Located in Mooloolaba, Australia, The McGovern Residence is deemed 'the dream commission' by the architects Reitsma and Associates. What used to be a charming 1940s worker's cottage is now a state-of-the-art luxury property.
Nestled between two large trees, the client wanted the space to retain its sheltered feel. Compounded by the high-rise developments to either side of The McGovern Residence, this warm enclave of real estate had to hold its own; we think it's done more than just hold its own.
The small 3 bedroom plot was to remain the same size, allowing generous landscaping and ensuring that the home was a manageable scale, somewhere to enjoy for a long time to come. The lightweight form of the old cottage is replaced by a very permanent concrete structure that contrasts with frameless glass walls that maintain a connection to the green surrounds and back-garden river but making the most of the small space took the form of extensive detailing and ingenuity.
Highlights of the home's details include the LED-transilluminated black onyx kitchen splashback, kitchen table and main bedhead as well as the bedroom sinks and table that are made of 25 million-year-old petrified wood. When the lights are off, the house that is normally lit by natural means becomes a haven of high-quality LED lights, perfect for get-togethers or a relaxed night in.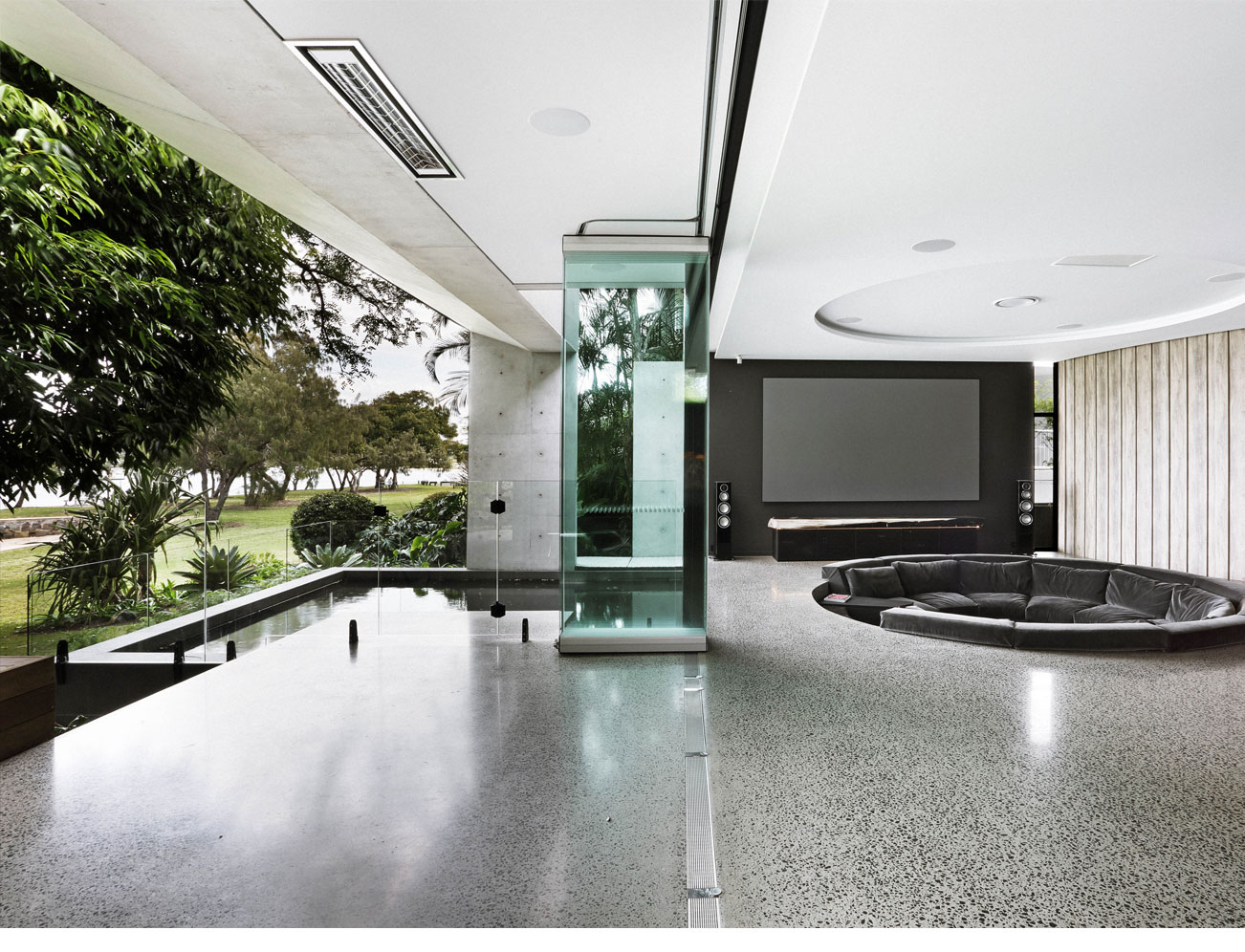 Photography by Kelli Jean Black.
Love the feel of concrete-dominated architecture? Check out House On The Great Wall.
If you've been inspired by the mesmerising lighting of The McGovern Residence, head to OPUMO to get equipped.