Danish minimalists Mismo obsess over every detail of each one of the form-merges-with-function Mismo bags, backpacks and holdalls they release.
So when these Copenhagen-based perfectionists announce a new series of Mismo bags, you know there's been a lot of late nights at their uber-chic offices.
Each item in the Charcoal Black MS Series exudes the Mismo ethos that there must be nothing extraneous in any of their pieces. Even the simplest bag must bring additional joy to your world. "Tactile," is a word the Mismo designers often like to use, and each piece in the Charcoal Black MS Series rewards every touch.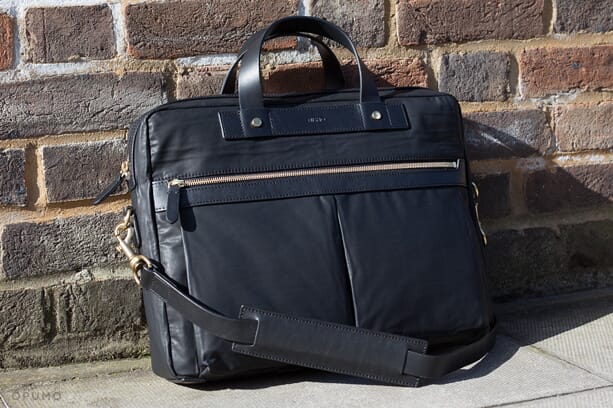 Charcoal Black MS Office Briefcase
Every detail is designed for subtle delight in this Mismo piece, conceived to add maximum style to your everyday life. Style's nothing without function, which is why this briefcase is finished in specially developed water-repellent leather. There's a foam-protected pocket designed for you iPad, a zipped pocket and two open pockets on the other side, and enough space within for your laptop, as well as all the A4-sized documents you'll need to push through the next deal.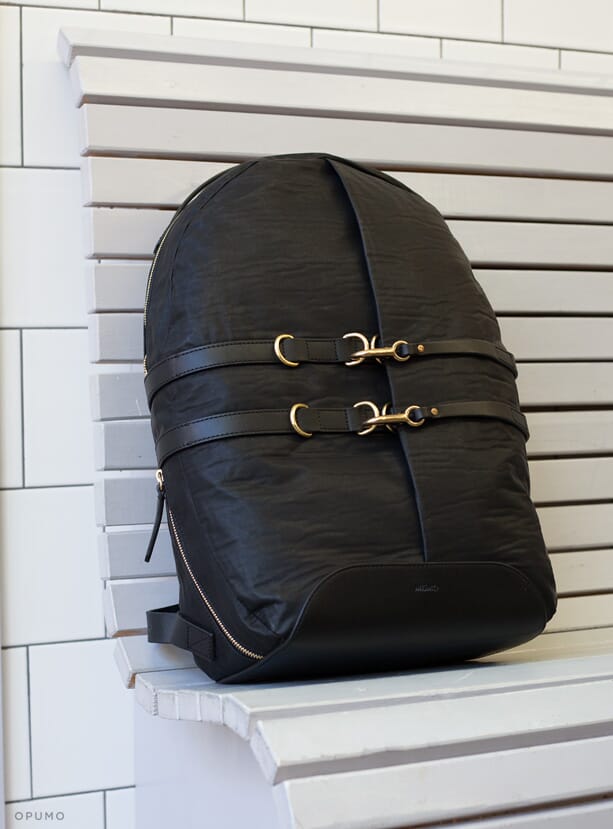 Charcoal Black Leather MS Sprint Backpack
This brand new style is an instant hit with us. The solid brass fasteners to the front - which allow you to expand the bag when necessary - speak of the quality of this more casual Mismo piece. There's no compromise here. The heavy duty zip is to the top and inside there's a foamed iPad pocket with separate compartments for chargers. Naturally, the leather's been waterproofed.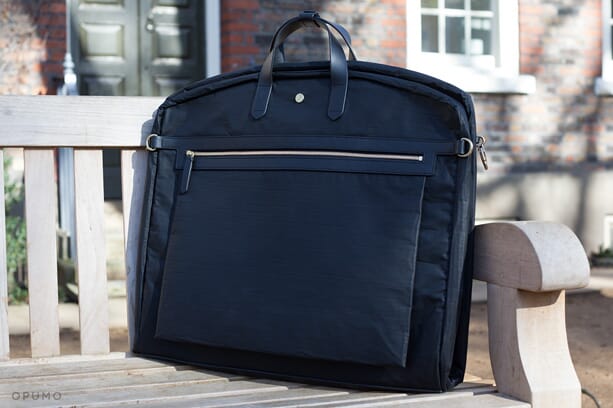 Charcoal Black Leather MS Suit Carrier
A first for Mismo is this full-size garment bag, and as you'd expect they've not done it by halves. This is the suit carrier you want for that formal weekend away, whether it's your wedding or a best friend's. For business trips, you can carry three suits to make the maximum impression. All hardware is solid brass and there's room for all the other essentials you'll need plus two inside zip pockets and a large signature zip pocket on the outside.
These latest releases from Mismo are now available here at Opumo.