It's no secret that at OPUMO we love functional clothing. Few – if any – brands quite match up with the utilitarian credentials of The People's Poncho. Realistically, when the rain begins to fall, a poncho should be on-hand, ready to unfold and keep you bone dry, why – in the vast world of rainwear – is it so rare to see people wearing waterproof ponchos then? We put that down to the fact that many still haven't been formally introduced to the garment. So, without further ado, here's an introduction to The People's Poncho.
The story
The People's Poncho was founded in 2016 after a trip to China. Founder Johnny Ratcliffe had noticed on his travels that people in China were completely unperturbed by the rain. This was thanks to one simple garment: a waterproof poncho. Endless experiments on different materials and designs later, The People's Poncho was born.
The mission
There's one end goal and it's simple: staying dry. En route to this goal, each poncho ticks off affordability and practicality. The poncho makes use of high-quality Japanese polyester which can withstand 12mm of liquid on top of it before it begins to let water through (that's extremely waterproof). Combine that with features like taped seams, reflective strips, adjustable waistband and hood and you've got the recipe for one of the most practical garments in recent history.
The inspiration
The waterproof poncho is directly inspired by those seen in China by Johnny Ratcliffe. To pay homage to this inspiration, The brand's logo features two Chinese characters: 伞, an umbrella-shaped character which means 'to cover' or, indeed, 'umbrella' and 雨 which appears to have four raindrops within it and means 'rain'.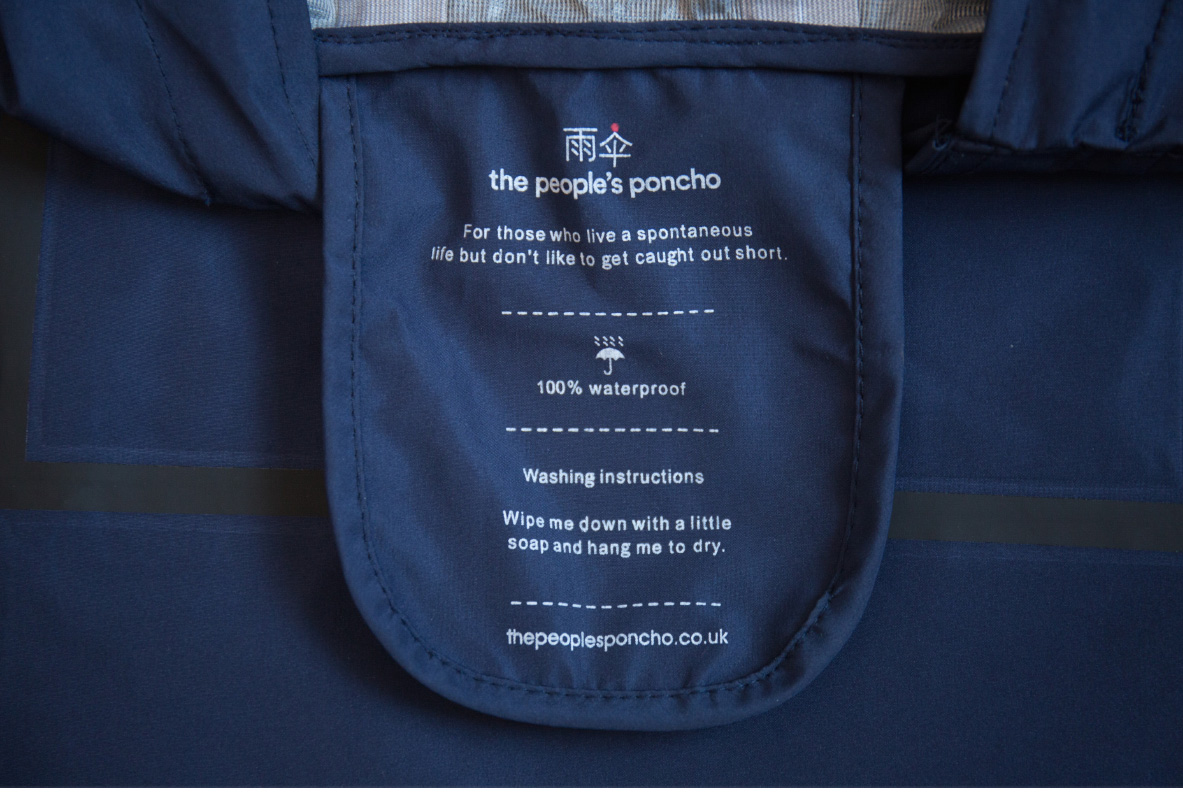 Top picks from The People's Poncho
Made with the highest-grade durable polyester and boasting a TPU membrane coating, you'll be dry to the core under this cover. A tricot knit structure ensures breathability while adjustable cords to the hood and waist give you freedom to personalise your fit. Whether it's a festival, trek, or just the daily commute, the Hardy Poncho allows you to get on with your day regardless of the weather.
Shop The People's Poncho at OPUMO.
What's under the poncho? See the best men's shirts for winter.