Winter is a difficult but exciting time to buy for. The necessity for a functional wardrobe comes to the forefront over the colder seasons. While it's easy to get by with the essentials over summer, winter calls for targeted purchases. It's important to know exactly what you need and where to get it, luckily we're here to make sure that's all in one place. At OPUMO, you'll find men's casual shirts, plain white shirts, Oxford shirts for men, flannel shirts and much more. Just take a look at our ultimate guide to men's shirts for proof.
The best men's shirts for winter is a difficult group to work out. This comes down to the fact that winter is a very varied season. We spend a lot of our time inside, but when we are outside we need effective, warm clothing. Even more tricky is the amount of parties and big occasions that take place over the coming months – read up on our guide to business-casual, just to be safe. Countless get-togethers to celebrate the run up to Christmas and the new year are on their way, so stock up with a selection of the best shirts for men to ensure you're never caught off guard, no matter what winter throws at you.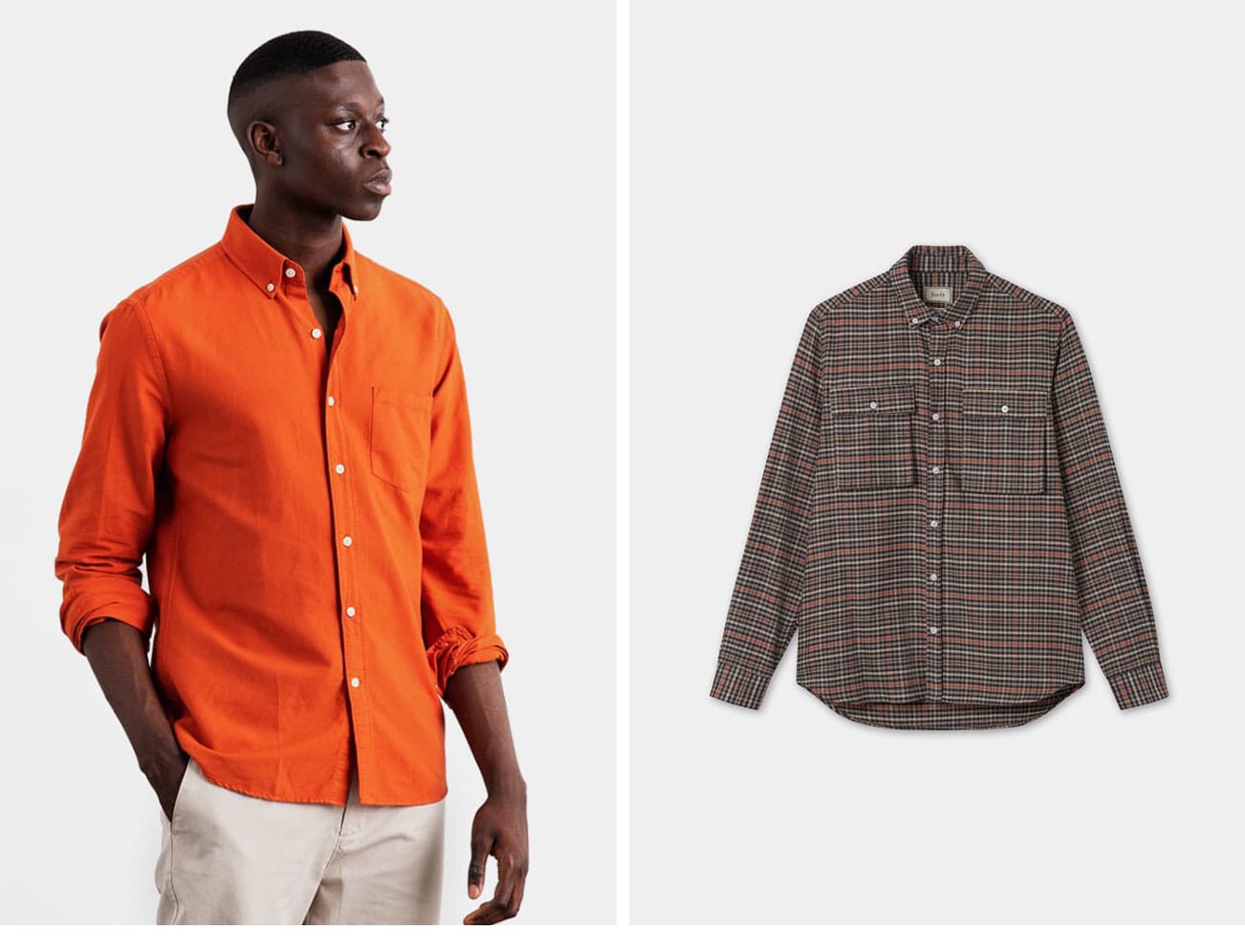 Why do I need a winter shirt?
The best place to start in your journey to winter shirting perfection is asking yourself where the gaps in your wardrobe lie. We've simplified this step for you by breaking men's winter shirts into three main categories. We think that winter shirts boil down to: shirts for outdoor wear, smart men's shirts and men's casual shirts. If you can tick off these three categories, your wardrobe will have no problem batting away the incoming event invitations with ease, whatever they may be.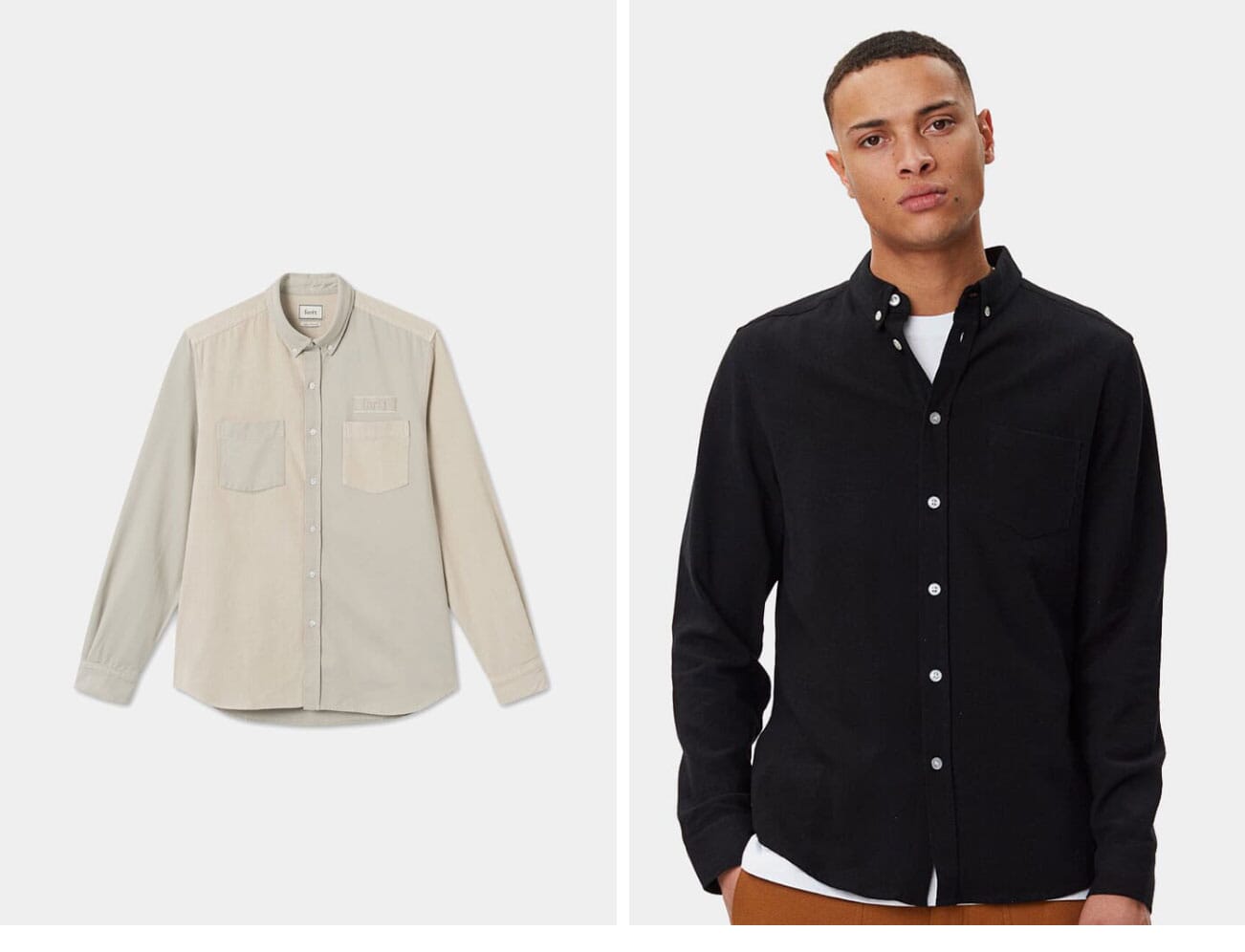 Men's winter shirts for outdoor wear
After the summer of outdoor activity, the abrupt change in weather can make a day at home feel like the best option. We get that, it's a natural response. It doesn't have to be the case though. A warm winter shirt is a great seasonal garment. Not only is it a useful tool for layering in combination with men's knitwear, the heavy shirt is a formidable standalone item too.
For the Autumn/Winter season, menswear labels look to heavier materials when it comes to overshirts. The overshirt finds its roots in workwear, so it has always been made from heavy duty fabrics like cotton twill. Recent seasons, however, have shown that brands are willing to explore and elaborate on the style. Look to Kestin Hare's recent collection for hard-wearing overshirts for men made from wool-blends and heavyweight cottons. Some are even quilted overshirts, which are sure to keep you toasty when worn with chunky knitwear. The ever-trusty YMC also has a range of men's overshirts to winter-proof your wardrobe.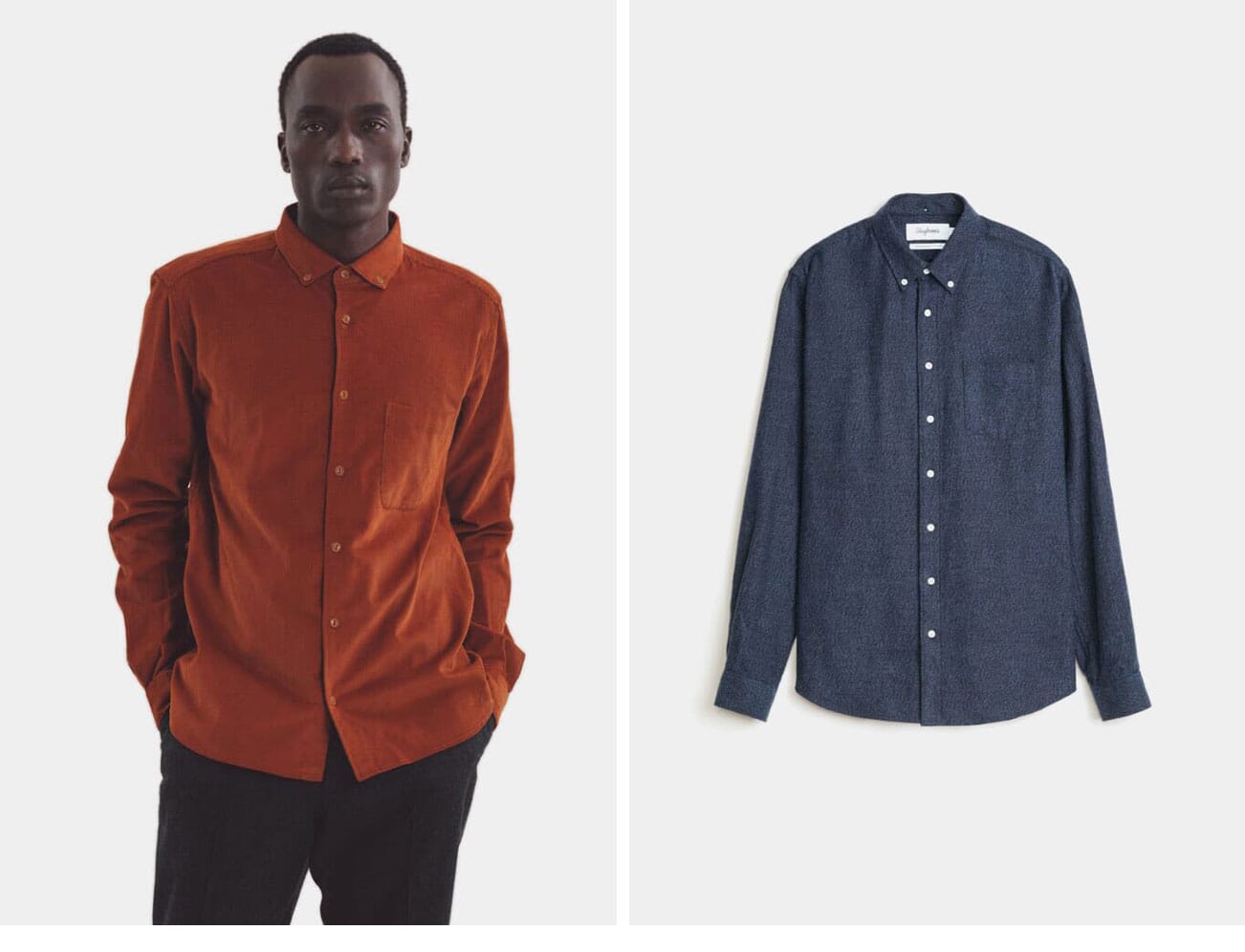 Smart men's shirts for winter
The need for formal men's shirts is never so obvious as during winter. 'Tis the season to be jolly, after all. This means lots of events with friends, family and colleagues. Regardless of whether you want to go or not, we say suck it up, put on a great shirt and make the best impression possible. Formal shirts are traditionally more sharply tailored than casual men's shirts and feature fewer details so as not to stand out.
Private White V.C. produces high-quality men's shirts in a range of styles. On the search for a formal shirt for winter? Look no further than this Manchester label. An eclectic collection of men's shirts features linen shirts, heavy cotton shirts and more. Each is tailored lightly and boasts understated detailing.
One look at Schnayderman's collection will show that it's a brand obsessed with men's shirts. In the search for the perfect shirt for men, Schnayderman's has built a selection of men's shirts fit for any occasion. Premium cotton and button-down collar shirts are always a safe bet when it comes to polishing up for an event.
Casual shirts for winter
There doesn't always have to be a reason to wear a shirt. For many gents, the shirt is a go-to piece, worn day in day out. For others, a casual shirt is a new experience. Other than going to the gym, wearing a shirt is almost always a good idea. Fine casual shirts for men are versatile, comfortable and look great. Styling a casual shirt should be an easy job, so opt for basic colours and patterns like striped or check shirts.
An undisputed champion of casual shirts for men is Forét. This danish label has built a collection around a core of supremely wearable men's shirts for winter. From button-down Oxford shirts to more experimental overshirts, Forét's The Hiker's Journal collection is packed full of winter staples.