"A chair's function is not just to provide a place to sit; it is to provide a medium for self-expression. Chairs are about status, for example. Or signally something about oneself. That's why the words chair, seat and bench have found themselves to describe high status professions, from academia to Parliament to the law."
Beyond the academic rendering of chairs, the greatest memories or thoughts that they provoke are ones that sit much closer to home. By that we mean, everyone in their house will have their favourite chair, or they will remember a certain relative sitting in a particular chair – and we suspect, at one point one of those chairs would've taken inspiration from Rex Kralj.
Founded by Niko Kralj in Slovenia in 1952, furniture company Rex Kralj has become known worldwide for its contribution to 20th century industrial design. Renowned for its delicate, contemporary shapes, Rex Kralj has found popularity through its simplicity and opulence. So, when we saw that Rex Kralj has released a number of new chairs, it felt befitting, as well as inspiring, to give them a closer look. So, scroll down to discover a few of our favourite chairs from the latest Rex Kralj collection; we guarantee your home will look better for it.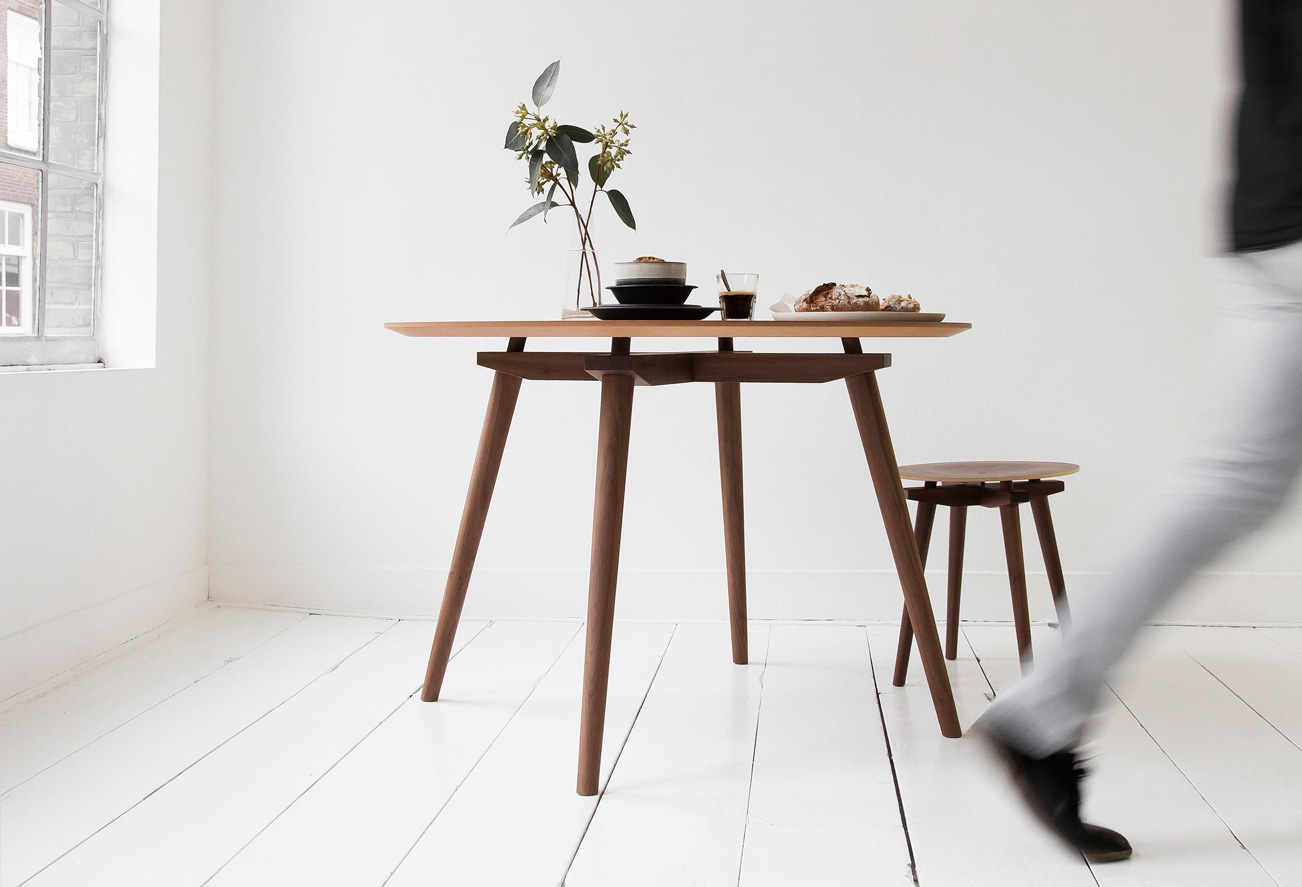 Rex Rocking Chair
You hear a lot of things described as 'iconic', 'classic' or even 'essential' these days, which is not a bad thing, but sometimes those words can be misplaced. In the case of the Rex Kralj Rex Rocking Chair, they're not only appropriate descriptions but entirely accurate ones. And here's why. The simple Scandinavian-design-inspired wooden chair, originally designed by Niko Kralj in 1952 is included in the collection of the Museum of Modern Art MOMA in New York City and it also has a permanent place in Design Museum, Denmark, the largest museum of design in Scandinavia.
It became a cult object for design lovers around the globe with its calm contemporary elegance and a feeling of floating. Today, the Rex Chair has been revitalised in the form of the Rex Rocking Chair, an identical design to the original Rex with an addition of two curved strips for rocking. It is made of the finest natural materials, has a simple, solid wood construction and fluid floating mechanism. Plus, it now comes available in a variety of finishes and colours to ensure suit any interior.
Shell Lounge Chair
The problem of curating an edit of Rex Kralj's designs is having to decide on which ones to leave out, not which ones to include. That's because every single chair can claim its own legendary status. The Shell takes its well-deserved place among the iconic works of Niko Kralj as it got its final lounge shape in 1956 and soon became one of the most sought-after items in modern design. The basic idea was to use two equally formed plywood panels for the seat and backrest. Due to its minimalistic form, The Shell is extremely elegant while maintaining its full ergonomics; as sitting on The Shell is not only comfortable it also gives your spine a pleasant rest. Making it the perfect statement chair for the home or office.
Mosquito Chair
Every chair in the latest Rex Kralj collection represents the brand's belief that 'simplicity and details make all the difference' when it comes to modern design. The Mosquito, is perhaps the greatest embodiment of the brand's philosophy, as it gives the humble wooden chair a light and elegant revamp. Its unique construction of mounting the chair legs to the seat is patent protected, while the seating surface is cut in the middle and obliquely raised outwards. But, because of the thin tapering chair legs and mosquito wings shaped sitting surface, it reminded the brand of a mosquito. And that's how the chair got its name.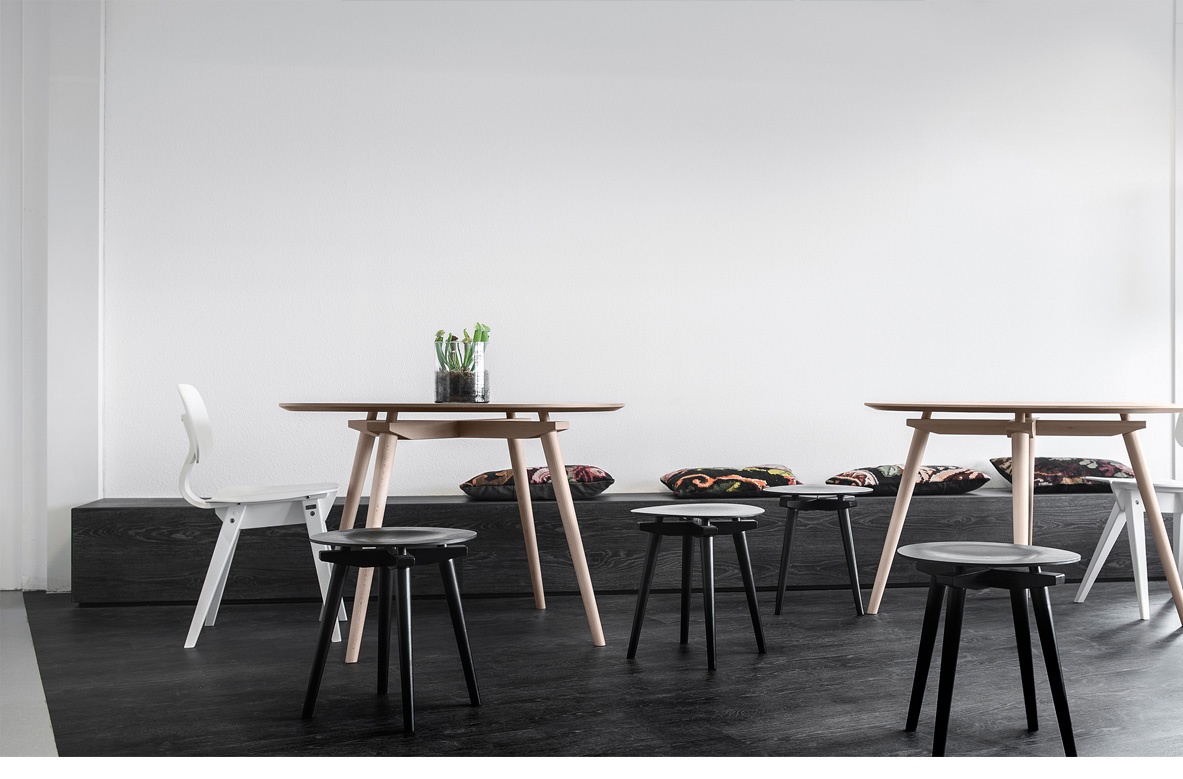 1960 Chair
In 1960 the Swedish daily paper Dagens Nyheter proclaimed Niko Kralj to be the best furniture designer in Europe. In the course of his professional career he filed and registered 118 patents and models, written 39 research papers, appeared at 94 exhibitions and published over 100 articles on design. The so-called 1960 Chair is a true representative of the modern classics era as its clean, geometric lines, smooth curves and square edges speak of an exceptional retro chic. The perfect chair for any contemporary dining room.
445 Chair
Taking the sleek lines of Niko Kralj's 4455 Chair a starting point, contemporary designer Marjan Zitnik has a created a brand-new collection of furniture that is fit for offices, homes and restaurants. While the understated shape of the backrest and seat are replicas of the 4455, the chairs have a completely new frame for a modern market. Following in the tradition of Nikko Kralj' original design, both the chair and the bigger bar chair are stackable, effortlessly combining function and style.
Shop all Rex Kralj furniture at OPUMO.