Words by Alek Rose
Shearling has one of the longest sartorial histories of any materials we use in the modern day. Shearling's humble beginning takes place in The Stone Age in it's rawest form: sheepskin. It was light, warm and soft, making it a welcome change for a cold stone-age hunter. Since then, shearing has come on in leaps and bounds stylistically... After wide usage in WW2 by American fighter pilots, shearling bomber jackets became functional must-haves. Of course, nothing can be truly iconic without support from James Dean, which - by the way - shearling has. So, to commemorate all of that prestigious history, we've rounded up five of the finest shearling jackets to keep you warm this winter.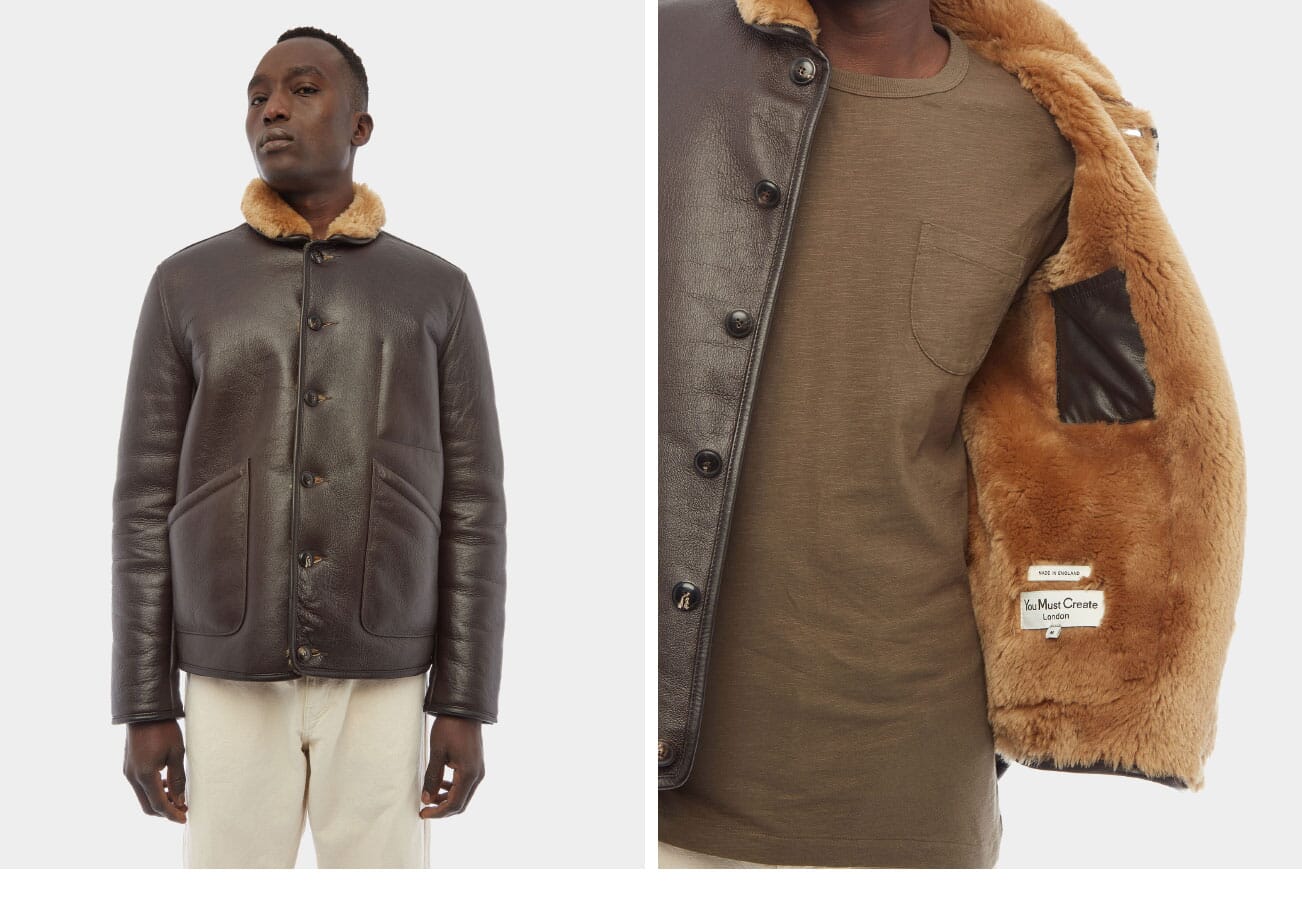 YMC are not holding back when it comes to shearling this season, taking two of our top 5 spots. The Tan Budgie Jacket has all of the classic features of a great shearling jacket. Constructed of suede-backed sheepskin, this jacket is soft to the touch, but more than ready to take on the winter cold. The second YMC pick comes in the form of its Brown Brainticket Jacket. YMC's commitment to using only the finest materials shows as the lining of this jacket is 100% sheepskin, and the trim is 100% leather. Once again, YMC has succeed in creating highly functional clothing that looks good and feels even better.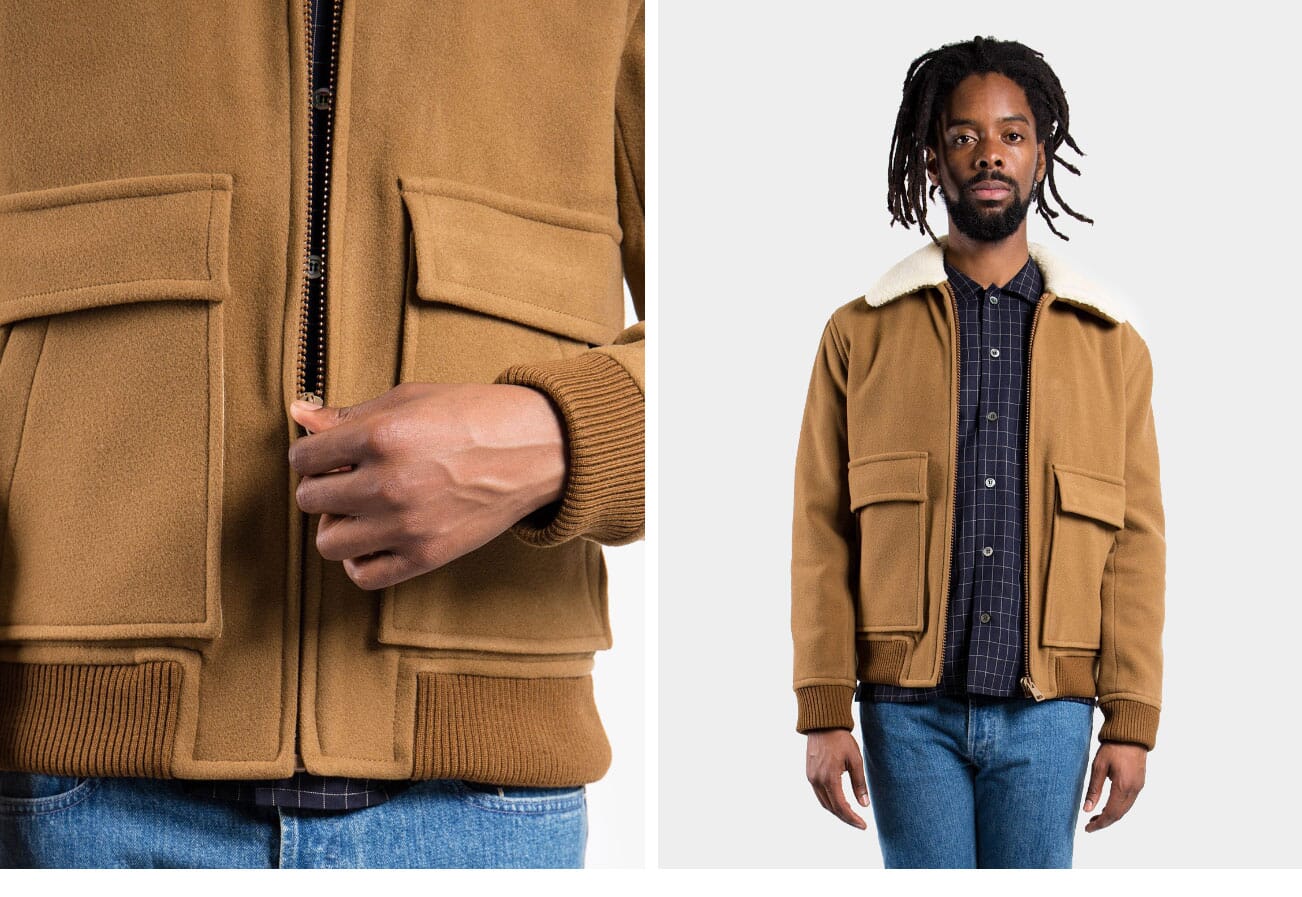 We couldn't do a round-up of modern renditions of classic clothing without mentioning APC, the French brand that epitomises easy-to-wear and quietly luxurious menswear. The Blouson Bronze is made of Italian boiled wool, with inner padding and chunky ribbed waist and cuffs. It comes as no anomaly with regards to Jean Touitou's perfectionism. Match this jacket with a pair of classic woollen trousers and a premium sneaker and you're good to go. 
The shearling jacket has been around for a long time and with brands creatively reinventing it with a contemporary twist, it looks as though it'll be around for a while longer.
Legends, a relatively new name from Denmark, has a simple mission statement: to combine classic silhouettes with a modern aesthetic. The Navy Marino Jacket embodies their objective: A jacket drenched in history, reinvented with a navy wool blend outer layer and contrasting cream collar. Two chest pockets and two waist pockets mean Legends, like YMC, have constructed a jacket that's as practical as it is aesthetically pleasing.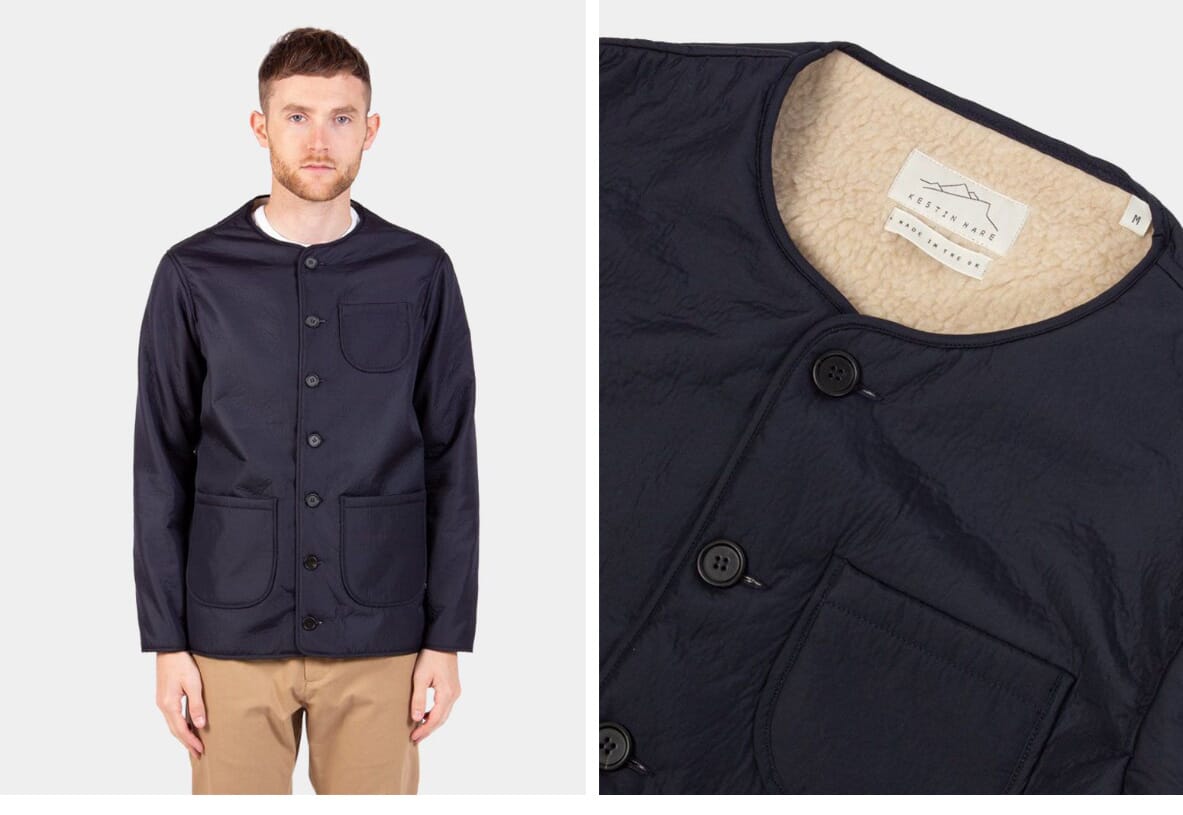 Kestin Hare is a new name to OPUMO, and we're more than happy to have them here. With over a decade of experience in menswear design, and in particular as head designer at legendary Nigel Cabourn, Kestin Hare knows how to do things properly. The Navy Contour Jacket is made primarily as a mid-layer, wear it under an overcoat for maximum warmth and there's no need to worry about collar clashes due to the crewneck design. Thanks to the attention to detail, this jacket will look just as comfortable as an outer jacket on its own, but make sure to size up if you plan on using it as an outer layer due to the slim fit.
Shop and explore more of this season's finest winter coats and jackets at OPUMO.
Be sure to read our ultimate guide to men's coats and jackets.