True North House is situated at the opening of the Saint Lawrence Seaway in Canada and designed by Alain Carle Architecte. The area of Saint Lawrence Seaway is heavily altered by human developments, from the dam building and other manmade works that extend the picturesque water front.
Taking this into account, Alain Carle used the landscape as his inspiration like many other architects. Unlike most though, Carle decided to create a paradox through his architecture. Because all natural surroundings of the True North House are actually manmade, what is a respectable approach to the context? Alain Carle Architecte approached the site in all its artificiality in order to re-inscribe the human experience in the most straightforward way possible. Therefore, the project proposes a direct relationship to the sky, horizon and wind rather than its immediate suburban surrounding.
The interior and exterior of this property align in their industrial aesthetic, concrete runs throughout while colours are kept to a minimum: either black or white. Long windows let in natural light which completes the paradox posed by Alain Career Architecte. The natural meets the artificial in perfect synergy.
Photos: Adrien Williams / Alain Carle Architecte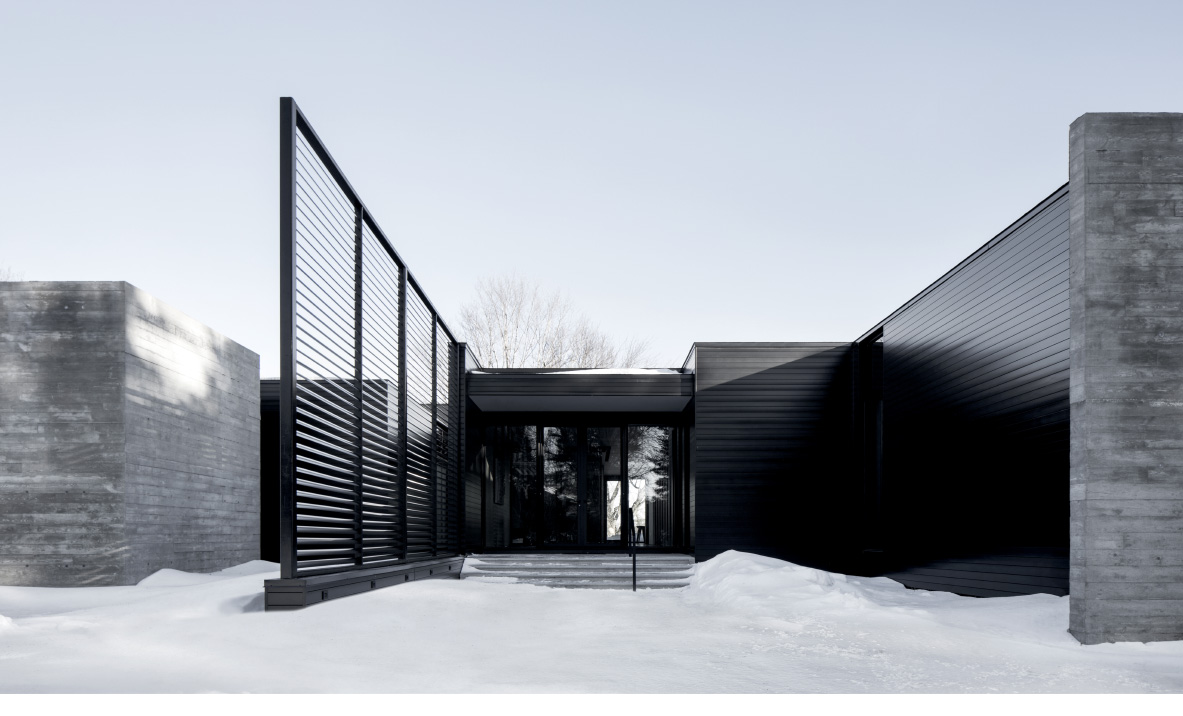 If you liked the look of this, check out another one of Alain Carle Architecte's spectacular projects in the form of the sculpted La Charbonnière.