Words by Alek Rose 
Welcome to the Long Horizontals House. This alpine haven finds itself in the mountains of Petite-Rivière-Saint-François in Québec. The Long Horizontals house is built on a steep slope, meaning that the street-facing side of the property is completely unobtrusive. Walk through to the back of the house though, and you'll see the property explode into its full glory.
The house is designed to mimic the rocky outcrops of the surrounding landscape in its own modern and sleek way. The open windows of the back of the house allow natural light to flood the concrete floors and timber ceilings in-keeping with traditional alpine chalets.
The tasteful minimalist interior of the property ensures that all eyes are on the striking environment. The dining room situates all guests within a windowed overhanging room that suspends over the valley of the St. Lawrence estuary.
The thoughtful design of this space means that it enhances the environment without being invasive. Inhabitants can feel immersed in the beautiful surroundings while housed in a minimalist modern chalet. Through intelligent use of space, Thellend Fortin Architectes have found room for a family home that squeezes into the rocks and doesn't invade on public spaces.
Photos: Charles Lanteigne / Thellend Fortin Architects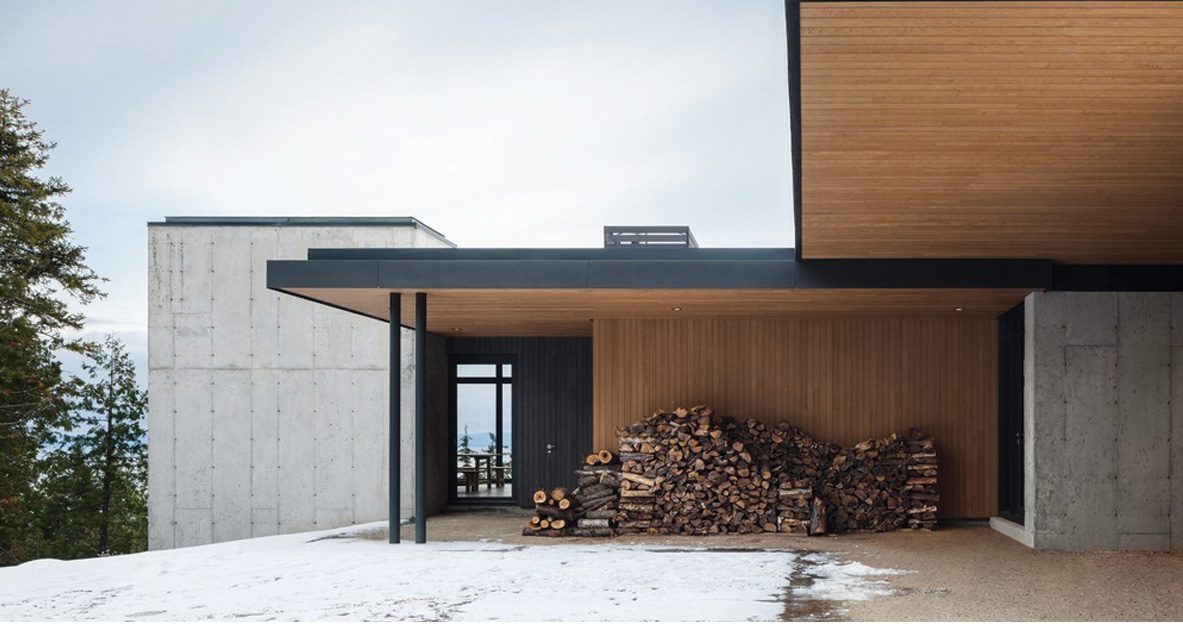 If you're on the hunt for even more of the finest modern architecture then you need to see the gravity-defying Casa GZ in Santiago, Chile.