Liddicoat & Goldhill didn't do much by the book when it comes to Makers House, the London property that has just earned a spot on the RIBA House of the Year shortlist.
As well as designing the space, Liddicoat & Goldhill worked with the house from its beginning as a potential development, to securing the finance, all the way to actually living in Makers House for some time before selling. In doing so, they have made a deep connection with the development, which shows.
The four-storey home experiments with space, changing the way that the inhabitants interact through division of space. The architects have confidently moved away from interior design norms but reached a result that maintains the characteristics we look for in a home: warmth, openness and lots of natural light.
Careful curation of colour brings the modern house to life and personalises the space, while understated furniture and exposed concrete situates the house firmly within the bounds of a House of the Year shortlist.
Perhaps the most striking aspect of the property is the vast glass portal between concrete outside space and kitchen. The glass wall and door give the impression of a more spacious kitchen – as if it was needed – and the concrete outdoor space has a charm to it thanks to the choice of furniture and greenery.
Photography by Jo Willis & Keith Collie.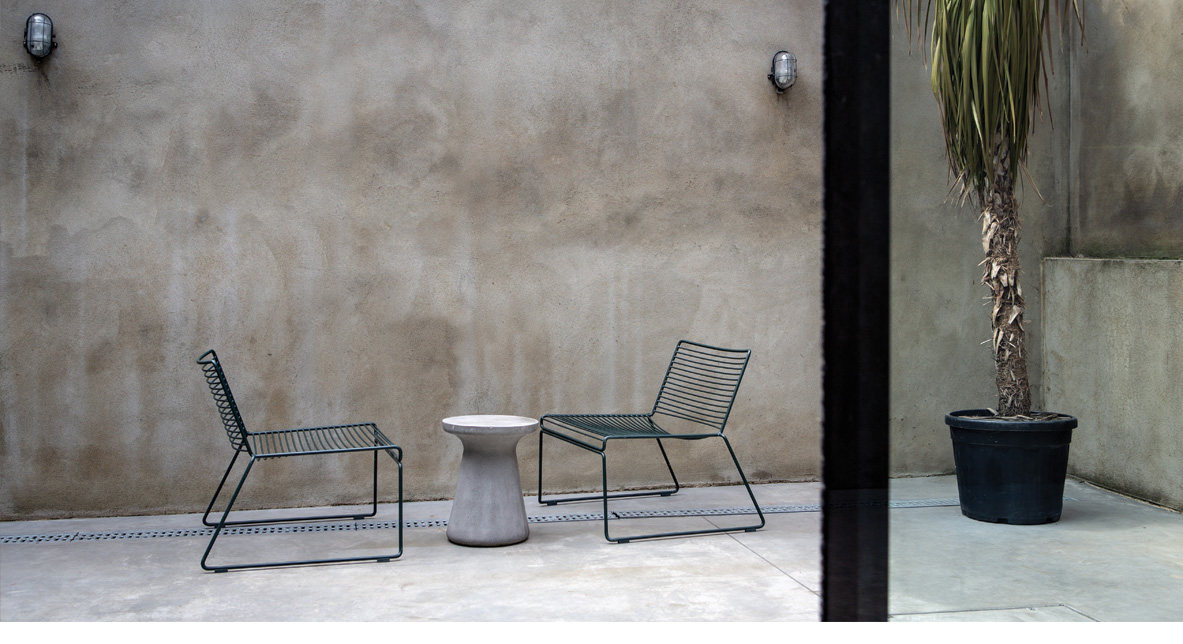 Discover more of Liddicoat & Goldhill's incredible work by heading to their website and following them on Instagram. 
In the mood for more of the best modern architecture in London? Then take a look at Fraher Architects' Signal House in King's Cross.