The only way to make a real splash this sun season is with something bold – whether that be an eye-catching, attention-grabbing print or even a tan-enhancing pattern. Which is where Nikben comes in. The Swedish-based brand is best known for its eclectic array of swim shorts that incorporate every kind of summer-inspired motif imaginable.
One of the latest names to our swimwear selection, Mr Bassal believes that 'anyone who keeps the ability to see the beauty never grows old,' and that ideology is reflected in the label's high-quality swim shorts. If you're the kind of guy who treats a trip to the beach as less of a statement-making opportunity but more of a chance to relax, then Mr Bassal's understated designs are just for you. Inspired by a laid-back Mediterranean lifestyle, every pair of Mr Bassal swim shorts is influenced by the world around us and it features its own colours and patterns for a unique look and feel. A few of our favourites include the lightweight, pastel-inspired Marigold, Cooper, Burgundy and Alpine Green swim shorts that will complement a range of skin tones – including burnt ones, too.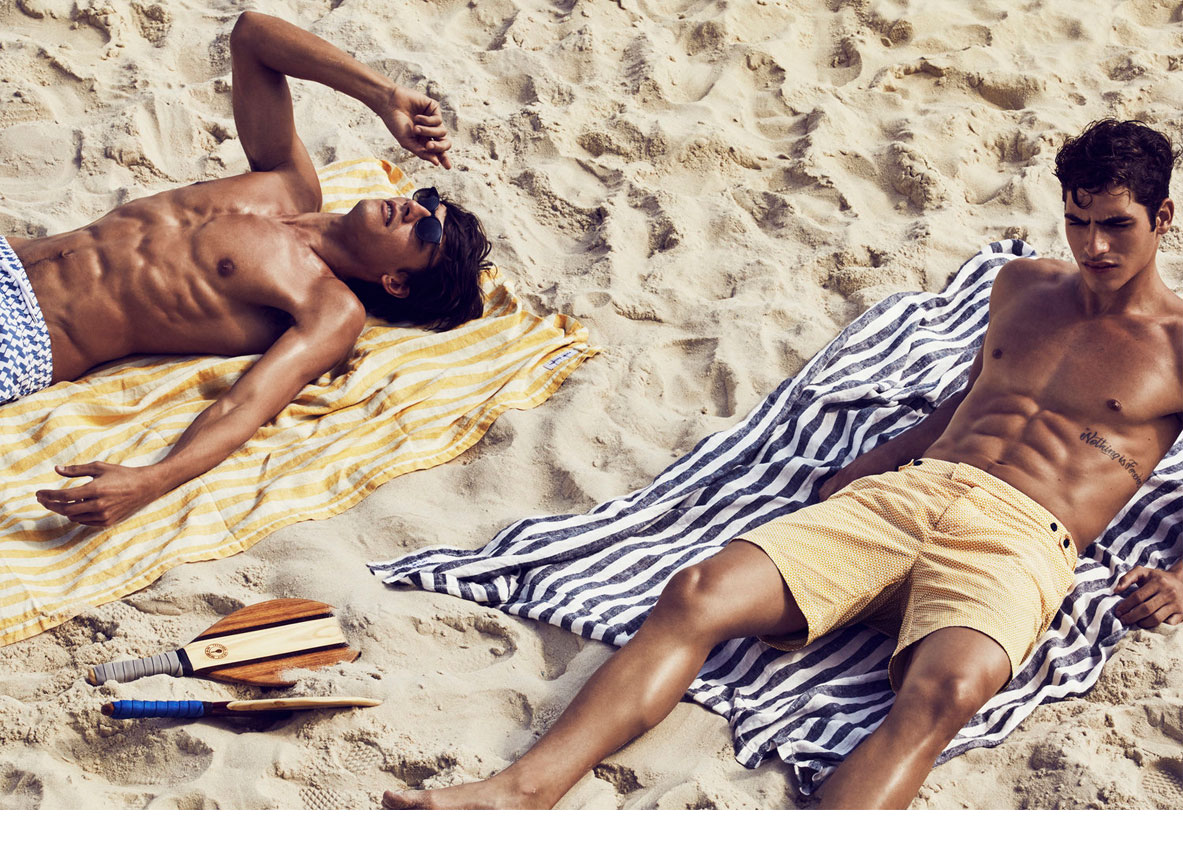 The key to choosing the perfect pair of swim shorts is to go for a trim, more tailored cut that sits on the mid-thigh – that way the shorts will look just as smart worn on dry land as they will when taking a trip into the water. Frescobol Carioca takes a simple yet uncompromising approach towards fit and fabric, which is why their impeccably crafted swim shorts offer a comfortable, slim-profile that's as suited to the sea as it is to the bar when paired with a crisp white shirt and a classic white sneaker. Best of all, Frescobol's range of characterful swim shorts are joined by a range of quick-drying linen beach towels and the brand's iconic beach bat – The Trancoso, which is a popular paddle ball game in Brazil and the perfect way to bypass sunbathing.