CQP Granit Racquet SR Sneakers
CQP is known for placing an emphasis on quality over unnecessary detail, and the brand's understated aesthetic speaks for itself. The brand's strong focus on conceptual thinking sets them apart from likeminded sneaker labels, as they continue to create minimal yet functional sneakers season after season. The Racquet, which is CQP's modern take on the classic tennis sneaker, has been handed a crisp Granit grey update that sees its premium suede uppers matched to a full calf-leather lining, removable insole and comfortable rubber sole. 
Edwin Grey Marl United Sweater
The cable knit sweater has come a long way from its maritime beginnings at the turn of the 19th century when it was first developed as a rugged, warm-layer for fishermen and seafarers. The traditional cable knitting technique is as functional as it is decorative, as the weave is more durable and insulating than a standard knitted fabric. Therefore, this Grey Marl United Sweater from Edwin makes for one of the smartest knitwear investments for the harsh-winter ahead. The classic tailored-fitting sweater is detailed with a slim cable knit which makes it the perfect layering piece; especially when paired underneath a classic navy wool overcoat.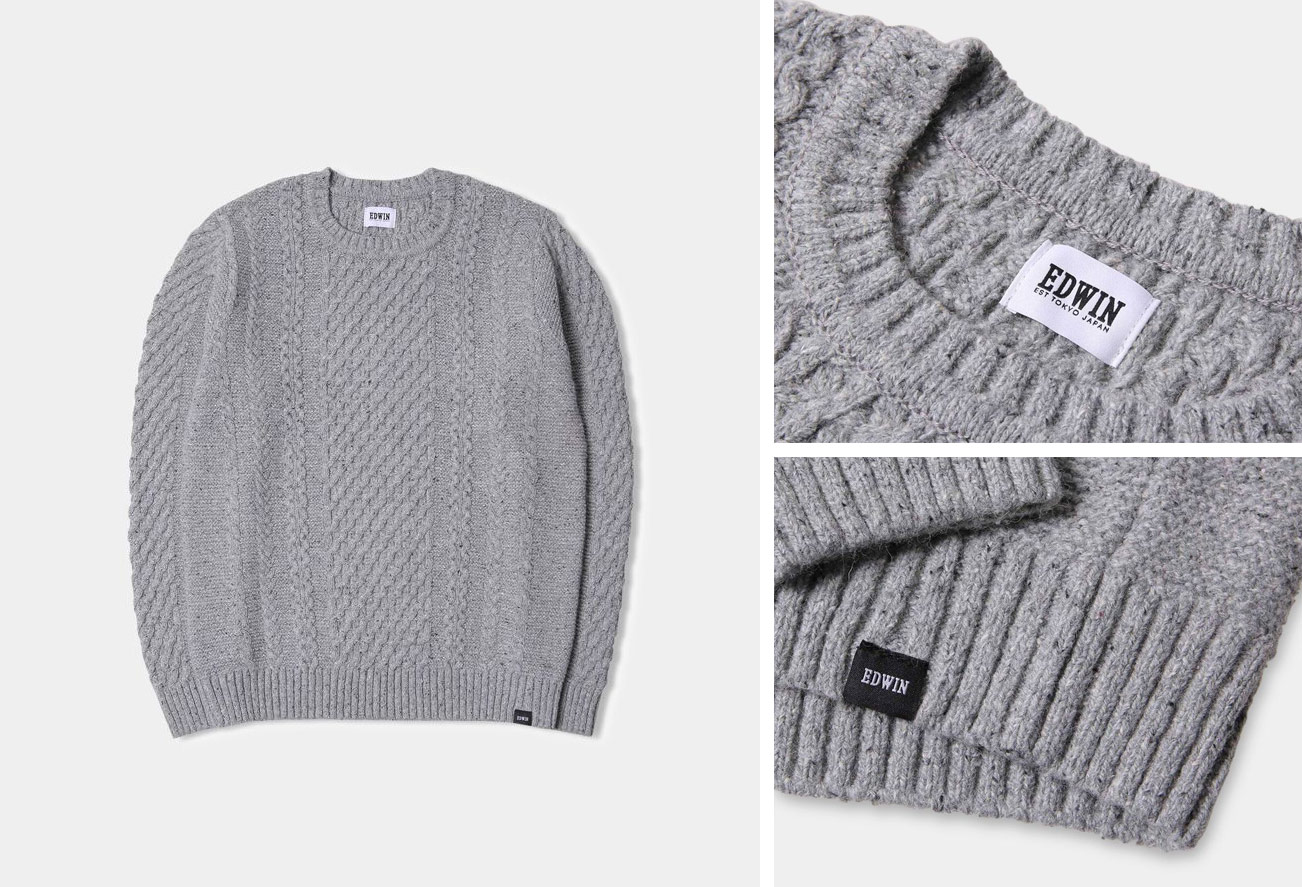 Timothy Everest Navy Utility Blazer
Sometimes you don't know what makes a certain piece of clothing so great until you wear it. And that is certainly true of this Navy Utility Blazer from Timothy Everest. The blazer is a lightweight take on a classic, casual tailored jacket that has been reinforced with a range of workwear details in the form of the elbow stitching and utility patch pockets. The combination of workwear functionality and traditional tailoring aesthetics means that there is no item in your winter wardrobe that will work harder than this Timothy Everest Utility Jacket.
Hawksmill Denim Co. Sand Army Cramerton Cloth Trousers
Although Hawksmill Denim Co. is best known for its range of Japanese selvedge denim the British-based brand has just released a collection of utility-inspired trousers for the new season. One of our favourites, the Cramerton Trouser, is crafted from an exclusive Cramerton Army Cloth that was first woven for the US military in 1929 and is considered by many to be the first US khaki materials produced. As you would expect, the Cramerton cloth makes for an extremely comfortable pair of trousers that are durable, hard-wearing and incredibly versatile thanks to their loose tapered fit.

Banton Frameworks Grey OneThree B Glasses
Banton Frameworks do not only operate on the sunnier side of glasses – you can check out the entire sunglasses range, here – but they are also known for their exquisite range of unisex glasses. The OneThree B in grey is a classic grey acetate frame with matte charcoal coloured stainless steel and unipiece temples. The frames are entirely designed and manufactured in-house within Banton Frameworks' very own workshop in Glasgow where the brand has successfully managed to fuse industrial production with the skill of handmade craftsmanship.