Schnayderman's Olive Green Quilted Overshirt
Schnayderman's is a brand that has been built on a simple idea; that if you get the basics right and improve them with unique fabric choices, then everything else will follow. Their Olive Green Quilted Overshirt, is evidence of this approach and is consequently one of the smartest overshirts that you can buy this season. Firstly, the traditional utilitarian details make the Quilted Overshirt a perennial essential, and a little bit different to your usual pick up. Secondly, it's a durable style that will look good on anyone; whether its matched with dark denim, chinos or tailored trousers. And thirdly, it's extremely versatile. Available in our favourite quilted olive alongside lightweight cotton varieties – including navy, cream and khaki colour hues – that are perfect for the warmer weather.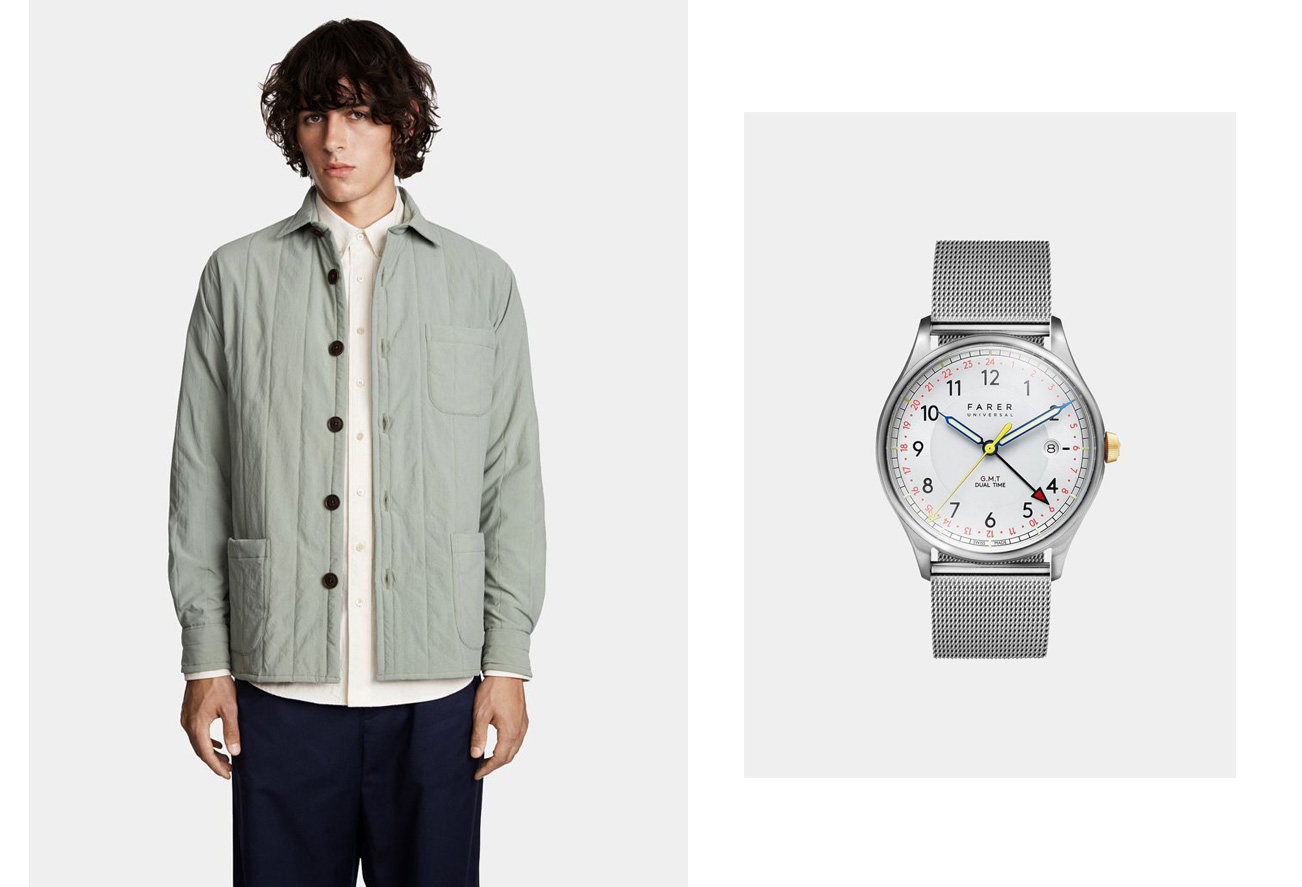 Farer Barnato Watch – Milanese Strap
The ability to withstand trends to grow and age expertly over time has propelled Farer above the parapet of like-minded watch brands. Designed in Britain and made in Switzerland, every detail of a Farer watch is meticulously considered, from the premium metal casings, Milanese mesh straps and sapphire crystals. This Barnato Milanese Watch is no different. Named after Diana Walker Barnato – one of the greatest female adventurers and pilots of all-time – the Barnato is driven by a reliable Quartz Ronda 515.24h movement and features a unique GMT dual time and date function, that can adjust time independently for intelligent travelling.
Form & Thread White Essential T-Shirt
T-Shirts come in all shapes and sizes, but this White Essential Tee is the only way to bolster your wardrobe basics. One of Form & Thread's most popular pieces, will go with everything you own and its premium high-quality cotton construction will not only feel superior against all your other tees but it will also survive the regular run-ins with your washing machine to look great wear after wear.
Uniforms for the Dedicated Black Casual Seersucker Trousers
We've spoke glowingly about the drawstring trouser for a long time now – check out our feature on the L'Estrange 24 H Trouser for the full how to wear guide – and we're not going to stop anytime soon as Uniforms for the Dedicated have just introduced this pair of Seersucker trousers into its SS17 collection. Cut with a slightly tapered fit and an elasticated drawstring waist, the trousers are a great alternative to denim or chinos thanks to their lightweight seersucker construction. A quick and easy styling option that comes as a valuable commodity when facing the clock in a morning rush.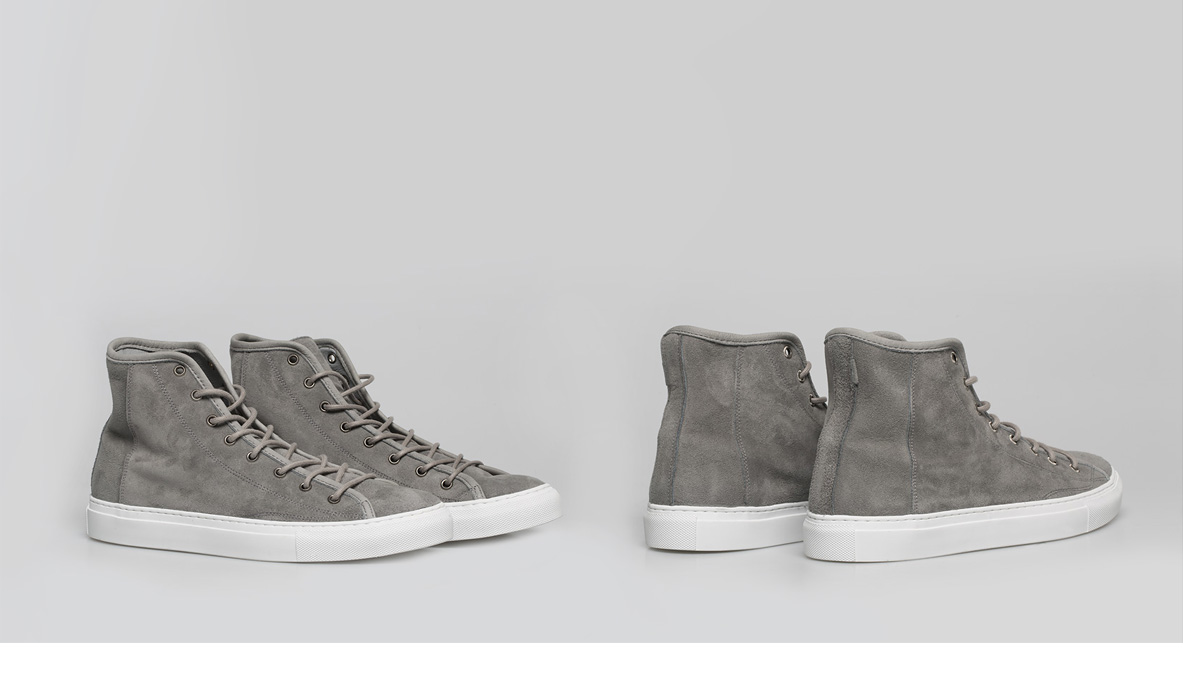 Diemme Light Grey Veneto Alto Sneakers
If the whole statement sneaker look is still a little bit bold for you, here's the spring shoe you need. Diemme's Light Grey Veneto Alto Sneakers a surprisingly versatile – a lightweight alternative to a traditional leather high-top and an easy styling option when paired with tailored trousers thanks to their soft suede uppers and comfortable deerskin Nappa leather linings. Over twenty years' experience in producing the finest Italian-made footwear has culminated in the production of these Diemme Veneto Alto Sneakers – so prepare to put all other footwear aside. Well, just for a couple of months until the sun properly comes out, anyway.