Price: $40,000 | Year: 1975 | Engine: 4.2-litre Inline-six, 135bhp
Originally born out of a military need for rugged, off-road capabilities, the Toyota FJ43 Land Cruiser more than lives up to its name. It's gone on to become one of the most reliable, versatile machines of all time, tackling any terrain the driver throws at it while boasting a distinct look and feel.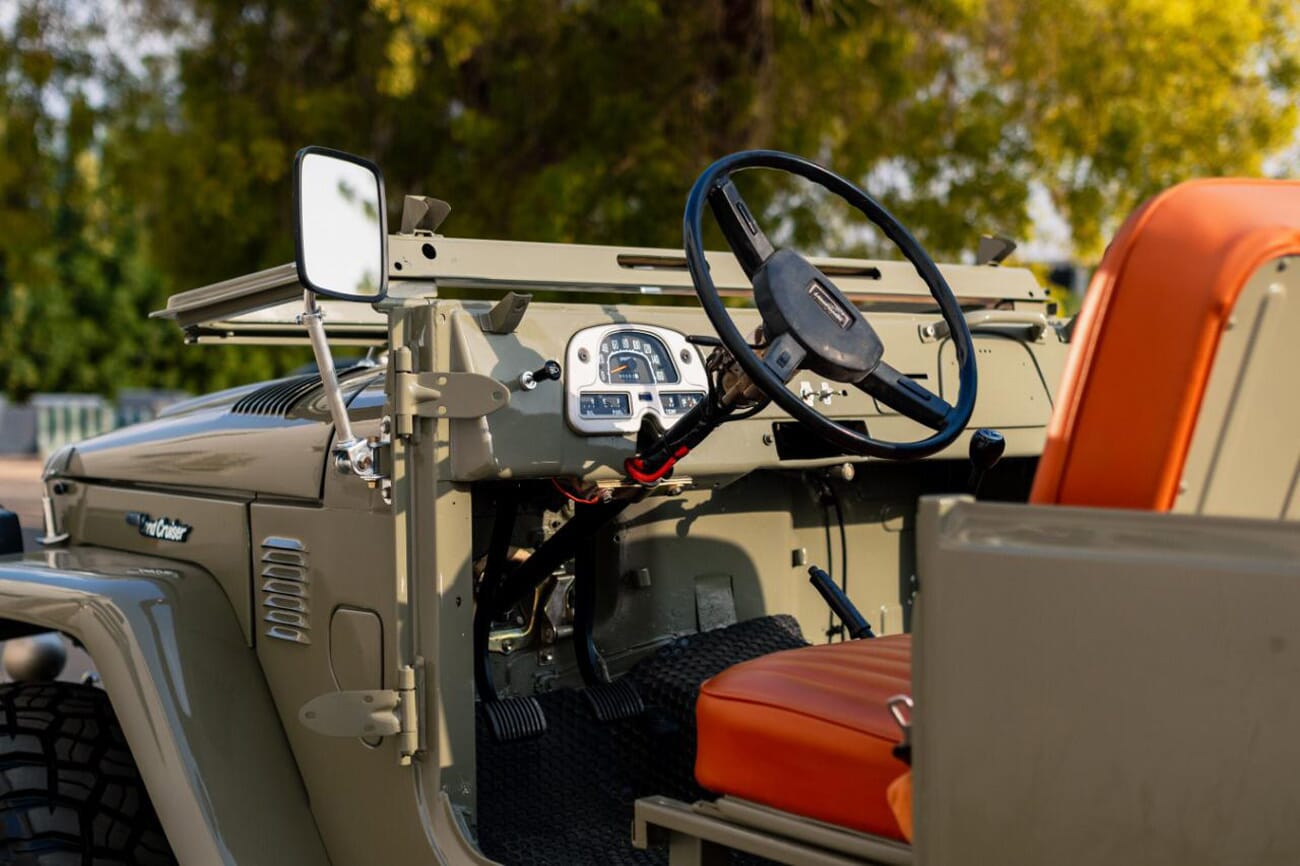 This one is a little different. Restored and modified by Saudi Restoration, this particular Toyota FJ43 has a look and feel all its own. The differences to the original are more subtle than they might first appear though.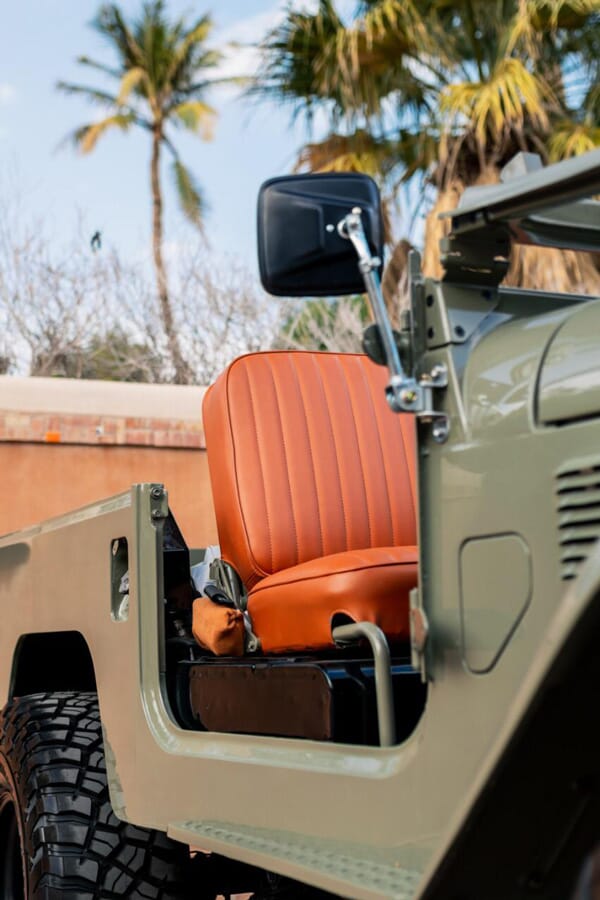 To get to this point, the original paint was removed, before a primer was applied to protect against rust. A fresh coat of army green paint was then worked over the top, which contrasts beautifully with the restored brown leather seats. 
---
---
Furthering the rugged appeal of the Toyota FJ43 is the black powder coating, which was applied to the chassis and other metal work. The wheels got the same treatment, and now paired with huge rubber, gives off a militaristic feel that was perhaps missing on the original, beige truck. This results in a beast of an FJ43, and one that's ready to for any off-road exploration the owner wants to throw at it.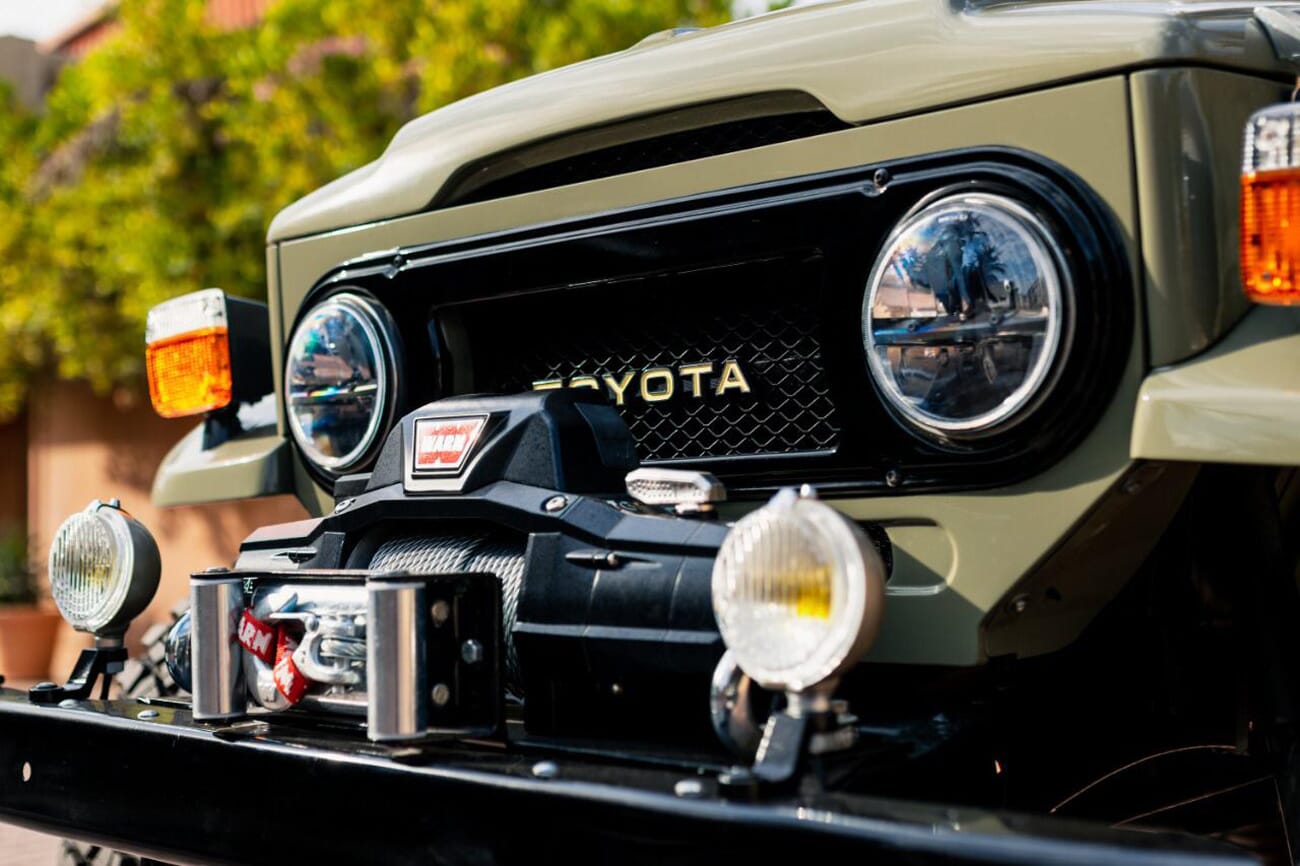 For more information, visit Saudi Restoration. 
---
---