A dazzling white minimalist rectangle forms a stunning guest pavilion in the gardens of a house in Valencia. Simplicity rules in this flawless structure designed by Fran Silvestre Arquitectos.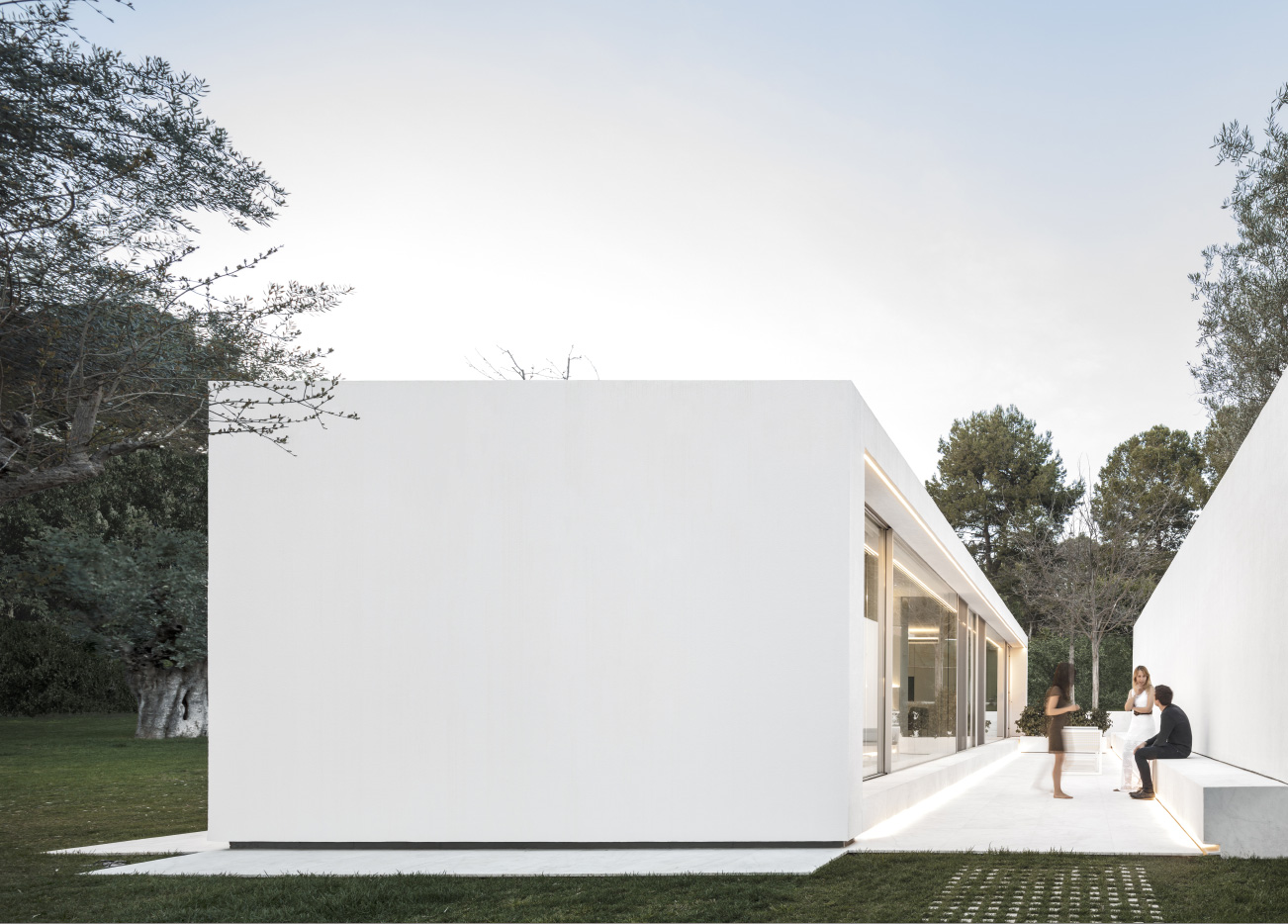 The design is understated and sophisticated precisely because of the lack of any superfluous features. Detailing is precise. The white concrete pavilion has a base of pale marble that extends on all sides to provide patio areas. Floor to ceiling glass, shaded when necessary by full length blinds, provides a sense of being at one with the established garden.
Inside, white partitions divide the space into sleeping and seating areas. Decor is kept to a minimum, with grey furnishings and pure white walls punctuated only by a television screen. The sense of personal privacy, despite all the glass, is absolute.
A key part of the design was to minimise the visual impact of the new pavilion from the main house, also designed by Fran Silvestre Arquitectos. The structure is placed length-wise at the edge the plot, so only its white-washed width can be seen from the owners' residence. The arrangement allows for a private sundeck, boundaried by a tall white wall.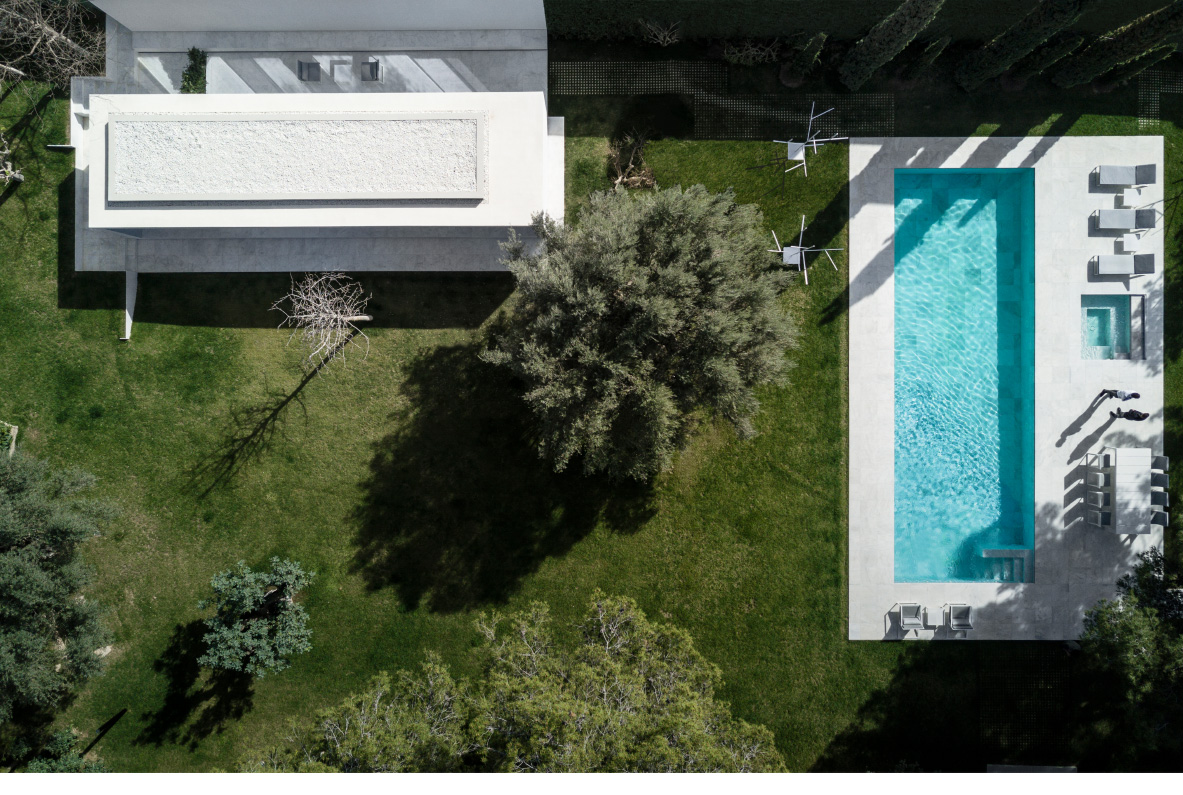 Photography by Fernando Guerra
If you liked this, check out Fran Silvestre Arquitectos' spectacular House On The Cliff nestled against a rock face over the Mediterranean Sea.