When you're diving into the surf, you don't want to think about the watch on your wrist. You'd also like the same timepiece to be elegant enough for a day at the office and a night over cocktails. If that's you, we have some sleek and sporty waterproof watches to suggest: some from stylish newcomers, others from well-established names.
Key in making your choice is to remember that no watch is 100% guaranteed to be waterproof - and to understand a little technical language. Water resistance is usually measured in atmospheres (ATM) of water pressure. As a rule of thumb, multiply the ATM number by 10 to convert pressure into the depth in metres that your chosen watch can withstand. A 20 ATM watch should technically be good for a 200-metre dive, for instance. That said, watch experts advise playing it safe, staying a good way within stated limits. We'd add that you should also make sure to read the makers' detailed instructions before taking your timepiece out to swim.
Intrigued? Take a look at our pick of the best waterproof watches for men: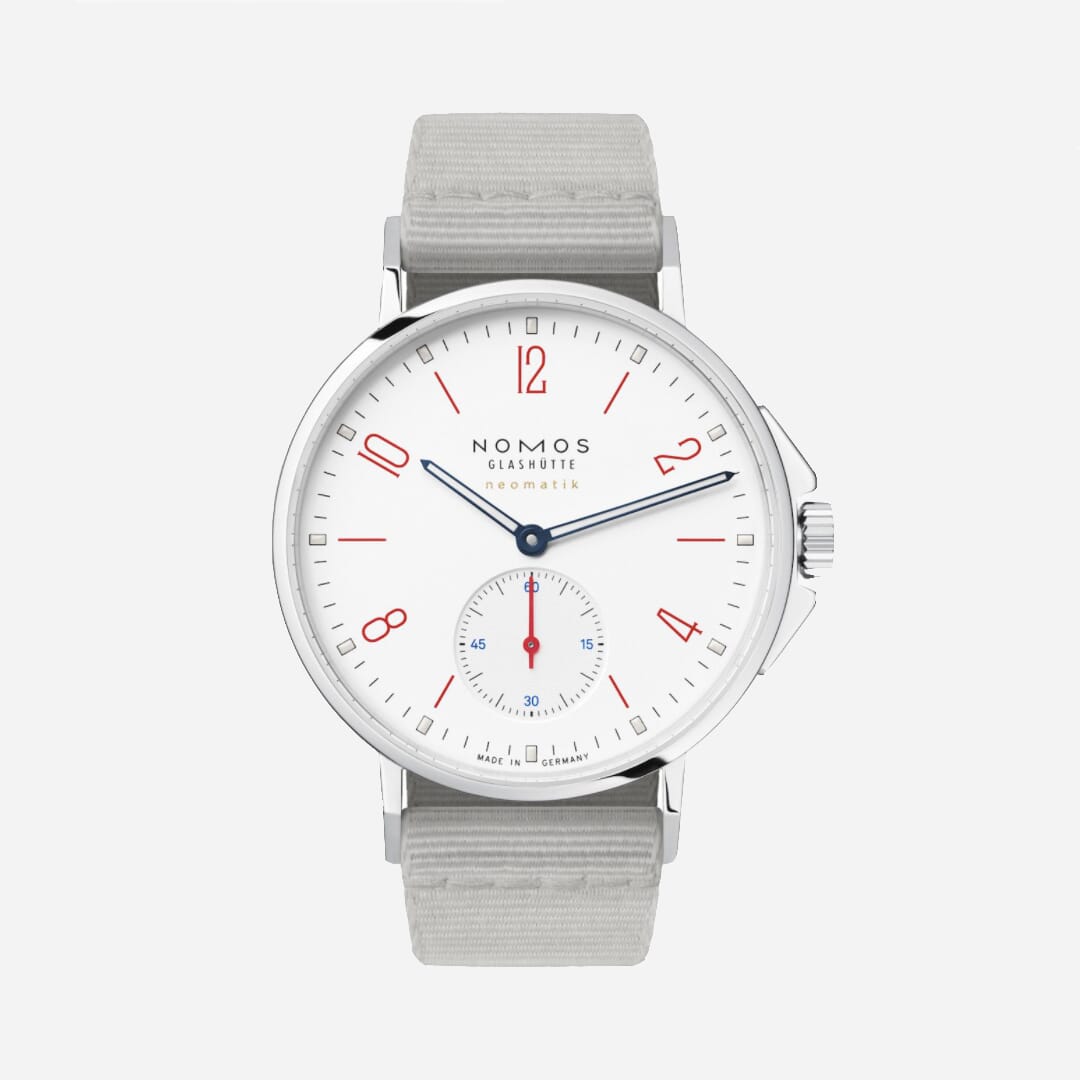 Best waterproof watches for men
NOMOS Glashütte Ahoi Neomatik
With a hefty 20 ATM water resistance rating, this version of NOMOS Glashütte's elegant Ahoi Neomatik features a sparkling white dial with red and blue accents, for a clean and stylish look that's designed to be super-easy to read, even if you're splashing in the waves at the beach, preparing to dive for pearls. Automatic movement - visible through transparent back - is super-slim and built in-house, case is stainless steel, elegant result is maximum versatility.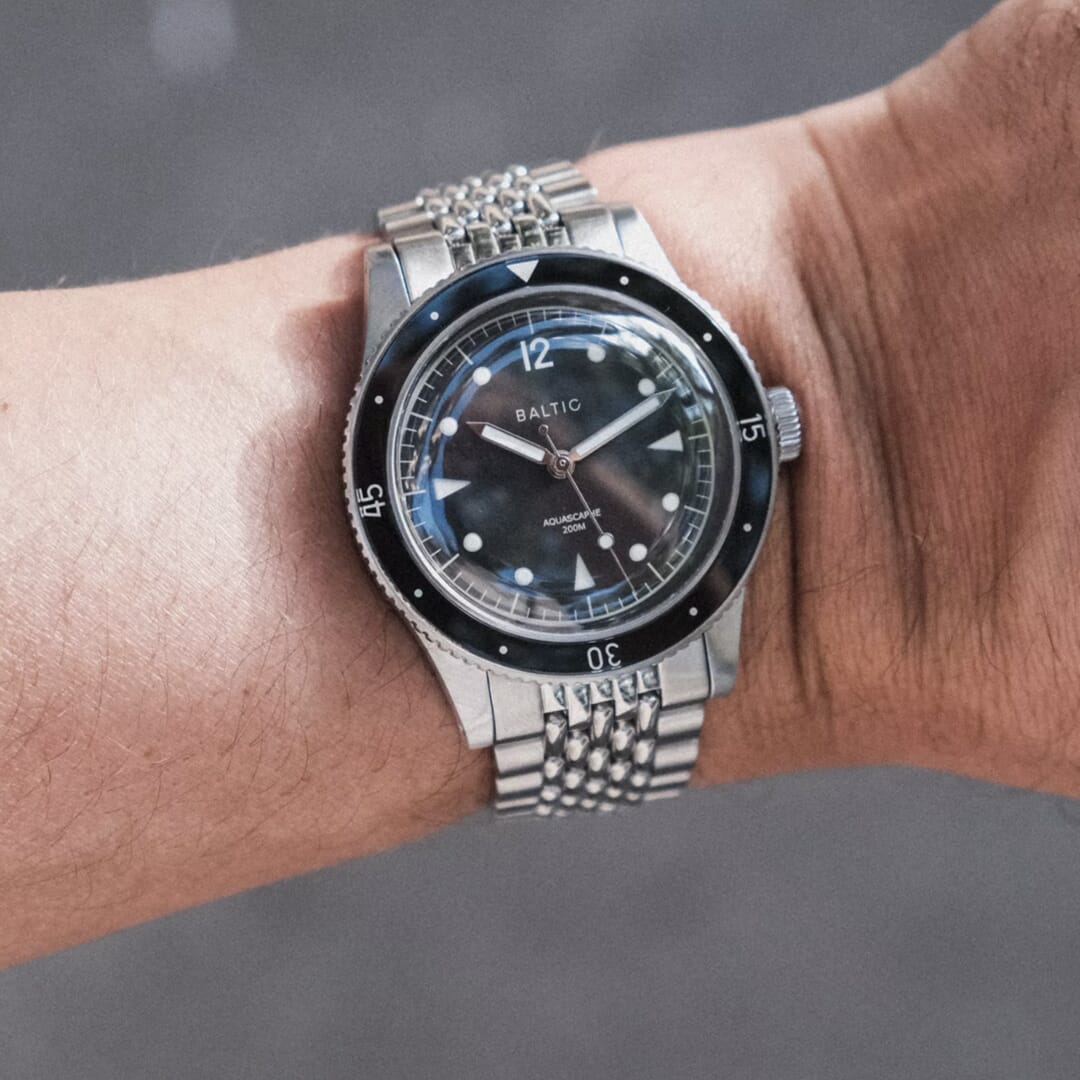 BALTIC Watches Aquascaphe Classic
BALTIC class their tough-looking, tough-living Aquascaphe as a tool watch, designed in this case for diving - with 20 ATM rating - and ready for just about every challenge you can throw at it. Double dome sapphire glass for instance makes it "almost impossible to scratch" say BALTIC. Its classy looks mean it's great for all-day wear too. Rotating bezel is essential for serious dives, movement is high precision Miyota 9039 automatic, result is effortlessly elegant.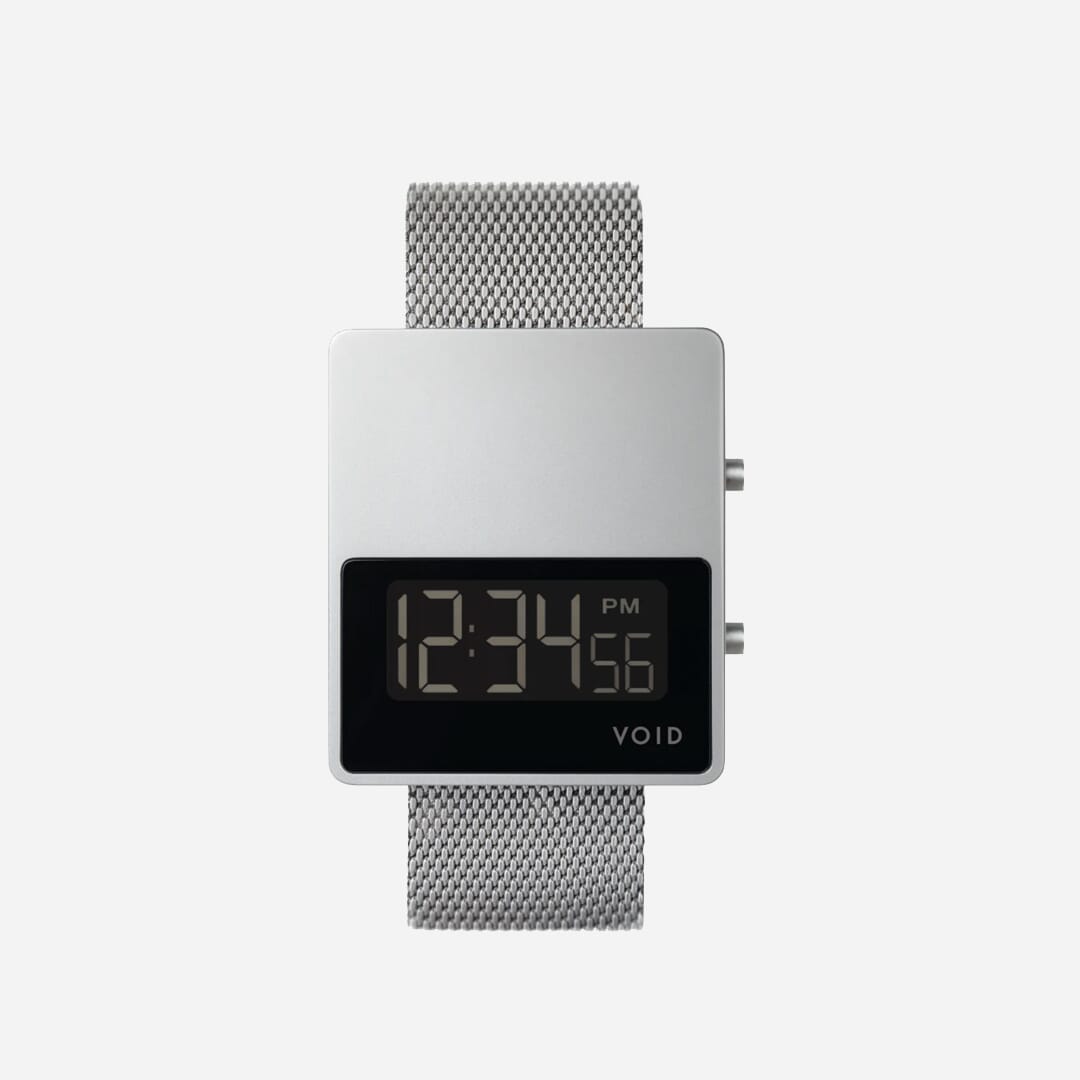 VOID Watches V01 MKII
Looking like it's just stepped off the set of Stranley Kubrick's '2001, A Space Oydssey', VOID's V01 MKII has 5 ATM water resistance built-in along with striking looks. Signature design is by company founder David Ericsson, who brings his backdrop in mechanical engineering and obsession with simplicity to every timepiece that Void release. Square stainless steel case has matte finish and super-clear LCD display is backlit. Glass is sapphire crystal, watch is surely destined to become a cult piece.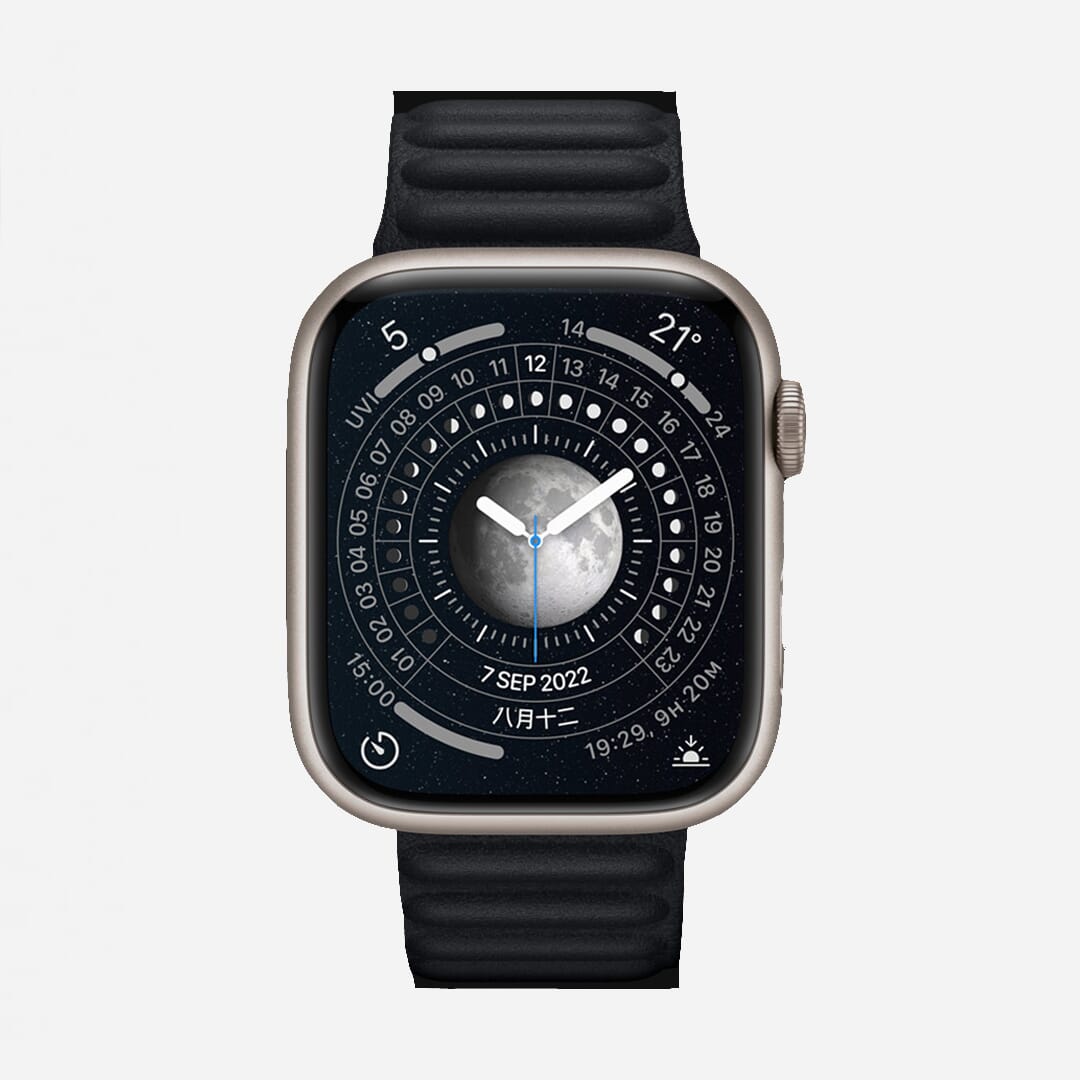 Apple Watch Series 8
Trust Apple to reinvent their super-elegant smart watch with tough new features. Their Series 8 Watch has what Apple style as a WR50 rating, translating as water resistant to a depth of 50m, and in real life making this stylish, connected option wearable while swimming or showering. Crack and dust resistant too, say Apple. Series 8 also includes wide range of health features, including tracking your sleep and heart rate. If you're an Apple aficionado, you might well look nowhere else.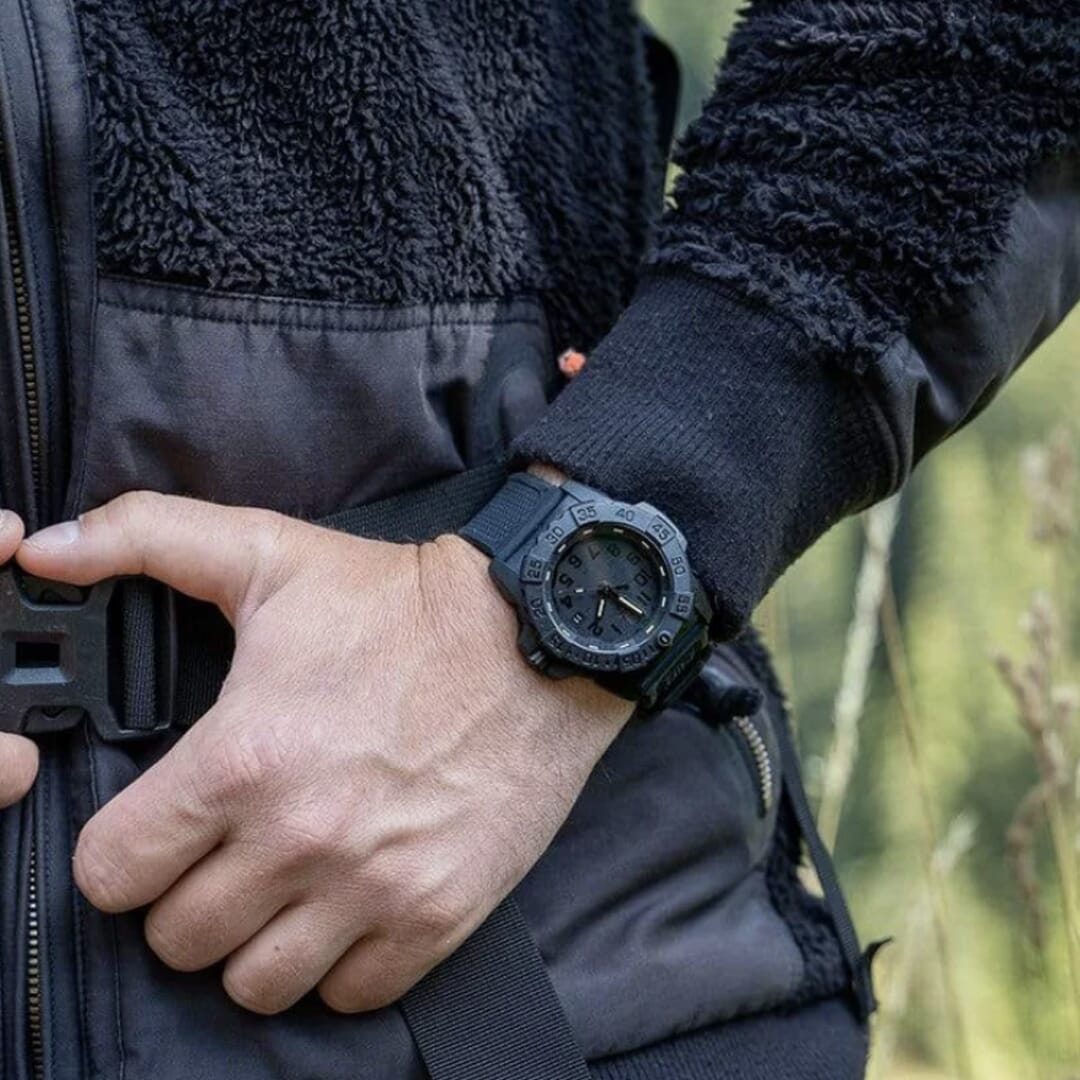 Luminox Navy SEAL 45 mm Dive Watch
Commissioned for the US Navy special operations unit known as SEALs, Luminox's matte-black go-anywhere timepiece is designed for use in the toughest possible conditions, with a 20 ATM water resistance rating and the company's Luminox Light Technology which allows the key markers on the watch to glow in any light conditions. Carbon used in case construction, Swiss quartz movement, crystal glass of hardened mineral crystal, form-follows-function design is perfect for all occasions.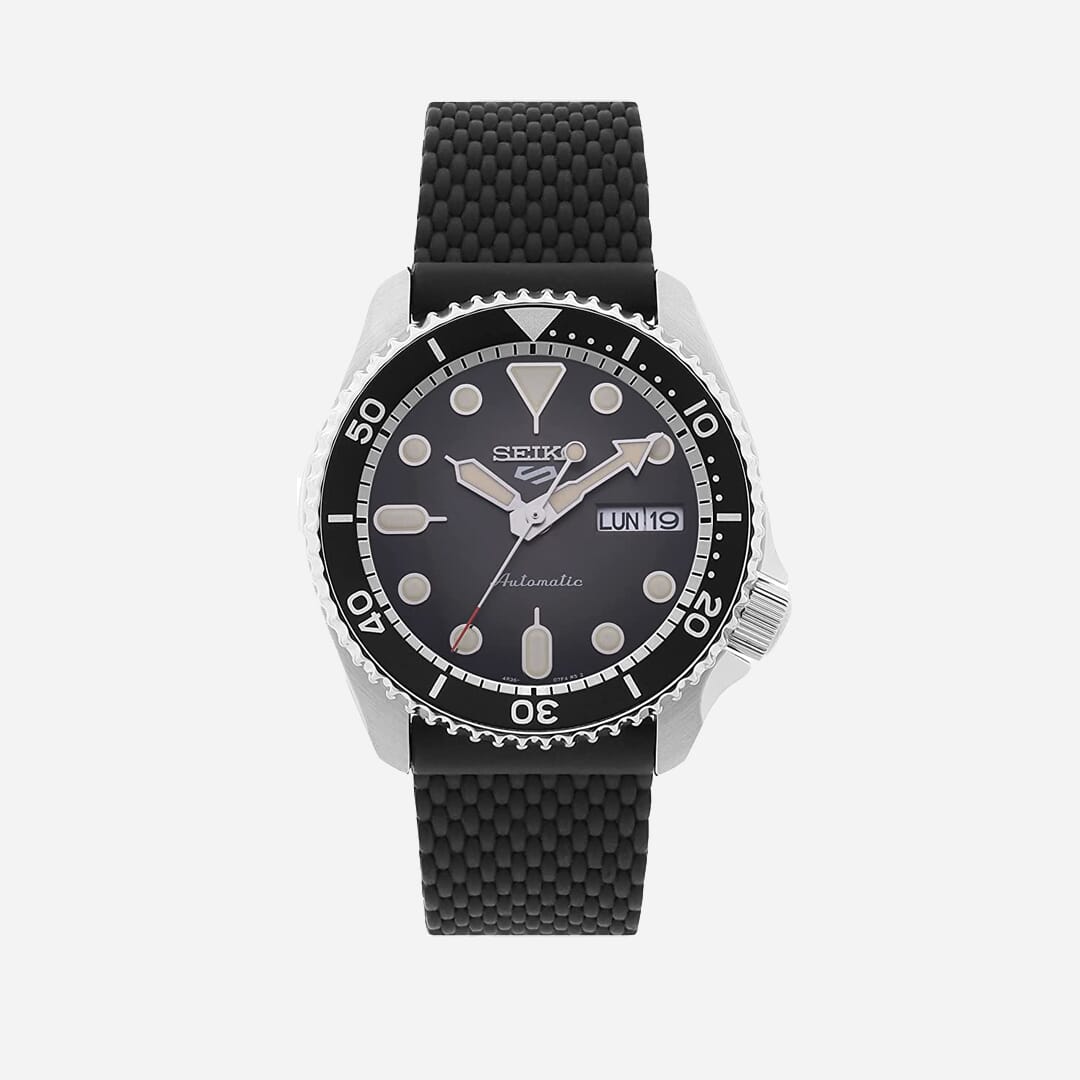 Seiko Men's Analogue Automatic Watch with Silicone Strap
Japanese watchmakers Seiko have a history dating back more than 140 years so they know a thing or two about making a timepiece ready for your next dive. Water resistance is to 100m, say Seiko, and there's the requisite rotating bezel that serious divers require. Discreet styling allows this to be an all-day, everyday watch, with stainless steel case and screwed glass underside offering view of precision 24 jewel automatic movement.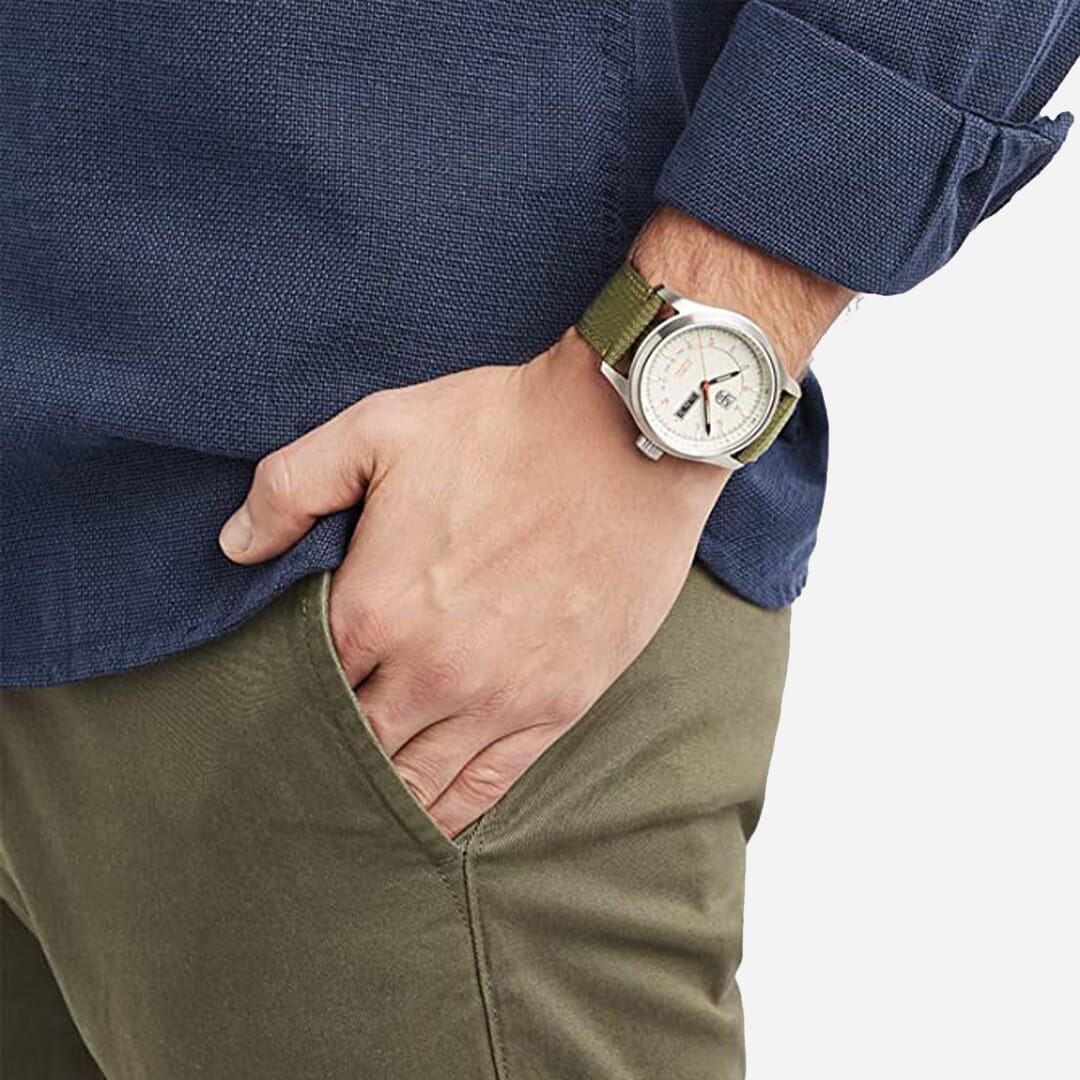 Luminox Atacama Field Automatic
Made-in-Switzerland go-anywhere timepiece is, say Luminox, "designed for extreme adventures", whether that means travelling across the Chilean desert that gives the Atacama its name, or strolling to your favourite pub for Sunday lunch. For a refreshing deep dive after your desert hike, the Atacama is rated at 20 ATM water resistance and features green and orange Luminox Light Technology for visibility in the darkest of conditions. Movement is precision automatic.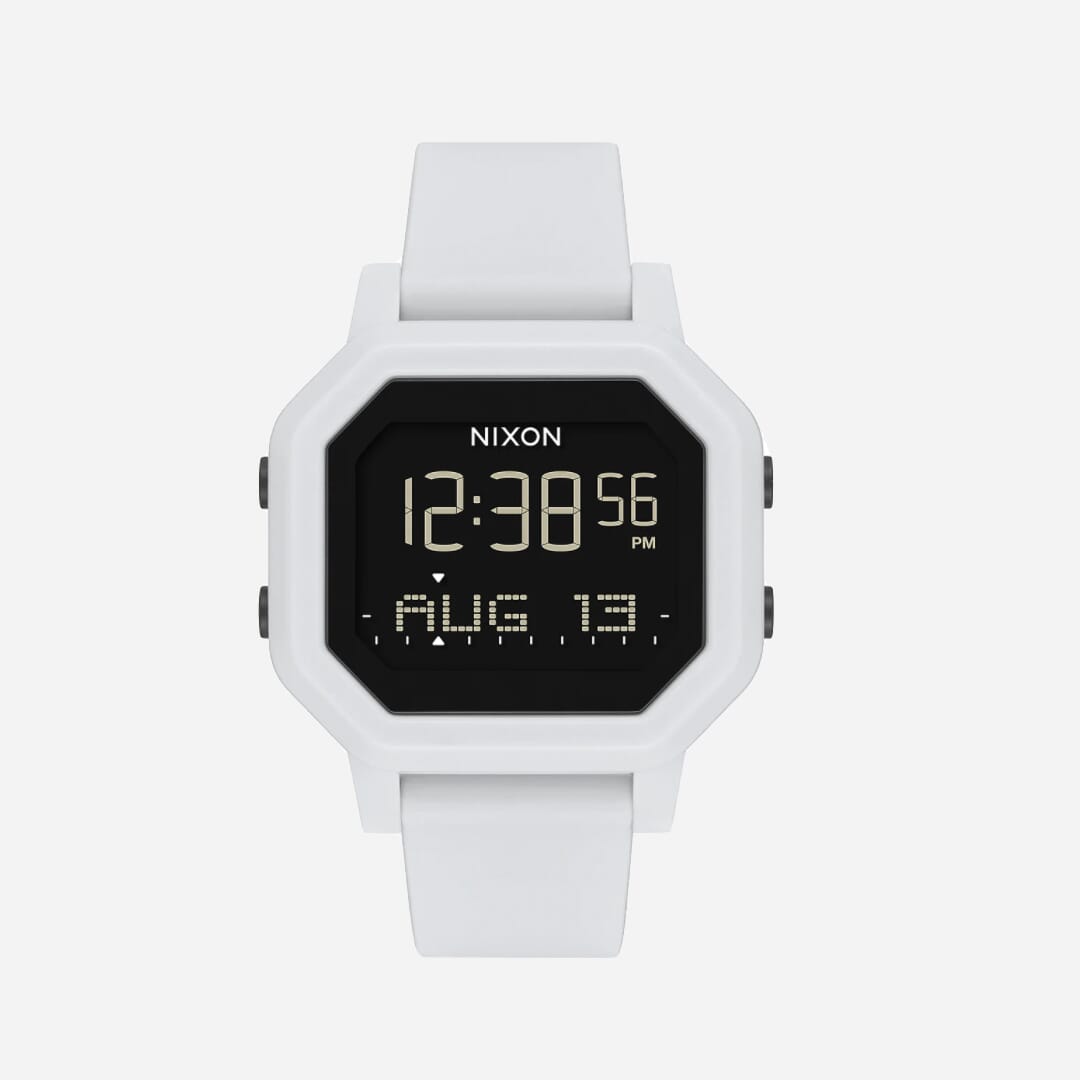 Nixon Siren
Highly contemporary, super-stylish option from Californian watersports specialists Nixon features an impressive water resistance rating of 10 ATM for your daily swim off Malibu Beach, while case uses recycled plastics found in the ocean, for its construction. Tides are tracked with Nixon's inbuilt technology, and there's a chronograph included in the custom digital module that powers the Siren. 
Discover our pick of the best square watches for men.
---
---