Nothing will replace a proper, well-made automatic watch. Nothing. It's like suggesting NFTs are going to be more popular than the Mona Lisa. They're just not, forget about it. There's something inherently personal about analogue watches. That's why even with the advent of smartwatches and the prevalence of the smartphone as a time telling device, people still pour over the horological wonders of the world's most esteemed watchmakers.
At the centre of this timepiece universe is the automatic movement. Watches that need neither batteries nor winding in order to function. They're the peak of craftsmanship, precision and time-honed innovation and every stylish man that cares about true quality should own at least one. Ready to add one to your collection? Scroll on for our guide to automatic watches, including our pick of the best automatic watches for men in 2023.
What is an automatic watch?
First things first, let's break it down. A watch movement, or calibre, is the mechanism that powers the watch. The engine of sorts. It powers the hands as well as any duel time device, calendar or chronograph. Tiny movements, all your cogs and dials, within the mechanism power the watch.
Now, these movements come in two forms. Mechanical and quartz. The giveaway as to which one is which is how the second hand moves. Fluid motion means mechanical, stuttering increments means quartz. The latter is powered by a battery, the former is not.
Mechanical movements are differentiated into two further categories. Manual and automatic. Manual requires winding in order to keep the internal mechanisms powering the watch. Automatic does not. They are powered simply by movement. Weights inside the watch mechanism will oscillate in response to your natural movements. Thus, automatic watches practically take care of themselves whilst still providing extremely accurate timekeeping.
Table of Contents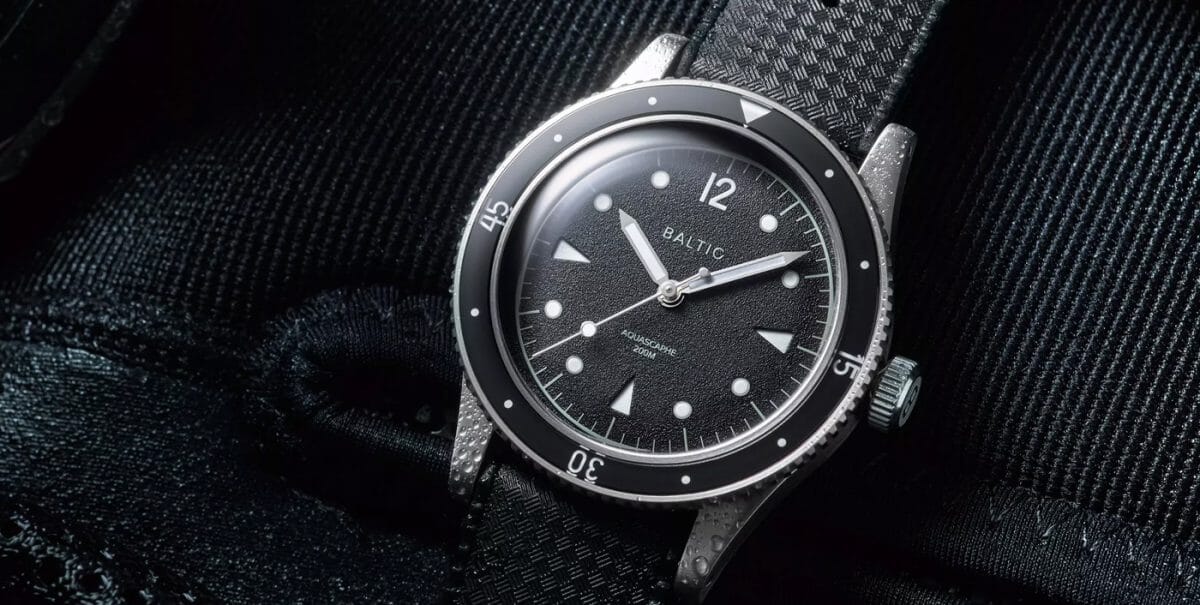 How accurate are automatic watches?
There's a reason why watchmaking often references the military and diving. If there's anyone that needs an accurate watch it's personnel in those fields. In some cases their lives depend on it. When it comes to accuracy, premium quality automatic watches for men, notably the ones on this list, are incredibly accurate. The most accurate of watches are the chronometers.
For everyone else a rule of thumb when looking for a quality automatic watch is the standard +/-25 seconds per day rule. If you're losing or gaining 25 seconds over two days, this is usually a sign that servicing is required. Another indicator of accuracy is BHP which refers to ticks (or beats) per hour - the higher BHP the more accurate the watch is likely to be.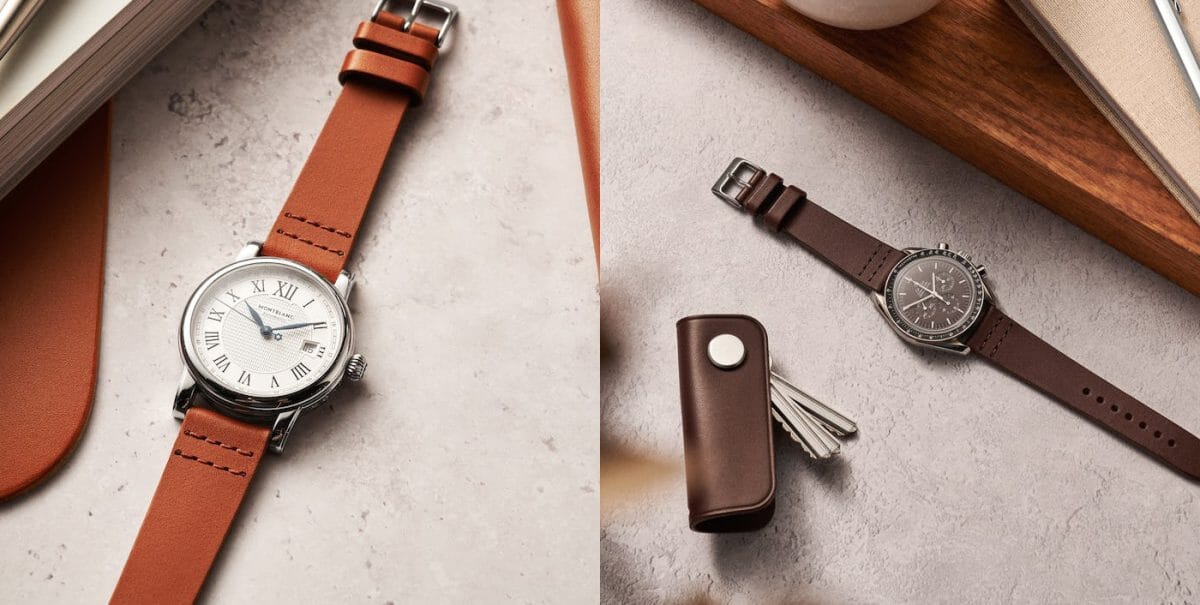 How to look after your automatic watch
Although the whole premise of an automatic is ease of use, there are things worth considering in order to ensure longevity and optimal functioning. Funnily enough the best thing you can do for an automatic watch is wear it. Move with it on. Let the weights oscillate. You'll often see a bit of tentative movement in an automatic watch that hasn't been worn for a while. Give it a little shake, move it around on your wrist, it'll pick up in no time.
Otherwise the key to looking after an automatic watch is the same for any timepiece. Keep it clean and dry. Wipe the face clean daily. Don't subject it to dramatic changes in temperature and keep it out of direct sunlight. Send it off for professional servicing every few years and it'll see you well into the future.
Best automatic watches for men in 2023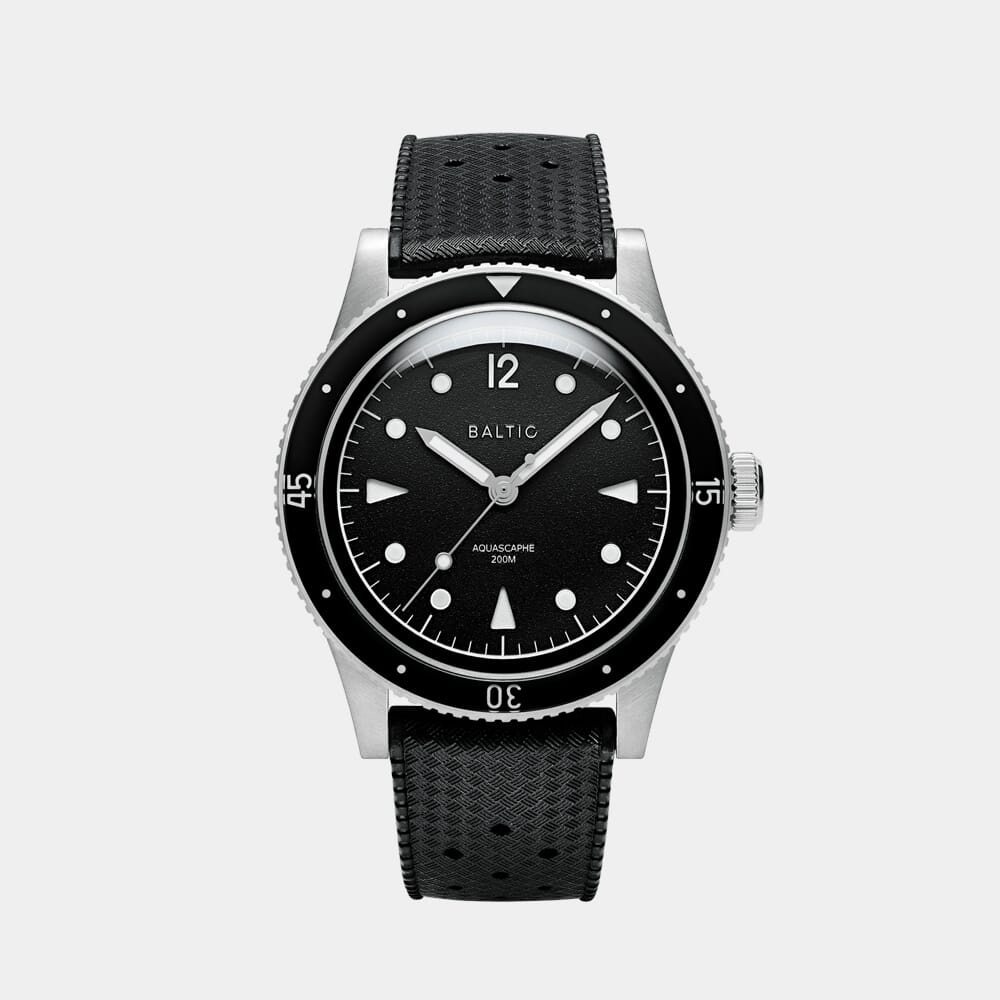 BALTIC Watches Aquascaphe
A workhorse of a watch, BALTIC's Aquascaphe is first and foremost designed for diving but its range of features make for a piece that serves as the ideal day to day watch. Waterproof, scratch-proof and shockproof, it's a stainless steel watch that will take a hit. Double-domed sapphire glass, one of the world's toughest materials, makes for a face that's almost impossible to scratch whilst a 39mm diameter with notably bezel gives the watch a vintage-inspired classy look.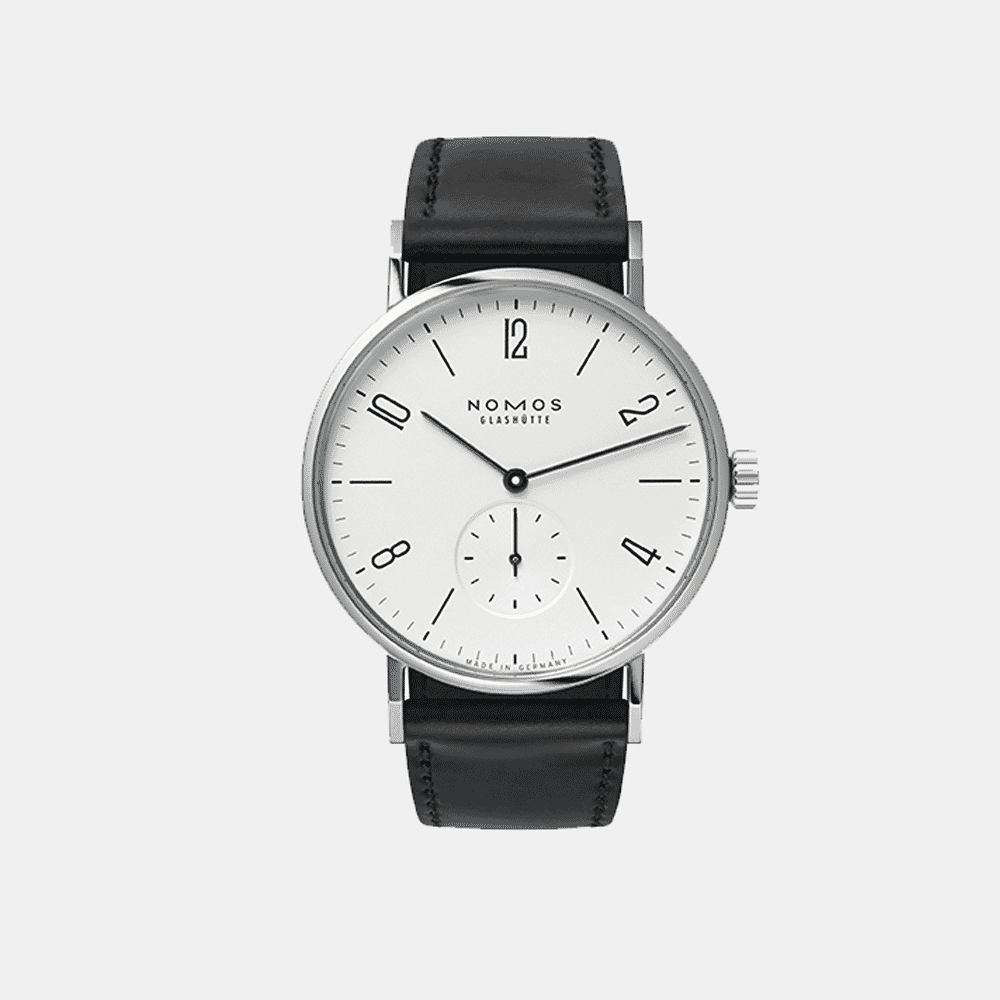 NOMOS Glashütte Tangomat
It's not hard to see why NOMOS Glashütte's multiple prizewinning Tangomat watch has become an immediate classic. Just look at it. A bright white face, clear lines, angular form and tempered blue hands (the result of heating stainless steel to 290C until it turns cornflower blue) all combine for a remarkable timepiece. An in-house built caliber DUW 5001 inside keeps it ticking along. A standout men's automatic watch that lends itself to larger wrists.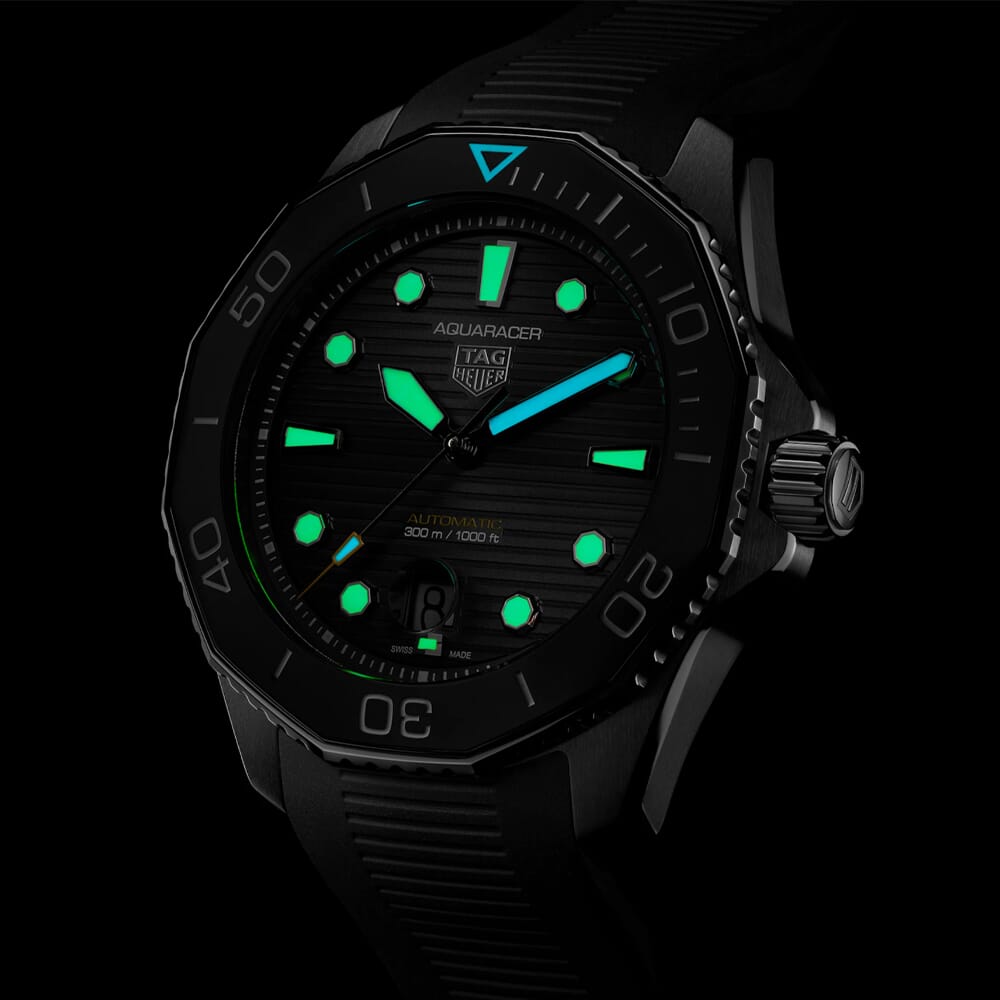 TAG Heuer Aquaracer Professional 300
A TAG classic, the Aquaracer Professional 300 with its iconic octagonal dial features is a serious diving watch that packs vintage cool. Technically robust, the watch is deep sea ready with 300m water resistance, a slimmed down 43mm stainless steel case and rubber strap. The deep dial with sunray blush contrasted by Super-LumiNova® filled hands and octagonal hour markers makes for easy time-telling and a nod to TAG's first dive watch, the Ref. 844.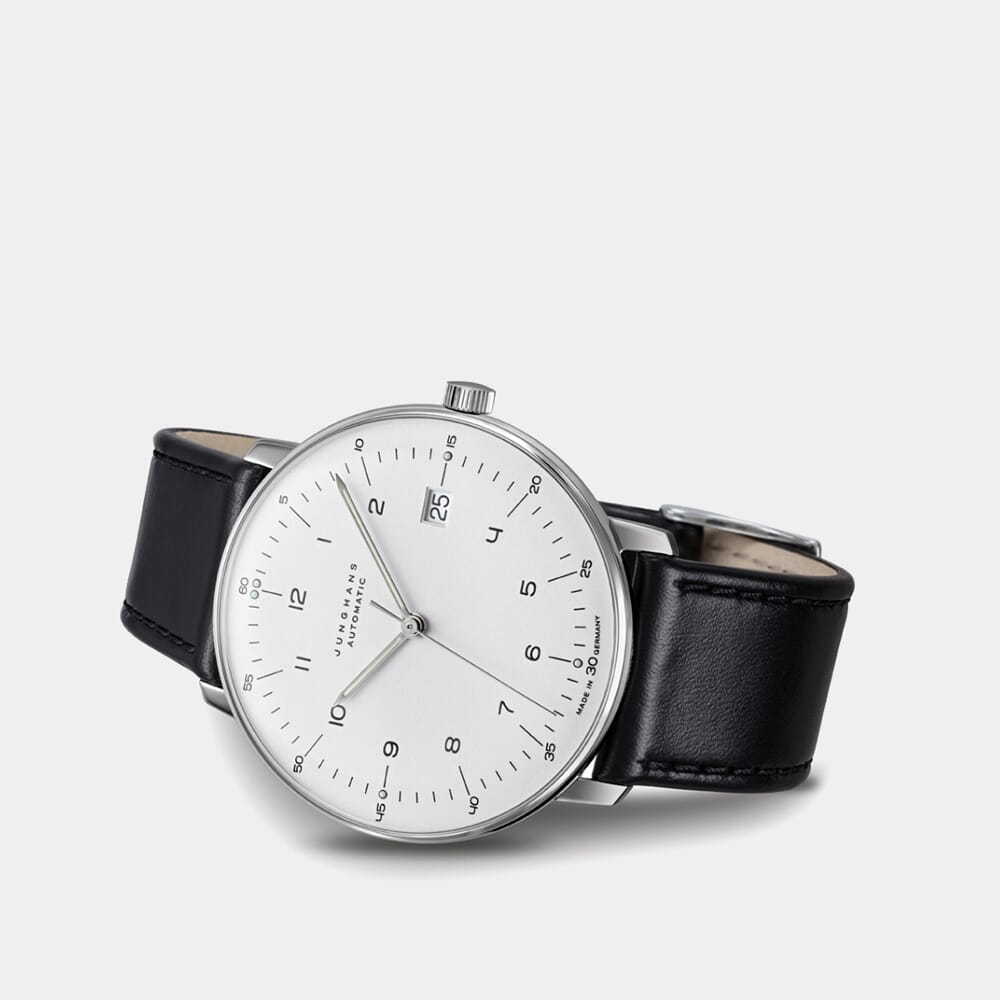 Junghans Max Bill Automatic
Another modern minimalist timepiece for the list, from iconic watchmakers Junghans. A large, characteristically logical layout makes for an iconic piece. After all, if you're going to name a watch after a modernist legend of the Bauhaus, you need to make sure it comes correct. As Bill said himself, "Watches... as timeless as can be conceived without forgetting the time." Stainless steel, matt silver-plated dial, with an environmentally friendly luminous substance on the dial, it's water-resistant up to five bar too.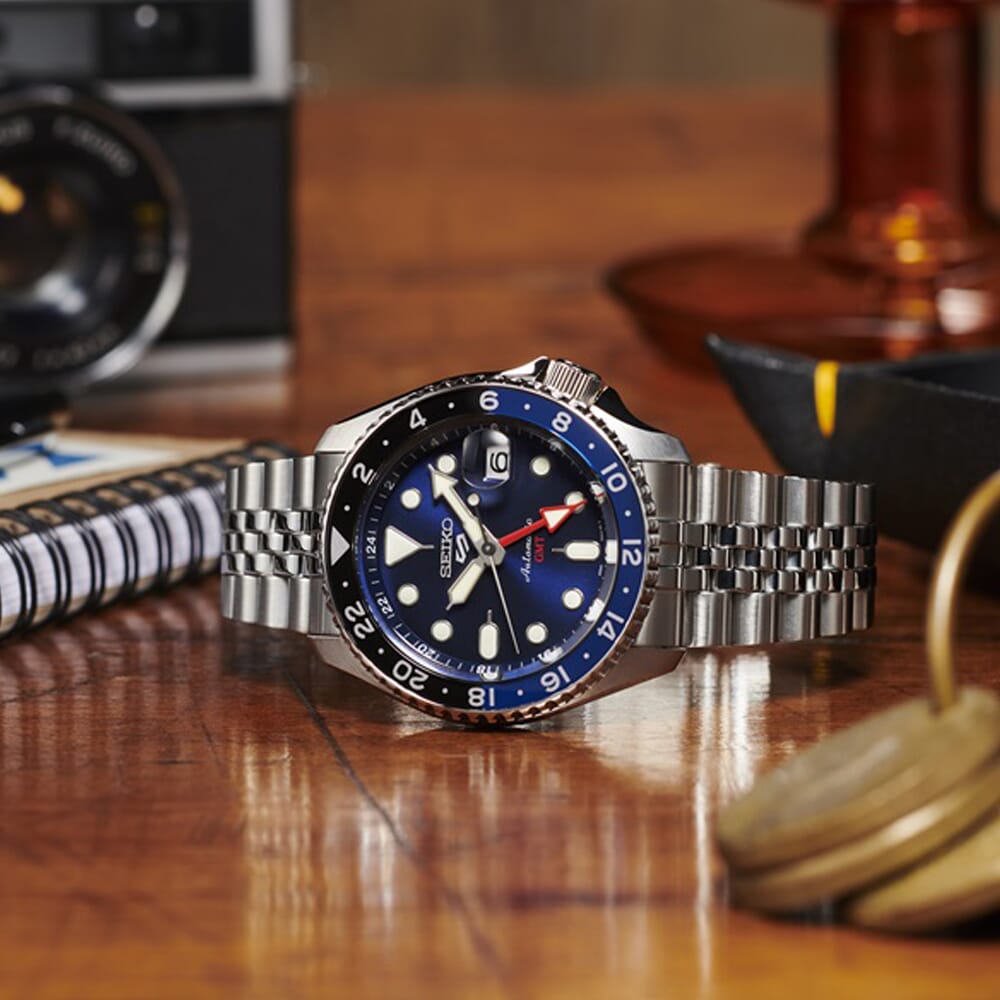 Seiko SSK003
Seiko have the international traveller in mind when it comes to the SSK003, the brand's flagship timepiece inspired by its iconic sports range. With three dial colour options (black, blue and orange), hands complement the respective style for visibility whilst a Lumibrite layer ensures legibility in low light conditions. A stainless steel case and five row bracelet make for classic sports watch aesthetic with ten bar water resistance and a see-through case back welcome additional features.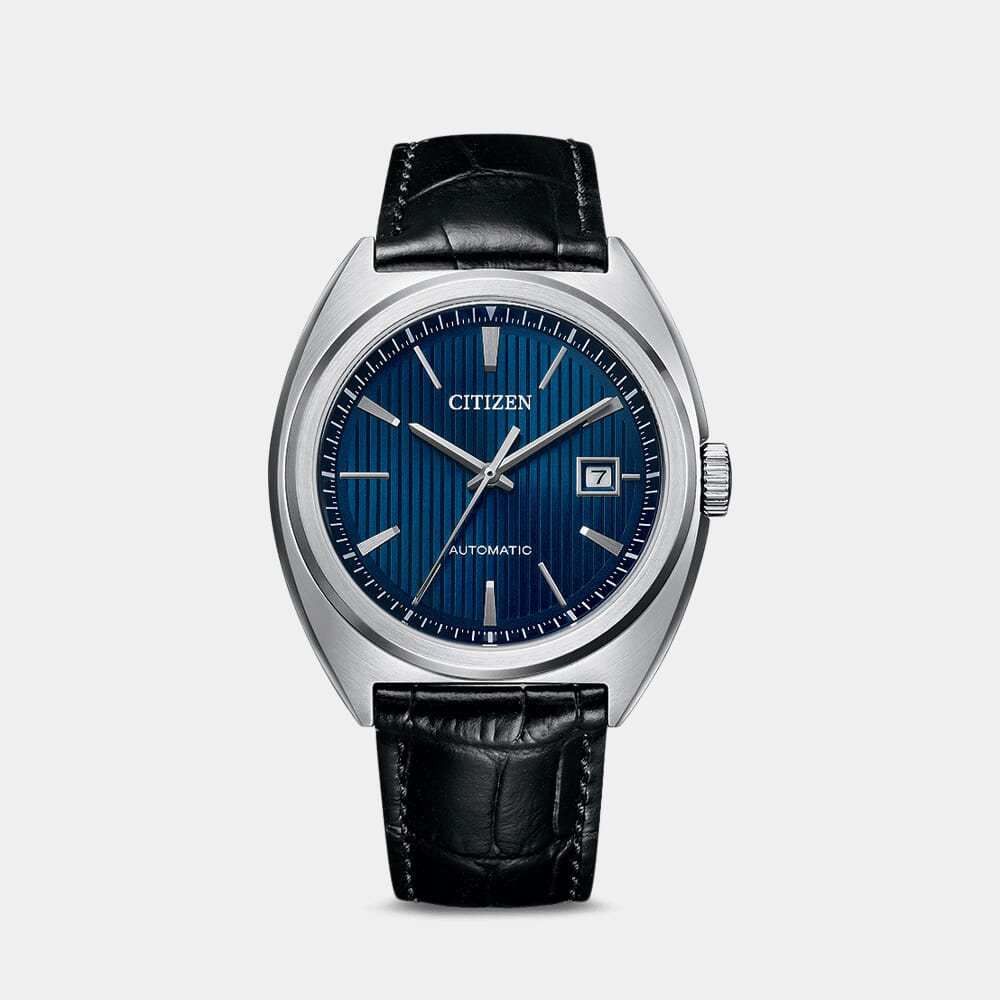 Citizen NJ0100-46L
Stylish, compact and effortlessly complimented by a premium leather bracelet, Citizen's NJ0100-46L is one of the classier automatic watches for men on the market. A beloved Japanese watch brand, founded in 1918, Citizen's attention to detail and world-renowned craftsmanship are certainly worth investing in. The NJ0100-46L is a prime example. With scratch-proof crystal glass and ten bar water resistance, it's a watch that's as effortless in the day to day as it is slipped on for a formal event. Get yourself a watch that can do both.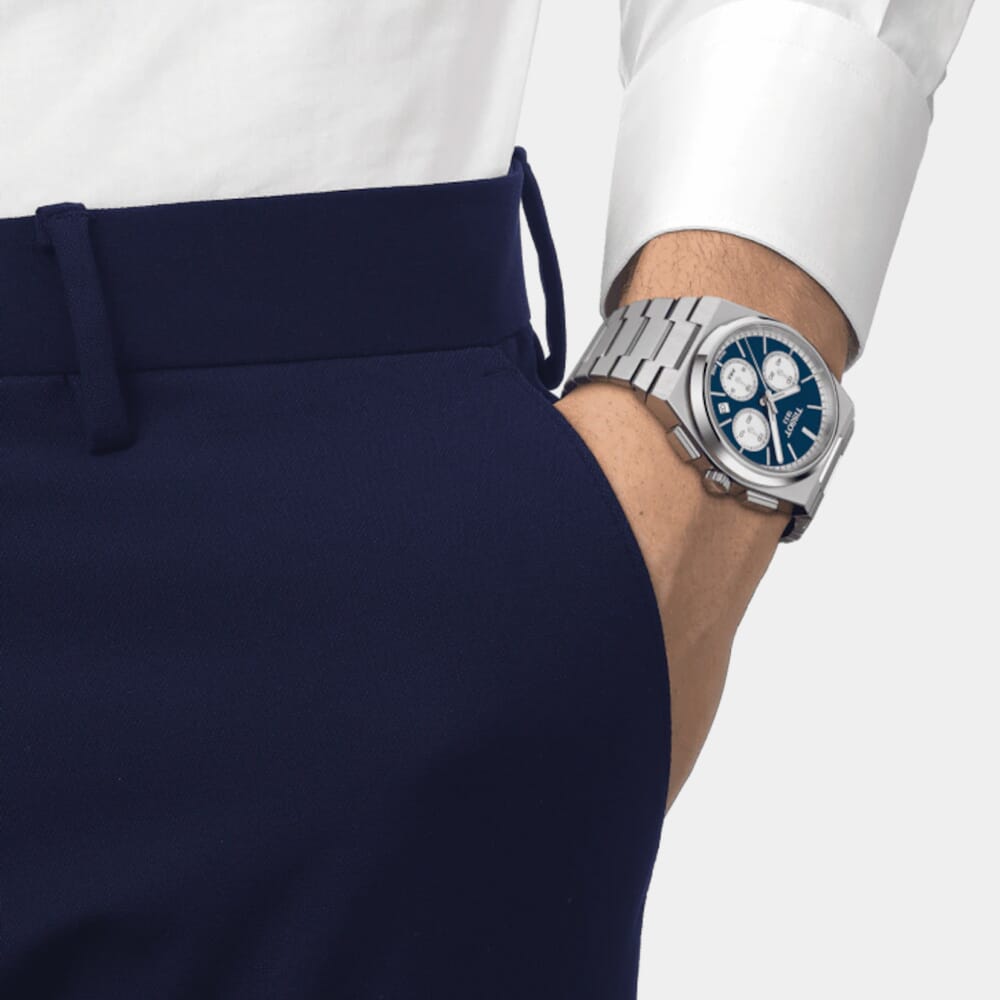 Tissot PRX Automatic Chronograph
It'll set you back and rightly so. The Tissot PRX Automatic Chronograph is a work of horological art. The watches automatic movement packs 60 hours power reserve. whilst hour and minute baton hands coated in super Luminova®, and scratch-resistant sapphire crystal with antireflective coating, ensure legibility and a robust hardwearing watch. But also, just look at it. What a beauty. Twenty-first century features packed into an iconic Tissot case shape from 1978. Laid back 70s sports watch vibes all over.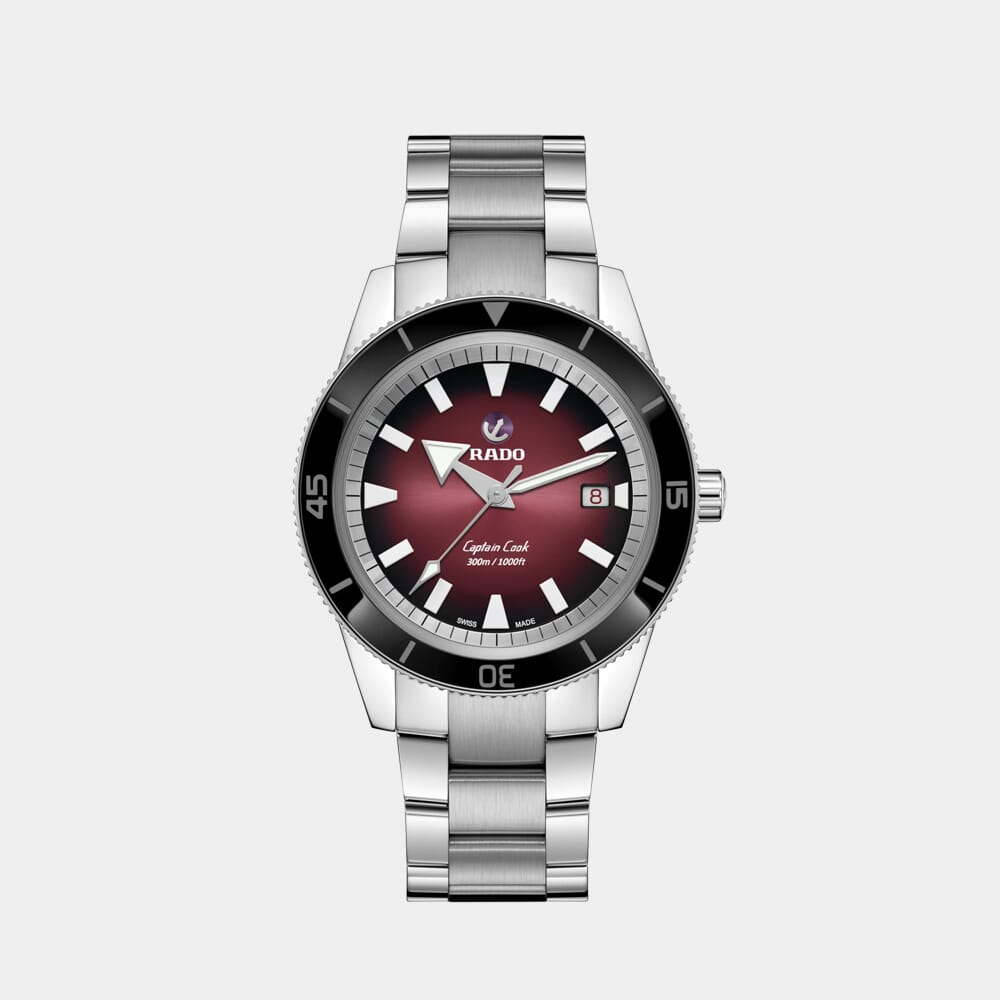 RADO Captain Cook Automatic
What Captain James Cook would've given for one of these. A Swiss timepiece from RADO that does the namesake explorer justice. Eyes are immediately drawn to the mesmerising face's dark red colour gradient which fades to black. This black is surrounded by a rotating black bezel in high-tech ceramic with a three-row stainless steel bracelet completing the aesthetic. 30 bar water resistance completes a striking piece.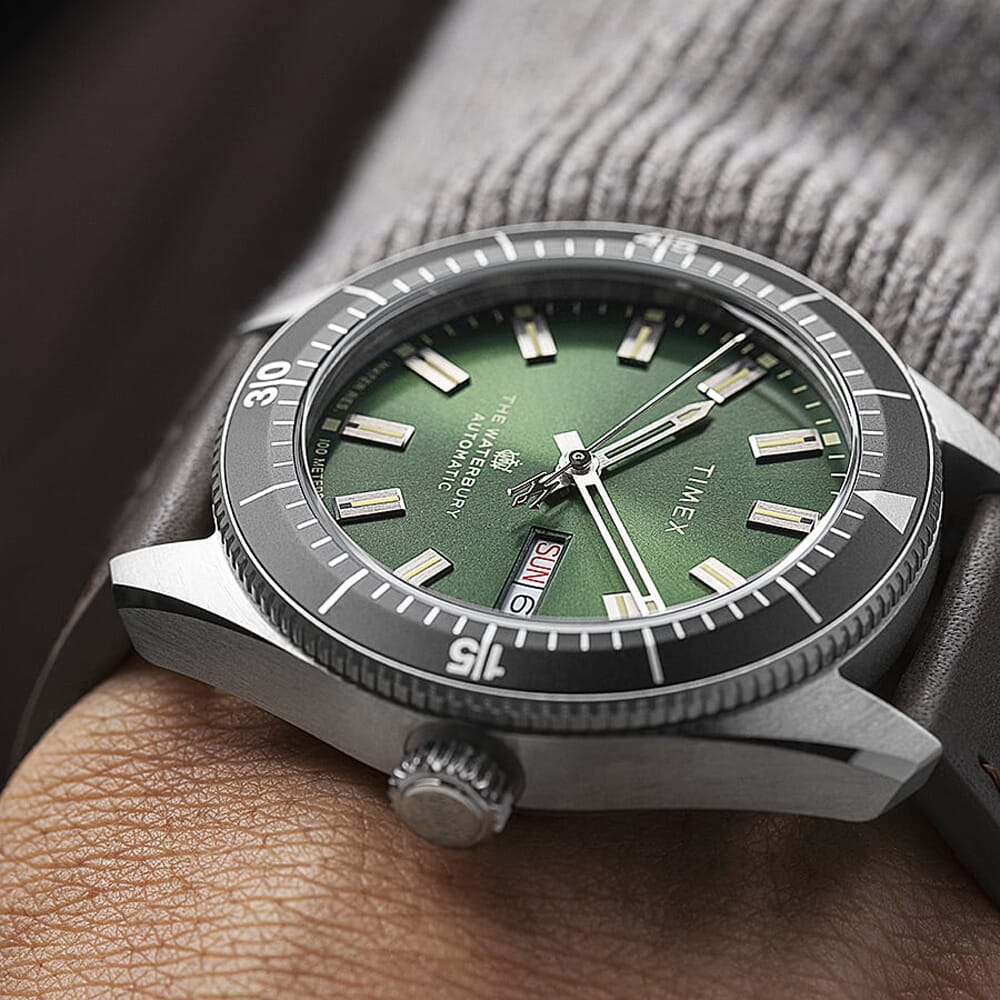 Timex Waterbury Dive Automatic 40mm
Last but not least, a Timex beauty. The Waterbury Dive Automatic 40mm with leather strap is a handsome device. A majestic green face, smart quick release leather strap and rotating ring hark back to vintage styles whilst 21-jewel automatic movement, day date complication and winding crown add effortless functionality. The Waterbury Watch Company logo on the dial is a welcome nod to the brand's heritage whilst Luminant hands aid legibility. An affordable diving watch that demands attention.
Discover our pick of the best square watches for men.
---
---