For far too long, quartz movements have gone overlooked by diehard watch enthusiasts, who are lured in by the romance and ritual of complex mechanical timepieces. But there's a lot to love about the humble quartz watch. Since they were first introduced in 1969 by Seiko, quartz watches have proved to be the most accurate way of telling the time, thanks to their simple battery-powered operation. They also happen to be more affordable and durable than mechanical watches, and a whole lot easier to to maintain. Thinking of updating your watch collection? Scroll on for everything you need to know about quartz watches, including the best men's quartz watches to buy in 2023.
How do quartz watches work?
The primary power source of a quartz watch is a battery, which drives the hands and powers all complications. A low-frequency, tiny piece of quartz crystal (silicon-dioxide) serves as the oscillator, through which an electrical current is sent, resulting in vibrations that keep the movement oscillating and power the motor that moves the watch hands.
When an electric current is passed through quartz, it vibrates 32,768 times per second. The watch's circuit reduces this frequency to one electric pulse per second, which results in individual once-per-second ticks in contrast to a mechanical movement's constant sweeping motion.
Benefits of a quartz watch
Mechanical watches may require a finer level of craftsmanship and serve as a nostalgic reminder of the 20th century watchmaking tradition, but quartz watches certainly have their advantages. For one, they can be more accurate than even the most expensive mechanical watches, thanks to their super precise battery powered movement.
They're generally a lot more affordable too, as they require less parts and labour than their complex mechanical counterparts. Maintenance is minimal: you may need to replace the battery every couple of years, but there's no need to worry about repeatedly winding your watch, like you would for a mechanical timepiece.
Plus, they're available in a wide variety of styles — from sporty diving watches to elegant dress watches and everything in between. Which brings us to...
Best men's quartz watches to buy in 2023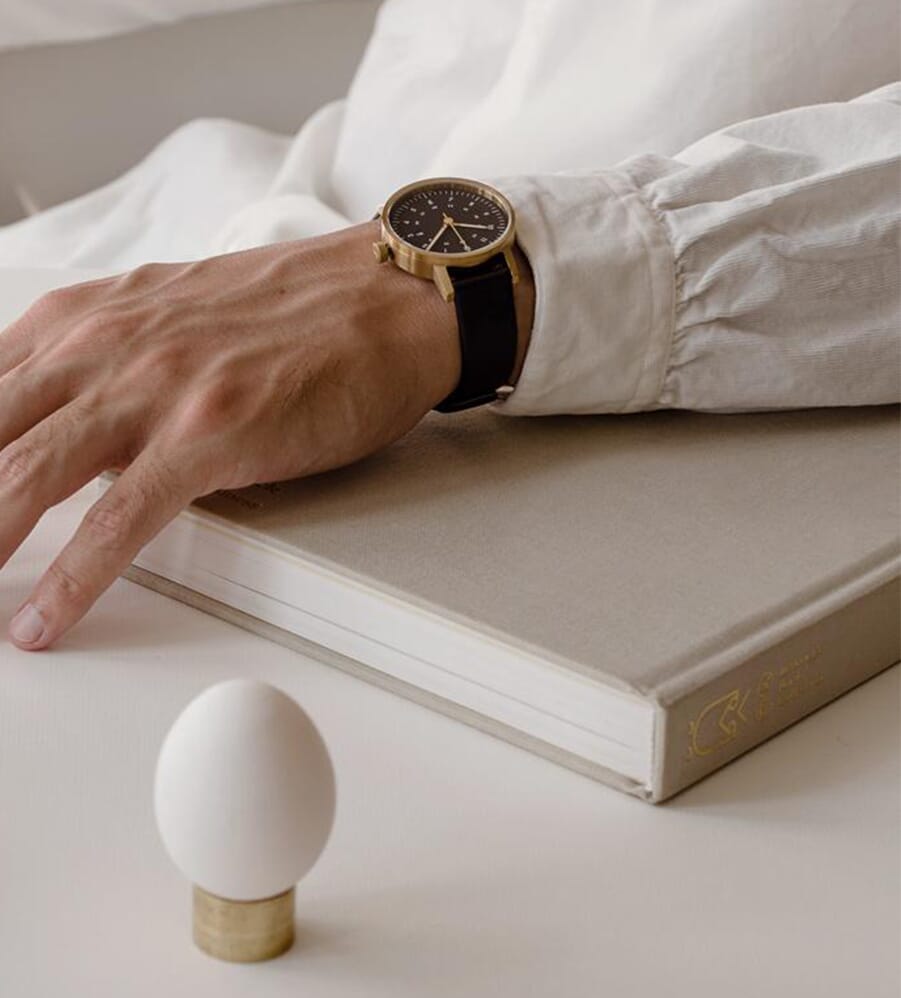 VOID Watches V03D
VOID Watches never fails to disappoint with its minimalist watches that are characteristically Scandinavian in their simplicity and industriousness. The V03D model is exactly that, with a classic analogue layout, sleek leather strap and powerful Japanese Quartz movement. Choose from a range of strap and finish combinations. The black on black gets our pick for its timeless sophistication.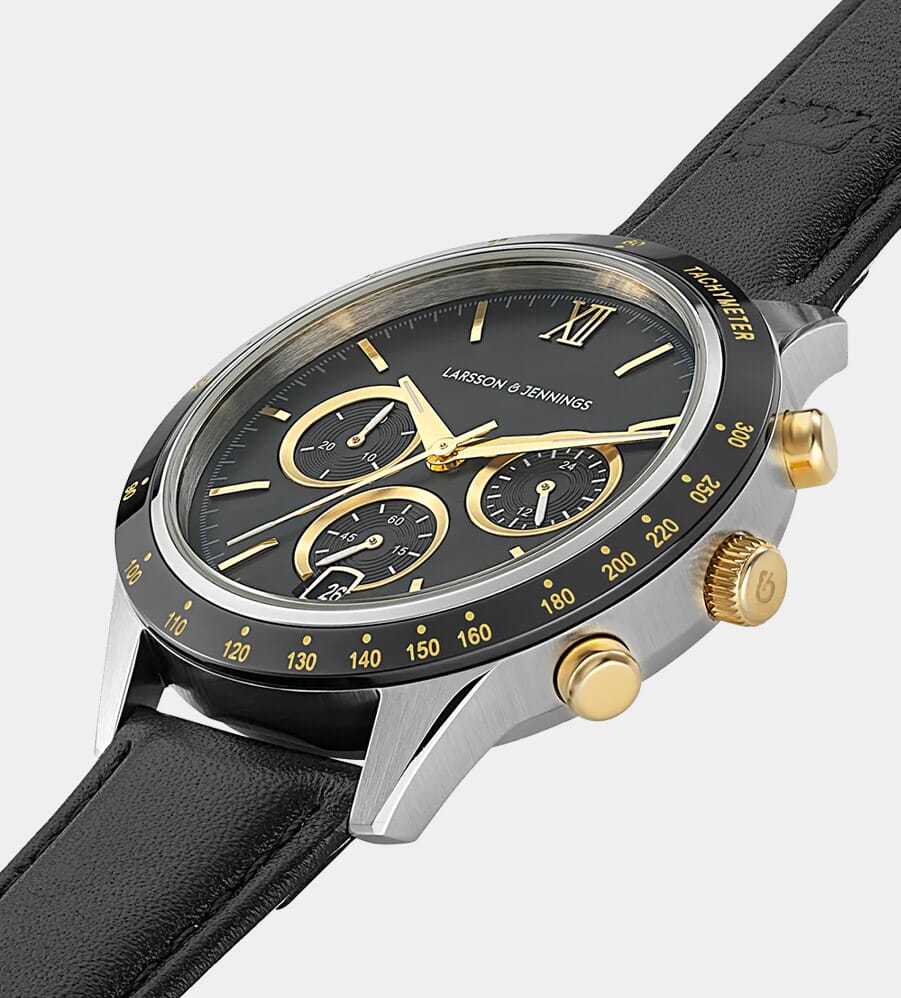 Larsson & Jennings Rally Black Leather 39mm
This vintage-inspired Rally sports chronograph watch from Larsson & Jennings is equal parts style and substance. Powered by a precise Japanese quartz movement with a date function and 24 hour dial, it boasts clean lines, fine components and precise engineering. An elegant stainless steel construction with colour matched dial and bezel make for a stand-out wardrobe addition.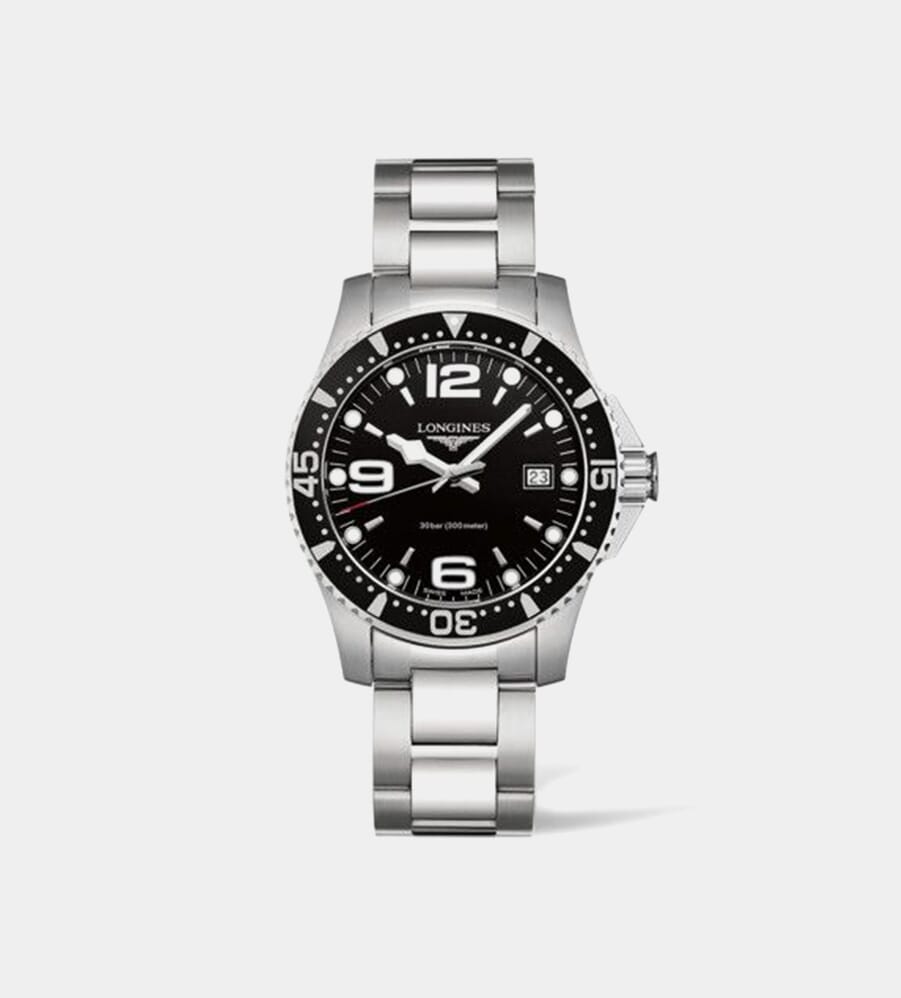 Longines HydroConquest
This diving watch from Swiss horology experts Longines fuses technical innovation with elegant style. The combination of a stainless steel strap and case with scratch-resistant sapphire crystal glass that has several layers of anti-reflective coating on the underside makes for a seriously sturdy timepiece that will see you through many adventures.
Now, get the low-down on mechanical watches.
Shop all men's watches at OPUMO.
---
---