If you're keen on a white Porsche, RM Sotheby's have exactly the collector's car for you in a remarkable upcoming auction. While you won't find a white Porsche Cayenne to place a bid on - or indeed any white Porsche SUV - you will find just about every iteration of the company's superstar sports car: the 911, all of them in white, or at worst just off-white. Up for auction in Houston, Texas are 62 vehicles in all, including two Porsche tractors - which confusingly aren't white - and no less than three white Porsche 911 Carrera RS models from the mid-1970s. These lightweight homologation specials were built in strictly limited numbers for competition purposes and represent, for many aficionados, the highpoint of the long life of Porsche's landmark rear-engined sports car. Which may explain the £2m+ estimate on each of these delectable early RS 911s.
The White Collection, as the auctioneers have dubbed this remarkable assembly of cars, has been built up by just the one petrolhead, a collector with deep pockets and an obsession with any and every great white Porsche, barring the bigger more contemporary models so there's no four-door Panamera, white or not, here for instance. RM Sotheby's have picked out a unique and virtually undriven - there's 12 miles on the clock - Grand Prix White Porsche 918 Weissach Spyder from 2015 as "the crown jewel" of the collection. This example of Porsche's already super-rare hypercar was specified by the collector in its one-off colourway, complete with colour-matched magnesium alloy wheels and interior in Yachting Blue with Bianco Leda piping. If this is the white Porsche you desire - we do, for sure - make sure to have £2.5m ready when you bid.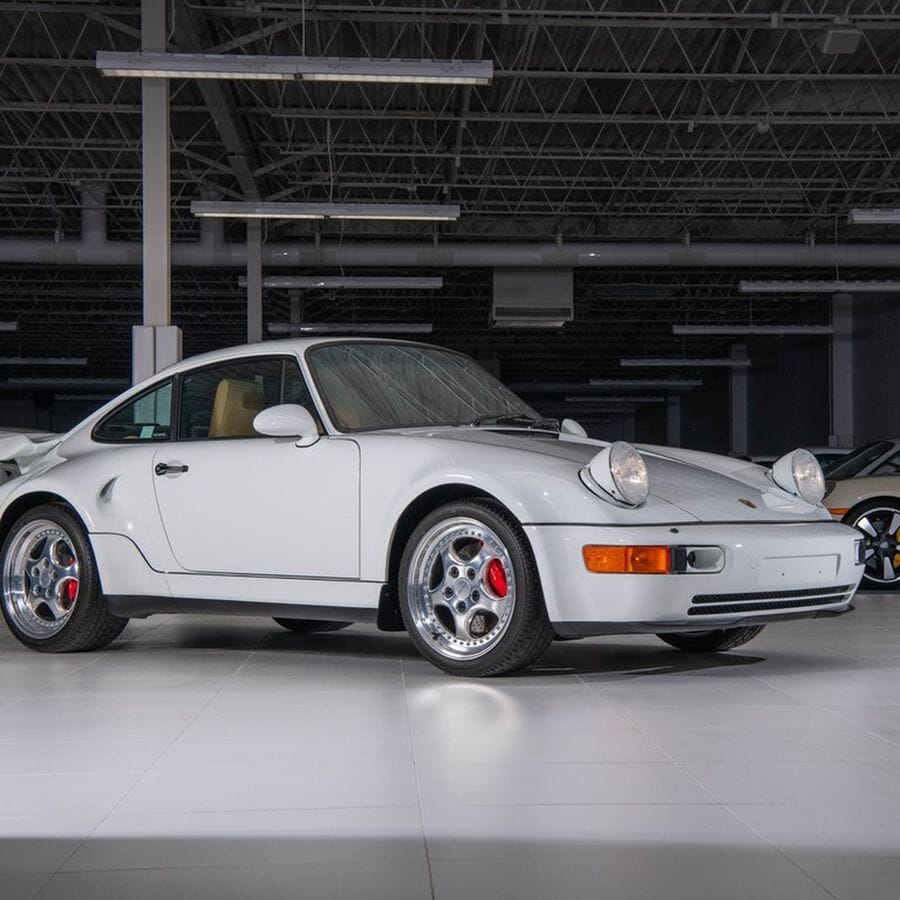 Looking for form-follows-function beauty in your next white Porsche? The very early 1965 911 offered here is in just-off-white Dove Grey and is an exercise in the company's minimalist approach in those early years. With an estimate of £250,000, this delectable little machine is almost affordable in this company. Or perhaps you'd like a highly desirable version of Porsche's first sports car, the 356? There's naturally a Porsche to fit the bill: a 356 B Carrera 2 2000 GS Coupe by Reutter, no less, one of just 278 built and again easily of a quality to be the best of the best in any car collection, just not this one. And those Porsche tractors? Both are in red, boasting pristine condition and estimated at around £50,000. They're not hypercars, but they are a distinctive talking point, even if not quite white.
Get your fix of all things automotive at The Garage.
---
---