Everything that we enjoy – photography, fashion, architecture and even good coffee – is what Anthony Lee – aka @AnthonyyLee, specialises in. That's why, over the last 12 months or so, we've been a big fan of his work and his warmly understated approach to modern photography. What he describes as 'casual fits and lifestyle bits.' Anyway, beyond being one of the best content creators around, it turns out Anthony knows a fair bit about a few other things too. So, this week, we spoke to him about his photography skills and secrets, how to switch up the pace of life and the adventure that lies outside of London.
Please introduce yourself?
Well, my name's Anthony Lee, I'm 25 and from a small town about an hour south of London. I now live in Liverpool with my girlfriend, rabbit and dog... It's safe to say it's a kind of family.
How do you describe what do you do?
I would probably describe myself as a photographer and content creator, I think that's actually written in my bio somewhere. I don't really like to stick to one specific thing, I kind of like to flow with my own interests and passions, as they develop, so will my work. I've been taking photos for a few years now, I just never really took advantage of Instagram as a way to show and curate them. I mean, even still, I guess I could say I'm still learning and discovering new things. Maybe I should change my bio to 'frequent learner'...
What are your first creative memories?
I've always been invested in the arts, so creativity is something that I've kept since childhood. I grew up playing with Lego, building things and also spent a lot of time drawing. Fast forward to Uni, and I'm studying Fine Art - before moving across to Sound Design. But photography is something that's kind of stayed as a hobby throughout, although I've only really started to prioritise and fully invest in my photography over the last 2 years or so.
I definitely have one firm memory of jumping by a white wall in my back garden in London whilst at uni. It's really early on when I actually began to consider taking more photos of my style. The camera was on a tripod set to a 10 second timer, it didn't have Wi-Fi, so I had to go press the shutter and then run back in frame ready to jump. I was trying to get a cool picture of my trainers... you know, those mid-air floaty type shots.
How does Liverpool compare to London?
I definitely get asked this loads, and my answer is always the same. It's quiet. Like there was definitely quite a long adjustment period when I moved up, especially coming from London where you're in the centre of everything. But Liverpool is nice, it's a busy little city that's really developed over the last few years.
It generally has this reputation for being quite rough and rugged as a city and its inhabitants, but I think that's mainly down to the perception of football. From what I've seen it's a really up and coming place, with some amazing food spots and some really lovely people. There's definitely easy access back down to London, about 2 hours by train, which considering it used to take me an 1 hour and 15 minutes to get to work in London, isn't really that bad.
When did you begin documenting your style and photography?
I was kind of coaxed into the whole blogger and Instagram game by my girlfriend, she was doing quite a lot around the time we got together and so I kind of fell into the Instagram husband role before branching out myself. I think it was a really good boost for me as I wasn't really doing much else at the time and it gave me focus and something to strive towards.
What have you learned since you began?
Loads, like seriously so much. I never thought I'd be learning from doing something like this, but it's really refined both my abilities behind the camera and personal style. Like I said earlier, I'm still learning. I pick up new things almost every week, whether it's a new trick for shooting, editing or some style inspiration, I'm always finding something new around the corner and it's exciting.
How would you describe your style?
I was actually thinking about this the other day, it's definitely way more casual than smart, with strong influences of streetwear and workwear throughout. But I think my style is also very minimal in the way I use colour and very little branding. I'm definitely into my footwear, I like sneakers, but again, not the super flashy ones. I like people to know what I'm wearing but not in an obnoxious way, more of an if you know, you know kind of thing. I have also recently really gotten into my technical wear, whether that be on a material front or general utilitarian design of a garment. The more pockets the better right?
What is one clothing brand you couldn't live without?
I haven't found one exact brand that I can immediately go to, maybe New Balance, their Made In ranges are amazing, a real traditional feel to their sneakers with some fantastic colourways and superb quality. Besides that, I'm really getting into my Japanese brands, like Orslow, F/CE and And Wander, also Eastlogue, although they're Korean.
Your photography ranges from architecture to food, what do you most enjoy taking photographs of?
As much as I love food, I honestly much prefer eating it than taking photos. It's a constant struggle of 'ahh this looks amazing' and 'am I too hungry to get a quick shot?' And then there's architecture. My mum always thought I should be an architect, I have this weird fascination for super clean and straight lines, geometry, angles and symmetry. My photography actually started in taking pictures of architecture, so it's going to have to be that, I just love the way you can really play with it, you know. You can like work the angles with the sunlight to get some crispy shadows and reflections or just take it really flat, so it looks like some modern-day Wes Anderson type stuff.
What is one piece of advice you'd give people who want to reach the influencer/photographer lifestyle?
Just persistence, don't give in to the numbers game, it's an easy trap to fall for when you're feeling low. I've had it plenty of times where you look at larger influencers and bloggers and you just feel like giving up. It sounds pretty cliché but stay true to what you do, only take on projects you think will work for you and your audience, and don't be scared of trying new things. I post once a day, so if a post doesn't perform or get the reaction I had hoped, no worries. By the same time in a week it will be old news. You've really got to try to separate yourself from the numbers and stats and just focus on what you're doing, why you're doing it and how you can improve.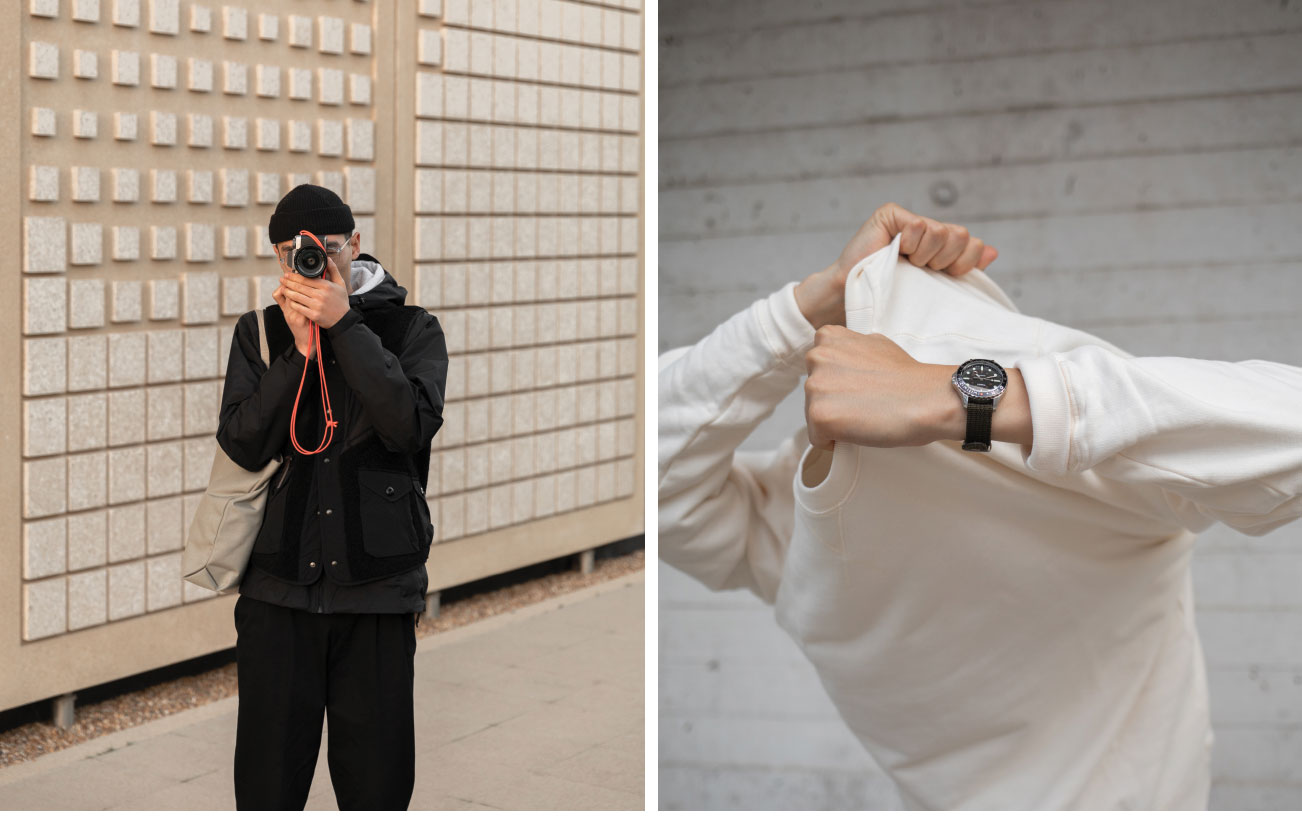 Make sure you follow Anthony, and keep up with his incredible photography, on Instagram, @AnthonyyLee_.
Want more in the 'Who We're Following' series? The read what happened when we caught up with one of our favourite content creators, @mat_buckets.