Words by Alek Rose
With a heap of creative projects under his belt, freelance writer and content creator Matthew Spade (@mat_buckets) still finds the time to renovate his 1930s semi in Blackpool – a pleasure for his Instagram following. Characterised by crisp photography covering travel, fashion, and interior design, his Instagram is a continuation of a 10 year stint of blogging his design experiences. Keep reading to find out about Mat's relationship with Stone Cold Steve Austin, renovating houses, and which city you should visit in 2020.
Can you introduce yourself?
Aye of course, well I'm Mat, I live about an hour north west of Manchester, in a 1930s semi-detached house in Blackpool with my wife Hollie. My background is in creative stuff, men's fashion, e-commerce and a bit of influencer marketing. I was pretty rubbish at school and didn't do much interesting stuff at college, I reckon I was best at finding out what I wasn't good at, because I tried everything. I lasted one day in pottery class… I ended up doing fashion design and realising that I wasn't that good at the clothing design side but I loved everything else that came with fashion. I found a course that covered pretty much everything else, so I kind of blagged myself on to the BA (Hons) Fashion Promotion at UCLan (University of Central Lancashire). 
I learnt a lot about myself at uni, made some ace connections in the industry, tried internships, fell in love with print magazine and graphic design and generally had a good time. After that I worked in PR and fashion events in Manchester, then on to e-commerce roles in menswear. I went full time freelance about three years ago now, and have done my own thing ever since. That was quite a rant, I like stuff away from fashion too, pro-wrestling and craft beer are my thing.
What do you do?
Hard to be snappy and sum this one up but my job role is probably best described as a freelance content creator, consulate, blogger and travel-obsessed geezer in the fashion, design and lifestyle industry.
I've been writing a blog for about 10 years, it's called Buckets and Spades — it started off as a means to store images and polish up some writing skills, and it's progressed into a part of what I now call my full time job.
You hear "content creator" a lot these days, but really it's just what I've been doing for years. I'll research the heck out of a place, plan a trip and document the whole thing across my social channels and blog but I'll do this in my own way: share stories about the people I'm meeting along the way and generally sharing a side to places that you may not normally see. People seem to respond amazingly to the way I do things, maybe it's the tone or the style of photos or videos I take, I don't know, but I try to keep things relatable and light.
Who was your childhood hero?
A couple of people stand out; my late grandad and Stone Cold Steve Austin. We've all got bald heads in common I guess…
I was brought up by a single mum, so my grandad took on the father role to the three kids. I only knew him for 15 years but he had a huge effect on the person I've turned into today. He taught me some very fundamental qualities in life, and without me really knowing at the time. The way he interacted with people, how open he was with emotions, his generosity, his positive outlook and his grace are some things I don't try to recreate but I have been told that a lot of his mannerisms have been passed down to me. Maybe not the grace, but you get the idea.
As for Steve Austin, he just summed up what every person had on their mind in the late 90s and early 00s - giving the finger to the man. Well, maybe I was a bit young for that at the time, but he was just a badass wasn't he? I think it's important to have a connection back to your childhood, for me it's people like Stone Cold that remind me of who I am and who I am not. I'm not afraid to share that.
When did you become interested in style and design?
A pretty young age, maybe 13. My sister was going on to do textiles for fashion at uni, so that had a big influence on me at the time. I'd just start trying out her clothes because she was a tomboy, so we'd end up sharing a few bits. I ended up with a job for a fashion retailer on the high street and it went on from there. It was a natural thing for me to get in to.
At what point did you start taking Instagram seriously?
Maybe two and a half years ago. People from brands, stores, restaurants and such started taking an interest organically, as I've gathered a decent following online due to the fact that I've been blogging for so long. I guess there just wasn't that many people doing it back then, and as a point of difference, it's from from a male perspective. It's been a fun journey and very rewarding, especially being able to meet people, collaborate with friends and ultimately push myself creatively. I just don't take myself too seriously, the work I produce just seems to fall into place. I am itching for something new though.
You're currently based in Lancashire, what's your favourite thing about living there?
I like being away from a big city. I think I appreciate visiting them in a different way. I wouldn't want to miss out on either the city or the calm of being away from the city. Also, the beach, which I've appreciated more and more as I've got older.
Renovating a house is a quick learning curve, what's the biggest lesson you've learnt so far?
You're telling me! The main lesson is that patience is everything. Most the time we haven't got the money to do everything we would like or to buy things we would love, it all comes with time. It's incredibly fun and rewarding doing as much as you can with your own hands — for full disclosure I have learnt all I know from my father-in-law, who has 10/10 dad-knowledge. I just listen and learn.
Where do you gain inspiration for your house?
Mostly Instagram, Pinterest, design magazines, visiting cafes, restaurants and bars. The latter being a big one for me, because if I can see it in person I can see the bigger picture more clearly. Hollie should take most of the credit though, we have very different ideas but she is the one with more logic. I'm just good at adding the topping.
Your personal style and the style of your house are similar, what values have you carried across from clothing to interior design?
Oh do you think? No one has every made that comparison before. Maybe it's the classic shapes with adding splashes of playful colour? You tell me! But, that's a great question, and I'd say the thing that resonates with them both would have to be quality of design and materials used. You have to ask yourself, especially when spending money, how long something will last, what function does it serve, is it versatile and why do I like it. I guess I ask myself these sorts of questions when I'm looking to buy a new jacket or sneakers too.
How did the mini city guides begin?
More of a reaction to requests really. When I visit a place I add it to my highlights tab on Instagram, with each town or city having it's own tab. I've only recently done this due to the amount of requests I've been getting for recommendations — it made sense to make a feature of it. People seem to enjoy the places I share and trust my judgement, which is very flattering. I've been creating city guide blog posts on my blog for years, so the mini-guides are just a reaction to how social media has progressed.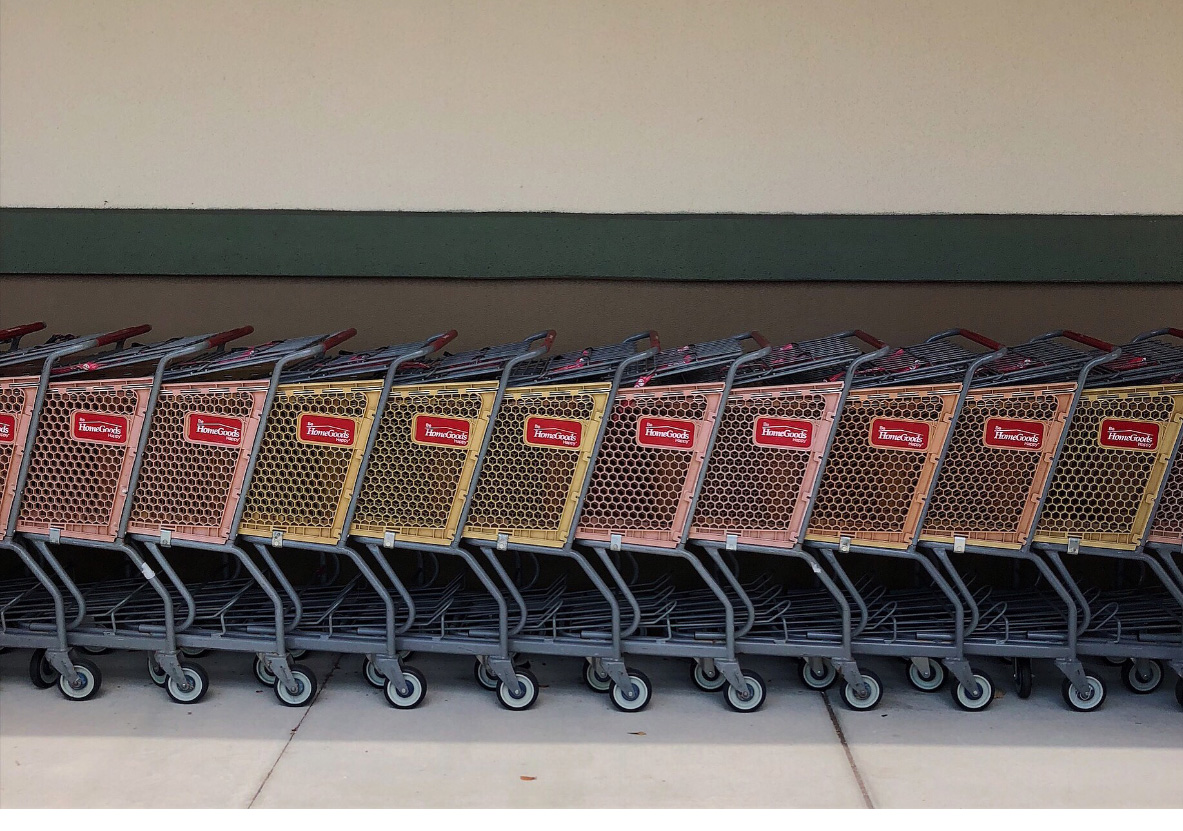 Which city should we visit next and why?
I ended last year with a few days in Oslo, it was incredible for many reasons. The people, the design, the stores, the food and drink. Man was it expensive, but is something expensive if you think it was worth it? I'd add Oslo onto your list. On my list: Montreal, Chicago, Barcelona and Bristol.
In your opinion, which country has the best interior design and architecture?
Blimey that's a tough one. I've spent the most time in America so I'd be inclined to side with them — it's so varied and vast, you can really find anything, especially in New York. I tend to like design with a bit more character than a very minimal look. That's not to say I don't enjoy very simple furniture for example, I do, but for me I enjoy to see it in a setting that says something about the space and how it's used, rather than having pieces for the sake of popularity.
Above all, if something has personality, unusual quirks or unexpected colour and materials, then I'm there!
Banner Image by Jordan Bunker, all other images Matthew Spade.
Make sure you follow Mat, and keep up with his house renovation, on Instagram – @mat_buckets. 
Looking for more creative inspiration? Check out our recent interview with Oliver Hooson where we talk about his entry into the world of fashion, maintaining creative motivation and backing yourself.