United Kingdom-based Harry Young, @Harry_Has, has been on our radar for quite a while now as the fashion and lifestyle blogger has been making waves across Instagram for his minimalist style and expert curation of products. So we decided it was about time to reach out and discover more about Harry's distinguishable aesthetic and what brands we should be checking out this summer. Read it all and more in the latest edition of 'Who We're Following' below.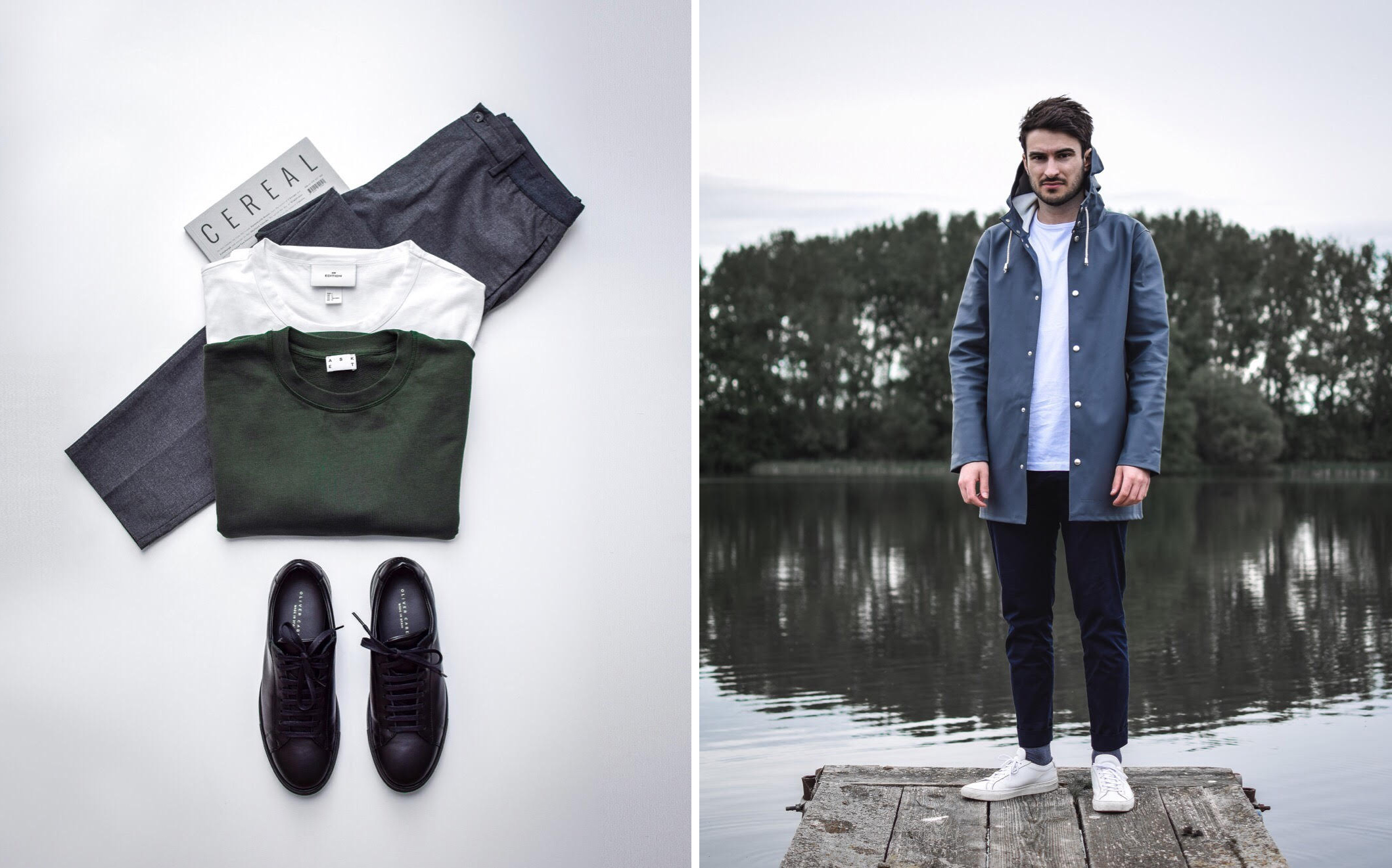 How Has Your Personal Style Evolved Since You Started Instagramming?
I used to wear a lot more high-street brands and a mixture of skate wear and street wear. I don't think I even owned a pair of decent trousers before Instagram and always wore jeans. These days I pretty much only wear trousers. My style has become a lot more minimal and is definitely influenced by the Scandinavian style. I believe I dress more maturely than I used to and for the first time in my life my parents compliment my clothing! When I was growing up they would often say things like 'pull your trousers up' or 'that's too small.' Luckily, they are both stylish so it's taken as a compliment.
Has Instagram Changed How You Get Dressed In The Morning?
I think I have always been quite good at putting outfits together but I definitely pay a lot more attention to colour combinations these days. One huge difference is that before Instagram, I never used to wear accessories whereas now I am really into them. I think a nice watch or cuff can really make an outfit pop, especially in summer when a t-shirt and trousers can look quite basic.
What One Item In Your Wardrobe Do You Wear More Than Anything Else?
My Common Projects Original Achilles Low as you can wear them with anything. They are also my favourite sneakers.
What's Your Go-To Outfit When You're Tight On Time Or Low On Inspiration?
For the colder weather I normally choose my black 'Made in Paris' sweat by Maison Kitsune, a pair of black trousers and white Common Projects. For the warmer weather, you can't go wrong with a white t-shirt, trousers and white Common Projects.
What's The Eternal Style Tip You Always Share With People?
It is definitely not a new one but it's great advice - you get what you pay for. Invest in good quality clothing and it will serve you for a long time. Buy cheap, buy twice.
What Was The Brand/Piece Of Clothing That Made You Fall In Love With Menswear?
Skateboarding introduced me into fashion and got me into brands. I remember I got a Toy Machine hoodie when I was about 11 years old and I would not take it off. It had a picture of Turtle Boy on the front and I wore it until it had to be thrown away because it was full of holes. That was a sad day.
My Favourite Brands At The Moment Are…
AMI, A.P.C, Asket and Maison Kitsune
I Think Menswear Should Be… 
Effortless, personal and enjoyable
The One Item I Wear More Than Any Other Is...
What Brands Do You Think The OPUMO Audience Should Look Out For?
Holzweiler
Asket
Three Of Your Favourite Instagram Accounts:
I have made a lot of friends on the platform who have amazing pages and I would love to give them all a shout-out but sadly I can't. As it changes so often, I am going to go for some that are inspiring me right now and that are a bit different to what I am doing.
@kevinelezaj - I love his photography and style of editing and his feed is really varied. Although he is heavily fashion based, he has done an amazing job expanding his work to other areas.
@thismintymoment – If I could have any sort of backdrop for my OOTD shots, I would have Minty's. The places he goes and shots he takes are stunning.
@sheidlina - I only discovered her recently and her stuff is pretty scary! I have been playing around a lot more in Photoshop recently and her profile inspires me to try new things.
Follow Harry on Instagram, @Harry_Has, and check out more of his work on his website.
Want to see more in the series? Check out our exclusive interview with one of our favourite automotive minds, @CapturingTheMachine.