There's a whole load of people who help drive the design world day-in-day-out without designing a thing themselves. They are, of course, those who champion the greatest pieces of design in some of the best magazines and blogs in the world. It's something that has been driven quite extensively by Shaun Donnelly, @Shaunyness, for quite some time, as he's the creative mind and Editor of Manimalist as well as being the Content Editor at the Utility Design, too. Which, we believe to be two of the most interesting sources of design inspiration that you're likely to find.
That's pretty much why we wanted to pick Shaun's brains on how he does it all, what pieces of design we should all look out for and, most importantly, what places we should all visit next time we find ourselves in Liverpool. Discover all that and more in the latest edition of 'Who We're Following' below and don't forget to catch up with last week's episode with Scandinavian interior designer, Elin Odnegard, too.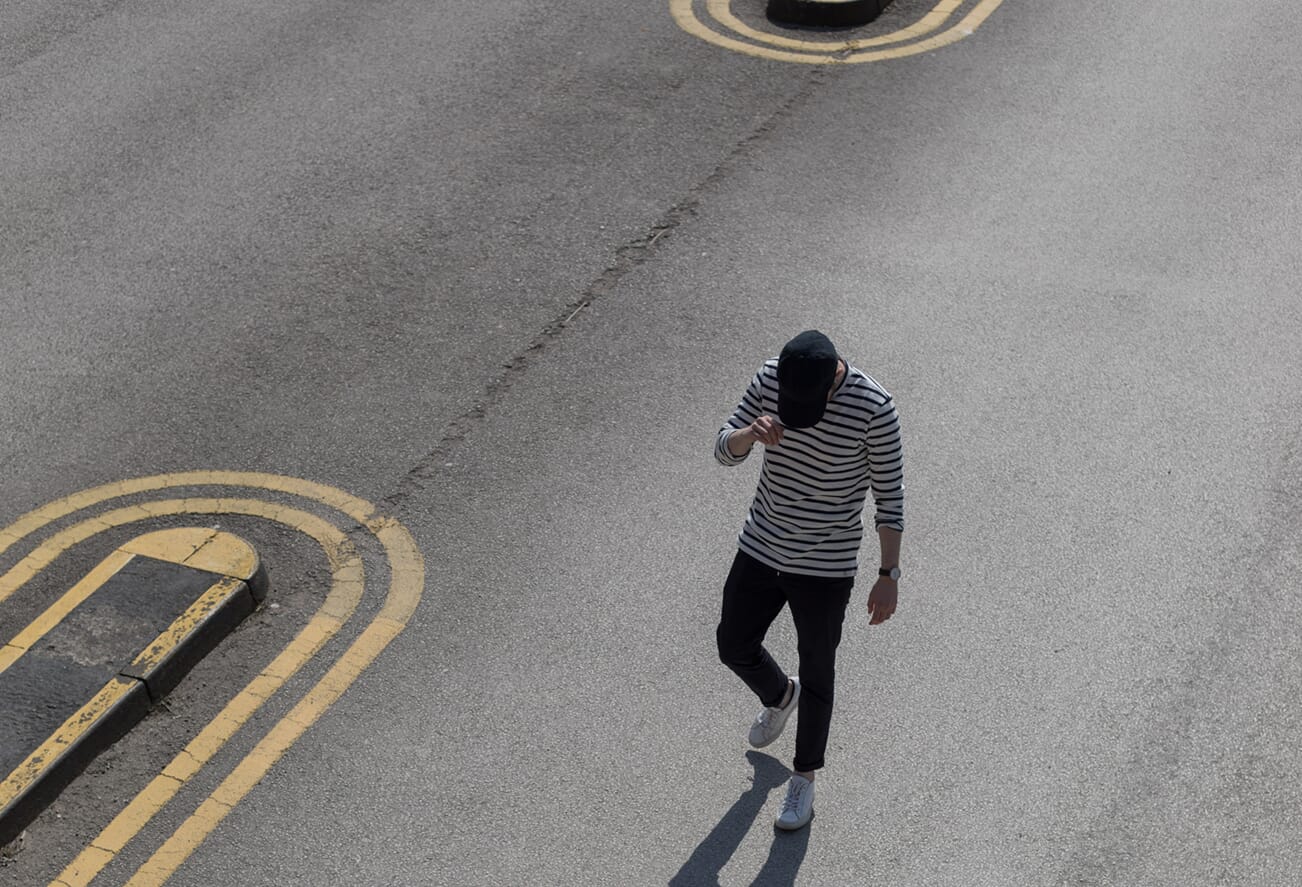 What was the first item that made you fall in love with design?
I've always been interested in well-designed, functional products but it may be the timelessness of a design that amazes me the most. I remember finding out that the Barcelona Chair was designed in 1929! If you'd told me at the time that it was a brand new design, I'd have believed you.
What was the catalyst for you stepping into the design world with Manimalist?
I had been writing a lot of interior design related content for my day job and enjoying the process. It was probably once I started following the likes of Matthew Spade, aka @Mat_Buckets,  and Oliver Hooson, aka @Olvh, that I got inspired to write about other areas of design I was interested in, and do so on my own platform.
What is the item in your home you could not live without?
Coffee is my main vice and having a way of brewing it at home is important. I picked up a 3-Cup Chemex last year and it's been keeping me fueled ever since. I'm sure I could live without it, but I'd rather not.
What is the most important room in the house?
I think a lot of people tend to overlook the importance of a well-designed, functional rest space. The bedroom may not be the first place your guests see when they come to visit but it plays such an important role in terms of health & wellbeing in your daily life.
The one dream item that I could have in my home is...
The Knoll Barcelona Chair, without a doubt.
The last design space that took my breath away was...
The Frama apartment in Copenhagen comes to mind. I'm a big fan of how they've utilised neutral tones and raw materials. A few of my favourite interior bloggers featured it recently and I've been dying to check it out for myself.
The designers you should be looking out for are...
I'm always looking to see what Dan Marc is up to next. He works with local makers and contractors which I think is important and his Epoch table collection is great. He's a stand-up guy too which never hurts.
You document all the best things in men's style on Instagram, but how has your personal style evolved since you started photography & posting outfits through socials?
I'm not sure if it's down to the fact that I'm sharing my outfits online or just a natural evolution of style as you age but I'd probably say that I'm experimenting with slightly less tailored fits these days. What has definitely changed is my appreciation of where a product comes from, how it's made and what it's made from.
What one item in your wardrobe do you wear more than anything else?
Probably my 24 Trousers from L'Estrange London. They're super comfortable and versatile enough to wear both in the office and for drinks after work. You'll usually find me pairing them with a clean pair of Common Projects Achilles Low Sneakers and a plain white tee.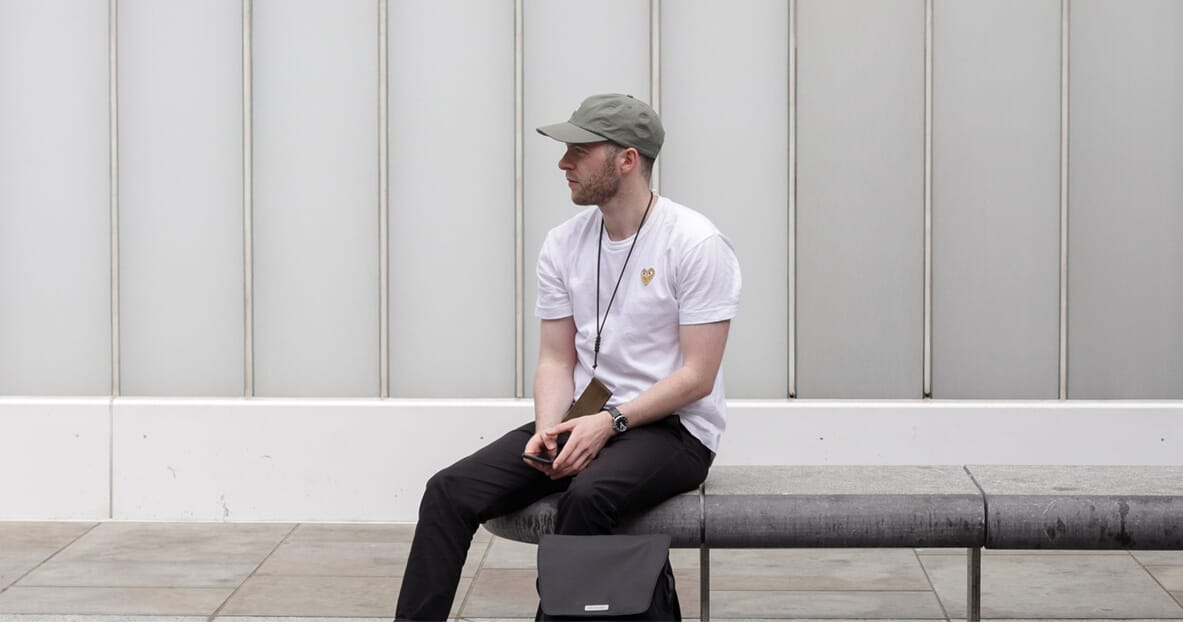 What's the eternal style tip you always share with people?
Wear what you like, just make sure it fits.
My favourite brands at the moment are...
My shopping baskets are currently filled with pieces from: Campbell Cole, Asket, Norse Projects, Our Legacy, New Balance, Common Projects, Menu & A Day's March to name just a few.
I think menswear should be...
Functional.
You're based in Liverpool, so let's learn a little more about the best spots in your city:
Best Place For Brunch?
Brunch is my favourite meal so thankfully Liverpool offers up a few great choices. I'm enjoying Belzan at the moment.
Best Place To Go For A Bike Ride?
Sefton Park and the surrounding area.
Best Place To Grab A Coffee?
Cow & Co for my flat white fix and Mother Espresso for their pour over.
Best Place To Gain Inspiration?
It's 10 years since Liverpool was crowned European Capital of Culture. To mark the occasion there are tons of events going on throughout the year. Inspiration is never far away.
Best Place To Get A Picture For The Gram?
Liverpool Museum. There is a staircase that has been hit by many an Instagrammer, myself included.
Best Place To Go Shopping?
Menswear stores aren't something we're all that blessed with in Liverpool. Thankfully Weavers Door & Outsiders Store pick up the slack.
Best Place For A Drink?
The Merchant. Furnivel Wells. The Botanical Garden.
Want to see more in the 'Who We're Following' series? Check out our exclusive interview with another one of our favourite menswear influencers, @Mr.Fits.