Nowadays you hear a lot of people merging two different ideologies together. Taking one aspect of modern design and melding it with the next and coming up with an entirely new concept. They all have varying degrees of success; some fade into insignificance and others become fully fledged design movements in their own right. When it comes to London-based architectural designer Zean Macfarlane who blends art and architecture in work that spans illustration and education, it's definitely the case of the latter.
Macfarlane's work is not only enchanting in the way it looks but like all great architecture the real beauty is in the way it is put together. His visualisations act as a link that ties the concept and the construction of architecture closer together. But it gets better.
Macfarlane was disillusioned by the lack of resources available during his own academic pursuit, so he decided to extend his illustrative practice beyond the drawings that you see to create tutorial eBooks. eBooks that touch on the topics as wide ranging as photoshop rendering, drawing light and show and architectural practices that you won't learn anywhere else.
The entire grid of influences acts as a digital art board, where his rich and playful compositions regularly entertain, inspire and educate his loyal legion of sixty-thousand-odd followers. Naturally, we wanted to know more. So, we spoke to Macfarlane about his multifaceted approach to work and how positive thinking can transform your fortunes.
Who was your hero growing up?
It's always a slightly geeky answer, but I always loved the Marvel character Blade. In the real world I had three older brothers, all of which I looked up to, but Blade is always up there.
What was your first job?
The first design practice I worked for was David Collins Studio. I learnt a lot from my time there although my employment was quite brief. I also had the pleasure of doing some work directly with David before he passed. A tough but highly knowledgeable part of my career.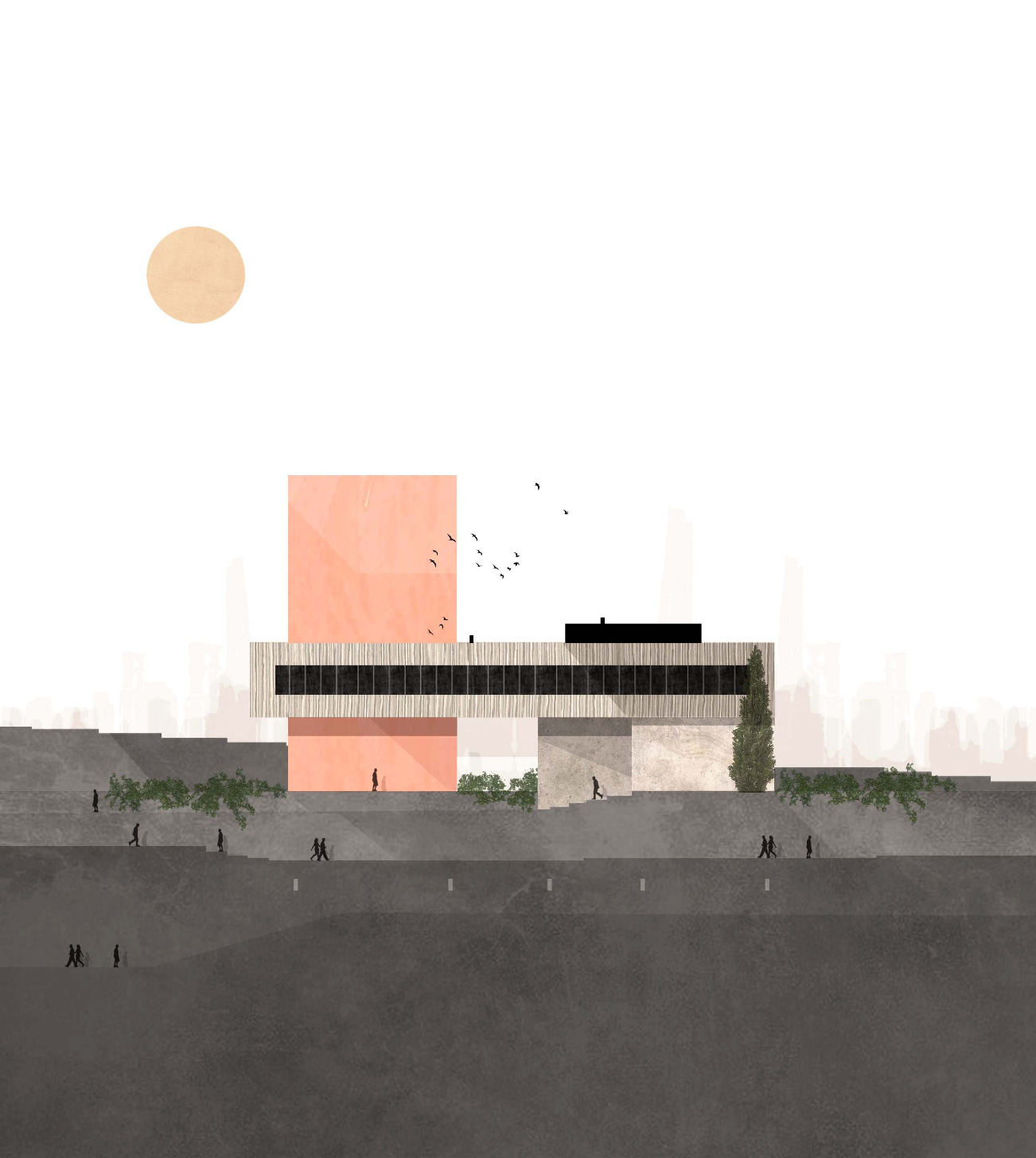 What are your earliest memories of architecture? In the respect of being aware of design and analysing how it works, looks etc.
I was always interested in people's opinion and perspective of architecture. For example, someone who sees something historic but based on the fact that its old or decorative, one might see it as more valuable. This always made me wonder, I personally think beautiful design is just beautiful design.
What was the first building that you focused on in your first ever piece?
To be honest I don't focus on other buildings to create my illustrations. I already have the design in my head. My focus comes more from what haven't I explored in architecture yet, and how could that be used to inspire others.
What was the catalyst for you stepping into the world of art and architecture?
My mum was a teacher in the academic subjects and my father was a commercial artist. I always thought architecture married the academic with the creative quite nicely. It's been a natural fit for me.
As an architectural designer, can you explain a little about what your job entails?
In short, I do the same as an architect, just without carrying the title. From planning drawings, building regulations and contract administration. I do actually hold a master's in architecture but haven't got around to getting the final tick yet.
How does your creative process for illustrative designs come together? Is it all done with graphics or do you begin by sketching?
A bit of both. I sometimes also use AutoCAD to base my illustrations on especially if it's drawn to scale, and sometimes I use 3D software. If you ever come across some of my earlier work, I was testing all kinds of mediums including ink, collage, and paint. Some of which, still make their way into my work, although a little more discretely these days.
It's been said that whilst the world has changed in recent times, architectural education has not. Is this something that informed your decision to create eBooks for architecture and design students? To give them an alternative viewpoint to learn from...
Absolutely. The eBooks are a small part of a bigger idea to simplify and support the architectural education system. It's by no means saying that the current one is bad, I work as a part time lecturer at Coventry University for example. In my opinion a university that is doing well to cater to architecture of today. It's just about trying to push it forward a little.
What can we expect to gain from the eBooks for architecture?
100 architecture tips for students is the tap on the shoulder for students. Most likely 100 tips you already know but don't have your tutor telling you every day. In my opinion it's those simple tips that will get you far at university and beyond.
There's also eBooks catered not only to the students but to professionals who want to learn my rendering process and implement the ideas into their own work. All the eBooks I have created took sweat and blood to make so I wear them quite proudly.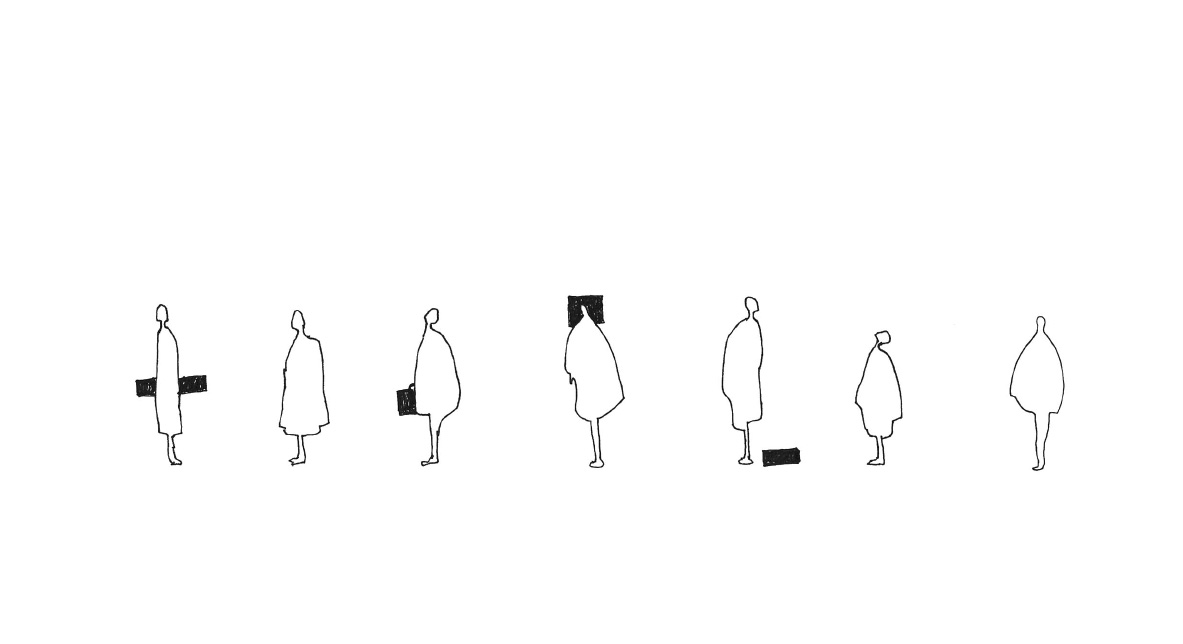 Your design aesthetic is incredibly captivating; its noticeably modern and minimalist. But do you have any superstitions, beliefs of self-imposed rules that you live by when it comes to creating your work?
That's always a good question. I wouldn't call them superstitions but maybe truths. I'd consider myself quite spiritual so I'm a believer of positive thinking and generally giving to the world. My Instagram for example started by cataloguing ideas for myself and my clients but then grew into something that inspires. If you're inspiring people in a positive way, that's always a nice place to be in.
Is your style a response to the rise in some arguably superfluous architecture that we're surrounded by in the current day?
I don't really see my pieces as a response, but more of a perspective.
What do you know now that you wish you knew when you were 21?
It's not a race.
Make sure to follow Zean on Instagram and if you're after another instalment in the series, be sure to check out our interview with Christina Forsberg, the creative mind behind Scandinavialist – who shares all the stories and best-kept secrets of modern Scandinavian design.