Checked Shirts and variations thereof – be it flannel, tartan or plaid – have been part of the male wardrobe for centuries. And there are two simple reasons to why check has endured in menswear for so long; it looks so good and it can be worn so easily.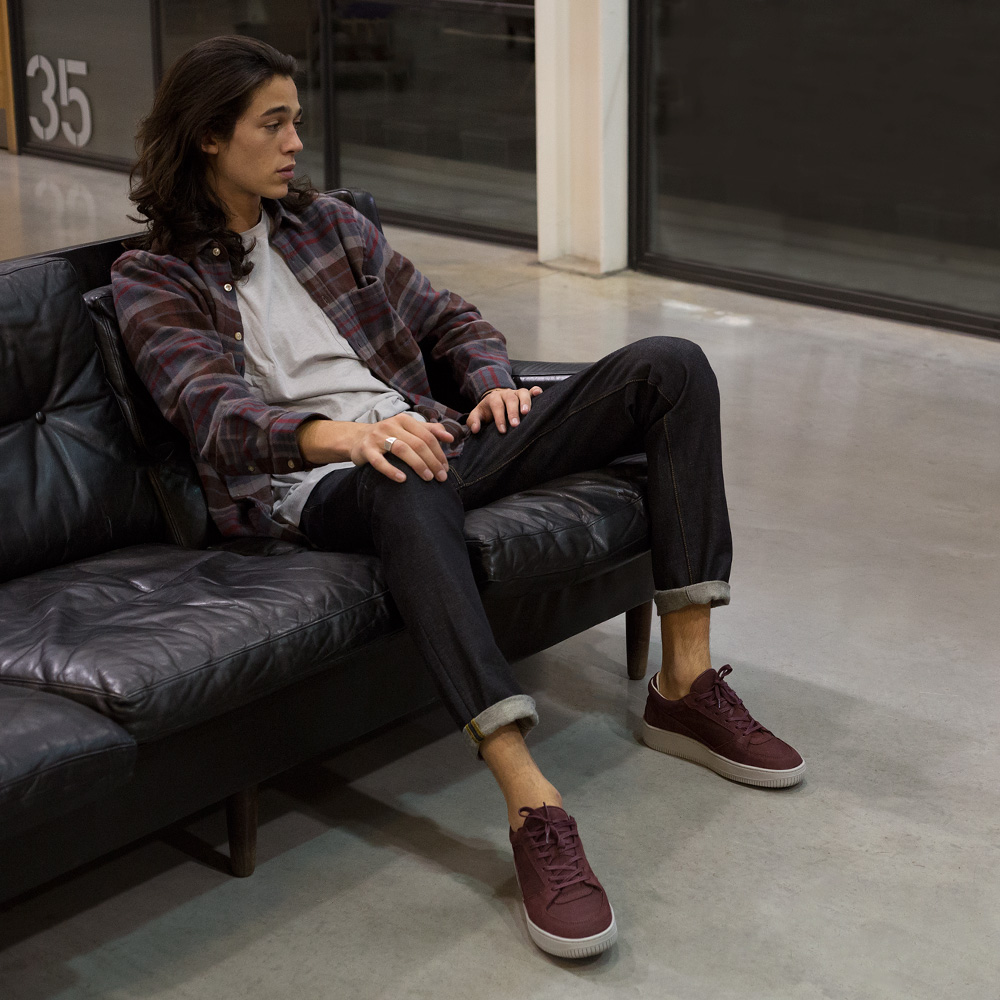 We're currently seeing an array of checked shirts arriving at OPUMO – which we understand isn't the most enthralling sentence you're going to read -  but with thanks to the latest drop from Portuguese Flannel, the selection of new checked shirts is more interesting than the norm. Yet, they still hold dear the requisite qualities of any luxury flannel shirt; utilitarian details, premium fabrics and classic fits. They are the kind of shirts that look great during the day and into the night; as a simple button-up or as a final layer of outerwear. To illustrate our point, we have selected the Prego Shirt from Portuguese Flannel as this week's top pick in the OPUMO store.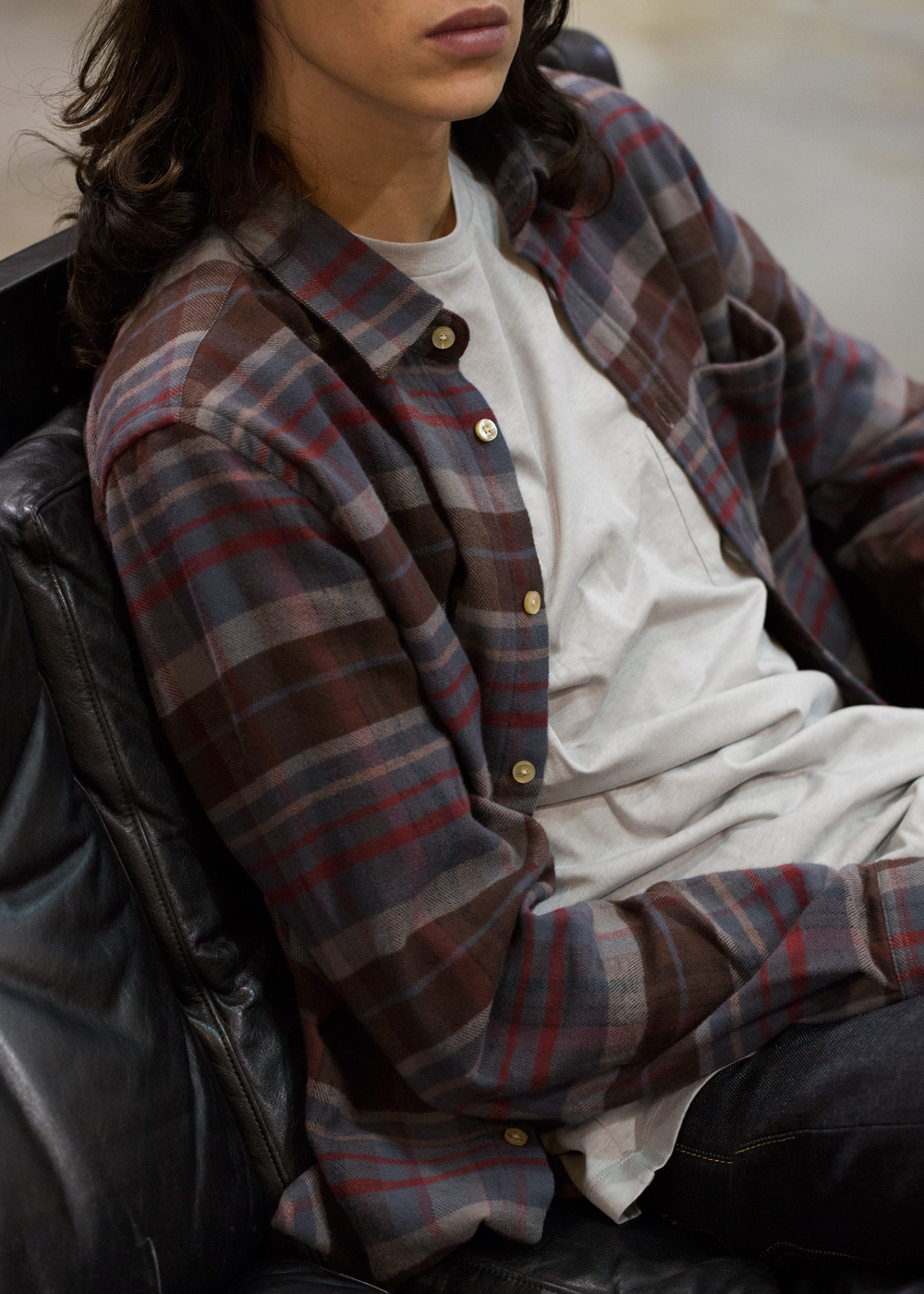 Portuguese Flannel is a brand that has been built on an idea; that if you get the basics right and improve them with unique fabrics, then everything else will follow. Which is evident in the Prego, as it turns the well-loved large checked shirt into something that's more comfortable, classic and simple to sling on in a morning routine.
The luxury wool-cotton blend ensures the shirt can be worn as a final layering piece as we head deeper into winter, be it over a sweatshirt or a thin t-shirt like the featured grey tee. The Prego's autumnal colour palette of the red and burgundy plaid contrasts expertly against the grey body and it gives a feeling of retreating into old ground with the traditional plaid and minimal design.
Although, the Prego is rendered in warm cotton flannel, it's slightly slim fitting which means it is best worn over a loose tee and matched to a pair of hardwearing Selvage Denim Jeans. Our choice of the Hawksmill Slim Tapered Jeans, constructed from 14oz raw organic denim, will sit nicely with anything in your wardrobe but they also make for the perfect complement to the checked shirt courtesy of its rugged, functional appeal.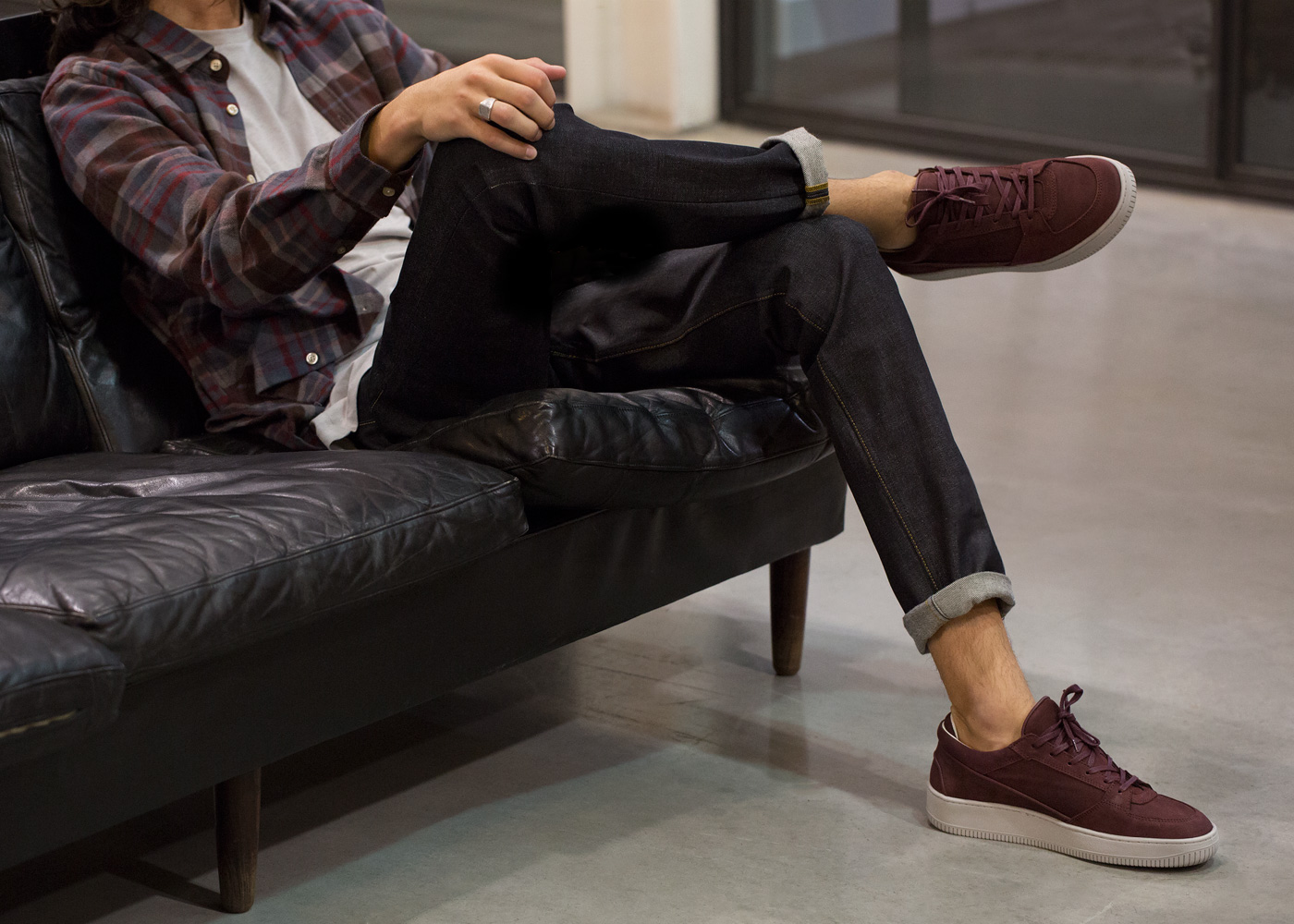 The triumvirate of colours featured in the Prego Shirt can be matched to any premium sneaker, but the featured Porto colourway of the ETQ Amsterdam Low Top 3 serves to both break up and draw out the different shades in the outfit – and note the tactile combination of textures from the wool-blend shirt to the smooth nubuck uppers of the Low Top 3.
Shop the entire look at OPUMO and for more style inspiration, check out 'Edit #45 – This Season's Go-To Layering Pieces FT. Universal Works.'
Be sure to check out our ultimate guide to men's shirts for everything you need to know.