When architects are given a small, slim property of land in a suburban landscape that is neighboured tightly with buildings that have been constructed centuries ago, it is easy to conform or to introduce a more subtle approach to the design. Not, Yonder, the innovative architectural studio from Stuttgart, though.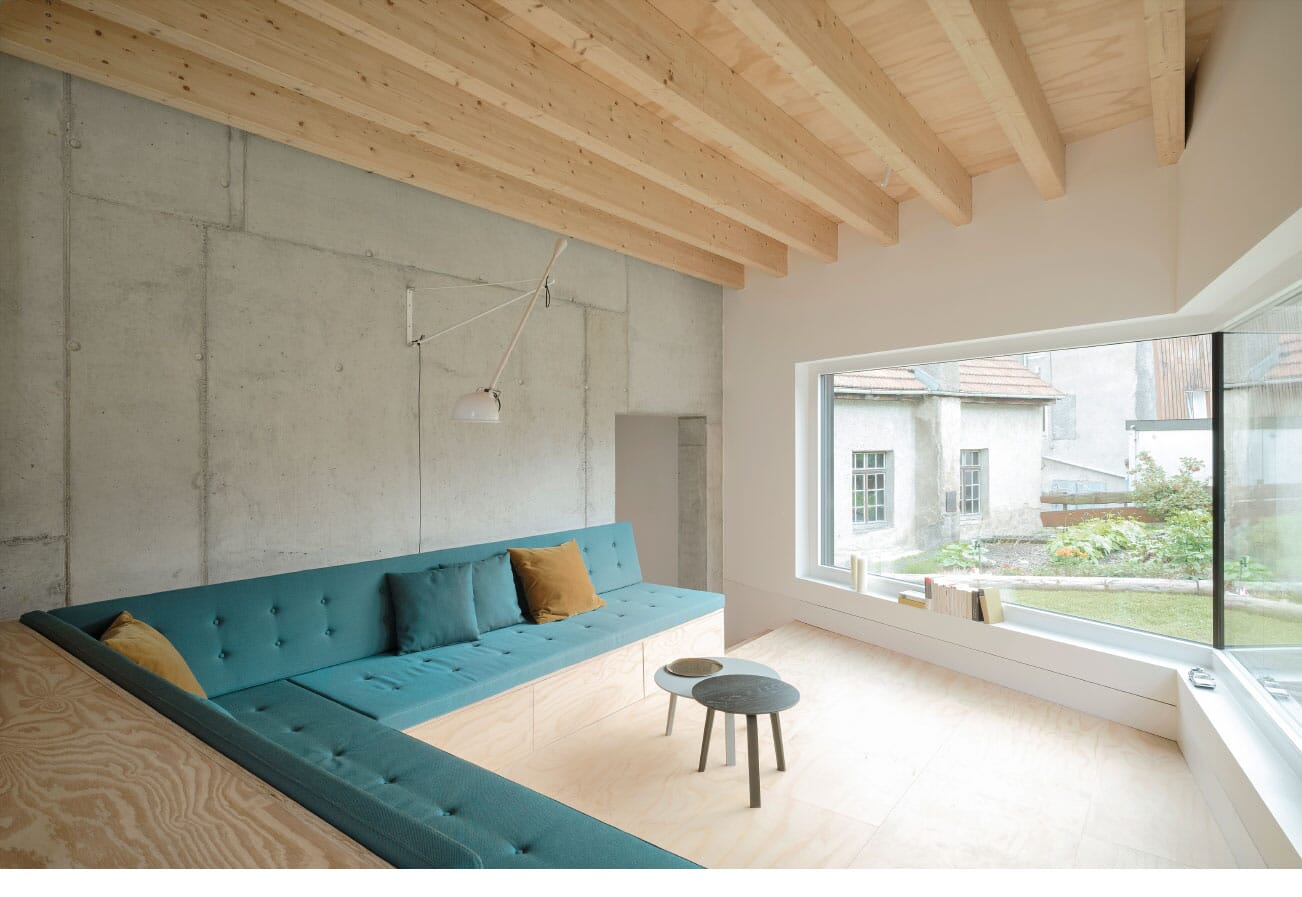 'Haus D' occupies a small site at the centre of a scenic suburb in the city of Tuttlingen. At first glance, the property does not seem suitable for a new construction at all. But, that's how special Haus D is – it stands proudly in its place.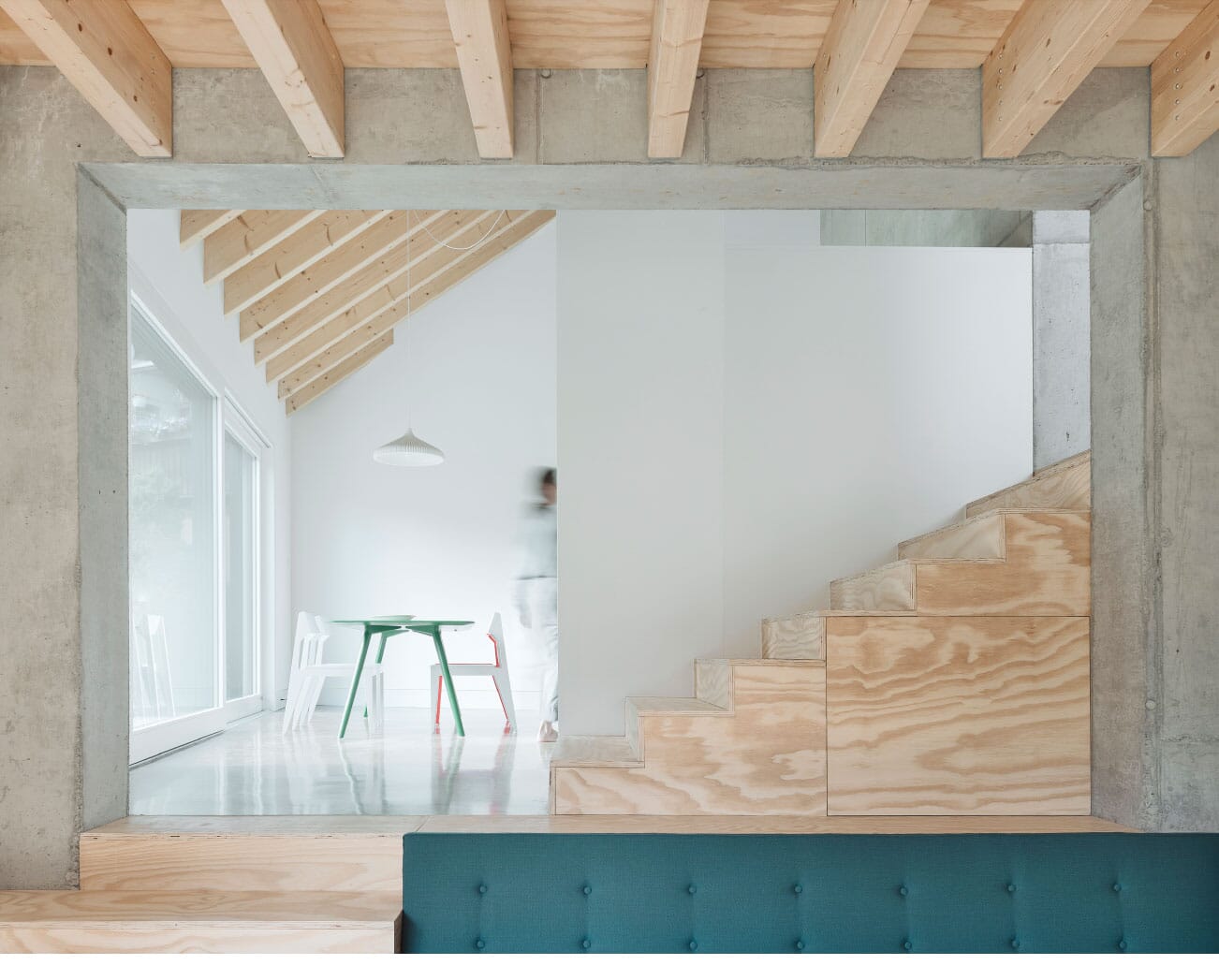 To begin, the structure had been adjusted to the position of the sun and its shape determined by adjacent structures and the distances in between them. From east to west, the ground level of Haus D differs by three metres. This topographical condition inspired by the home's conceptual design. On its east side, Haus D features two interior stories, a front yard and a private driveway. While, on the west side, there is a one-story building and a secluded garden space.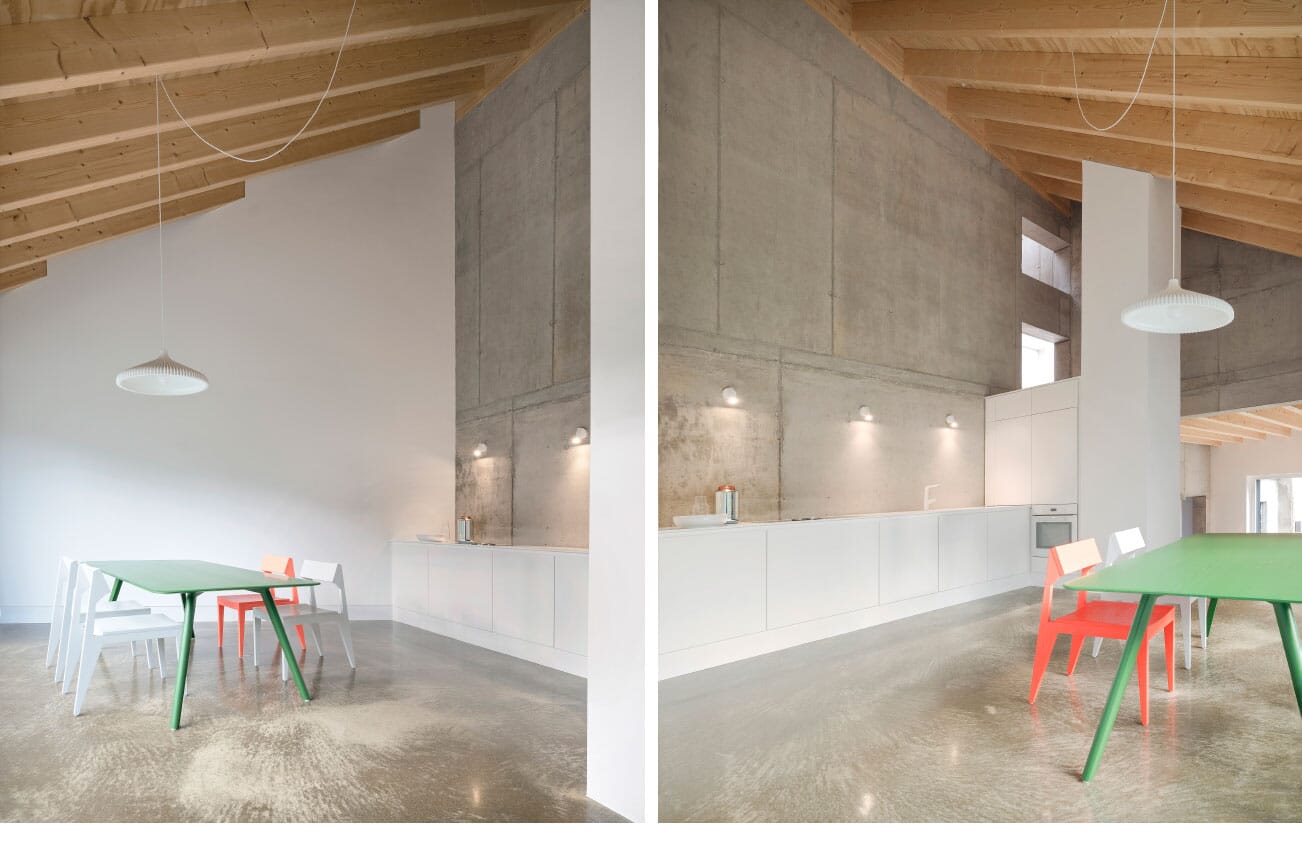 Inside, the interior has its own clever solution to the site's conditions. Two upright concrete slabs, arranged in the form of a cross, divide the living areas into four segments. The rooms spiral around this structure to provide a literal round trip through the house. You move from the concrete platform in the entrance area to the living room, then the dining room and then on to the master bedroom on the second floor before finally arriving to the roof terrace that provides spectacular views over the city.
Take the tour of the property in the image gallery above and be sure to check out the Yonder website for more incredible modern architecture.
Photography by Brigida Gonzalez.