The weather will, unfortunately, begin to deteriorate over the coming weeks and it follows that with the deterioration in weather, we'll start spending more time in our beds. The cold and dark evenings make even the most normal of bedrooms look appealing, so when your bedroom boasts fresh new sheets, plump pillows and a warm glow from a new bedside lamp it's almost irresistible. There's a range of options when it comes to bedside lamps, so we've collated our top picks from across the board: floor lamps, desk lamps, wall lights, pendants and portable lights.
Bedside lamps for the floor
Designed in 1952, Birdy is a series of modernist table, wall and floor lamps that was sold by the Norwegian electricity company Sønnico. The wildly popular design was relaunched in 2013 by Northern, ensuring that the original shape and functionality of the lamp were still present. This timeless design is a simple, effective and extremely stylish solution to bedside lighting.
Fritz Hansen's Black Kaiser Idyll Floor Lamp shows that sometimes simplicity is the best way to make an impact. The floor lamp, constructed of 3 major components boasts a bold shape that will stand out in any room. Thanks to the slight angle of the stem, we think this is the perfect minimal beside lamp.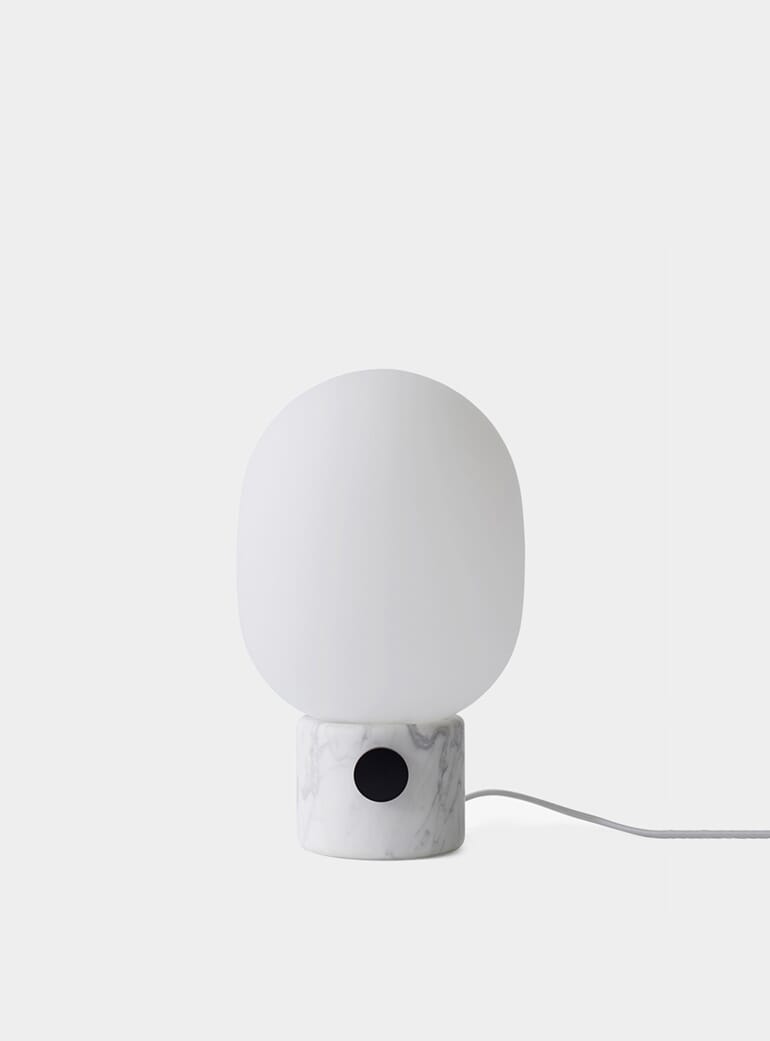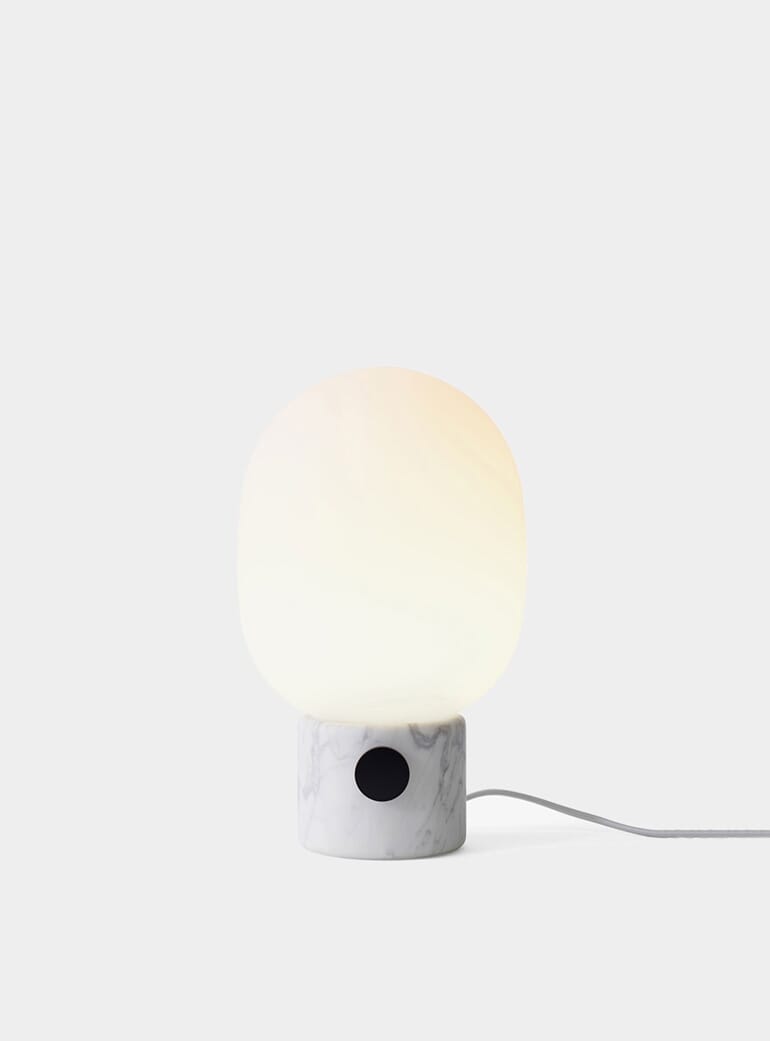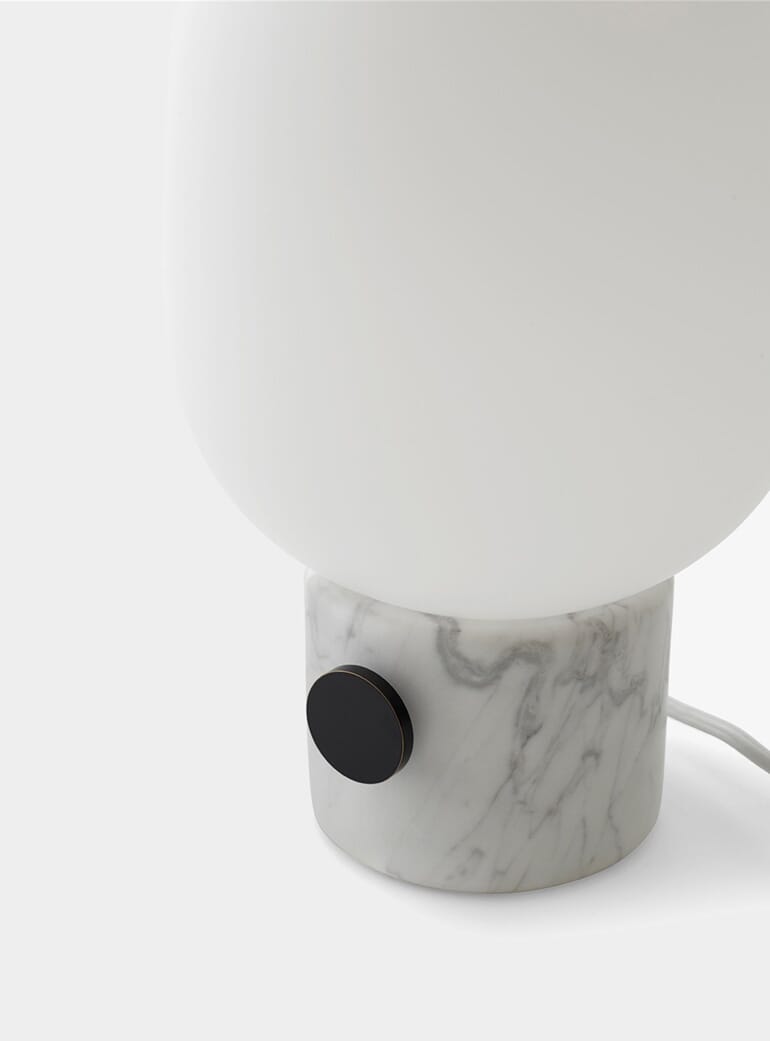 Marble JWDA Table Lamp
Bedside lamps for tables
Inspired by traditional oil lamps, Menu's JWDA lamp features organic shapes that blend contrasting elements: raw and delicate components stand side by side harmoniously. The marble base leads to a frosted lamp which emits an even, diffused glow that can be altered using the dimmer to the base.
Normann Copenhagen's Shelter Table Lamp seems to be sent from the future. Minimal in design, the flowing shapes form an effective table lamp that offers a pleasant glow. The lamp shade's white inner surface spreads and reflects the light of the bulb while the curved shade ensures that no direct light is visible.
+
Jet Black Original 1227 Mini Wall Light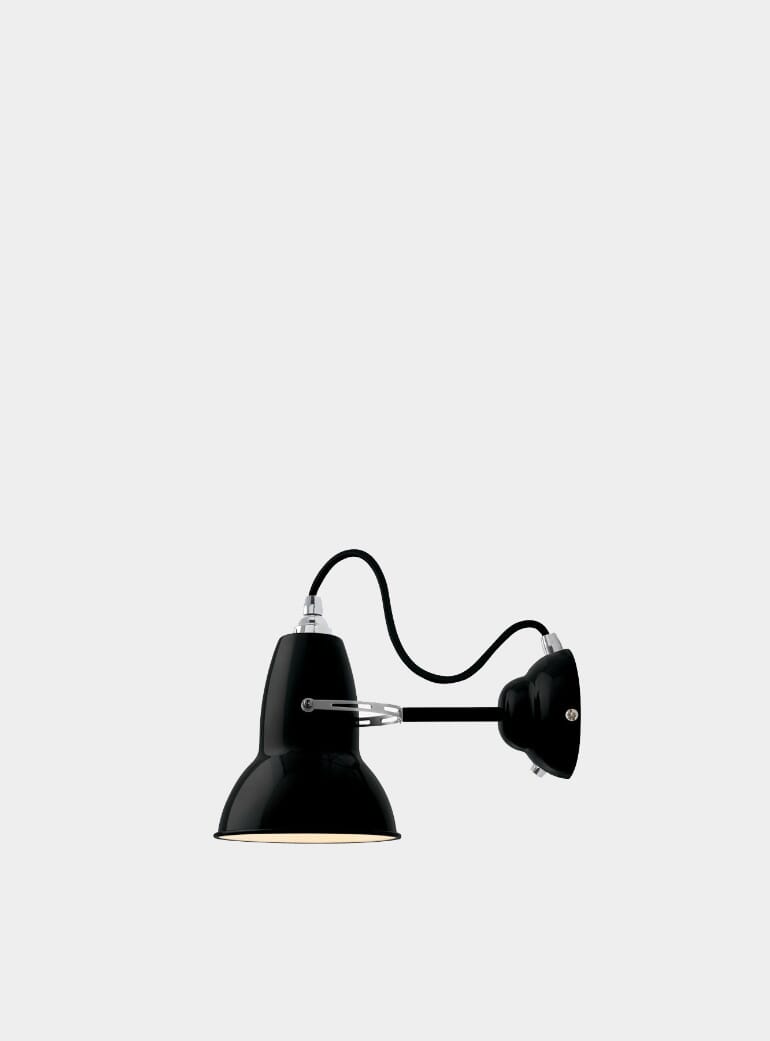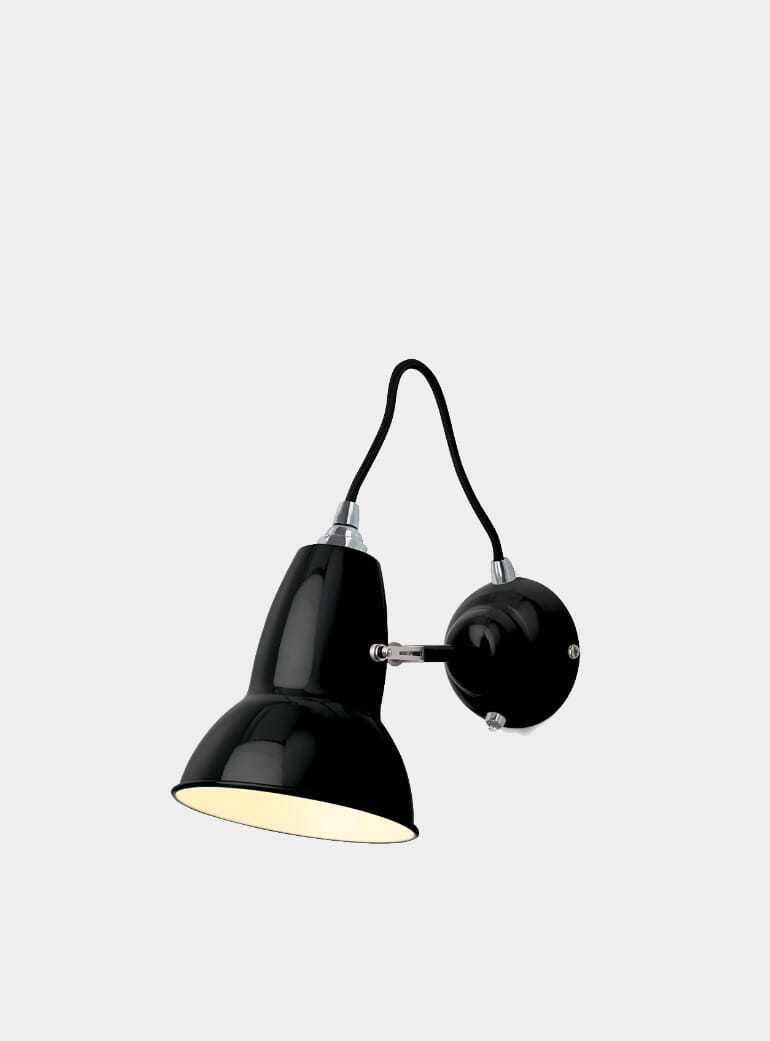 Jet Black Original 1227 Mini Wall Light
Bedside wall lights
Related to the floor lamp we picked earlier, this iteration of Birdy is made to perch on your wall. Featuring the same minimal form with strong lines, one Birdy to each side of your bed will provide ample relaxing light as well as another stylish feature to the room.
As the iconic lighting company itself puts it: "Diminutive but not diminished". This small wall lamp is a versatile and classic addition to any bedroom wall. Featuring Anglepoise's signature 'everything on show' design ideal, it's an ode to simplicity as well as appreciating every part of a design.
Bedside pendant lights
FLOS is a studio functioning at the top of its game, the Cone String Pendant Light is concrete proof. Featuring a kevlar-reinforced coaxial cable as a starting point, the aluminium body of the lamp shade is coated with clear soft-touch varnish for an immaculate finish. Again showing that a simple design usually makes the final product ever more interesting, FLOS' Cone String Pendant makes a quiet statement.
Portable bedside lamps
The most versatile of today's selections, Menu's White Carrie LED Lamp is small enough to be easily carried by its metal handle. Inspired by archaic Danish lamps, Menu put a modern spin on the lamp with a frosted spherical lamp and an immaculate white stand and handle. Add a touch of Hygge to your home this season.