Price: £36,995 | Year: 1983 | Engine: 3.5-litre straight-six, 245 bhp
Tuning firm Alpina has long applied its magic touch to BMW models, and this Alpina E28 B9 is one of our favourites. A modified version of the German marque's E28 5-series of the 1980s, it adds a whole heap of upgrades, both visually and under the bonnet.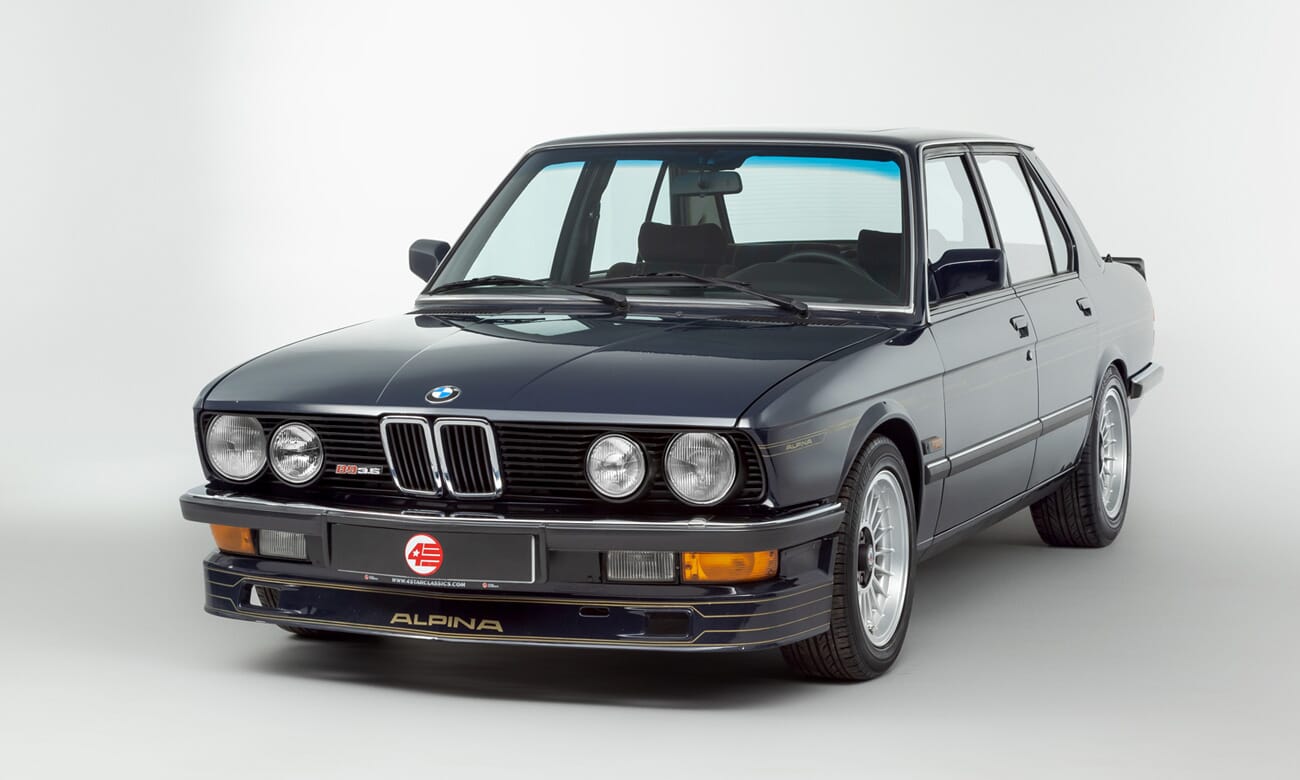 While nothing can touch the magic of the classic 'M' badge featured on BMW's performance models, an 'Alpina' insignia comes close. The Alpina E28 B9 was first introduced in 1981, some three years prior to BMW's own M5 version, so if you wanted a performance saloon from the marque in the early '80s, this was the only option at first. 
The car featured an uprated 3.5-litre M30 engine, with a reprogrammed ECU, high-compression pistons and a modified cylinder head. These additions were good for 240bhp, an impressive number at the time and a significant increase over the standard model. 
---

---
Elsewhere on the car you'll find the signature front and rear spoilers and gold trim Alpina decals, which make no effort to hide the work that's gone into the original build. With a 0-60mph time of 6.7 seconds it won't be one of the fastest cars on the road today, but it's definitely one of the coolest.  
For more information, visit 4 Star Classics. 
---
---