AVI-8 is the ultimate watch brand for aviation-obsessives, responsible for creating watches inspired by iconic aircrafts and the airmen who dedicated themselves to man's progress in the sky.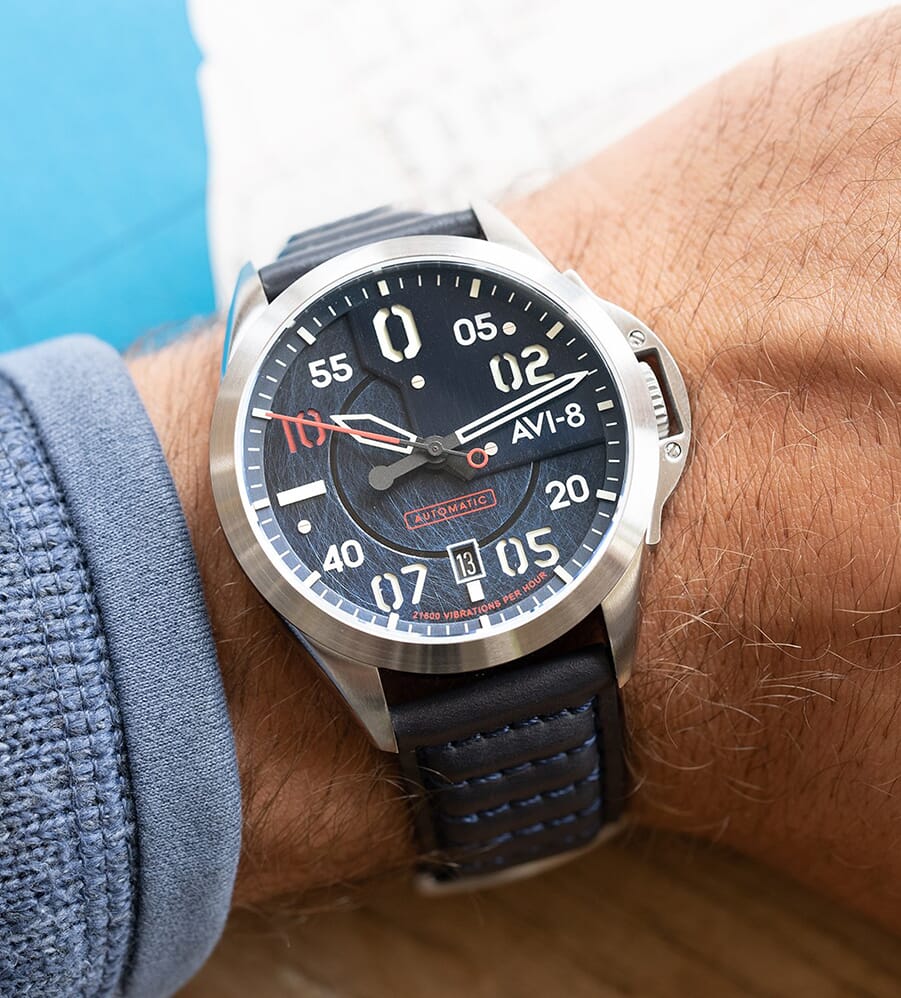 Its latest automatic watch model pays tribute to one of the most renowned aircrafts of all time – the P-51 Mustang – and its biggest advocate, Tommy Hitchcock Jr., an all-American hero and Lafayette Escadrille member who directly influenced the development of the P-51 Mustang during WWII. During the war, Hitchcock was posted at the US embassy in London. He witnessed the British testing the early P-51 Mustangs and decided to recommend that the US transform the Mustang into a high altitude fighter by using Britain's Merlin engine. If it wasn't for Hitchcock's persistence, the P-51 Mustang would not have existed as it did and the Allied air forces would not have achieved such supremacy in the air.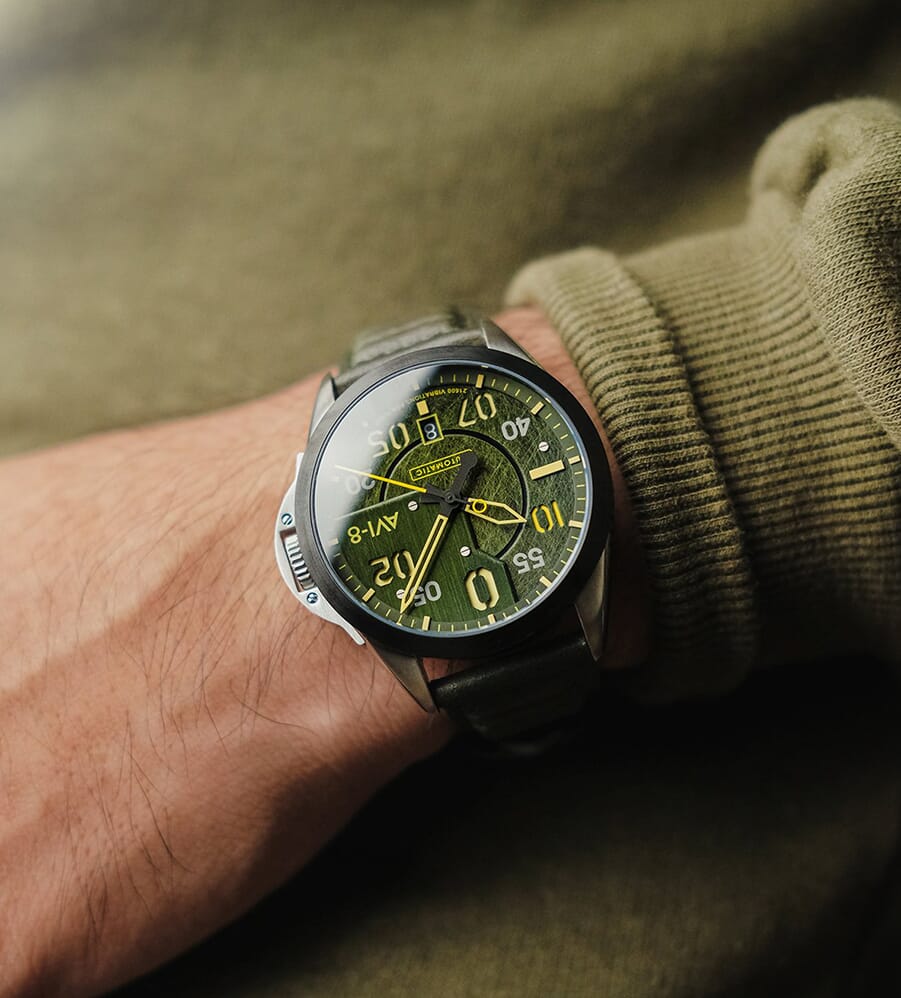 In typical AVI-8 style, the p-51 Mustang Hitchcock Automatic draws aesthetic inspiration from both the cockpit and body of its namesake aircraft. Its multilayered dial blends modern watchmaking sophistication with vintage aviation elements to create a clear and legible dial, while a reliable NH35 self-winding movement powers the timepiece. The words 'Ten Goal Tommy' feature on the case back, paying tribute to Hitchcock's handicap in polo: alongside his heroic war efforts, he also happened to represent the US in polo at the Olympics. Quite the high achiever.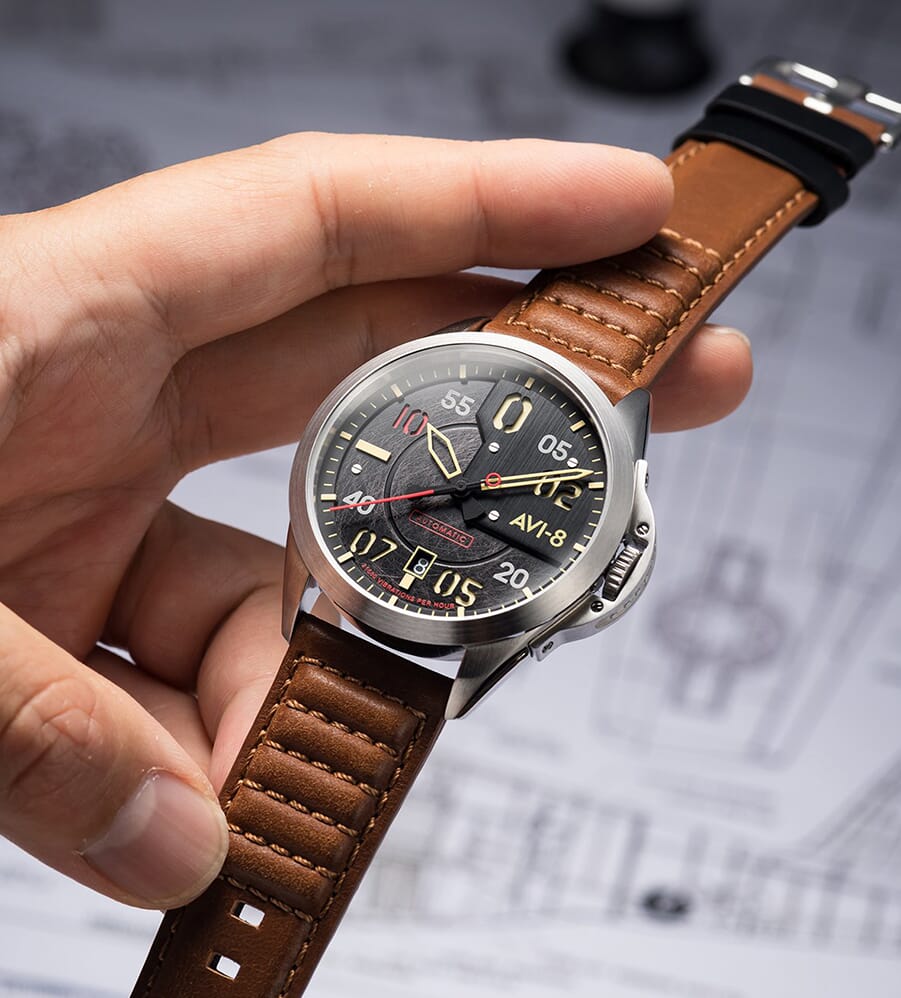 This is a watch that's equal parts sturdy and stylish and built to last. Made from AVI-8's 43mm P-51 Mustang-inspired case, it boasts a crown guard echoing the engine exhaust of the aircraft. Its smooth contours and sleek padded leather strap promise ultimate comfort. Choose from four colourways, each inspired by a different polo club Hitchcock represented over the years.
Shop the AVI-8 P-51 Mustang Hitchcock Automatic.
Now, read our ultimate guide to mechanical watches.
---
---