Not all sneakers are created equal. You know this. We know this. Depending on what you've currently got on your feet, there's a high chance that pair may not last the test of time. Especially as we continue to battle through the final dregs of the ugly sneaker trend. Balenciaga, we see you.
When we think of the best sneakers, we think of classic sneakers. Some people like to think of the best sneakers of all time as a list of ground-breaking moments. Of course the Reebok Pump changed the culture, we know, calm down, but would you honestly revisit them now?
Hopefully not. Instead ours is a list of iconic sneakers that have lasted the test of time and keep reappearing in fashion cycles. From the timeless streetwear mite of the Nike Air Max 1 to the modern classic that is the minimalist inspiring Common Projects Achilles Low. These are the ten best classic sneakers of all time.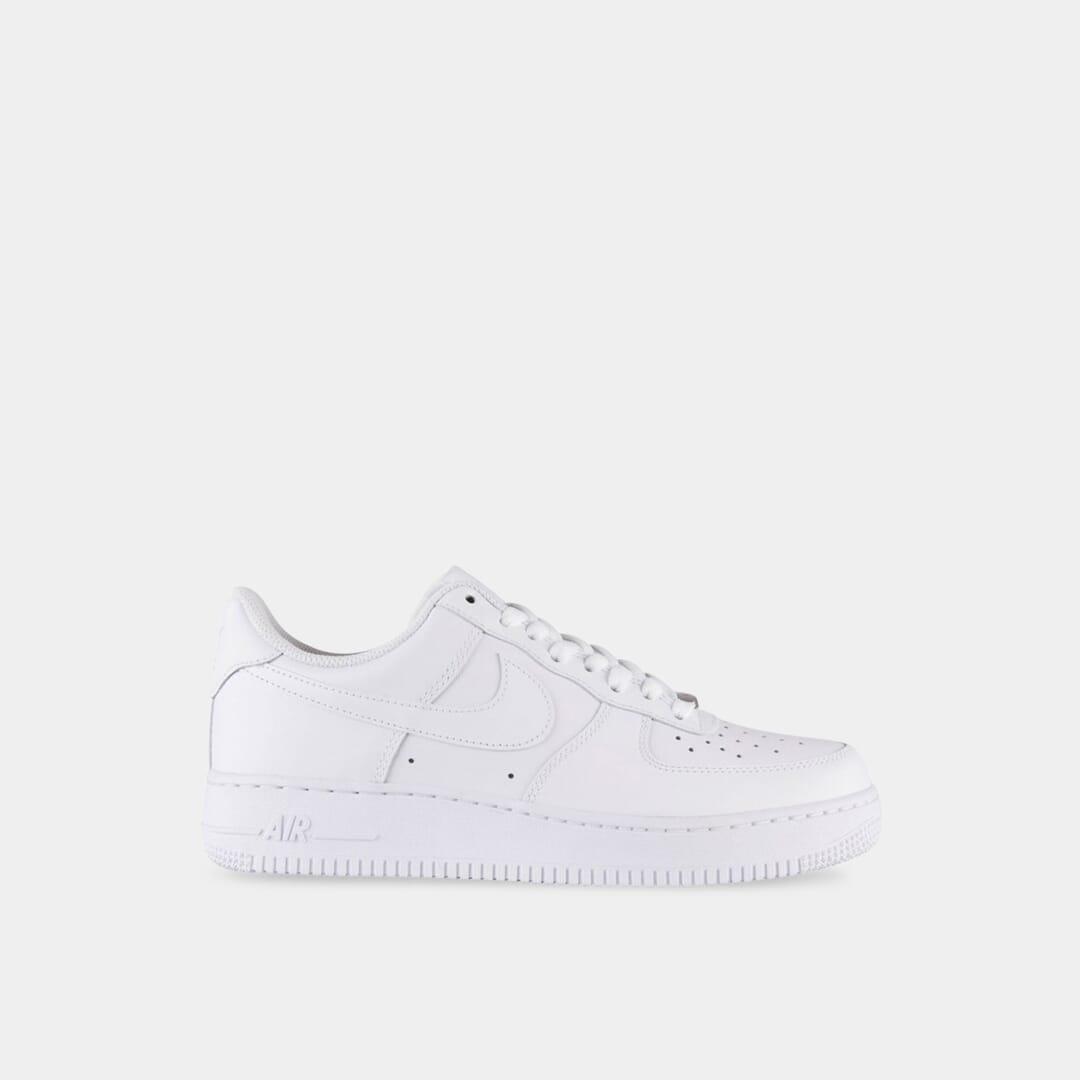 Best classic sneakers of all time
Nike Air Force 1
It's funny how things go. Not originally called Air Forces. Launched in 1982, discontinued in 1984. Re-released in 1986 with the new Nike swoosh and a design mostly untouched ever since. The Nike Air Force 1 is a true classic already having seen 1,700 colour variations in its lifetime. Easy to forget they're meant to be a street-minded basketball sneaker. Versatile, a solid white sneaker option and available in low, mid and high top styles. They're one of the most comfortable sneakers ever made and haven't gone out of style since their inception for a reason.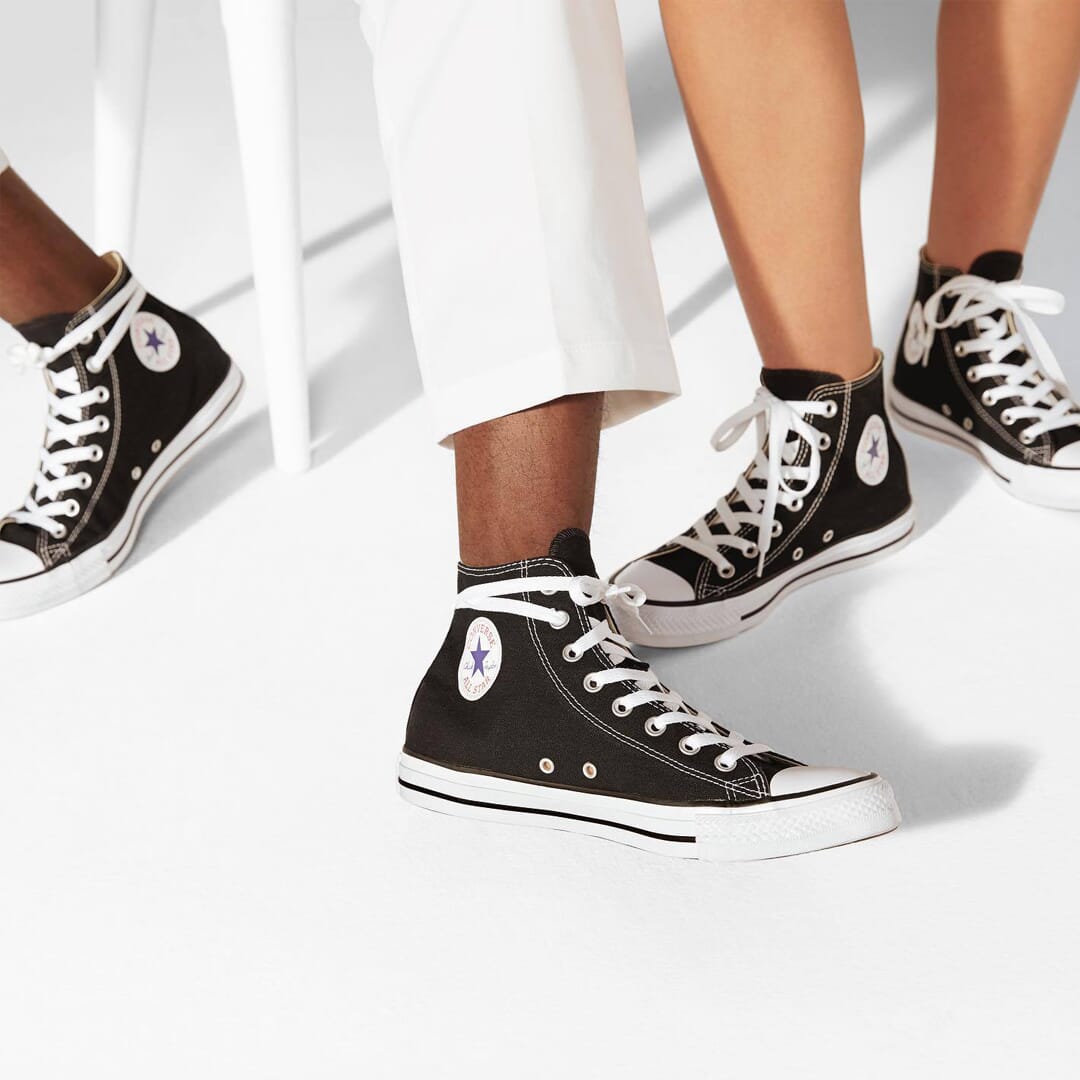 Converse Chuck Taylor
Arguably the best sneaker of them all? We'll leave that statement to marinate for a little bit. Originally an early 20th century basketball shoe (we owe a lot to that sport, don't we), Converse's classic Chuck Taylor transformed into a counter-cultural shoe of choice thanks to famous wearers including James Dean, Andy Warhol and Kurt Cobain. Wearing a pair, especially with more formal outfits, still remains a statement. Avoid looking too Kerrang! however. No sneaker collection should be without a pair of Chucks.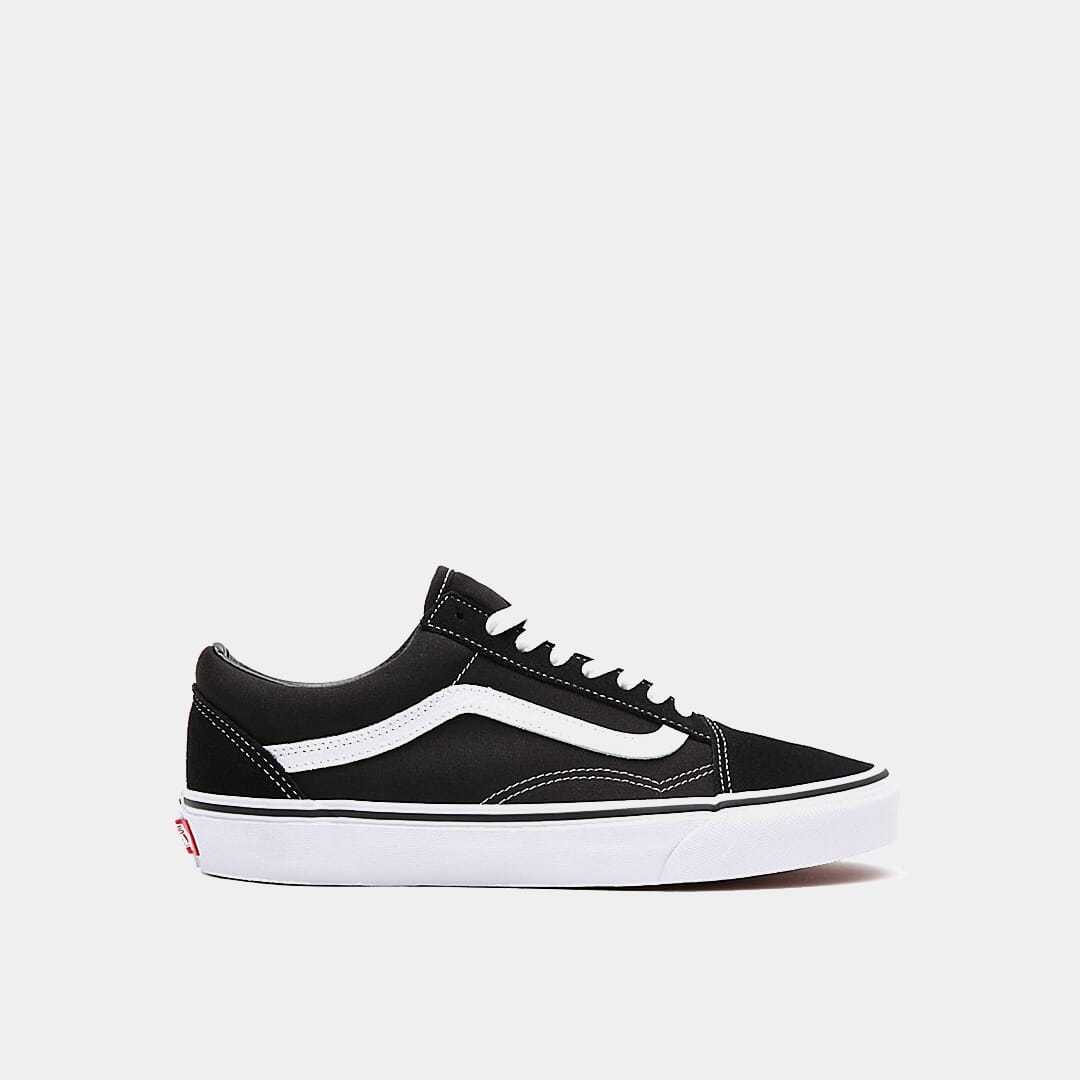 Vans Old Skool
Similar to Converse, Vans have always enjoyed a countercultural place in men's fashion. With roots in California and a business model built upon skateboarding, the brand took inspiration from similar silhouettes at other brands like Keds, but differentiated with a thicker sole. The Old Skool was launched in 1977 and was the first to incorporate the now ubiquitous side stripe. The sneaker remains a classic to this day, with collaborative releases with the likes of Marc Jacobs and Supreme.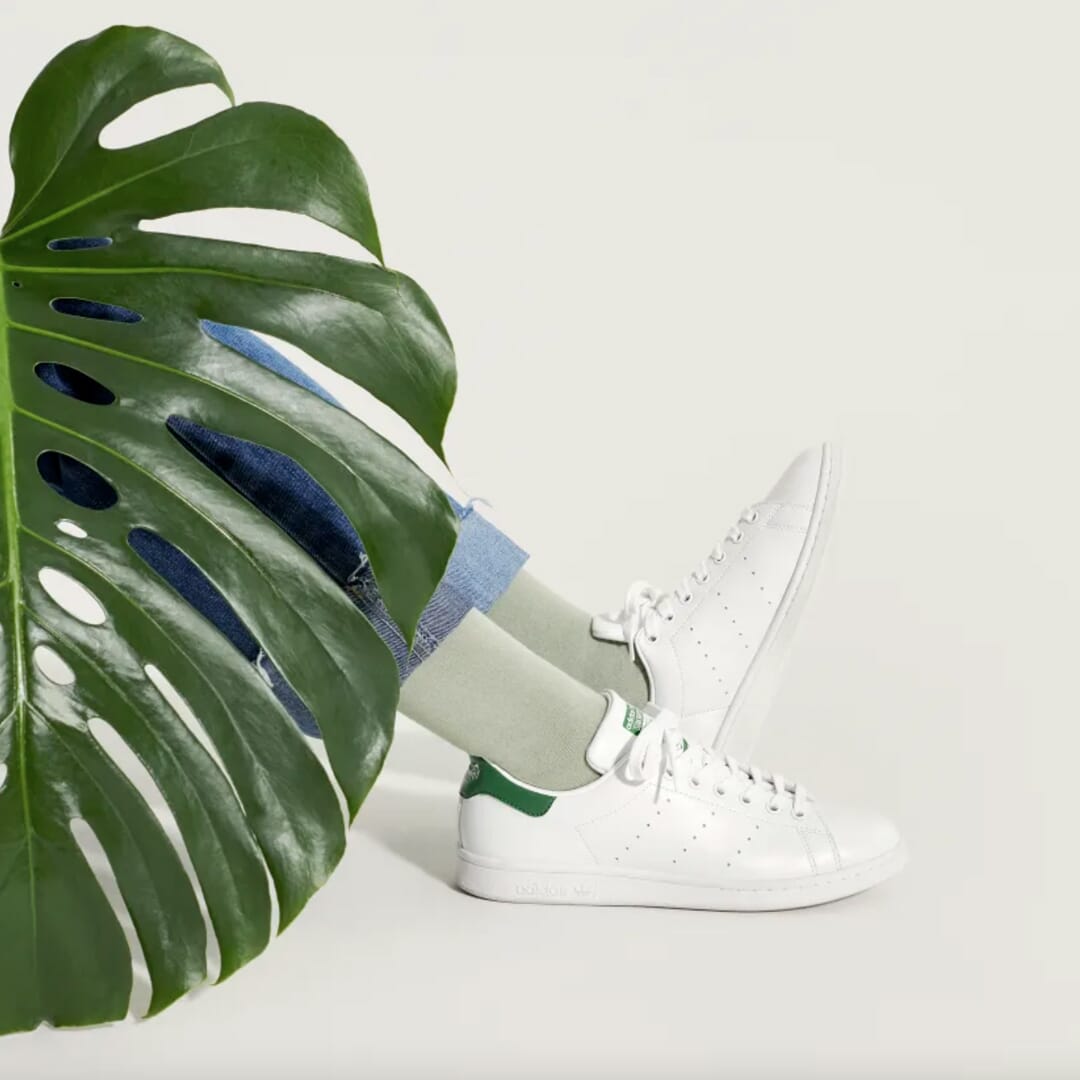 Adidas Stan Smith
If didn't know the shoe, you could be forgiven for not knowing who Stan Smith is. Former world number one and two times singles Champion (notably Wimbledon in 1972), his 1978 Adidas collaboration would go on to catapult him into fashion folklore. This sneaker, despite being completely inappropriate for tennis these days, remains iconic. A simple white sneaker, slightly bulkier than most with a splash of colour on the back. Always lends itself well to a bit of tailoring, timeless to its core.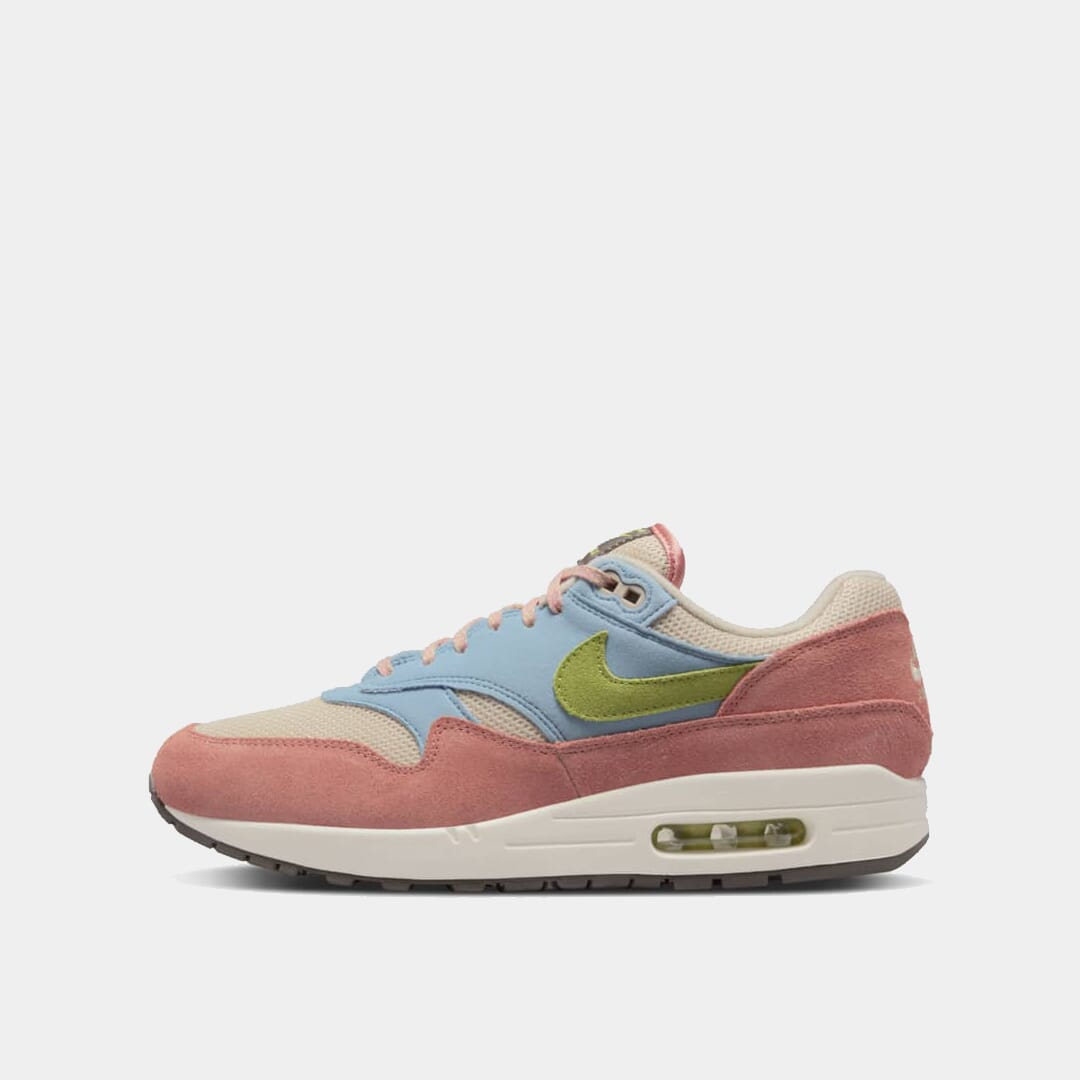 Nike Air Max 1
A Tinker Hatfield special. The effectiveness of that air bubble in the middle is disputed (the air is pressurised nonetheless, as anyone who's ever popped one will tell you) but what isn't is the sneaker's timeless ability to stay current. Very much at the peak of its powers, the Nike Air Max 1 is a sneaker to cop for eternity. Endless collaborations, forever grailed if Patta is involved and endlessly customisable.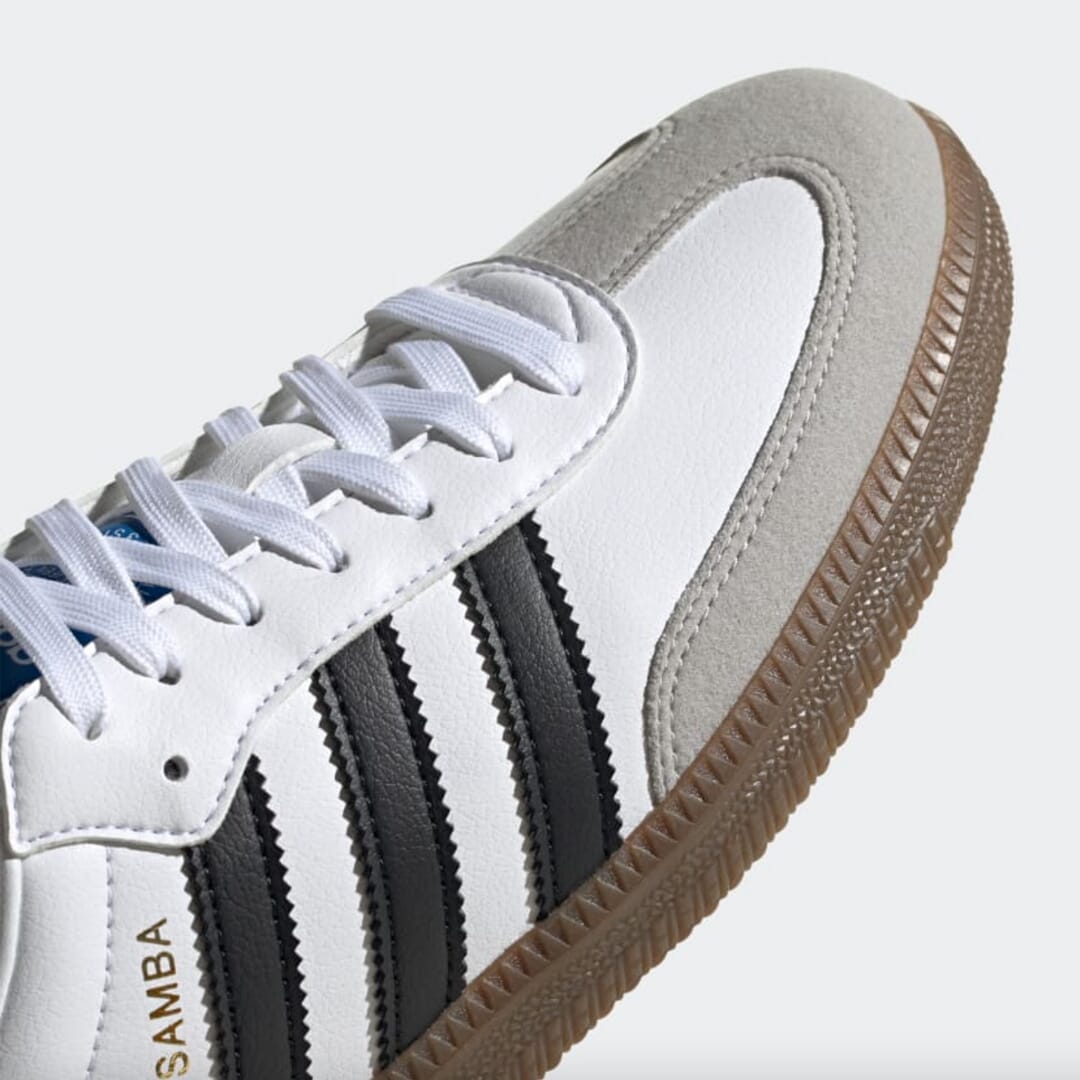 Adidas Samba
We'll admit it. A bit controversial. Perhaps you'd prefer a Gazelle or a Spezial. Tough. The Adidas Samba takes the best of both of those worlds whilst not being overly thin and long. That trademark tan gum sole, the football origins (originally created in 1949 to enable players to train on hard, icy ground) and the trefoil foldable tongue make for an iconic sneaker. Granted, we're not as crazy about the original black and white colourway but the colours since have cemented our appreciation.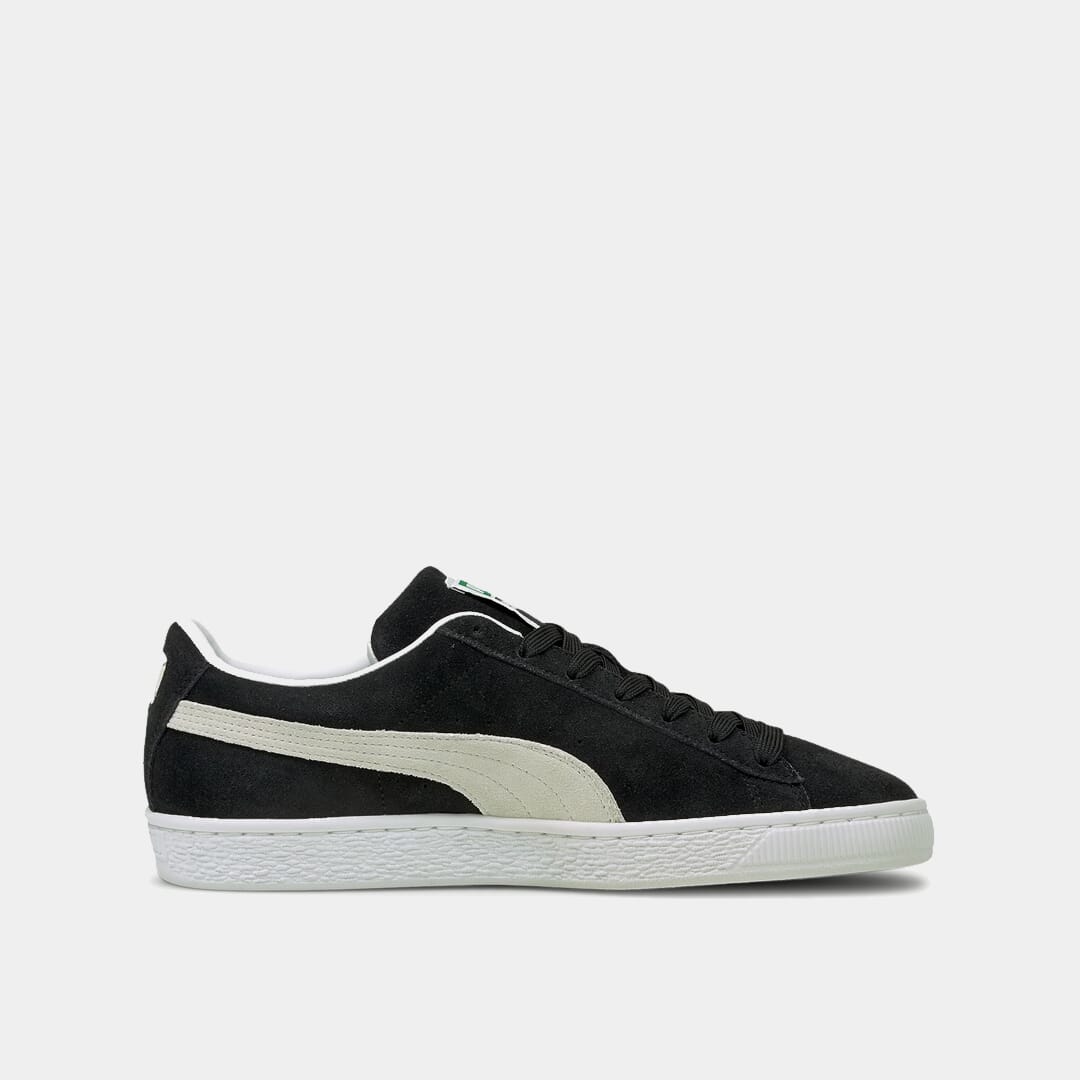 Puma Clyde
Everyone knows the Puma story. Puma being the spinoff result of a brotherly spat at casa del Adidas. But do they know the Clyde story? It's very much a deep cut. Another sneaker with basketball origins, the shoe launched in 1970/71 and was made famous by the endorsement of basketball legend Walt Frazier. The Clyde was soon adopted by the hip hop community and the rest is history. A welcome suede option to the list.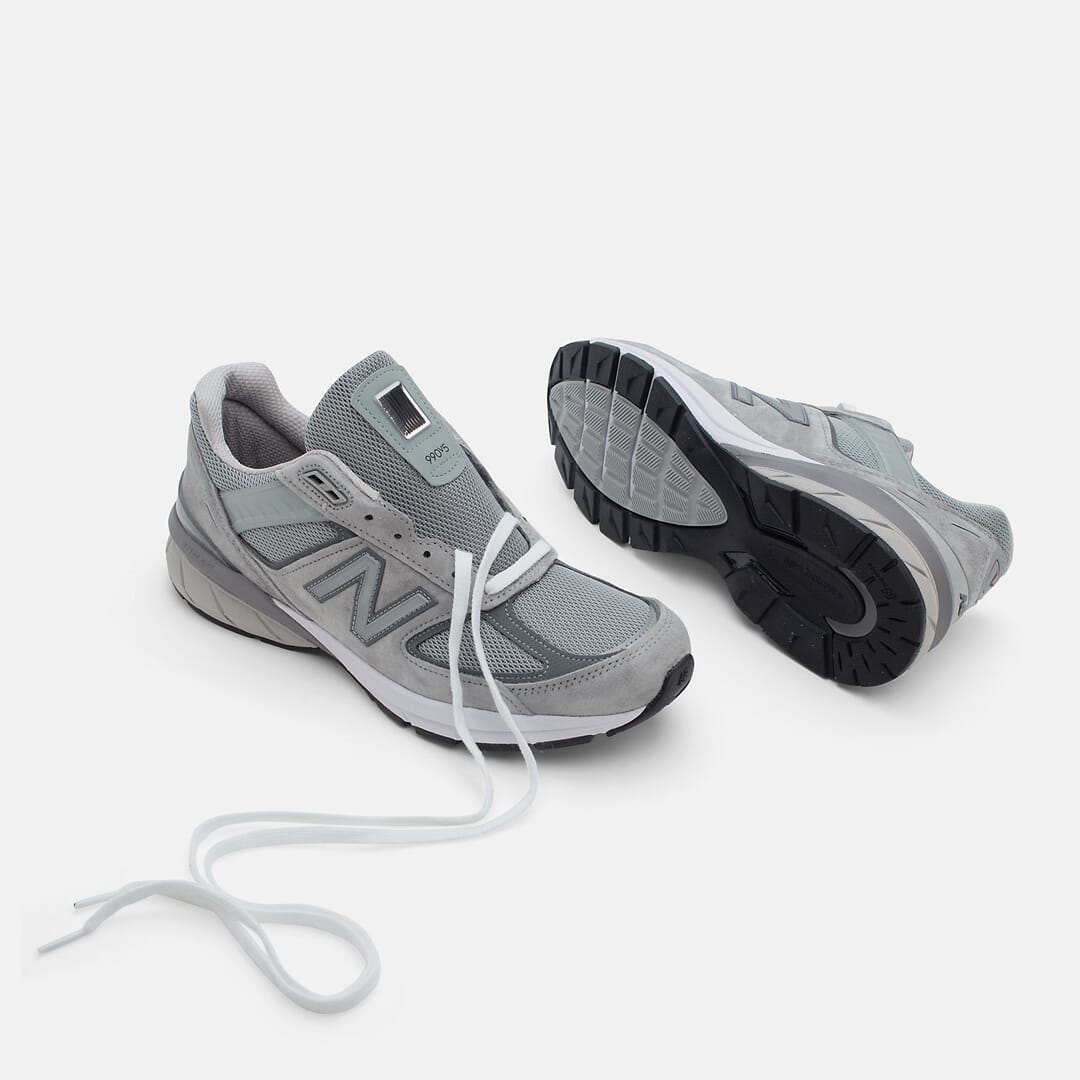 New Balance 990
Always important to have a New Balance sneaker on any respectable list. The Boston-based company is still owned by husband and wife team (read: power couple) Jim and Anne Davis and low key style champions include Steve Jobs and Larry David. The company still manufactures in the US and the UK and the 990 is the brand's most timeless sneaker. Comfortable and diverse, it's a shoe that's come of age lately but highlights New Balance's assured commitment to classic styles.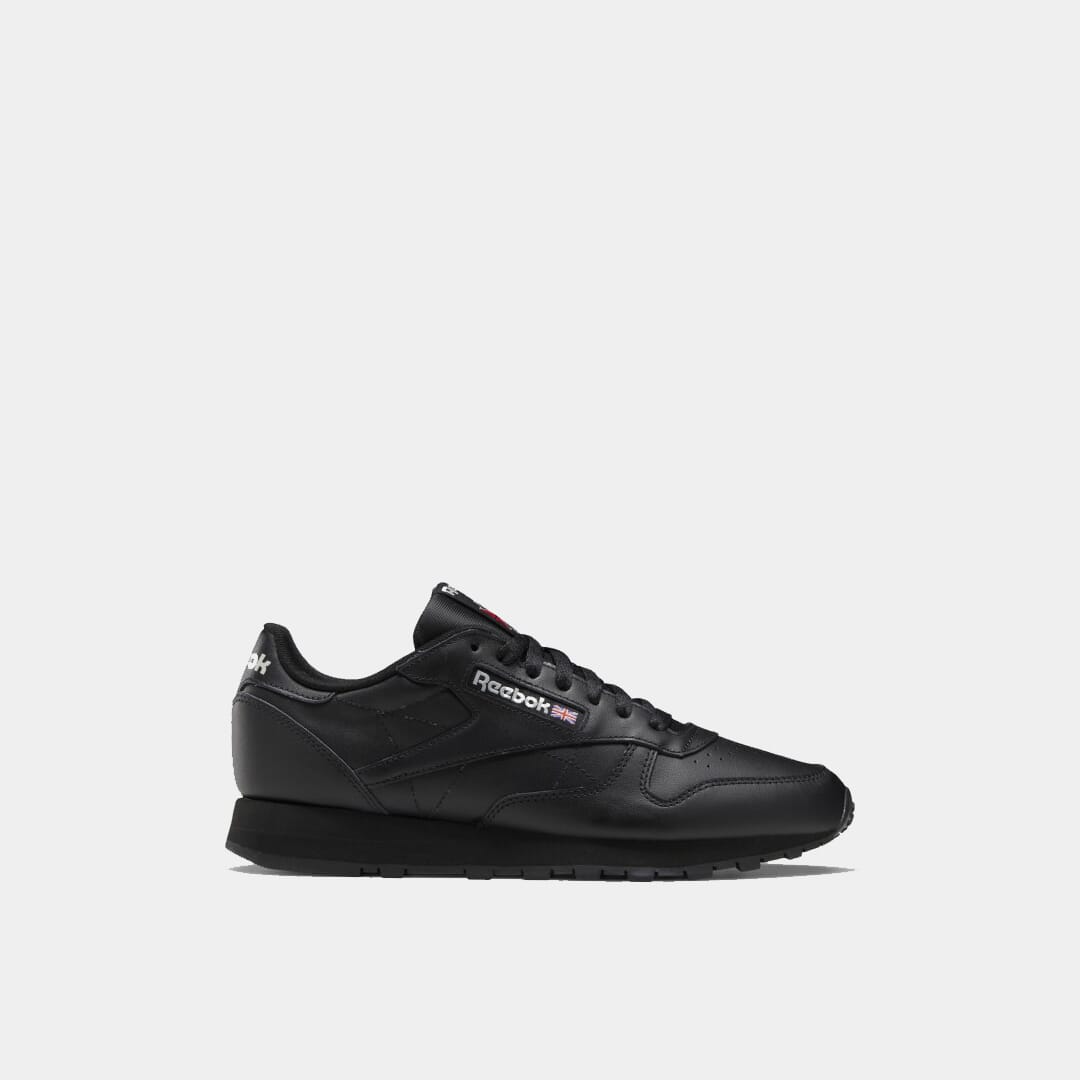 Reebok Classic
The Reebok Classic is another sneaker that despite cyclical levels of prominence, never really seems to go away. The original, in leather or nylon, with it's slightly raised upper silhouette and chunky heel, does exactly what it says on the tin. It's a classic and countless fashion houses have copied it since with their athleisure sneaker ranges. The sneaker itself would go on to inspire a retro running line as well as the infamous Pump. For a nostalgic casual sneaker with a slightly chunkier shape, it's a solid option. We particularly like the stealthy all-black leather version.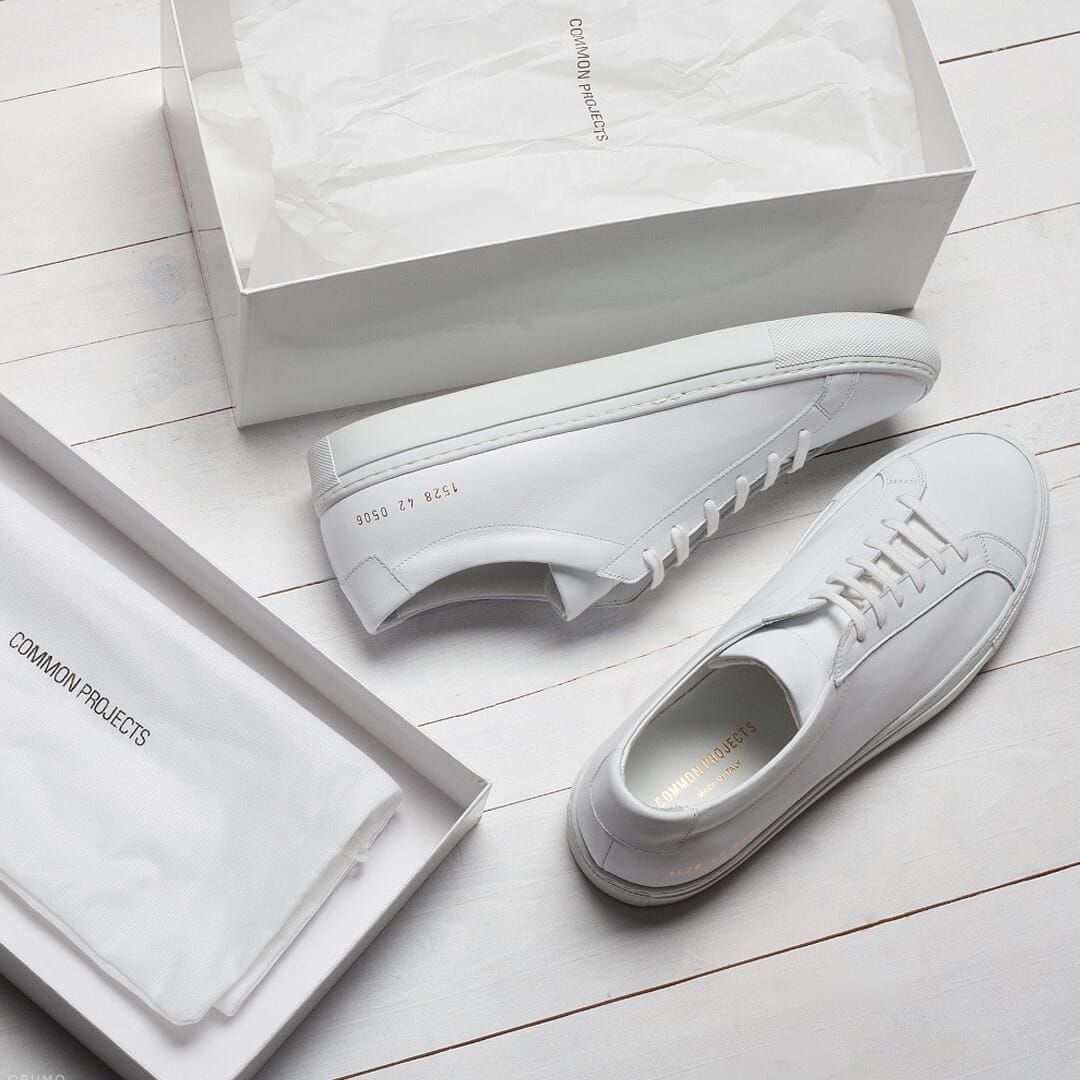 Common Projects Achilles Low
We accept that Common Projects is relatively new to the sneaker game compared to others on the list but you can't underestimate how influential the Achilles low has been. It's basically inspired a generation of minimalist white sneakers whilst setting the bar extremely high for how much people will pay for a luxury sneaker from a non-mainstream sports brand. As effortless with a pair of shorts and t-shirt as they are finishing off a summer suit, in a sneaker world where prominent branding is key, Common Projects changed the game.
You've discovered the best classic sneakers of all time, now check out the most sustainable trainers.
---
---