Despite an upturn of late, corduroy has never truly left us. Since blowing up in the '70s, it's seen similar popularity in both the '90s and more recently over the last few years. It's not difficult to see corduroy's lasting appeal. Usually made from cotton or a cotton and polyester or wool mix, it's comfortable, warm and versatile, used across jackets, shirts, trousers and – what may be a surprise to many – footwear.
A material that stands out owing to its ridged texture, it's no surprise that corduroy has been commandeered for footwear, providing extra detail and intrigue to classic footwear silhouettes. Below we've picked a few of the best corduroy shoes for men on the market today, along with styling notes and a few helpful tips on how to keep the material clean and looking good. 
What to wear with corduroy shoes
As with any outing in corduroy, we'd recommend letting the corduroy be the star of the show. No doubt some will shine in head-to-toe corduroy, but we'd suggest maybe not doing that. Many of the styles on this list are balanced well with similarly earthy shades, with lighter trousers helping darker shades of corduroy pop. When done properly, wearing different tones of one colour really works but for most, we've recommended complimentary earthy colours. Corduroy is a casual fabric, so keep that in mind.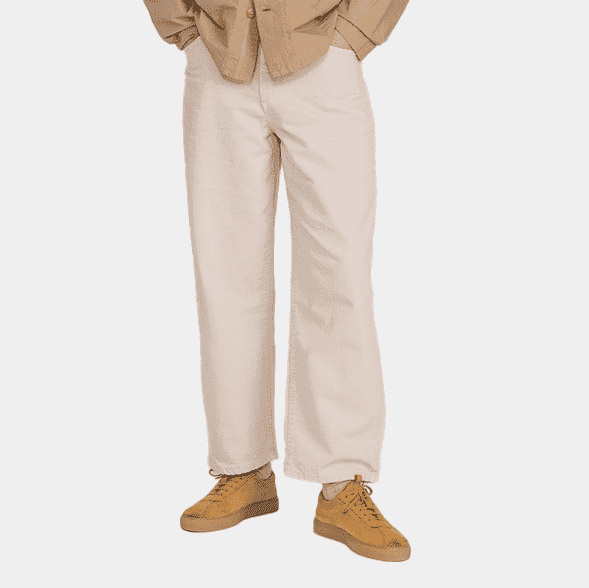 How to clean corduroy shoes
Corduroy, like suede, can seem like a dangerous footwear material, but fear not, it just requires a bit of extra care. First things first, you'll want to figure out which way the nap runs. Do this by running your hand over the shoe from toe to heel and heel to toe, the less abrasive direction is the way the nap runs. Use a soft brush in the direction of the nap. This will remove any surface dirt (you'll be surprised what's on there) and bring up the pile of the material. To clean, mix some mild detergent with water, dipping a cloth and wringing out out before wiping the shoe. You can also use a sponge and sneaker foam in the same way. Be sure to not soak the shoe, wipe with a clean towel and leave to air dry.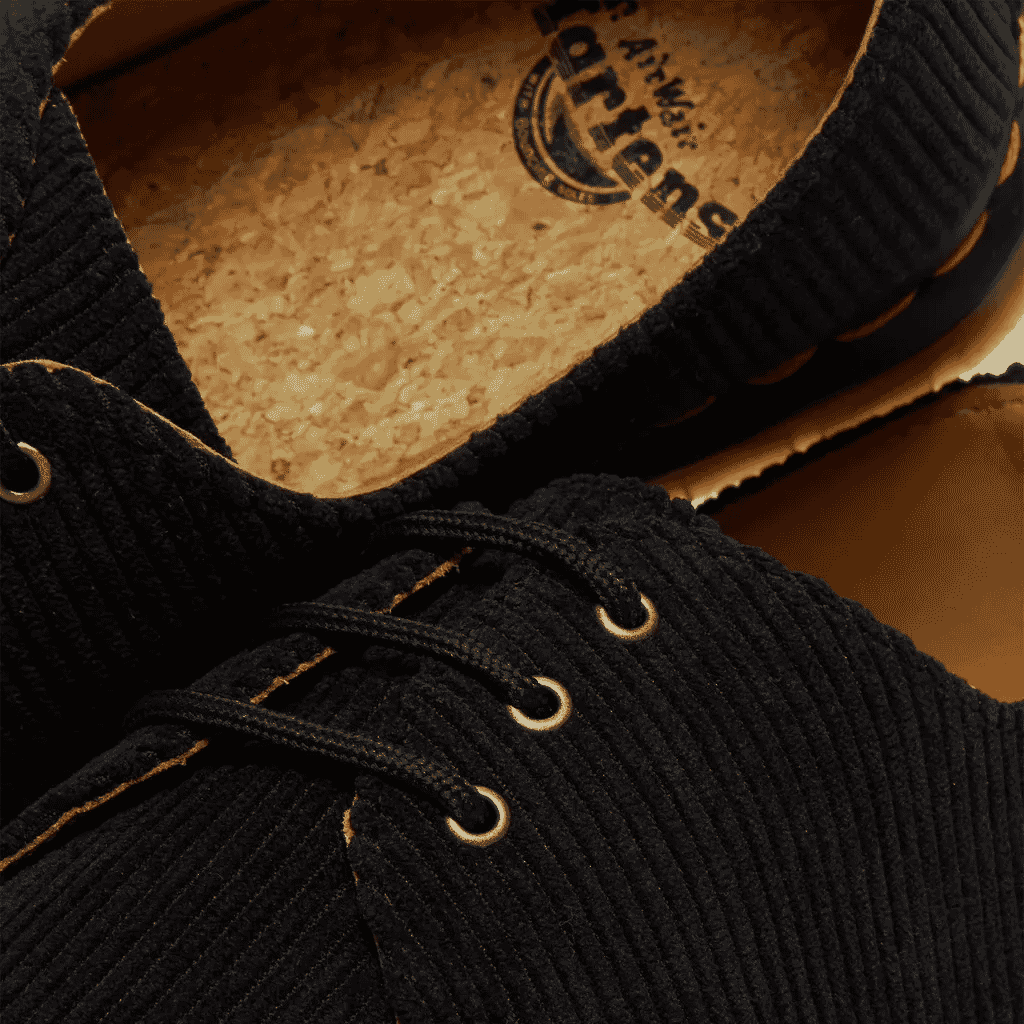 Best corduroy shoes for men in 2023
Dr Martens
The joy of investing in a pair of Dr Martens, aside from the iconic styles, is knowing they'll last you. You can stomp your way around town for years and as long as you take care of them, they'll do you a serious shift. The brand's original three eyelet 1461 shoe has been given the corduroy treatment, with a soft but nonetheless hardwearing Duchess corduroy upper. Signature yellow welt stitching and chunky sole combine with a naturally antimicrobial and antibacterial cork footbed. These compliment wider trousers with a pattern in them.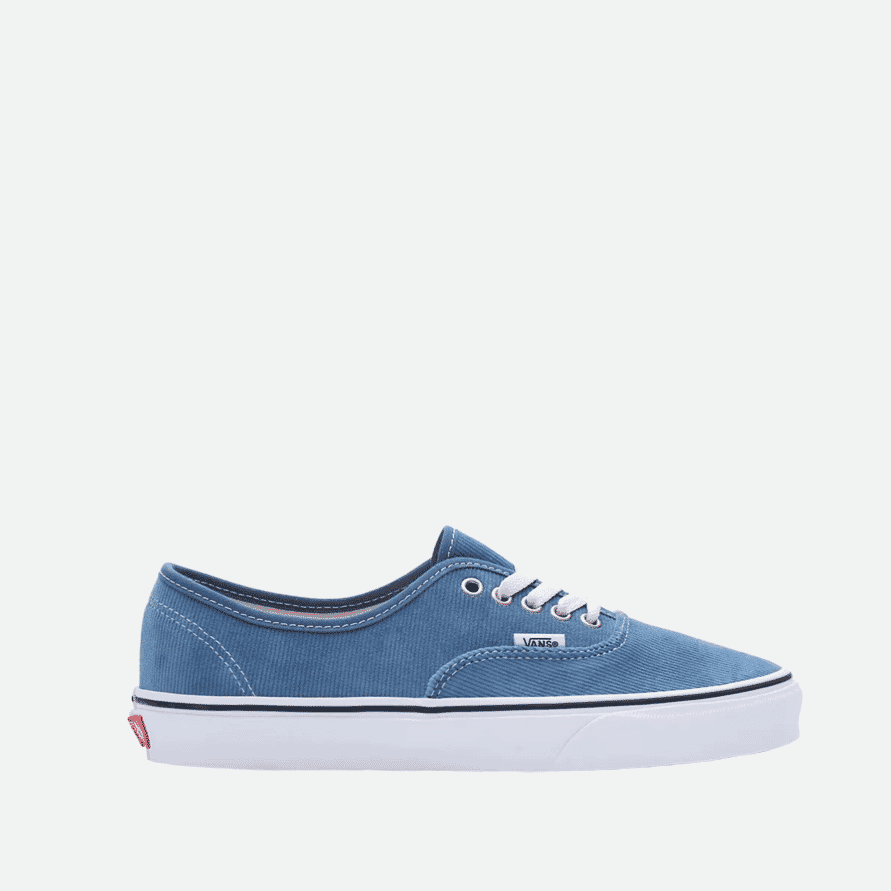 Vans
For a day-to-day sneaker with a bit of old-school nostalgia, the Vans Authentic is a real OG.  Worth contemplating if you prefer a slightly wider, low silhouette to narrow sneakers. They look great in the original canvas and also very cool and in-keeping with the original 1966 old-school vibes in corduroy. The original waffle sole and vans logo tab come as standard, as do a full rainbow palette of colourways. One for the baggy jeans and t-shirt crew. Not too expensive either.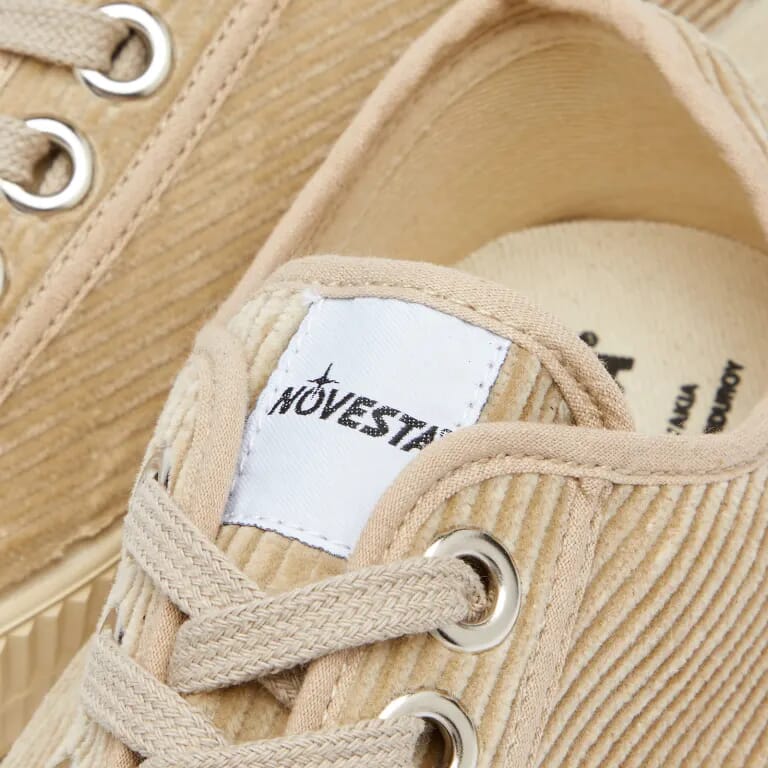 Novesta
Novesta is a fantastic sneaker brand. One of Slovakia's all-time greatest exports. Dating back to the 1930s, they're one of a few purely European-produced brands and they take the sourcing of their materials very seriously. The Star Master meanwhile is an icon. A signature chunky sole and vulcanisation marks separate it from the rest, originating from military sports shoes, it's now an easily identified silhouette. The corduroy version takes things up a level with a plush beige and wheat colourway. A welcome upgrade for a true classic.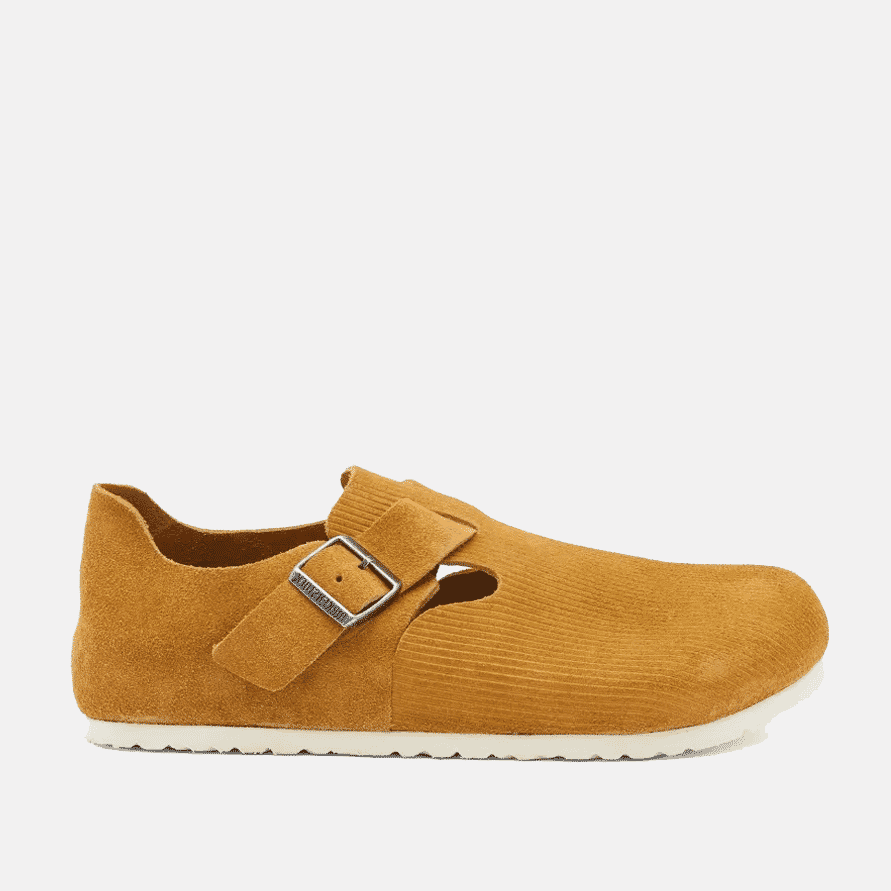 Birkenstock
If you were late on the mule, don't be late on the clog. While everyone's rocking a Birkenstock Boston, you could be in there early on the London. That same rounded trademark toe shape, loved by chefs and East London pub scuttlers alike, now with the added comfort of a sandal-style back. Inside it's the trademark suede-lining and cork latex footbed, outside it's a welcome brown corduroy. As effortlessly comfortable as always, step out and stand out in a new material.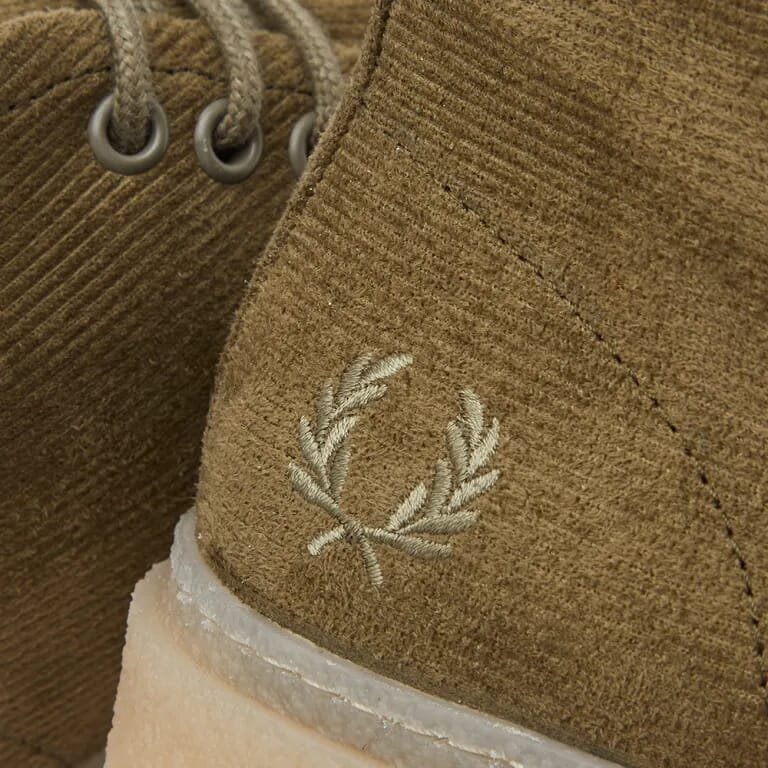 Fred Perry
Military inspiration is behind this pair of corduroy shoes from Fred Perry, specifically the British military desert boot. Fred Perry's modern Hawley desert boot has opted for a green corduroy upper, chunky hardwearing crepe effect sole and the all-important laurel wreath insignia on the heel. Rock them with a loose linen trouser or a cuffed jean.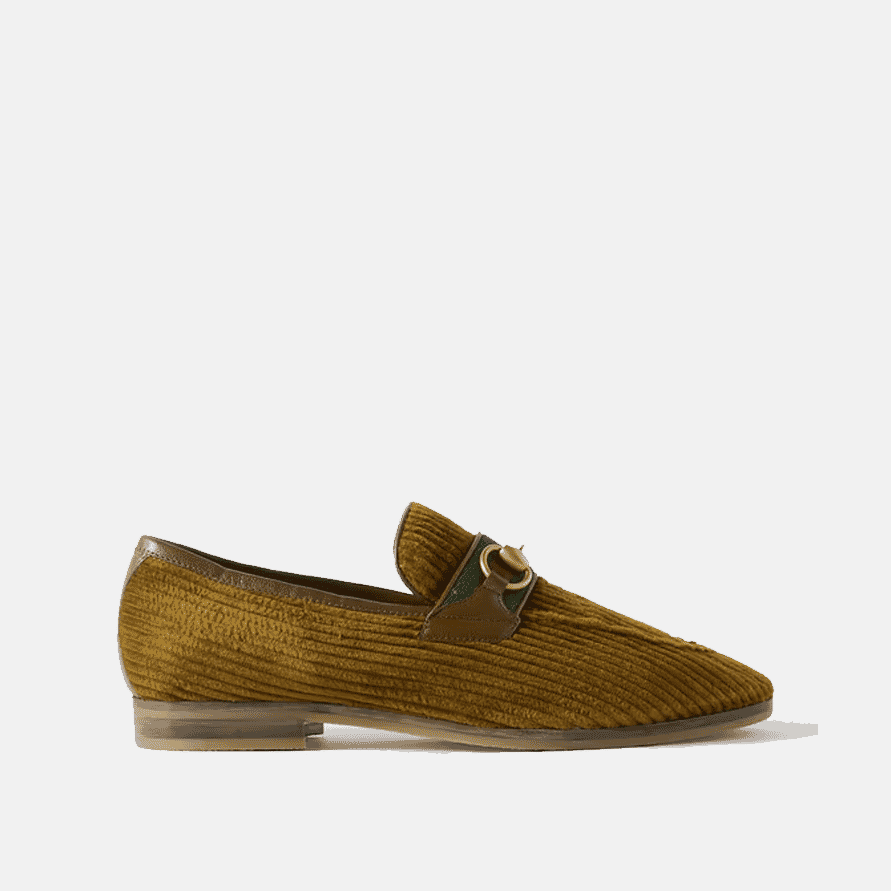 Gucci
Well well well. Would you just look at that. The classic Gucci horsebit loafer in eye-catching brown corduroy with contrast brown, green and gold horsebit detailing on the vamp. What a dashing pair of shoes. Made in Italy, these are the ultimate peacocking shoe. Do them justice and pair them with big denim and a bright cardigan for a standout look.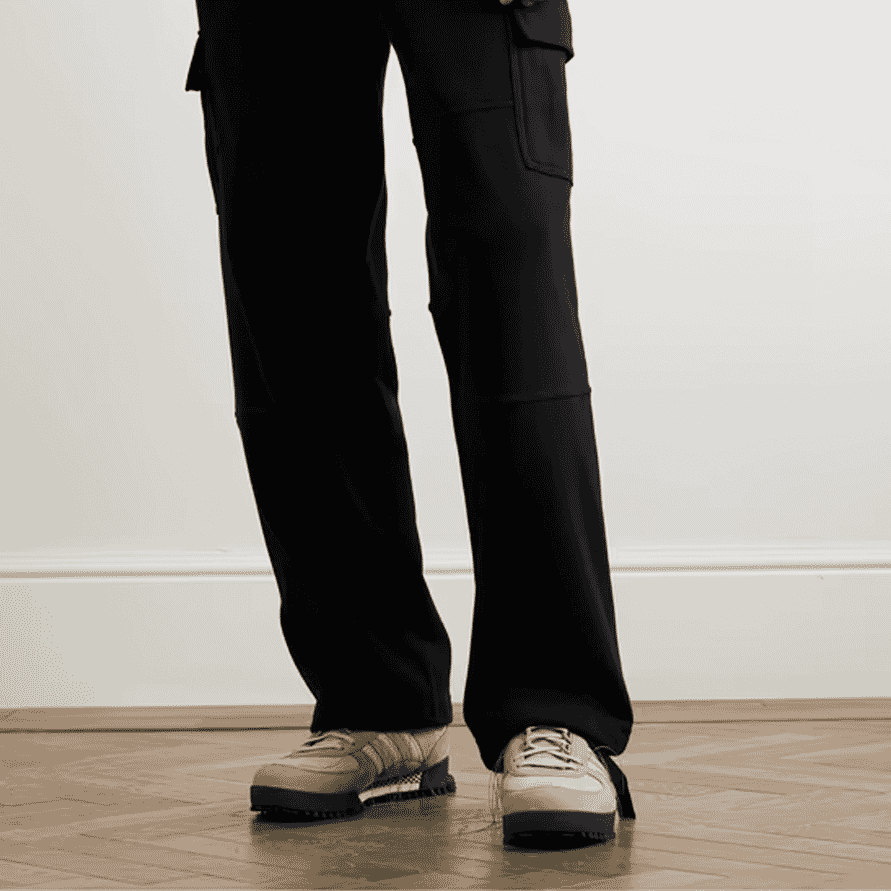 Y-3
Don't distress, they're meant to look like that. Just make sure you keep them away from the cat. These Y-3 Marathon distressed sneakers are another daring collaboration between Adidas and legendary Japanese designer Yohji Yamamoto. Riffing on a classic Adidas sneaker silhouette, stitching together corduroy, leather and suede panels, spiky rubber Adidas detailing on the sole make for a design-forward sneaker. Wear them with a baggy pair of combats.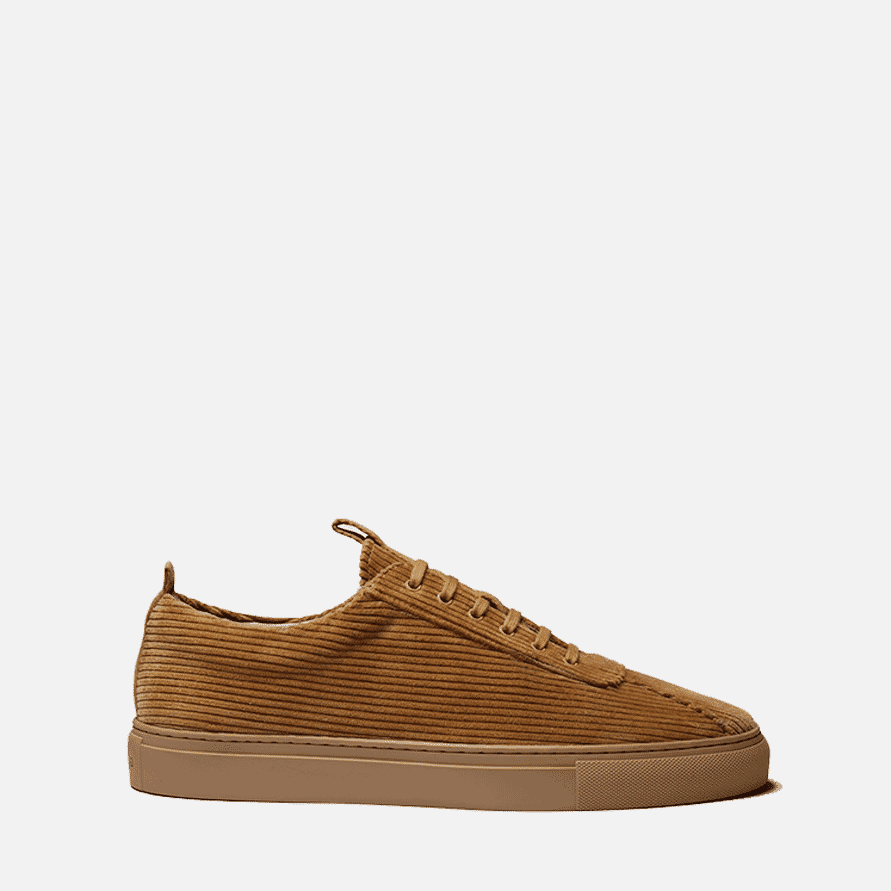 Grenson
We love these men's corduroy shoes. A striking pair using Grenson's popular minimalist sneaker 1 silhouette and making the most of 100% cotton corduroy all over, the brown rubber sole complimenting the upper nicely. If you're after less of a sports-minded sneaker and something a little more grown-up and minimalist, look no further. Great with light chinos, and an earthy colour palette up top. 
Check out our pick of the best leather trainers for men.
---
---