While we can all tell the time straight from the screens of our smartphones, there's something so slick and sexy about having an actual, physical watch strapped to your wrist. Since the dawn of time (pun intended), watches have been something of a symbol of luxury and prestige, and in recent years, more and more people have started investing in certain pieces. This can be expensive, for sure, but in some cases they can generate some pretty decent returns in the long run depending on the style and model.
These are very appropriately called "investment watches." It can be a tricky landscape to navigate, so if you're interested in diving in, make sure you keep reading as we'll give you a few tips and tricks on how to choose the best one for you, and we'll also explore 10 of the best investment watches of all-time.
How to choose the best investment watch
While none of us can predict the future, we can certainly make a pretty good educated guess as to which watches you should invest your time and money in. One of the first things that you should ask yourself before parting with your hard-earned cash is whether the piece you're about to buy is rare. It's one of the easiest ways to figure out if the watch is worth your investment, as low supply generally means high demand.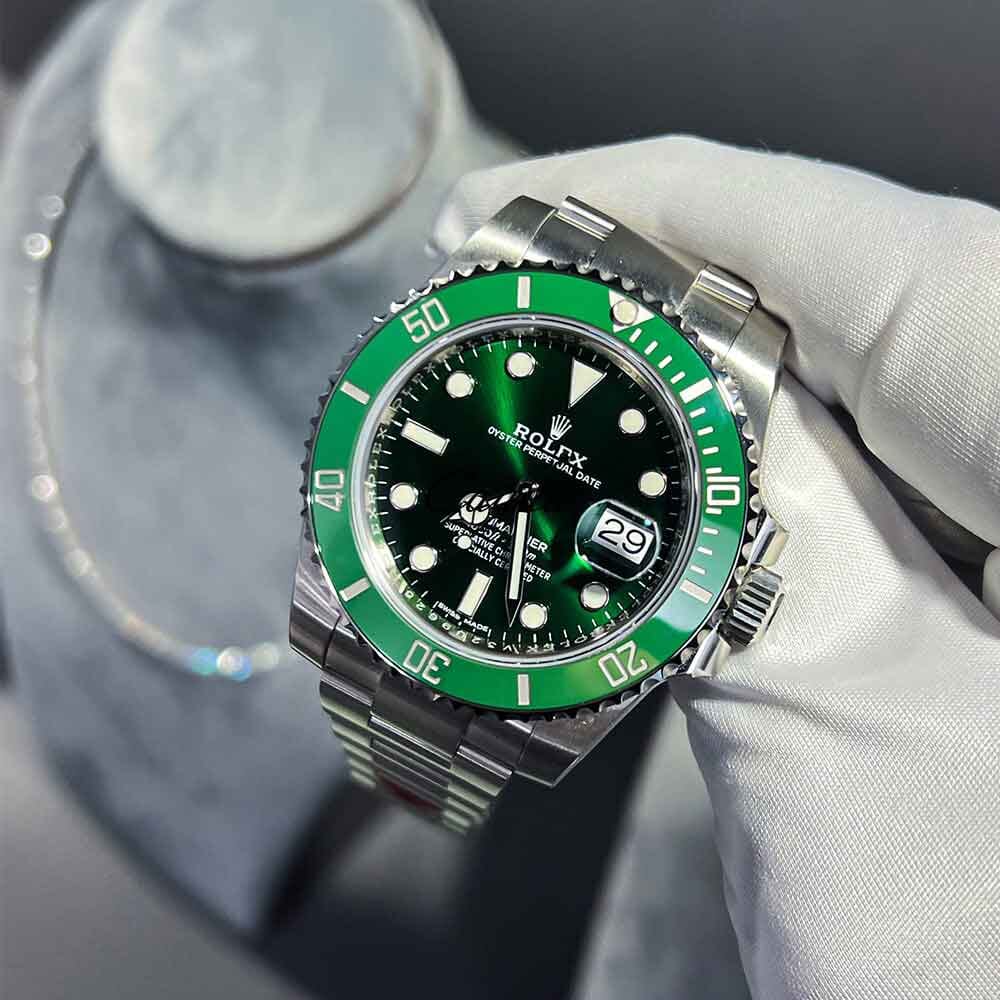 That said, even if you do manage to bag yourself something out of the ordinary, you need to make sure that it's in relatively good condition and that it's actually the real deal. There's nothing worse than potentially spending thousands on something only to find out, a few weeks later, that it's not 100 percent authentic. It can be a pain trying to get your money back, and if you've been buying and selling for a while, it's something that can seriously tarnish your reputation.
So, now that you've got your sights set on an investment watch that's rare, in good condition, and definitely authentic, you need to make sure that it comes with all of the official documentation and papers, as well as the original box. While these have nothing to do with the watch itself, they will significantly impact the value. Furthermore, if it's been recently serviced, having the receipts and invoices in-hand is quite important as well.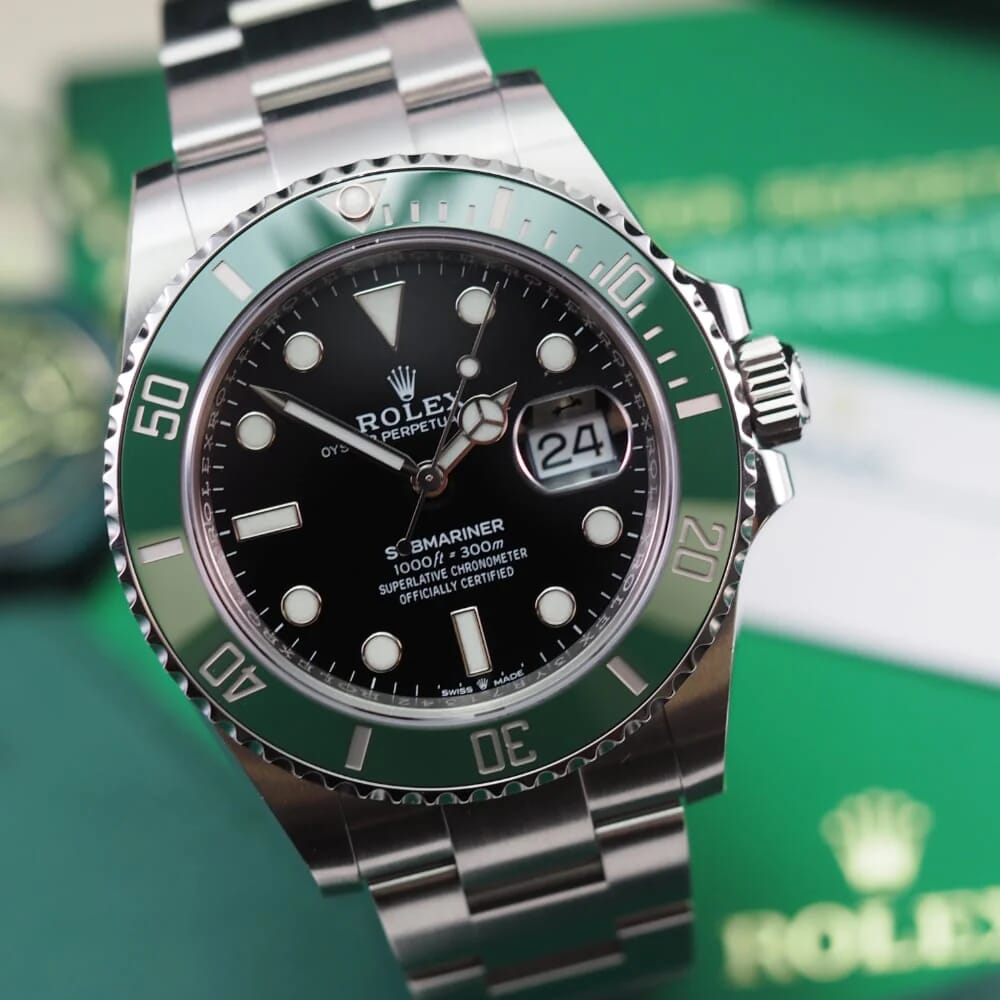 Best investment watches of all time
Rolex Submariner
There's no way you can talk about the best investment watches of all-time without mentioning the Rolex Submariner. Originally launched in 1953, not only is it an icon within the watch community, it's also legendary for those who know nothing about the industry. If you ask absolutely anyone to draw a picture of a dive watch, we can guarantee that they'll sketch the Submariner (or at least something that bears some semblance of it). They can be expensive to get ahold of, but they keep their value incredibly well, and chances are you could get a lot more than you paid for down the line.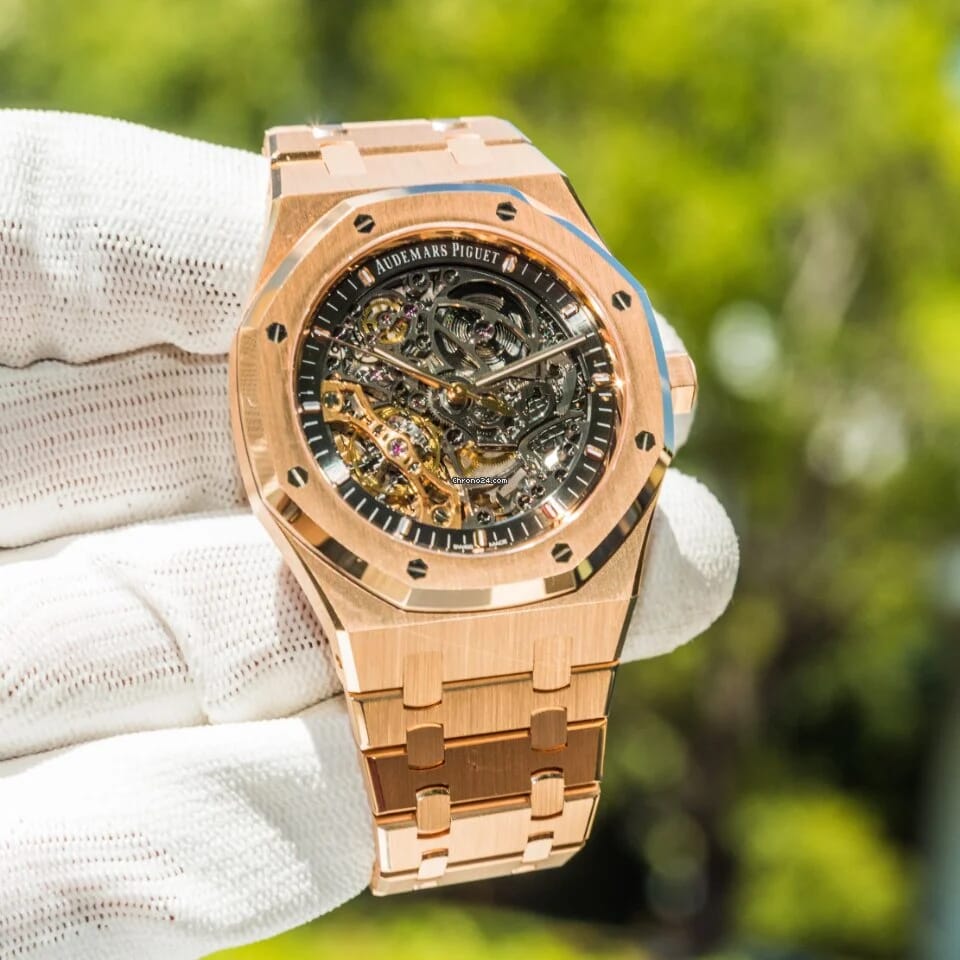 Audemars Piguet Royal Oak
The Audemars Piguet Royal Oak is a true unicorn in the world of horology. While the mythical "Jumbo" was unfortunately discontinued in 2021, there are so many other models that are equally as iconic (if not more so). However, while it's now regarded as one of the greatest investment watches in history, when it originally debuted back in 1993 it was met with a lot of criticism. The brainchild of Emmanuel Gueit, who was a relatively young designer back then, experts hated the overall aesthetic, with some even calling it an insult to AP's legacy. However, the tide has now turned and it's now one of the most sought-after timepieces out there.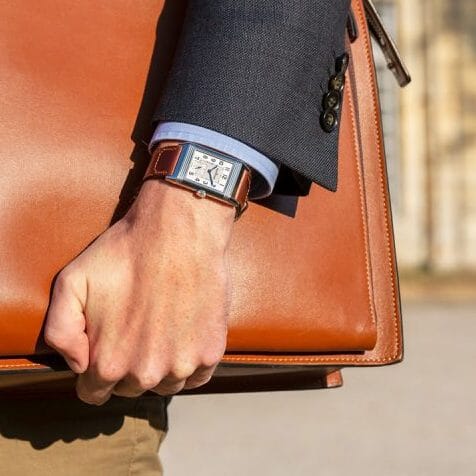 Jaeger-LeCoultre Reverso
While it might not be the most obvious brand or model, there's no hiding the fact that the Jaeger-LeCoultre Reverso is one of the most unique watches ever made. Making its grand debut back in 1931, it's known for its completely reversible case that's unlike anything else even a century later. Designed for polo players, the watch face itself could be flipped to protect it during intense matches. Due to its exceptional Art Deco-inspired design and meticulous craftsmanship, the Reverso has become more and more valuable as the years have gone by, making it a worthy investment for any collector.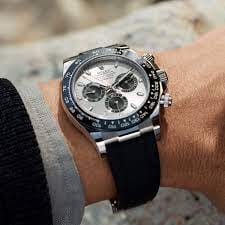 Rolex Cosmograph Daytona
The Rolex Cosmograph Daytona's appearance in this list really shouldn't come too much of a surprise to anyone. First released back in 1963, it's famous for being Paul Newman's go-to watch. In fact, during an auction in 2017, the American actor and race car driver's "Panda" piece sold for a whopping $17.8 million, making it the most expensive Rolex ever. However, unbeknownst to many, before Newman made the Daytona a classic, it was actually not very well-liked by the watch community. Back in the late '60s and early '70s, some were being sold off at heavily discounted prices, which is wild to even think about.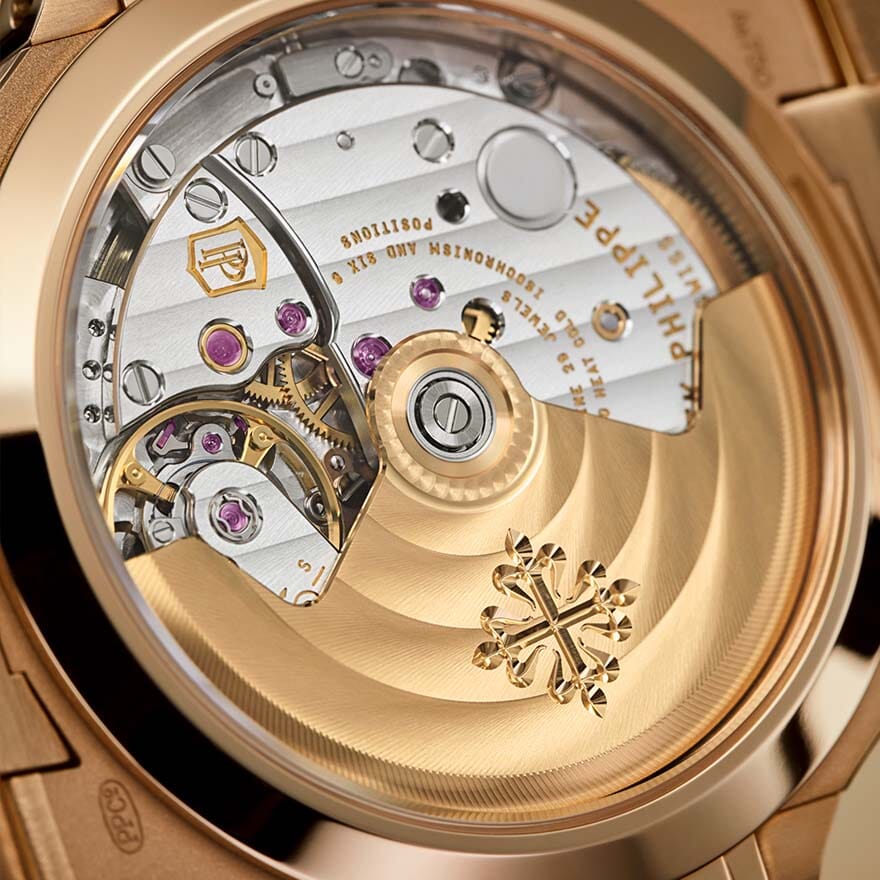 Patek Philippe Nautilus
If you've got deep pockets and if you're looking for a timepiece that's definitely worthy of your investment, the Patek Philippe Nautilus is the one for you. World-renowned for its iconic design, exceptional craftsmanship, and limited production, it has become a symbol of status and sophistication for collectors the world over. In recent years, the demand for this model has skyrocketed. If you were lucky enough to purchase one back in 2010 for $25,000, you can now easily get $100,000 for it at auction. Other versions, like the ultra-rare "Tiffany Blue," recently sold for a record-breaking $6.5 million, showing just how valuable the Nautilus really is.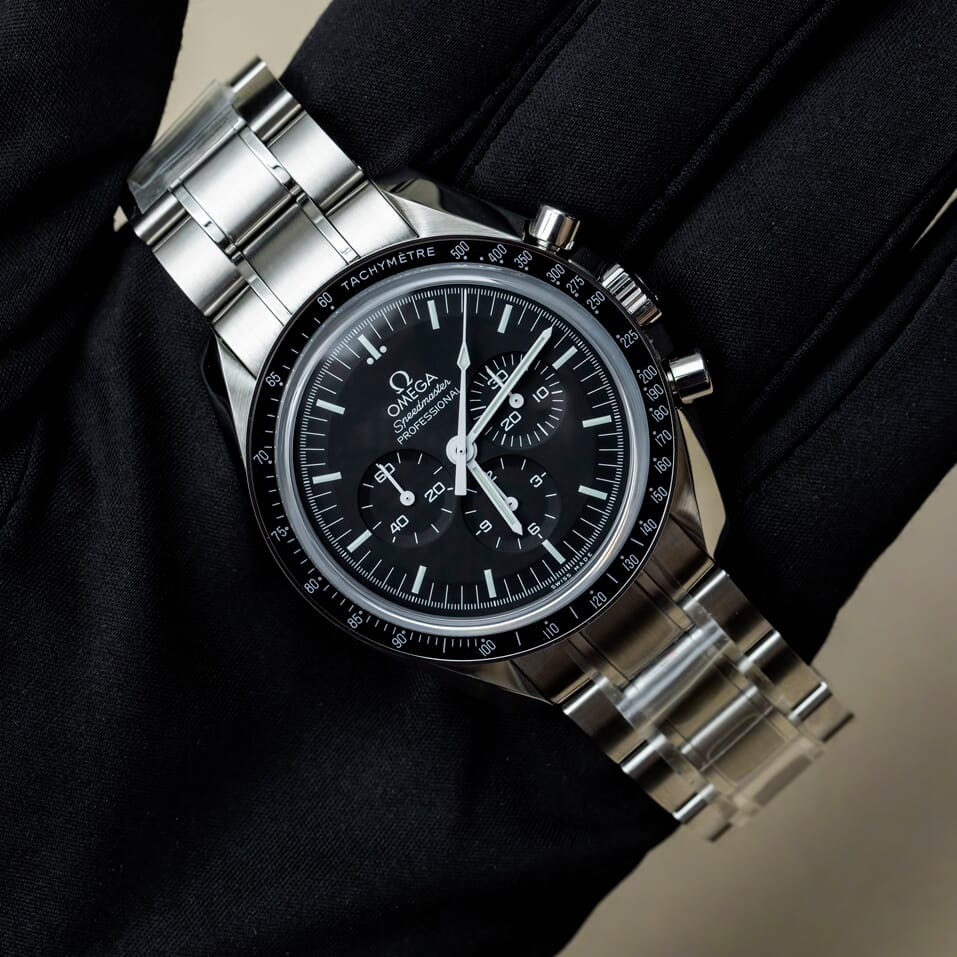 Omega Speedmaster
The Omega Speedmaster is, quite literally, out of this world. Also known as the Moonwatch for its use on NASA's Apollo missions, its timeless design has remained largely unchanged since it was first launched back in the late '50s. Because of its rich historical significance and legendary design, it has been able to maintain a high resale value over the years. And while some collectors will try and convince you that the MoonSwatch collaboration with Swatch has tarnished the piece's reputation – it really hasn't. These are two very different models, and fans of the Speedmaster will continue to love it to the moon and back.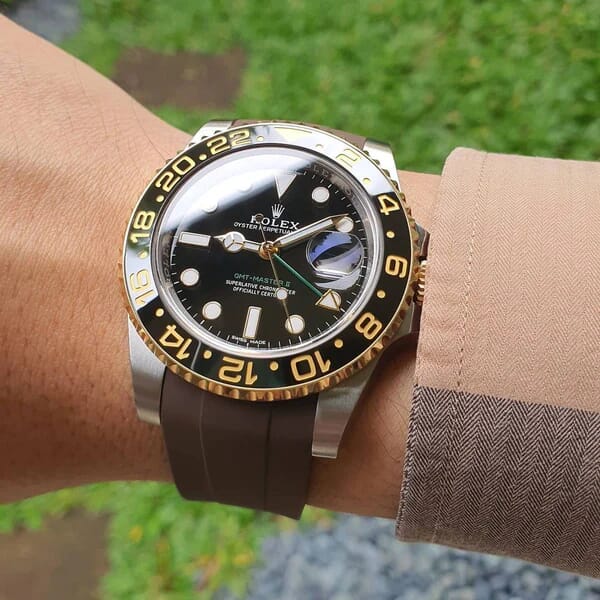 Rolex GMT Master II
It shouldn't be that shocking that out of the ten in this, three of them are by The Crown. Arguably one of the most sought-after models in the line-up, the Rolex GMT Master II is the sequel to the GMT Master, and was first introduced in 1954. Available with the red and blue "Pepsi" bezel, the black and red "Coke," as well as the all-black version that's frequently mistaken as the Submariner, no matter which one you end up going for, they're all decent investment watches in their own right. Because the GMT Master II is so popular, it also happens to be one of the most faked Rolexes out there. So if you're thinking of adding one to your collection, make sure it's fully authentic and comes with all of its original papers and documentation.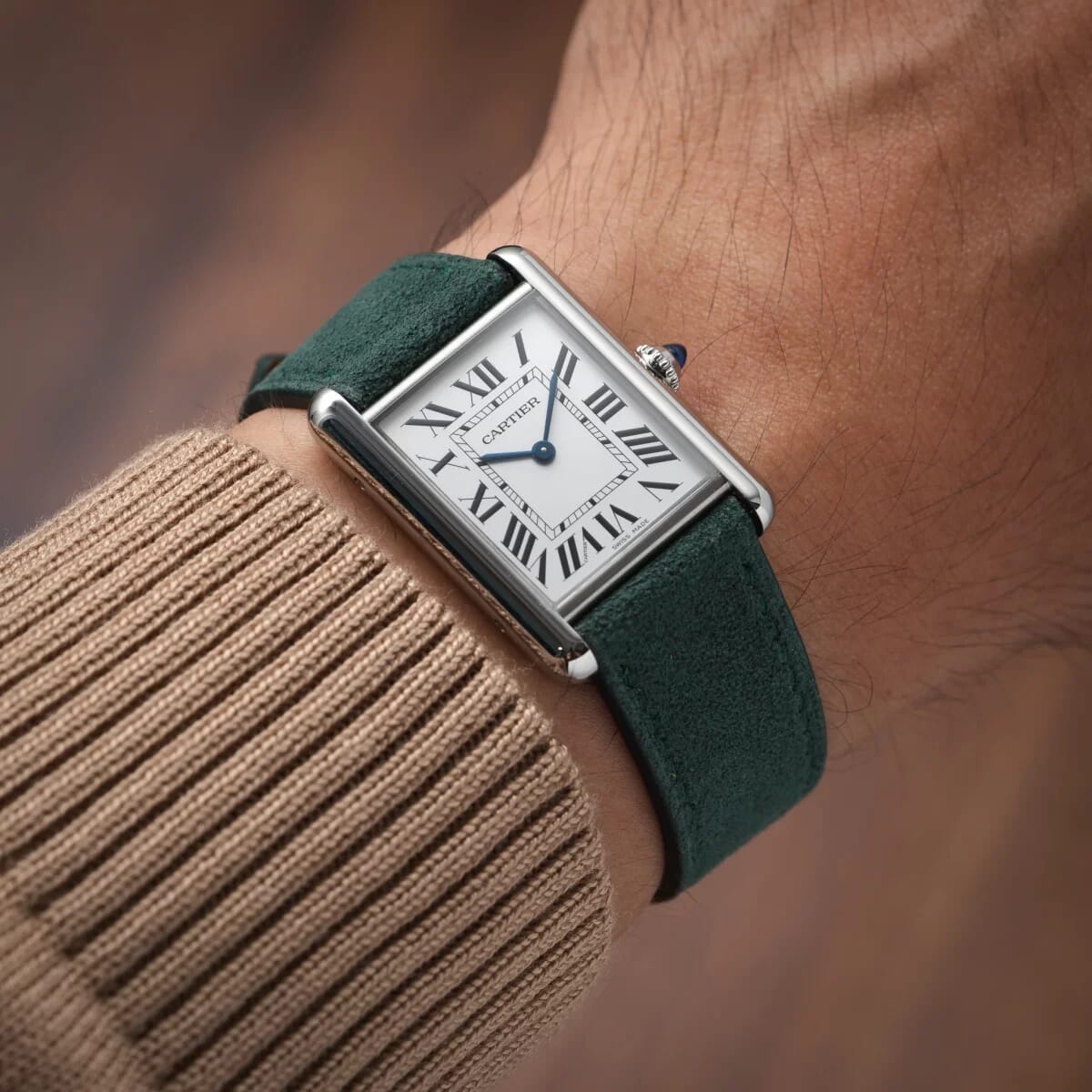 Cartier Tank
Even though the Cartier Tank is well over a century old, it still has one of the most iconic designs in horological history. Known for having a very chunky and very thick case, it's also famous for its Roman numeral dial and signature blue sapphire cabochon crown. It's a timepiece worn by some of the most influential figures in history (we're talking Jacqueline Kennedy and Princess Diana), and depending on which model you go for and what condition it is, it can be an incredible investment that will maintain its resale value for many years to come.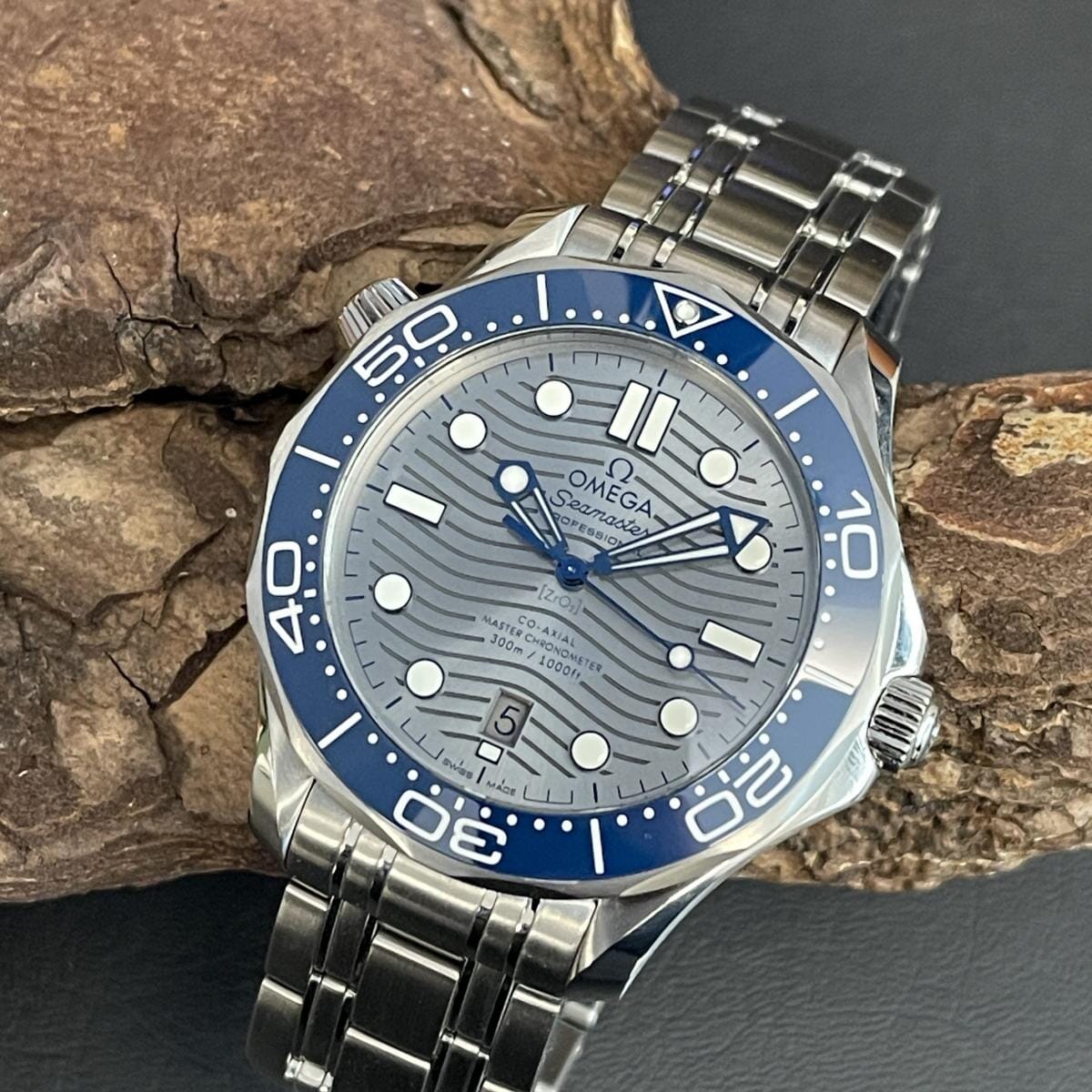 Omega Seamaster
Are you a fan of luxury dive watches and martinis that are shaken, not stirred? If so, then you should have an Omega Seamaster strapped to your wrist immediately. From Pierce Brosnan to Daniel Craig, the Seamaster has been the go-to watch for Britain's sexiest spy for decades. Taking classic design cues from the '50s and '60s and combining it with contemporary innovations like Co-Axial and a Calibre 8400 movement, and you've got something that even the great 007 would die for.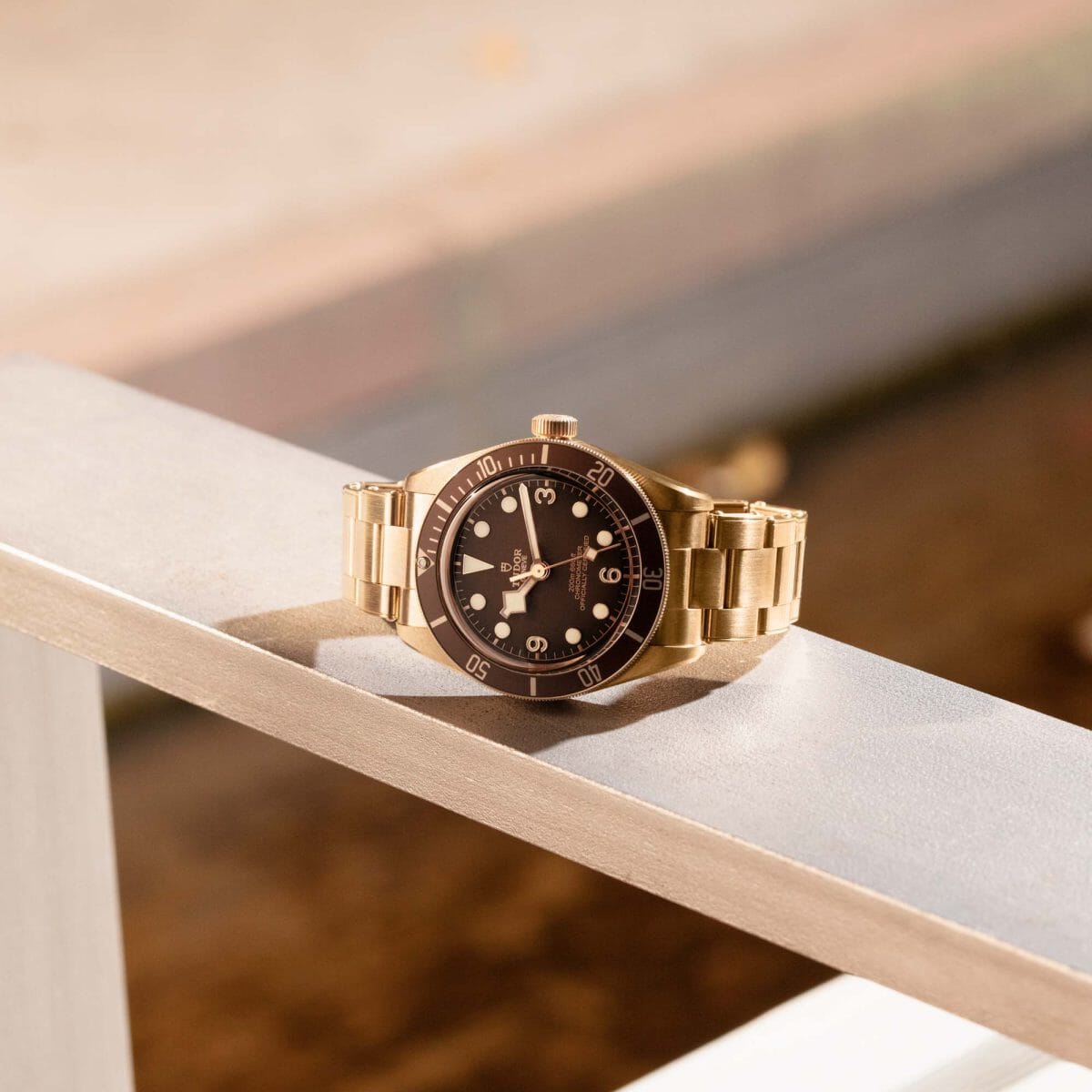 Tudor Black Bay
The Tudor Black Bay is a controversial choice. While it doesn't have the history or cultural impact as any of the other investment watches in this article, it's still a piece that deserves your attention. One of the latest additions to the legendary Black Bay family, it's fitted with Tudor's critically-acclaimed MT5602 self-winding mechanical movement with a power reserve of 70 hours. It's a future classic, and one that looks gorgeous, is extremely reliable, and will last you for many, many years to come. It's also available in a varsity of different colour options, finishes, and even an all-black ceramic one that makes a statement by being understated.
Check out our pick of the best investment watch brands to know.
---
---