There's nothing worse than seeing a grown man wearing the sort of sports rucksack that a child would wear to school. Stark branding, minimal protection from the elements and an all-round adolescent vibe. Heaven forbid that man walks into a downpour with hundreds of pounds worth of laptop inside. If you're going to carry about serious tech, you need a laptop backpack that will not only protect what's inside but look good doing so.
Which is how we've come to compiling this list. We've pulled together a host of stylish, practical and – dare we say – it performance-minded backpacks for the everyday. Made from waterproof materials, practically built and with features galore, here's our pick of the best men's laptop backpacks on the market.
Best laptop rucksacks for men in 2023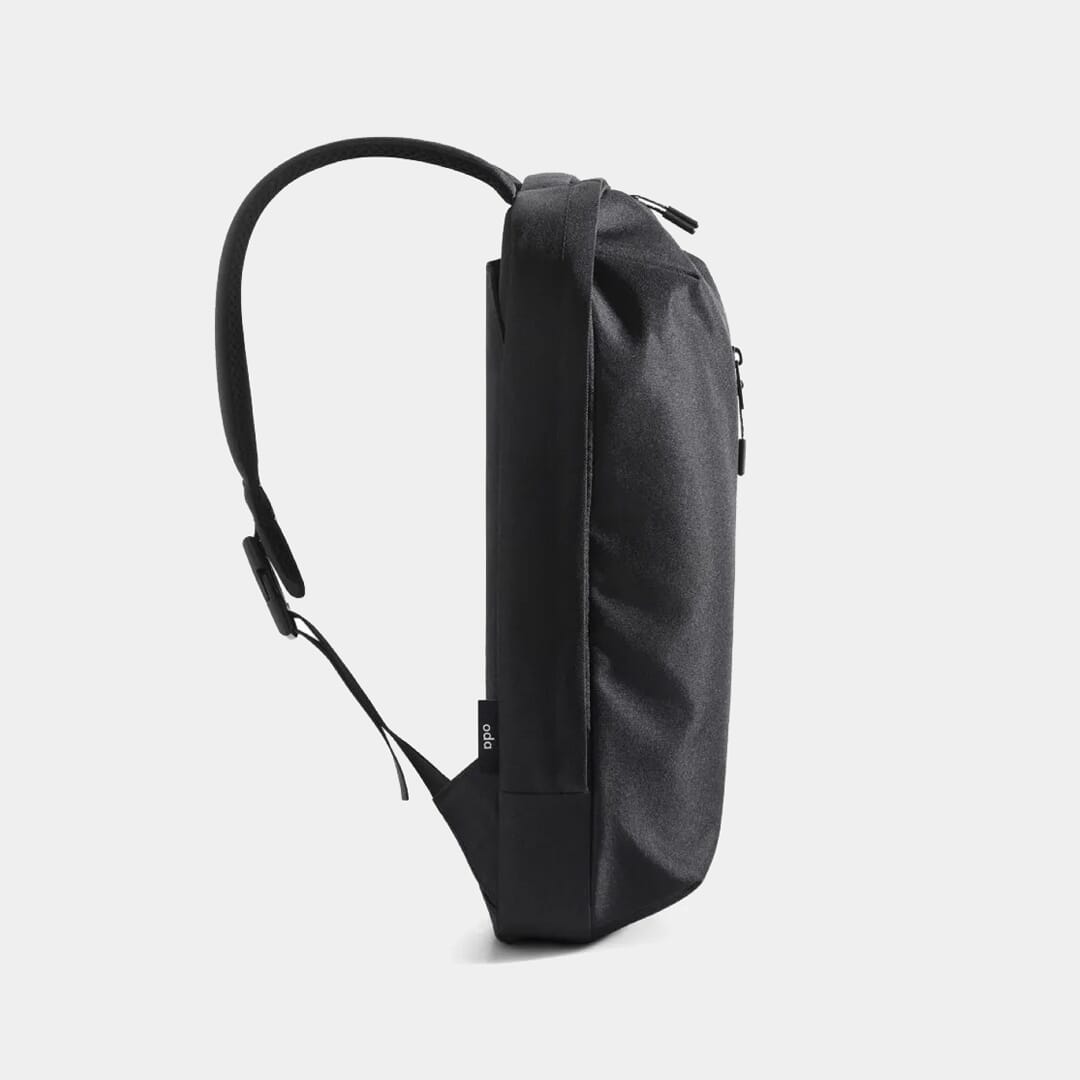 Oda Hop Backpack
Ergonomic, lightweight and waterproof. Oda will tell you it's the most comfortable backpack you'll ever own but we'll let you make up your own mind on that. They've certainly given it their all. A great little commuter bag that also works travelling or out in the country, the interior laptop pocket fits a 16" Macbook (without sleeve) and the outer fabric and zipper are waterproof. There's enough pockets for handy organisation too without overkill. Minimalist and streamlined, the ergonomic straps are made for comfort with breathable mesh allowing for airflow.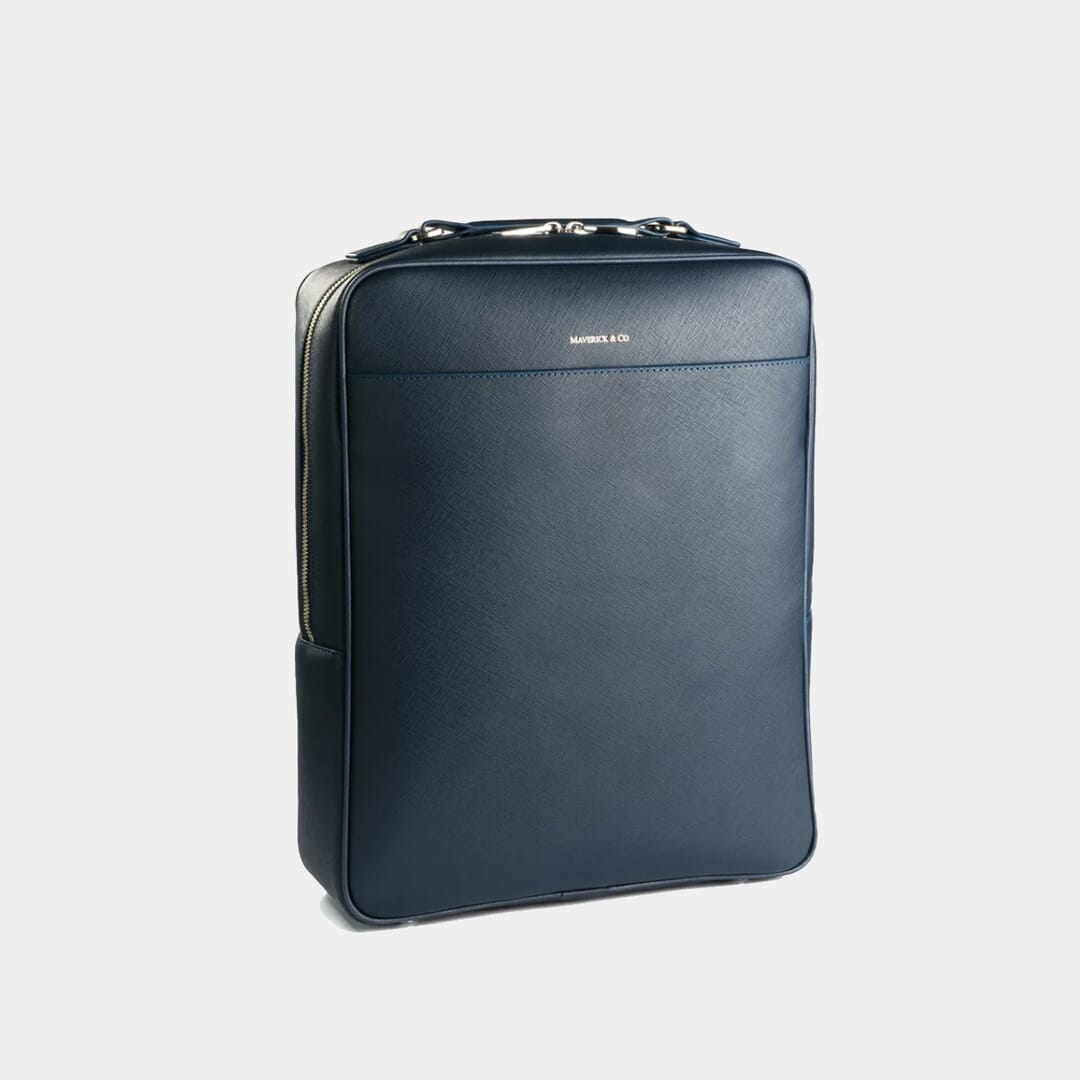 Maverick & Co. Metropolitan Business Backpack
For a modern business backpack, consider Maverick & Co.'s Metropolitan backpack. Available in classy black and navy, a Saffiano leather outer makes for a smart luxury piece of everyday luggage, with plenty of compartmentalisation in the middle for the workday's essentials. Complete with double velvet lining, the interior boasts a laptop compartment (suitable for a Macbook Pro 15"), main compartment with two-way zip and pen and phone pockets. Adjustable padded nylon shoulders make for comfortable day to day wear.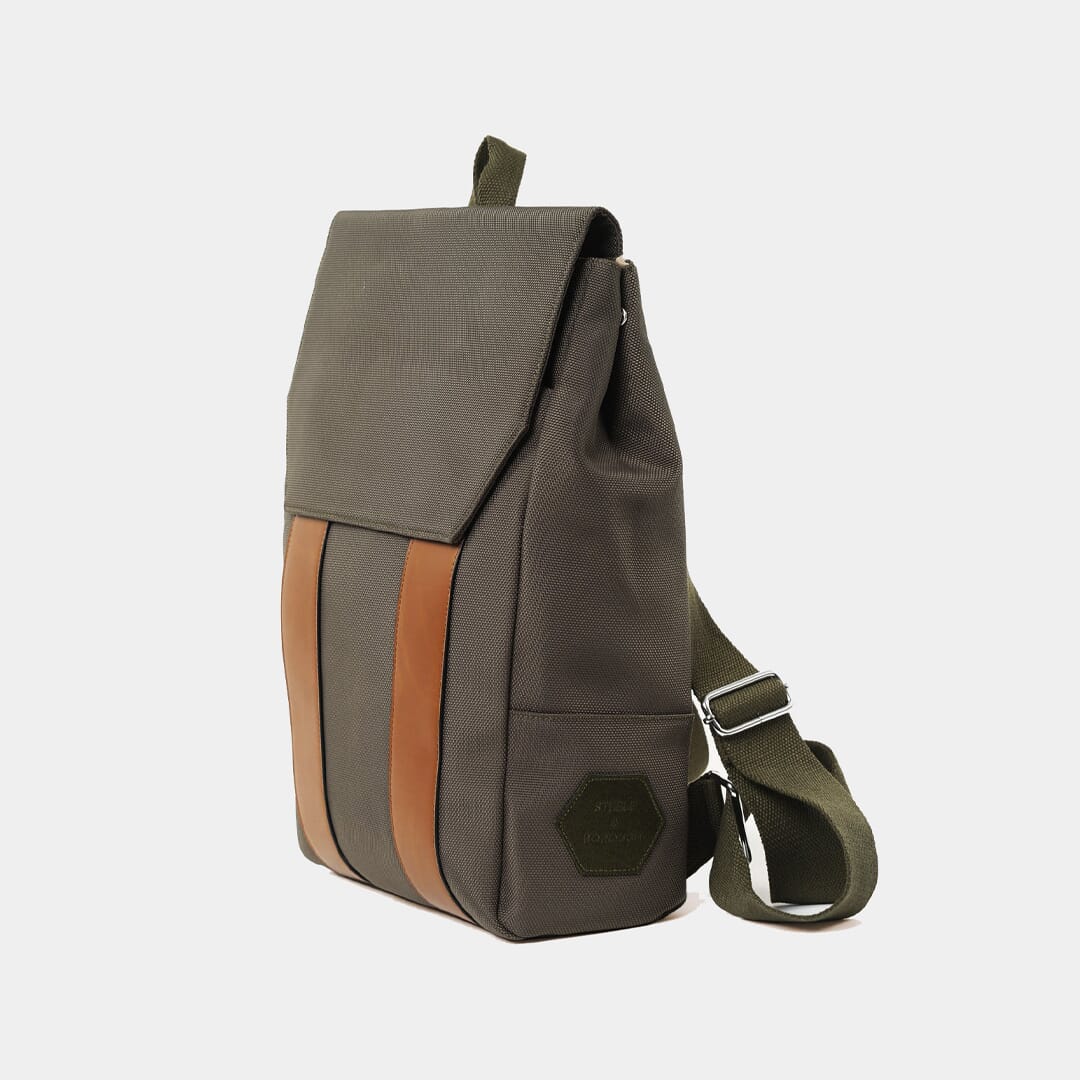 Steele & Borough The Backpack Forrest
There's a big focus on details at Steele & Borough. That's why if you look closely you'll see features like the brand's custom monogram pattern on the inside lining of the bag, metal feet for protection and logo engraved zippers. Every detail has been thought through. The Backpack Forrest features water resistant fabric, P.E.T.A approved vegan materials and a smart magnet lid closing system. Inside there's a padded laptop compartment and on the back panel there's even a hidden trolley fastening. An absolute godsend on the move.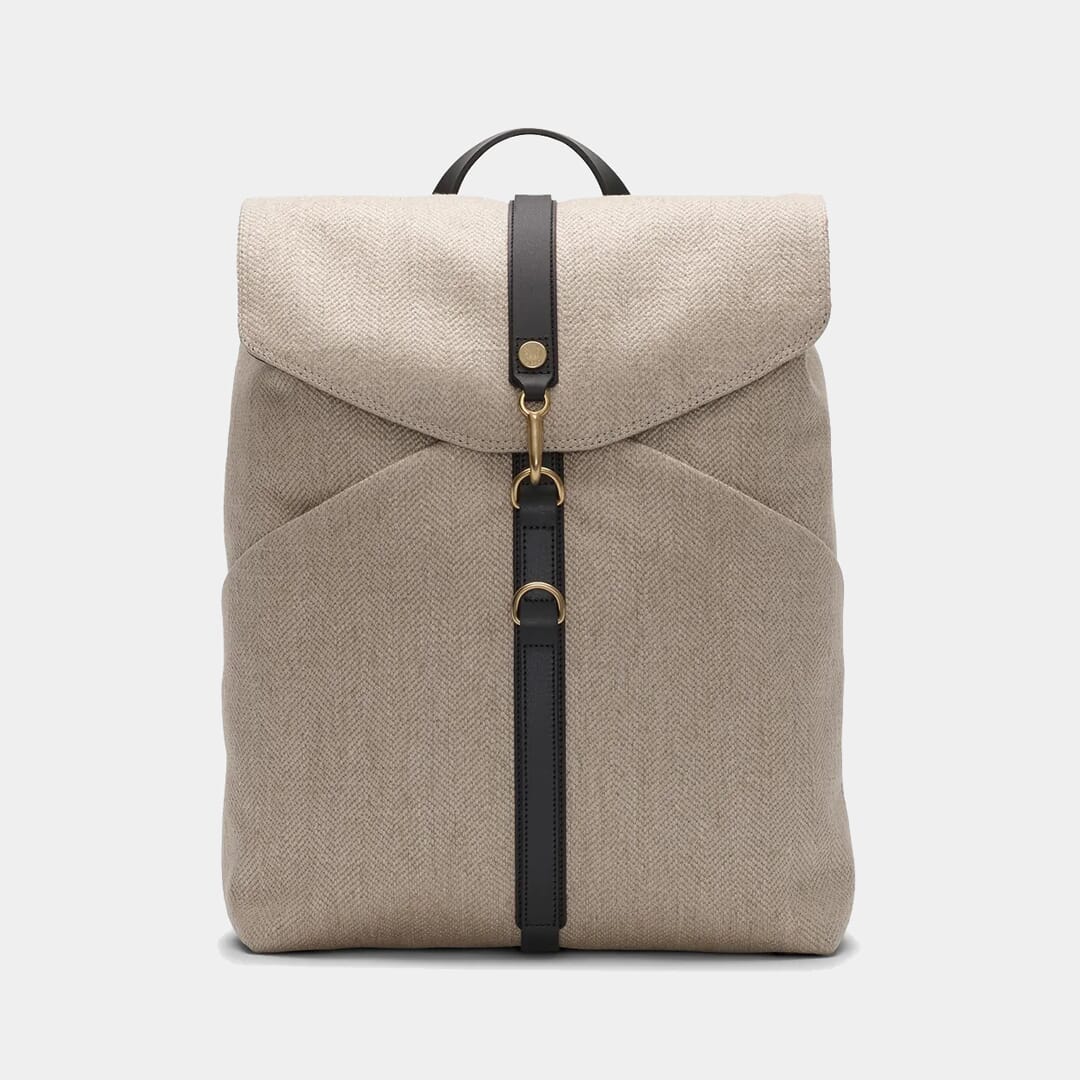 Mismo M/S Rucksack
Very stylish indeed. The M/S rucksack from Mismo is a bit of an eye-catcher. Slim, with a stylish modern aesthetic, the rucksack features a compartment for a padded 14" laptop and hard-wearing cotton canvas on the outside for keeping everything protected from the elements. A carabiner fastening keeps the rucksack closed, either with the flap down or rolled. Inside there's a main compartment with further two zipped pockets for added organised storage. Full grain bridle leather and quality cotton canvas make for a premium material build.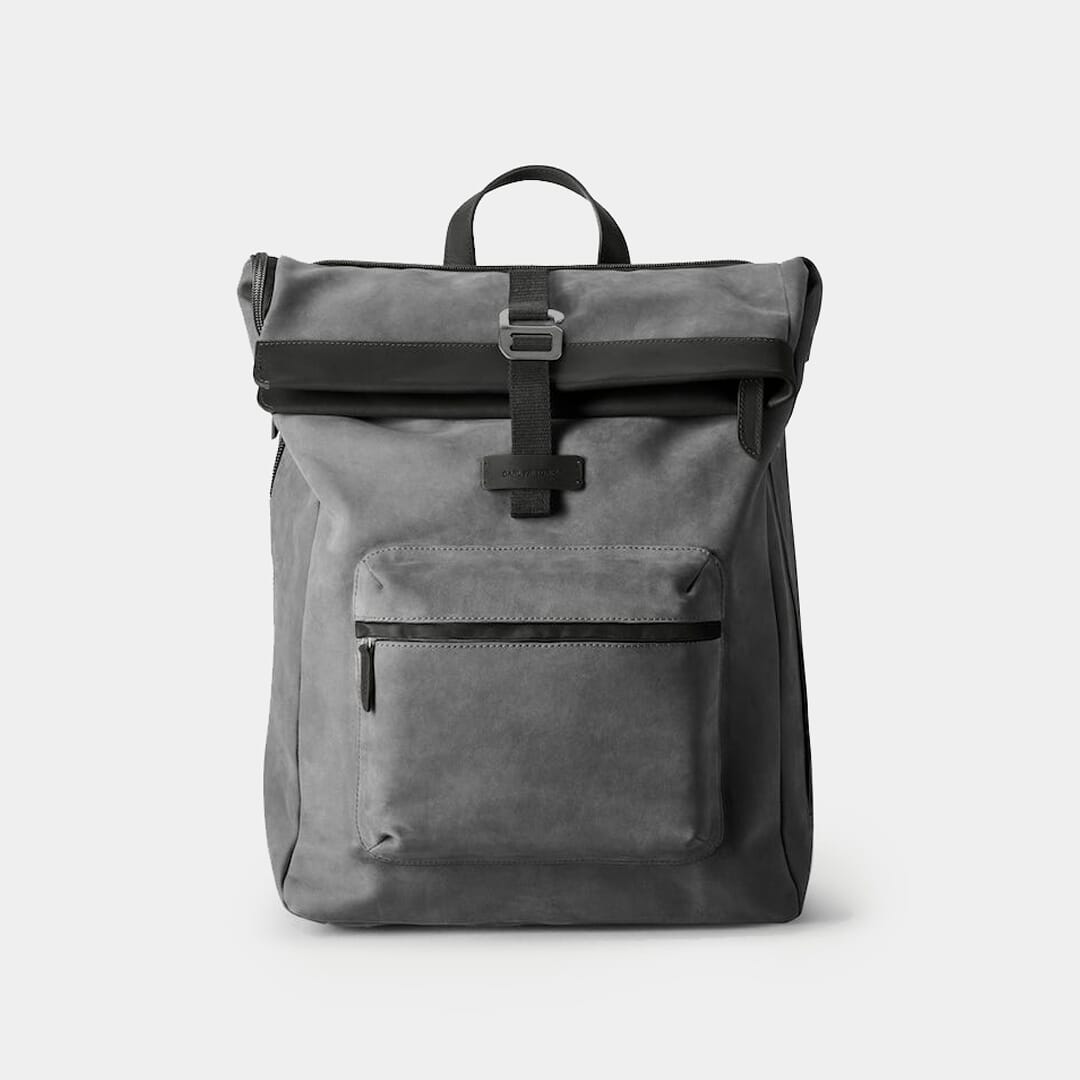 Carl Friedrik City-hopper Backpack
Swedish brand Carl Friedrik has grown from humble beginnings into a premium purveyor of leather accessories. Now with a luxury collection of practical yet refined every day luggage options, the City-hopper backpack is a great day to day commuting backpack that transitions seamlessly into longer trips. Made from the finest nubuck leather, the rucksack's interior is spacious, with a padded laptop pocket, and the innovative zip closing fold top design is a real time saver. It also allows for expansion when there's more to carry.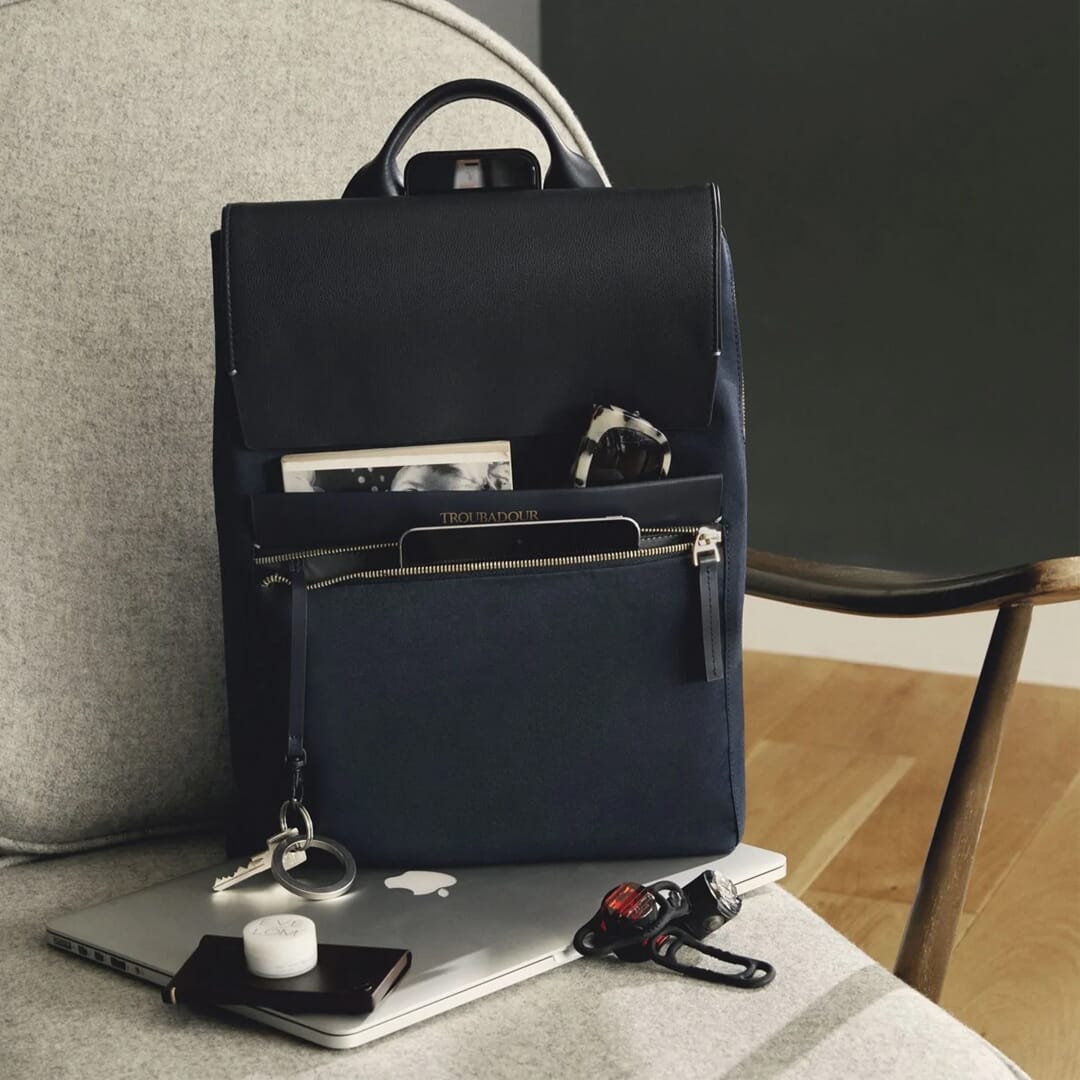 Troubadour Ki Backpack
The Troubadour founders will tell you they were in search of the perfect weekender bag. What's evolved from that mission is a range of luggage options that as they put it, can be seamlessly taken from the boardroom to the mountains. Clean lines and rugged materials. The Ki Backpack certainly fits the bill. Available in black and navy, with a slim leather design and only essential pockets inside and out, the rucksack will easily fit up to a 16" laptop. A waterproof outer and lining keep everything dry whilst breathable back panel and ergonomic straps make it a comfortable one for your back. An easy trolley sleeve means your suitcase handle can take the strain on longer trips.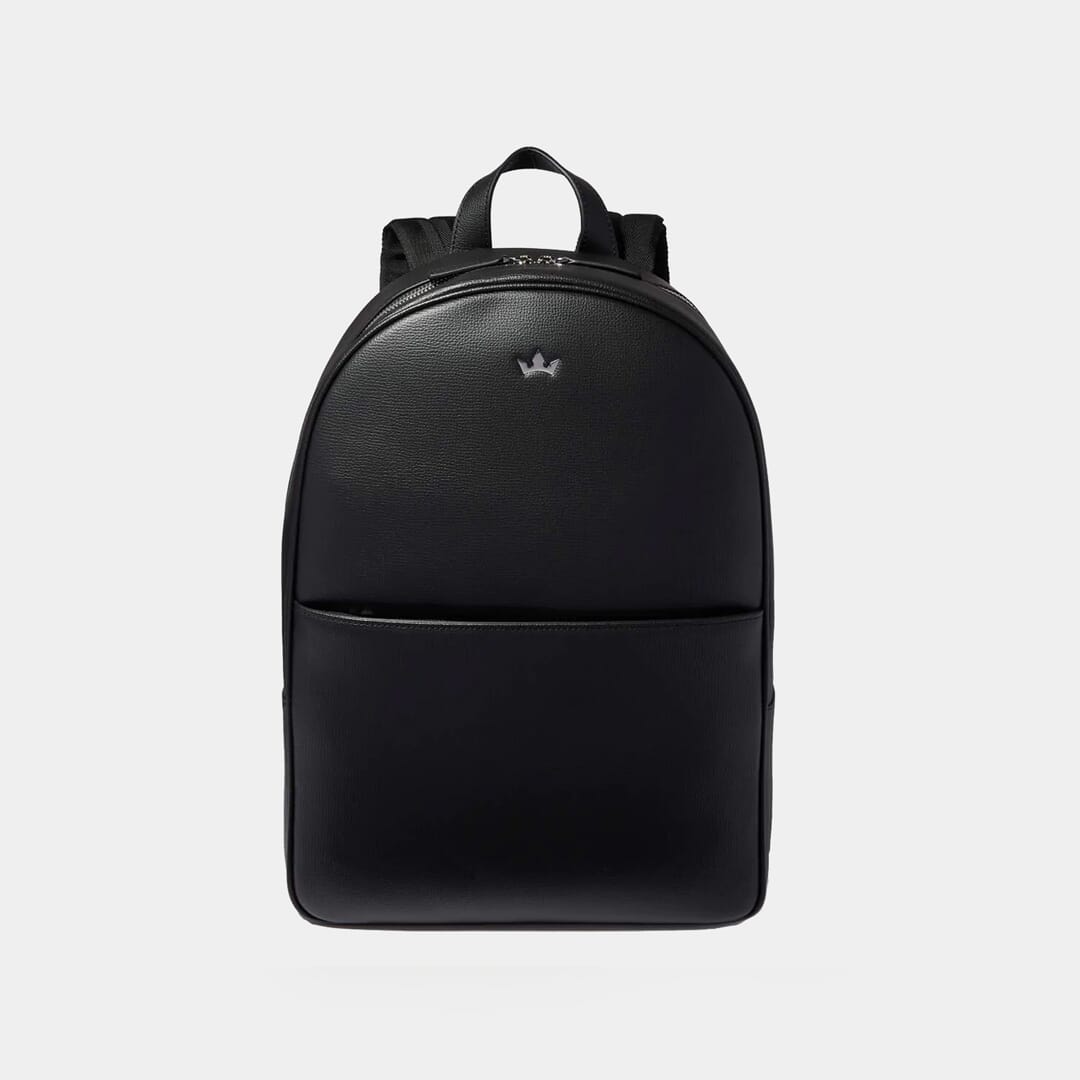 Roderer Award Backpack
Some will just want a minimalist, premium Italian leather laptop backpack that oozes class and does the job. Step forward Roderer. The Award backpack has a round-top design and clean line silhouette. Inside the backpack there's a separate padded compartment for a 13" laptop and a large compartment for belongings. Adjustable shoulder straps ensure comfort whilst a front zip pocket is handy for stashing items on the go. Especially handsome in black, it's an understated style piece for the man about town.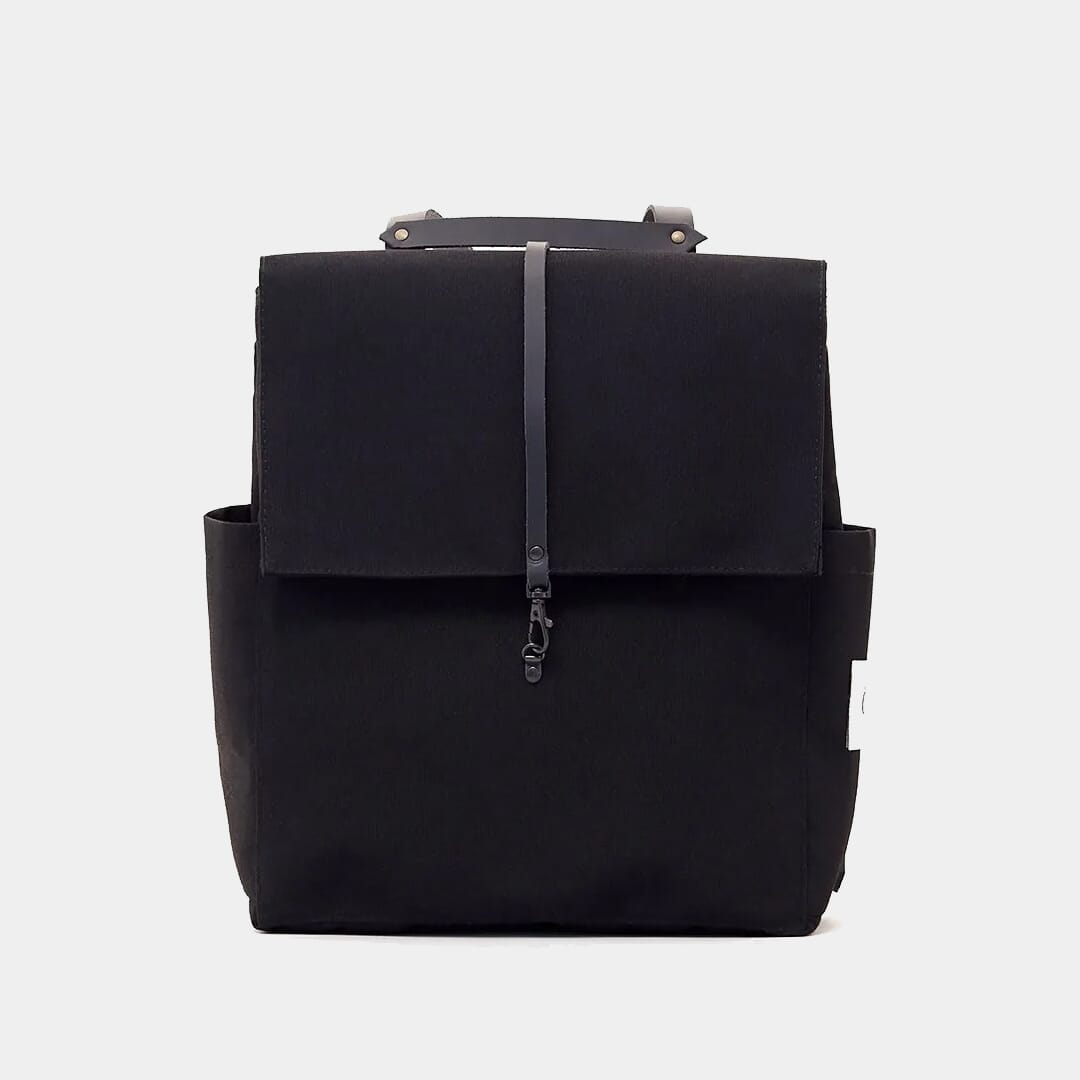 Ölend Mini Holden Air
The fate of the world is on your shoulders. With Barcelona brand Ölend, that statement is a literal one. The brand's AIR collection is made from a NASA-endorsed material that has an invisible coating that activates when UV rays hit it. The coating then converts volatile organic compounds, and notably nitrogen oxide, into water vapour and nitrate. It cleans the air around it basically. If that's not enough for you (selfish), the Mini Holden Air pack also has natural leather straps, two side pockets, a 13" laptop sleeve and internal padding. Do your part and look great as you do it.
Found your perfect laptop rucksack? Discover our pick of the best tote bags for men.
---
---