When it comes to quality menswear, a lot can be said for where an item is from. We see it in the UK with the Royal Warrant. A mark of quality that tells you that if an item is good enough to be supplied to the Royal Family, be that a brand of food or a particular shoemaker, you can bet that it's good enough for you. Other countries have similar marks of quality and one such mark is Made in the USA.
Impossible to not read in Bruce Springsteen's singing voice, Made in the USA is a quality stamp that means most, if not all, of an item has been produced in the USA. It applies to a wide array of items but is especially notable in sneakers. With a Made in the USA sneaker comes a prestige, a rarity and due to stricter quality standards, a better product. If you're on the hunt for a sneaker that's Made in the USA, here's our pick of the best brands.
What counts as Made in the USA?
Made in the USA is a serious business. Delve into the US government's Federal Trade Commission website and you'll find plenty of examples of companies and brands that have been held to account for not keeping to strict regulations on what counts as Made in the USA. This is good news for the consumer, of course.
To be given the Made in the USA seal, "all or virtually all" of a product must be produced in the USA. This goes for the materials used too, favouring locally-sourced rubber, canvas and leather. All of this is of course in contrast to outsourced cheap labour and production standards are low. 
Why choose Made in the USA sneakers?
It's not difficult to see the appeal of Made in the USA sneakers. Especially in a highly collectible market where prestige and rarity are a badge of honour. With a quality that is held to higher standards usually comes a smaller batch mentality meaning the product is not only better but there are less made, meaning exclusivity. 
An emphasis on materials is something everyone should seek out in their clothing and footwear, as is an emphasis on sourcing locally and building a product that is made to last.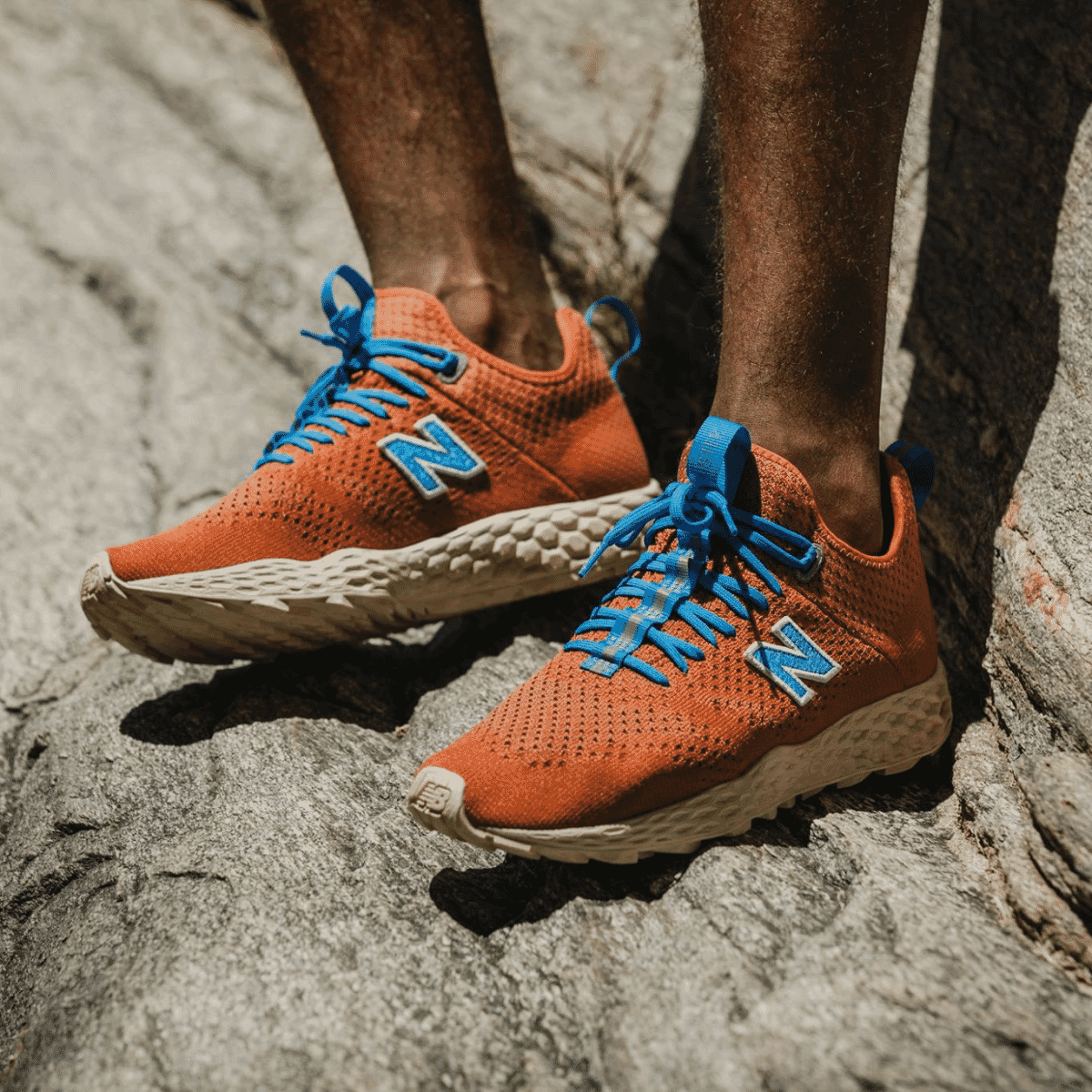 Best Made in the USA sneakers for men in 2023
New Balance Made in the USA
When considering a pair of New Balance, it's important to note that not all of the legacy footwear's sneakers are Made in the USA. Only a select range are given the full stars and stripes treatment so it's worth keeping that in mind when you are on the hunt for a special pair of kicks. The Made in USA range features seasonal takes on the widely admired 990 range which come and go in various unisex and men's colourways. The price point is slightly higher but that includes over 75 years of authentic American craftsmanship and a production completely stateside.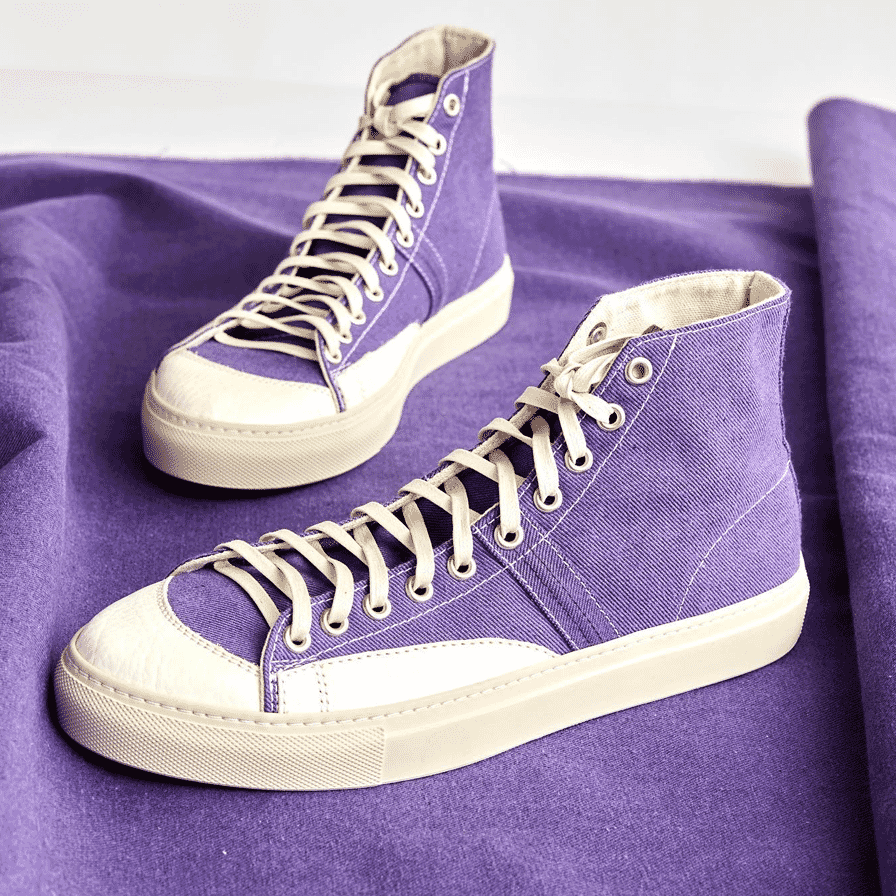 Opie Way
Classic sneakers designed, cut, sewn and finished in the USA from a small factory in the founder's North Carolina hometown. Opie Way is an all-American minimalist sneaker producer born from observing the ills of the sneaker industry and wanting to turn a passion into a homegrown success story. Pre-order small batches include minimalist low-profile sneakers akin to classics from Common Projects as well as the 70s-inspired James Court sneaker. The latter includes welcome touches like a black collar accent and milkshake suede toe cap.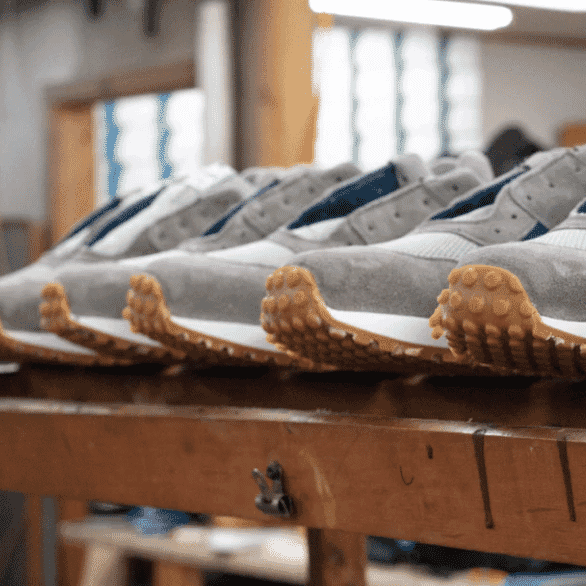 Victory Sportswear
Victory Sportswear has been cooking for a long time. Founded in 1982, originally as Hersey Custom Shoe Company, Bart and Jan Hersey made custom running shoes out of a barn in Maine. The passion project came from Bart's love of making shoes and Jan's appreciation for details, the ultimate double threat. 25 years passed and Bart and Jan were ready to give the business up, but a loyal fanbase wanted sneakers. The company was sold to Stephen Keoseian, a footwear fanatic who grew up as the third generation of a family shoe repair business and the rest is history. Premium quality, small batch retro sneakers made in the USA. From a barn to the mass market.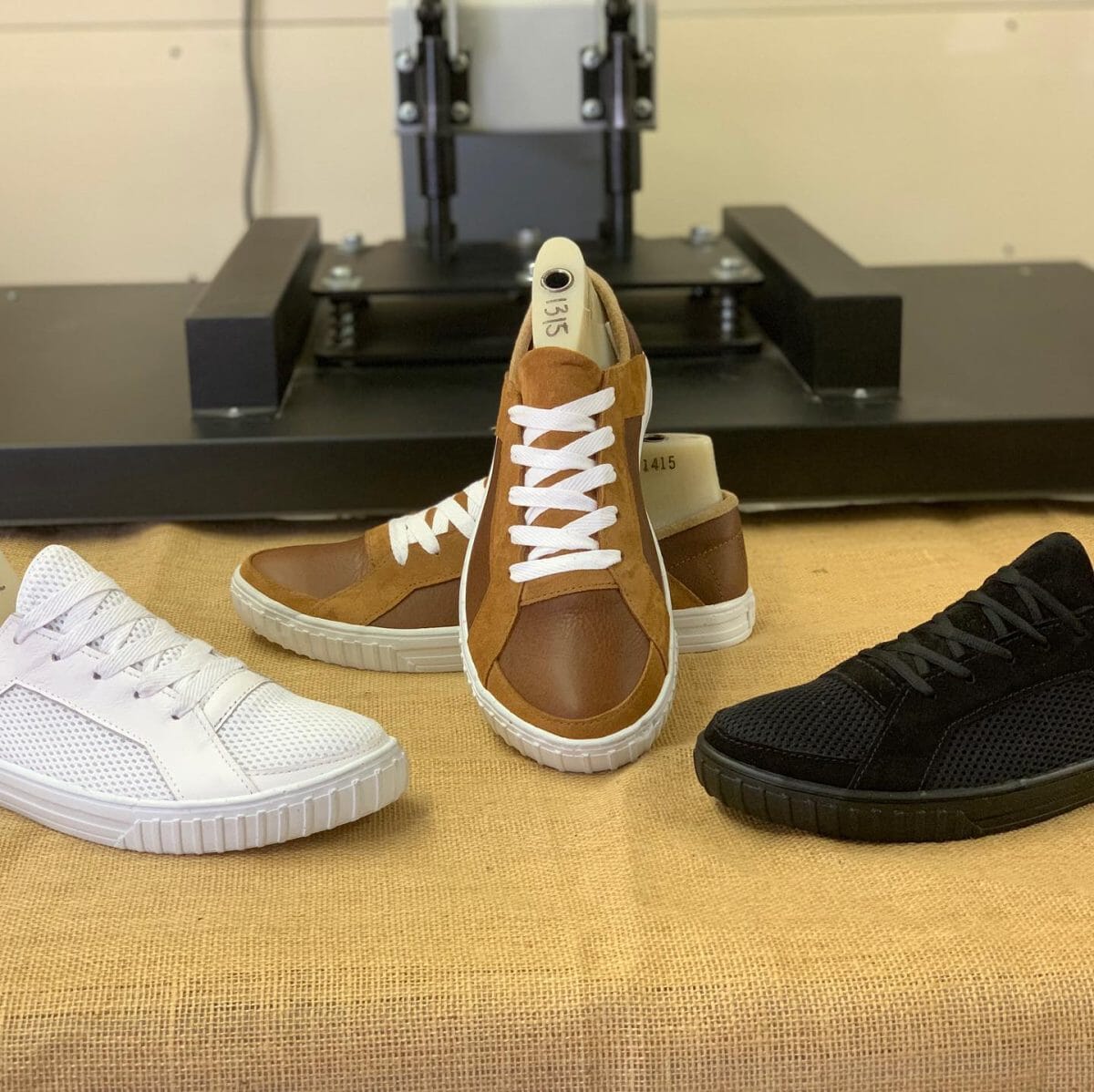 Carson Footwear
Like many brands, Carson Footwear is one rooted in protest against an increasingly outsourced norm. Everett Carson wanted a homegrown running shoe that was comfortable and smartly thought out. Carson wanted a neutral, lightweight shoe that did the job and the shoes are now a reality, made out of Milwaukie, Oregon. Made to order by hand, the trail-minded runners feature a zero-drop, 10mm, polyurethane midsole/outsole with a light, flexible upper. A lightweight sock liner provides comfort and support and a square toebox fans the toes for a comfortable barefoot feeling.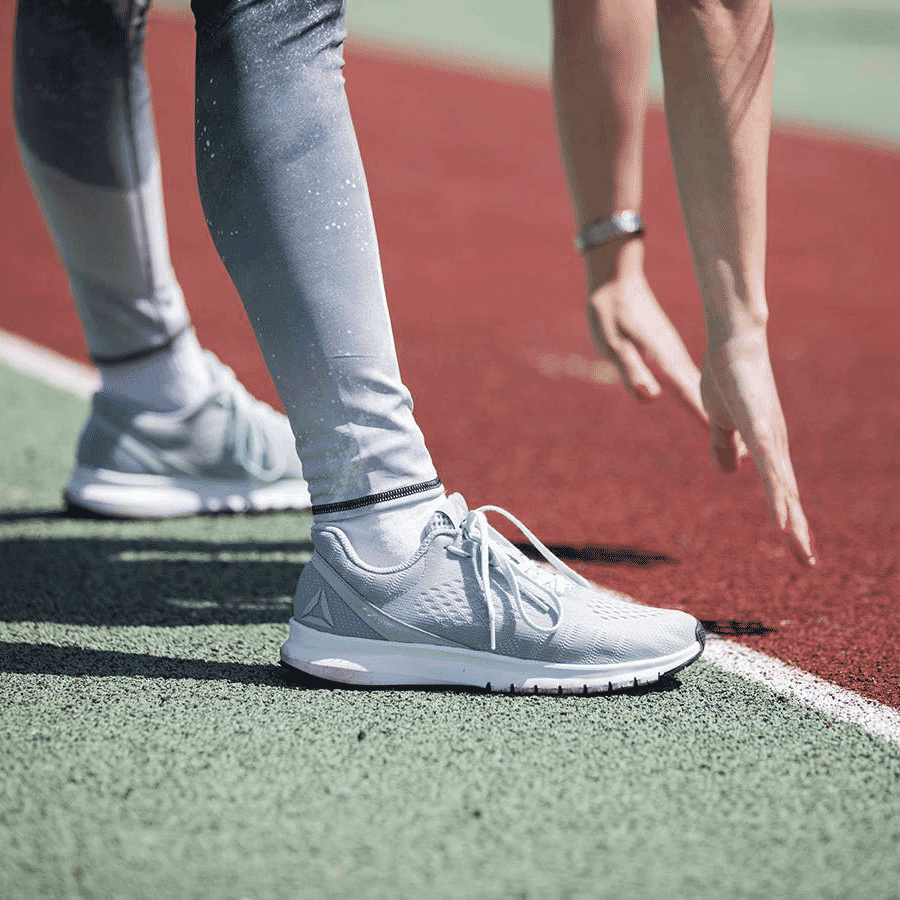 Reebok Made in the USA
Similar to New Balance, it's worth checking your preferred Reebok model to see if it's Made in the USA. The British-American brand, which was previously owned by Adidas, has in the last decade attempted to move much of its production back to America. Headquartered in Boston, Massachusetts, the brand has released American-made limited drops via its 3D-printed Liquid Factory in Rhode Island emphasising the brand's new robotically produced foam technology. Elsewhere the brand's workwear boots and sneakers are bonafide US exports.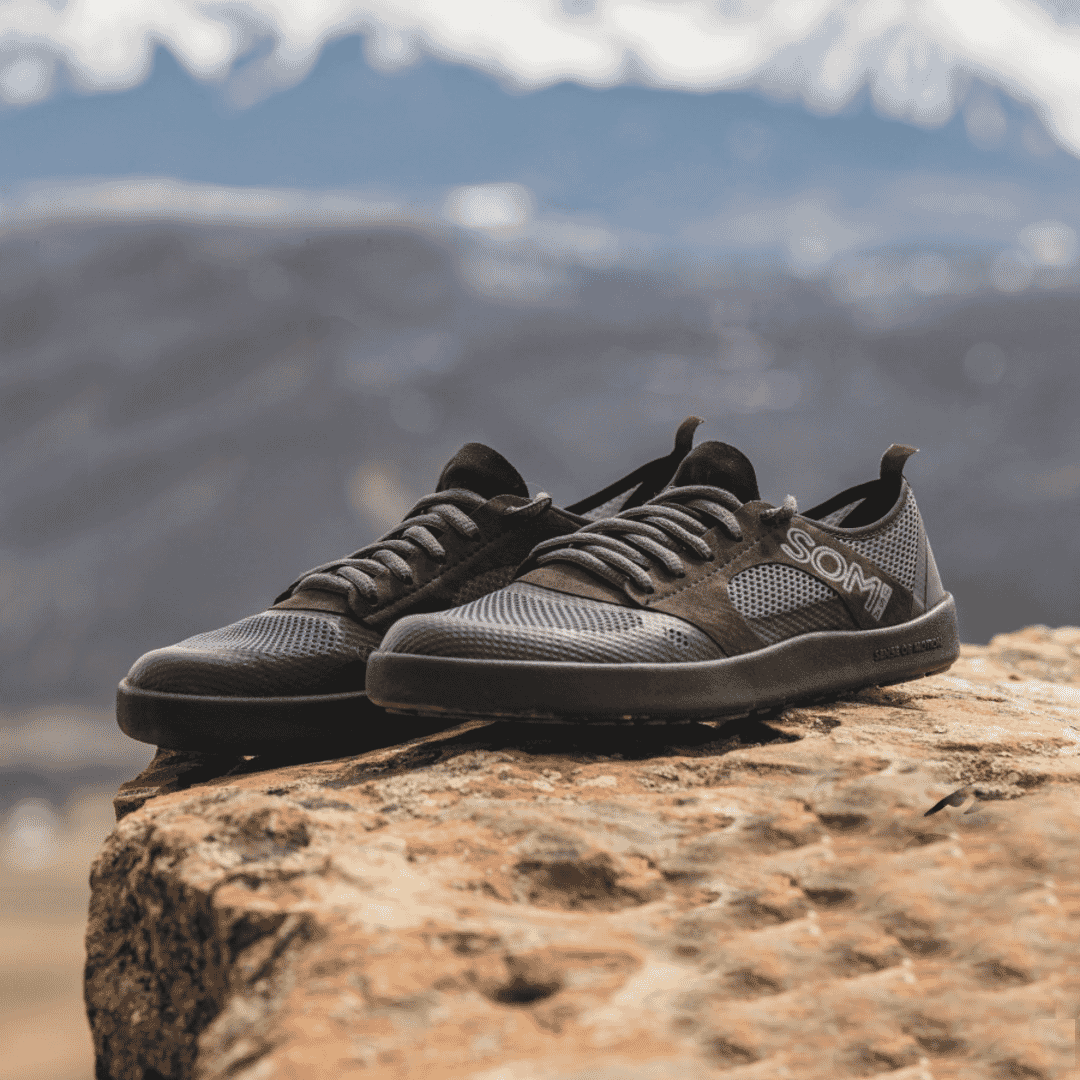 SOM Footwear
Another barefoot-inspired Made in the USA brand is SOM Footwear, short for 'Sense of Motion'. The brand comes from a place of experience. Founder Olivier Marchel, a keen runner and barefoot advocate, found that his running-associated back pain became easier to deal with when running barefoot. Reading Christopher McDowell's influential book Born to Run shed light on indigenous long-distance runners and their minimalist footwear and inspired Marchel to set up SOM. Barefoot inspired with water-repellent, stain-resistant and breathable fabric, SOM are worth considering for outdoor pursuits.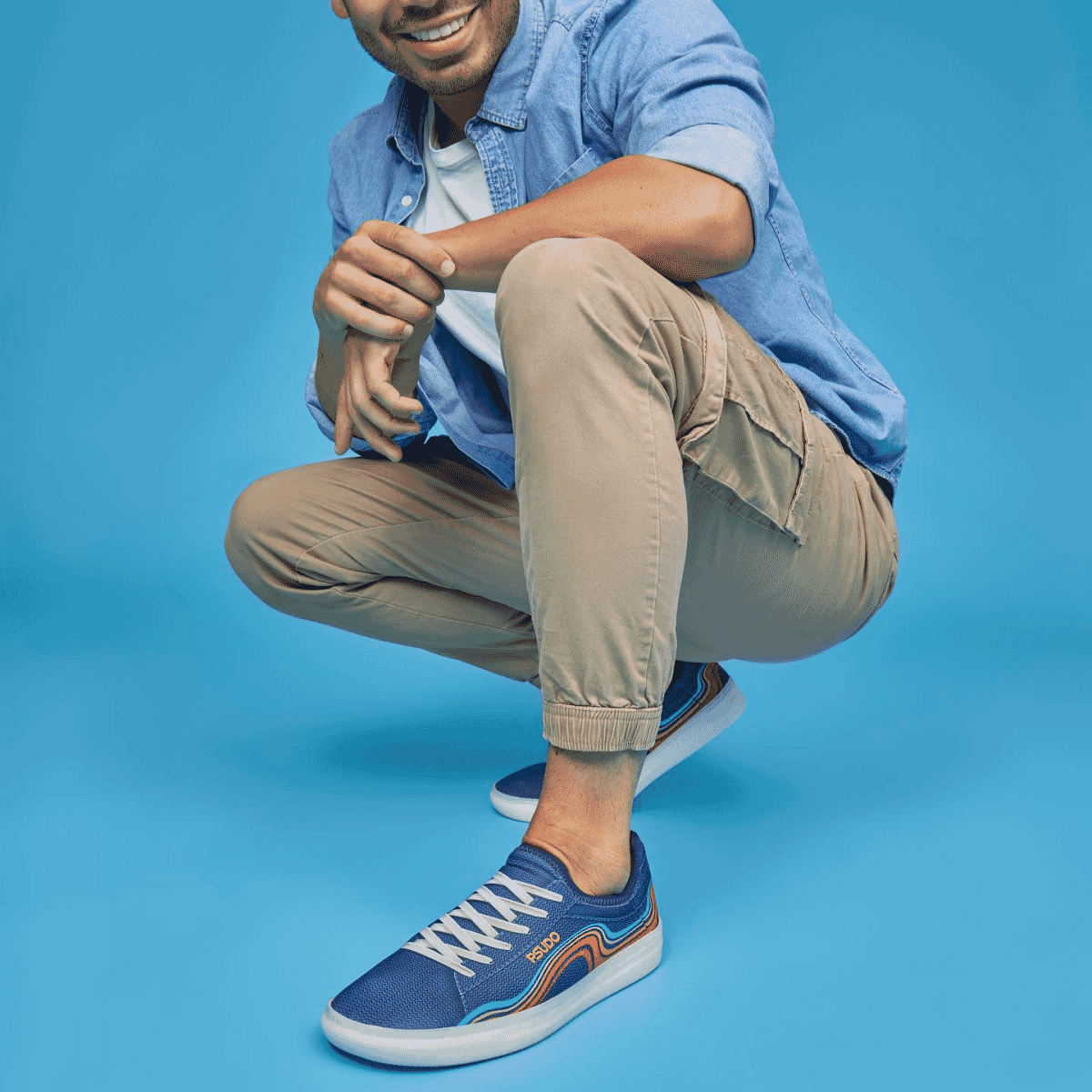 Psudo Sneakers
Psudo is all about hacking the sneaker industry. American-born and made, the sneakers favour eco-friendliness, ethical labour and staying local. The slip-on sneakers are made from recycled materials and comprise three simple components: sole, insole and upper. Insoles are breathable and anti-microbial with a foot-hugging comfort that does away with breaking in periods. Made for wearing with or without socks, anatomically correct arch support protects the foot whilst ensuring comfort.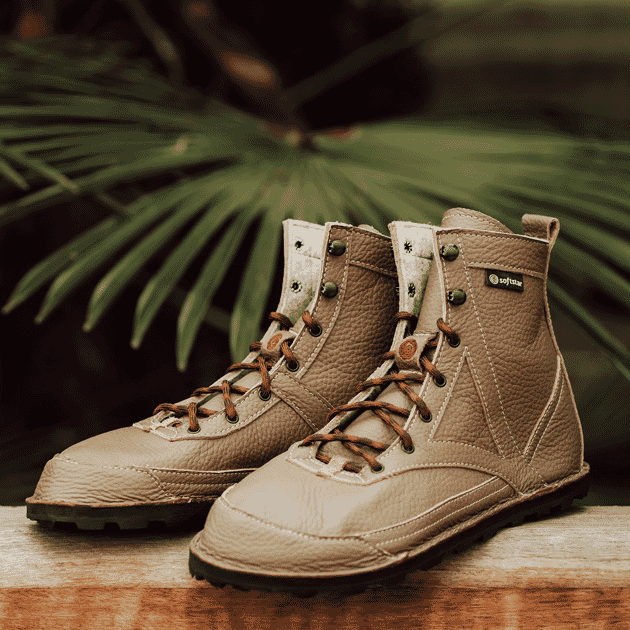 Softstar Shoes
Boasting handcrafted shoes from a workshop in Oregon, Softstar is a minimalist Made in the USA shoe brand that produces footwear that's socially and environmentally conscious. Described by the brand as 'gloves for your feet', the construction allows for natural movement and healthy foot development. Very much an acquired taste, the brand produces an athletic range that includes road and trail running options. If you're looking to toughen up your feet with a sustainably minded American shoe, Softstar might just do the trick.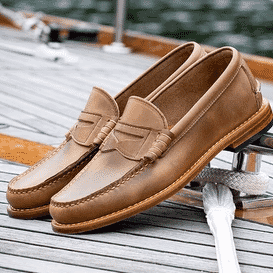 Rancourt
The history of Rancourt dates back to the 1950s, with founder David Rancourt moving from Canada to set up a factory in Maine. Handmade moccasins were the company's calling card and by 1970, David's son Michael joined him in the family business. The company changed hands in the '90s but has since been brought back into family hands continuing an all-American crafted footwear tradition. The company now produces a variety of smart and casual footwear including a line of minimalist men's sneakers. The brand's Court Classic 2.0 combines a passion for materials with a consistently evolving pursuit of comfort innovation.
Discover the luxury sneaker brands on our radar.
---
---