Looking to embark on thrilling off-road adventures without breaking the bank? In this article, we've curated a selection of the best mountain bikes under £1,000 that offer exceptional performance and value for your hard-earned money. Whether you're a beginner seeking a reliable ride or an experienced trail enthusiast looking for an affordable upgrade, we've scoured the market to present a diverse range of options that combine quality craftsmanship, innovative features, and impressive durability. From VooDoo Bizango's advanced Shimano Deore drivetrain to Specialized's renowned Rockhopper Expert, Cube Aim Race's unbeatable value, GT Verb Comp's versatile California-inspired design, and Kona Blast's no-nonsense classic, our comprehensive guide will help you find the best mountain bikes under £1000 to tackle any terrain and elevate your outdoor adventures.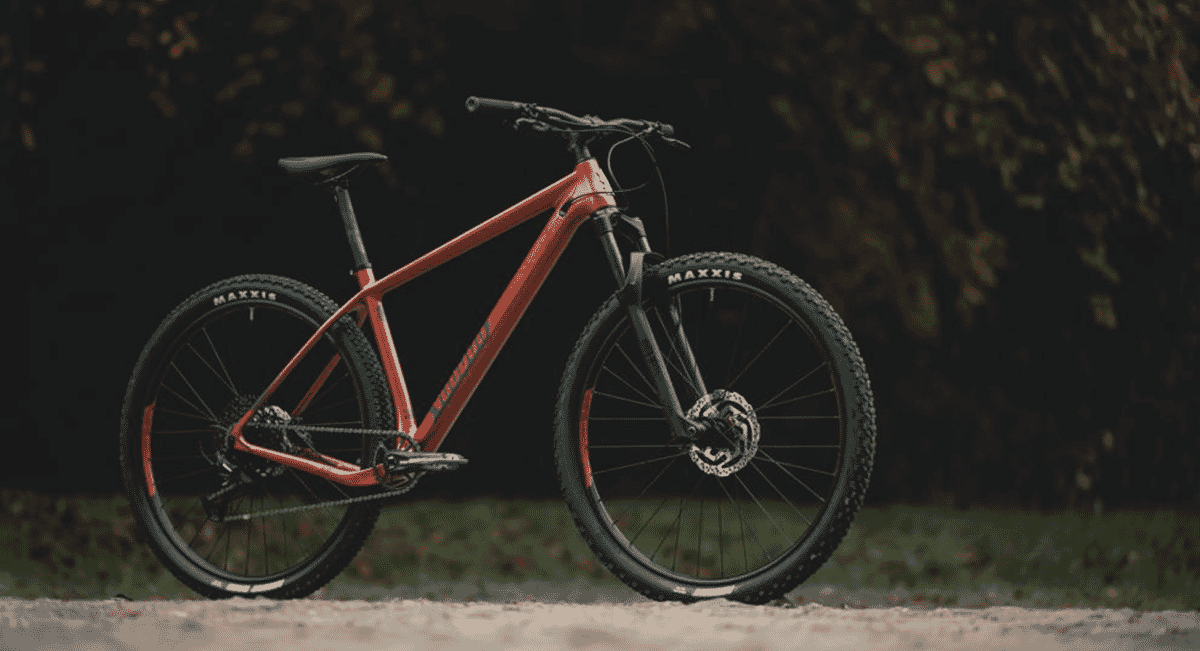 Best mountain bikes under £1000
VooDoo Bizango Mens Mountain Bike - L Frame
As the cycling enthusiasts behind one of the best mountain bikes under £1,000 like to point out: "Voo means introspection, Doo means into the unknown". Deep. Latest version of their multiple award-winning and much-loved Bizango mountain bike features a M5100 Shimano Deore 1x11 drivetrain with larger-than-usual cassette to ensure that wherever you are - and whether or not you're after a beginner mountain bike or if the Bizango you're buying is for an expert rider - you'll always find the right gear with ease, up hill and down dale. Suntour airforks as standard are more than you'd expect at this price, but VooDoo are specialists in the best mountain bikes under £1,000 so only the best will do. As designer Joe Murray puts it: "It's all about good frame design and geometry - no gimmicks, and keep it mostly functional." We couldn't have put it better ourselves. Capability for a dropper seat post? Certainly.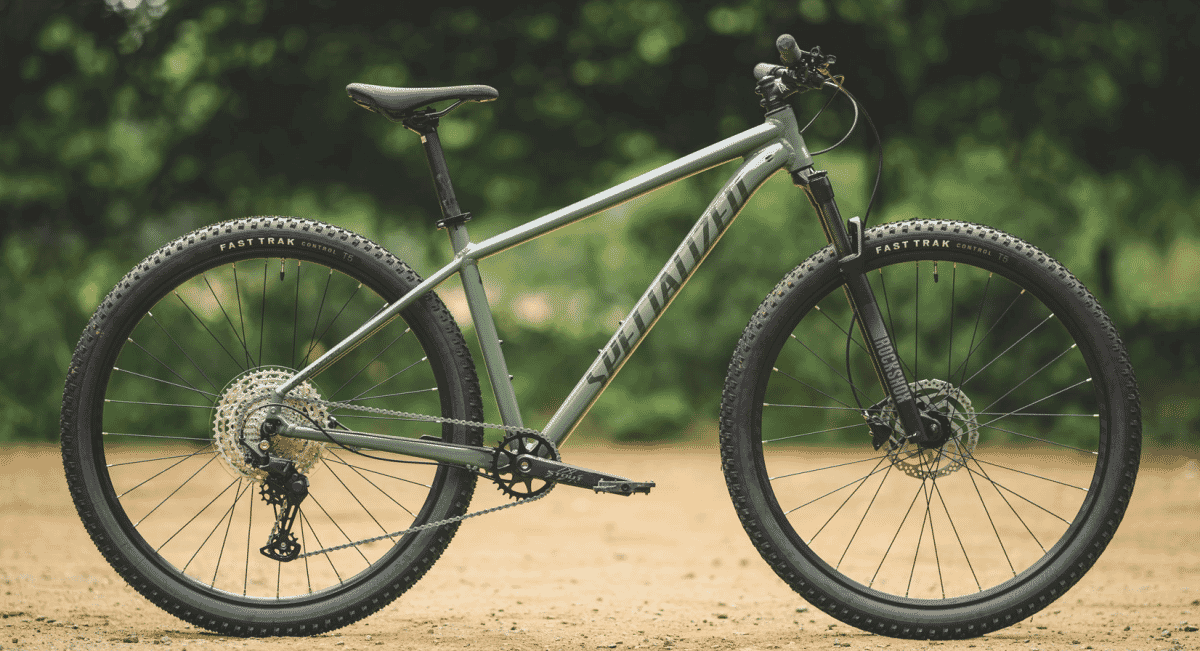 Specialized Rockhopper Expert 29" Mountain Bike 2023 - Hardtail MTB
You're not going to go far wrong - as you choose from our best mountain bikes under £1,000 - in selecting from the range offered by Specialized, one of the biggest worldwide names in cycling. Enter the Rockhopper Expert which, as the company proudly likes to point out, "is the culmination of 30 years of redefining the relationship between value and performance". Translation: you might be looking for a mountain bike under £1,000 but we've not skimped on the quality. Take the aluminium frame, specified because it's both lightweight and strong. Or the SRAM disc brakes, front and rear, offering reassuringly strong stopping power for any beginner mountain bike - and crucial for the more experienced rider who's extending the Rockhopper's abilities on a hard ride over the Downs. If you decide this is your choice among the best mountain bikes under £1,000, all you then need to do is find some rocks to hop over, and you're done.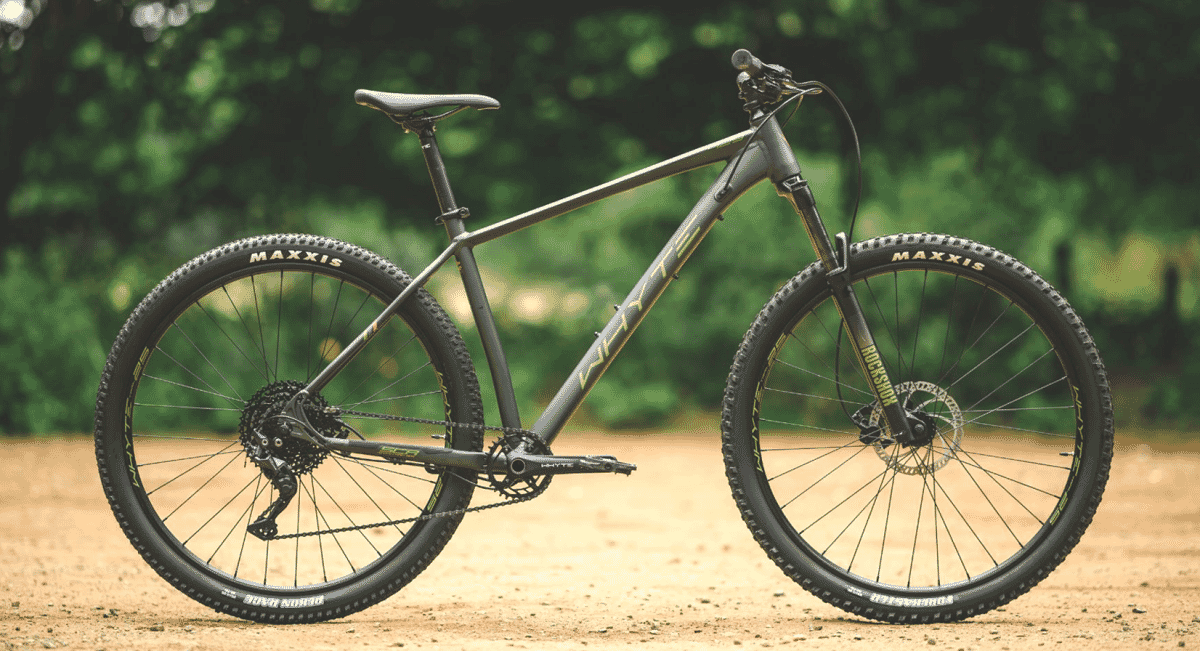 Cube Aim Race Mountain Bike 2023 - Hardtail MTB
Haggle a little and you might just get the Aim Race home and ready to ride on a seriously limited budget, in which case you might be right in thinking this is the best mountain bike under £500. Thing is, though, that the rugged Cube Aim Race is good enough to be a real contender among way more expensive bikes, so it's easily among the best mountain bikes under £1,000, too. Take a close look and it's not hard to see why. For serious riders, front fork can be locked out for less bounce on the rough stuff, cables are routed internally for longevity, brakes are hydraulic discs, design allows more than enough space for chunkier tyres as and when you choose to fit them. Whether you're after a beginner mountain bike or a bike to extend your abilities on all terrains, the Aim Race has all that you need and nothing more, with the ability to upgrade when and as you need to. Looks cool too. At this price point, hard to beat.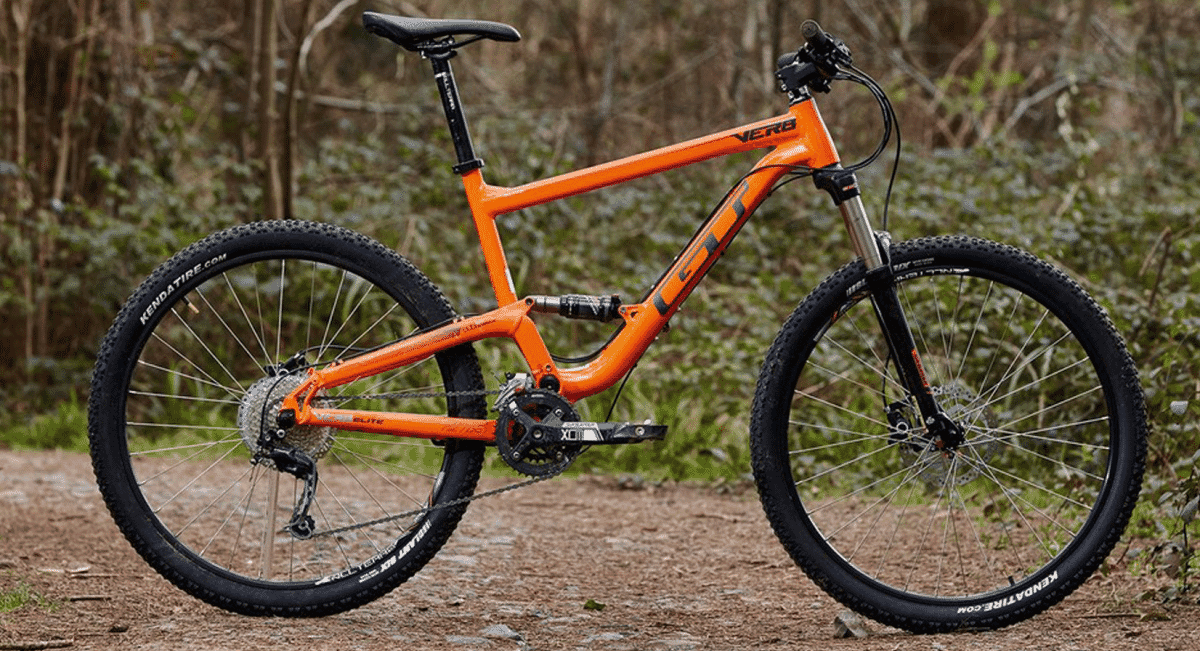 GT Verb Comp 2017 Trail Mountain Bike
Founded in southern California, with the aim of taking full advantage of the great outdoors adjacent to the American west coast, GT Bicycles engineer that critical element of freedom in all of the high-end, yet easy on the pocket, bikes that they release, guaranteeing an entry into our selection of the best mountain bikes under £1,000. Frame here is in lightweight alloy for maximum maneuverability, added toughness and excellent geometry, full suspension smooths out the roughest of trails which adds to its appeal and a place among the best mountain bikes for beginners. Idea, as these go-anywhere Californians like to put it, is that the Verb Comp "turns the mountain into your playground". So is it the best mountain bike under £1,000? It's certainly up there, helped by standard Shimano Alivio 18-speed drivetrain and hydraulic brakes. Signature sinuous looks help, of course. California dreaming of GT mountain bikes for beginners? Yes, us too.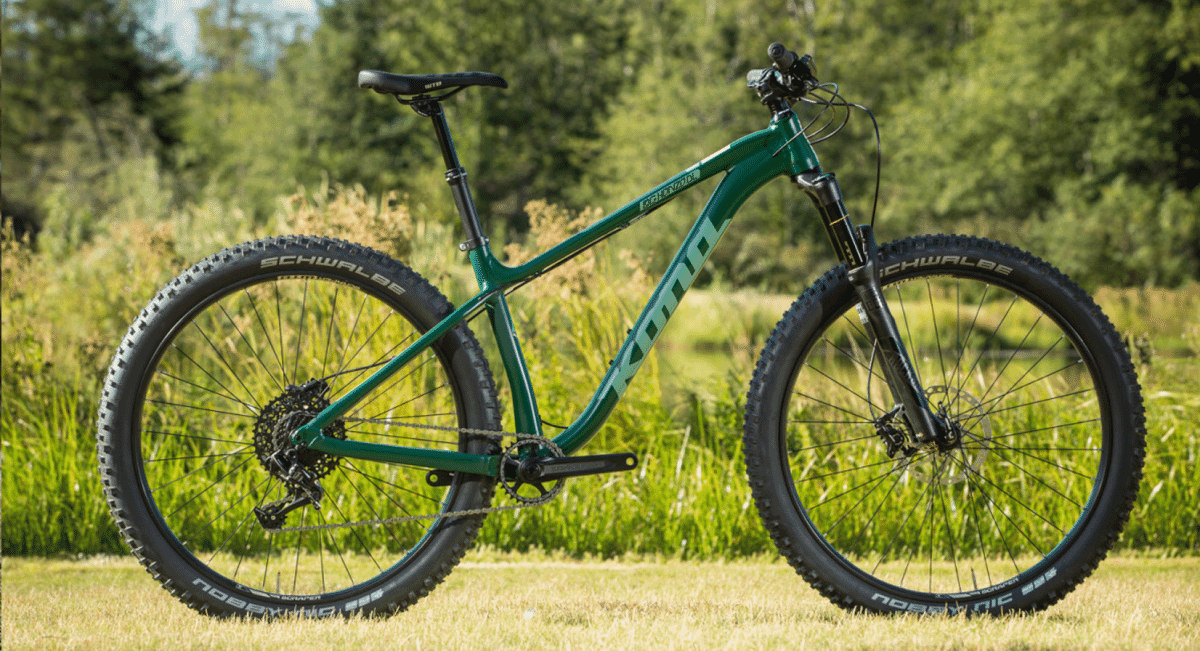 Kona Blast 27.5 2017 Mountain Bike
Fun? You'll be having a Blast. One of the pioneers of the best mountain bikes under £1000 as they bounced onto the cycling scene in the late 1980s, Kona's roots are in the American northwest, with more than ample challenging trails near to Vancouver, the city where Kona was founded. The Blast is a Kona classic, an essential entry into our pick of the best mountain bikes under £1,000. The brand's heritage dictates a no-nonsense hard-tail design and aluminium frame for the Blast, both chosen to minimise weight and maximise flexibility on the trail. Front fork is by RockShox, while Shimano Altus/Deore nine-speed drivetrain illustrates that no corners have been cut when it comes to quality. Front and rear brakes are Shimano hydraulic discs for maximum stopping power - and reassurance too. We think we might just have Blast-off.
Ride comfortably on your new mountain bike with the best cycling socks for men.
---
---