When it comes to optimizing your cycling experience, don't overlook the importance of choosing the best cycling socks for men. These often-underappreciated accessories can make a significant difference in your comfort, performance, and overall enjoyment during your rides. In this comprehensive guide, we will explore the world of cycling socks for men and help you discover the perfect pair to elevate your cycling game.
Cycling enthusiasts know that every detail counts. From the choice of bike to the quality of your gear, each element plays a crucial role in your overall experience. Surprisingly, your choice of socks can significantly impact your ride, and here's why. The best cycling socks are engineered to offer moisture-wicking properties, temperature regulation, and optimal support. They keep your feet dry, comfortable, and blister-free, even during long rides.
How to choose the best cycling socks
Before diving into our list of the ten best cycling socks for men, let's explore how to choose the perfect pair for your needs. Cycling socks may seem like a minor detail, but they can have a major impact on your ride's quality and enjoyment.
Material Matters: Look for cycling socks crafted from high-quality materials. Merino wool is a popular choice for its moisture-wicking abilities and insulation, keeping your feet comfortable in various weather conditions.
Comfort is Key: Seek socks with anatomic cycle-specific fit and cushioning in critical areas, like the toe and heel. This ensures a snug fit and added comfort on long rides.
Breathability: Opt for socks with breathable fabric to prevent overheating and sweat build-up. Mesh knit and moisture-wicking yarns are excellent choices to keep your feet dry and cool.
Supportive Features: Consider socks with arch-supporting elastic knit ribbing. This provides strength and stability, reducing fatigue during cycling.
Durability: Look for reinforced seaming on the toe and heel, which extends the socks' lifespan, making them a worthwhile investment.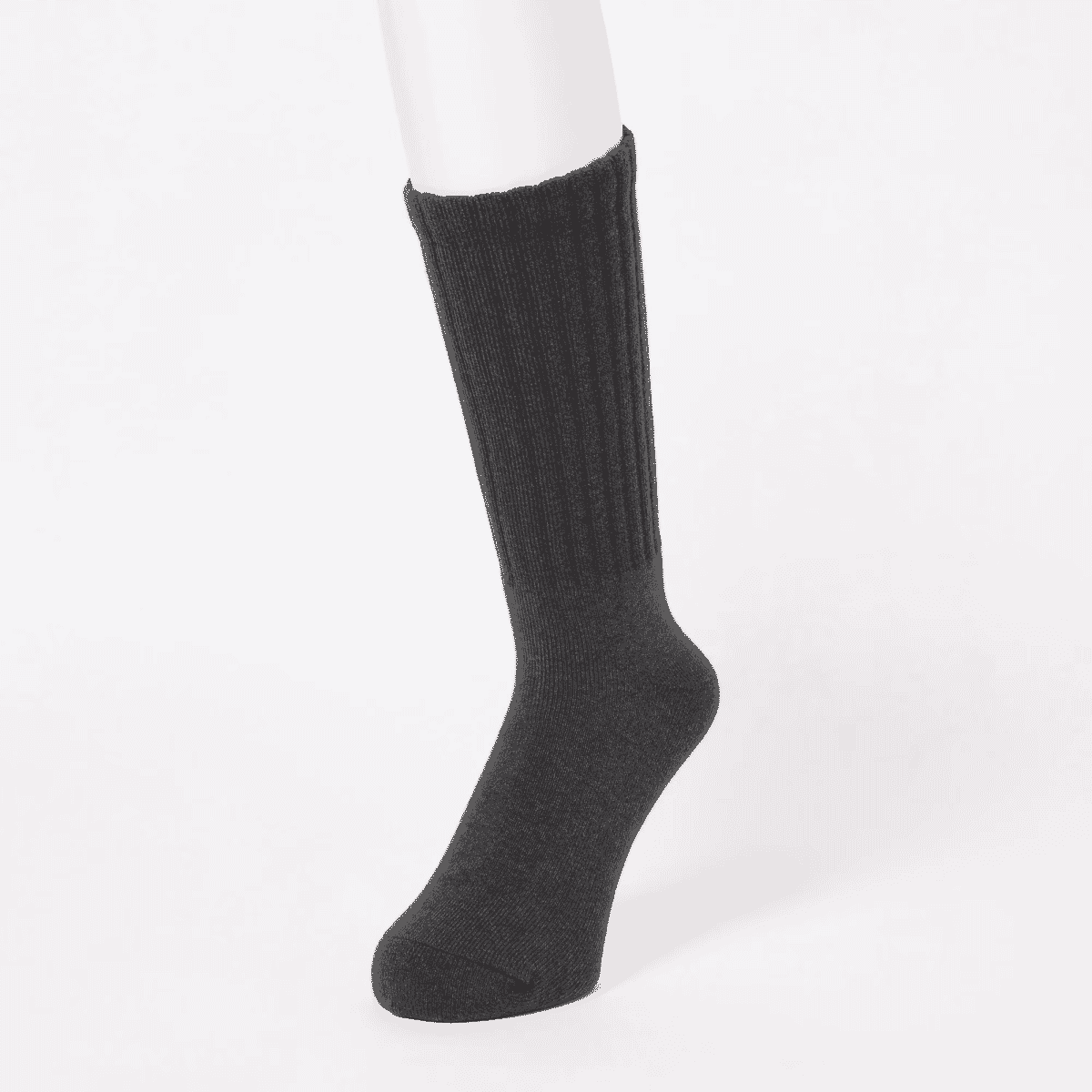 Best cycling socks for men
Uniqlo Heattech Pile Thermal Socks
When it comes to warmth and comfort, the Uniqlo Heattech Pile Thermal Socks are among the best cycling socks available. These socks are packed with features to keep your feet cozy even in the coldest conditions. The Heattech technology provides exceptional heat retention, ensuring that your feet stay warm throughout your ride.
Moreover, these socks feature cushioned pile lining, adding an extra layer of comfort and support. Whether you're cycling in cold weather or just need a pair of warm socks to wear around the house, the Uniqlo Heattech Pile Thermal Socks are an excellent choice. Their regular length makes them versatile, allowing you to pair them with sneakers or boots for both cycling and daily wear.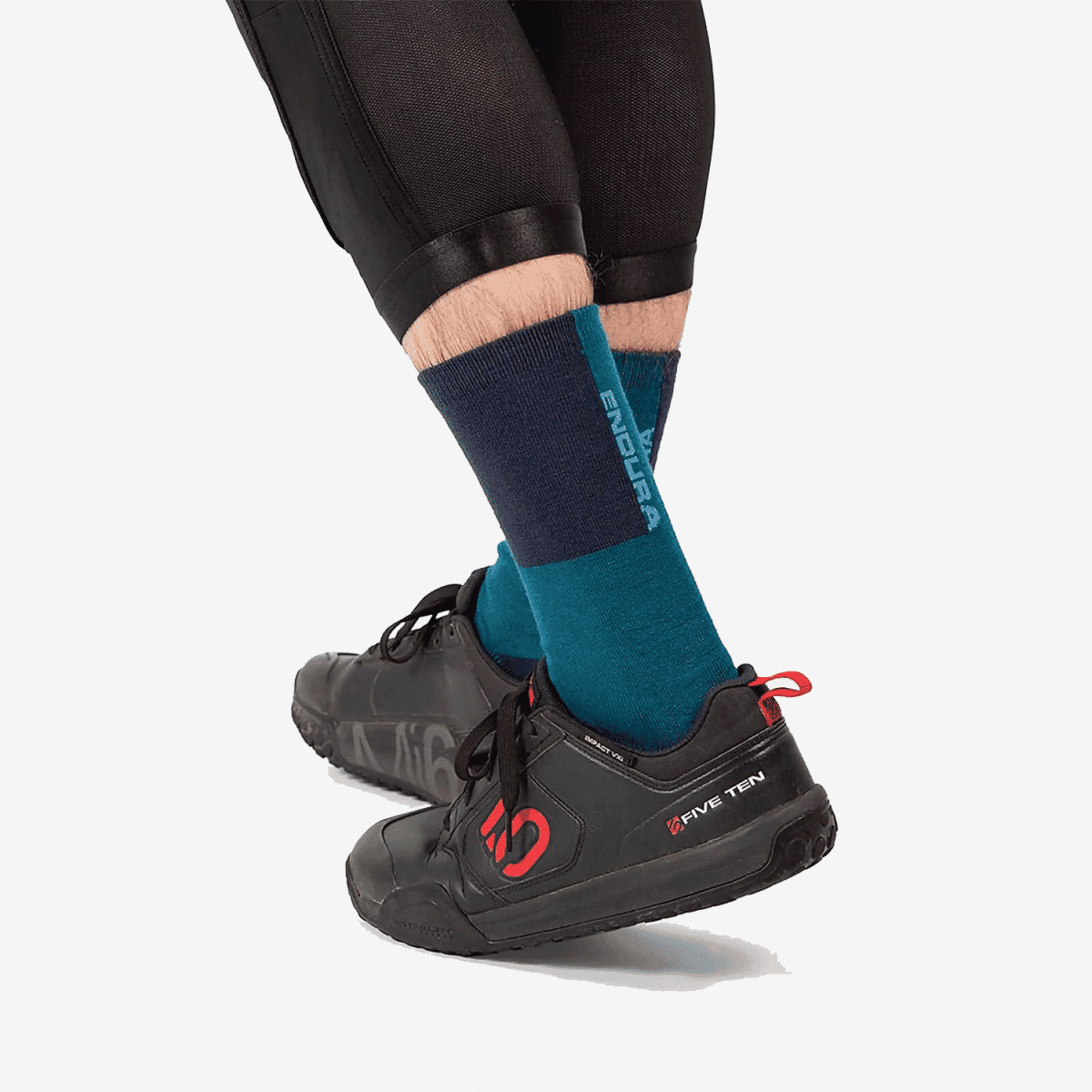 Endura BaaBaa Merino Cycling Socks
For cyclists who demand the best, the Endura BaaBaa Merino Cycling Socks are a top choice. Crafted from itch-free Merino wool, these socks offer exceptional warmth, moisture control, and comfort. Merino wool is known for its high warmth-to-weight ratio, ensuring that your feet stay toasty without adding bulk.
The BaaBaa Merino socks are easy to care for as they are machine washable, making them a hassle-free addition to your cycling gear. They feature a durable heel and padded toe area, providing extra comfort and extending their lifespan. Additionally, the natural odor-resistant properties of Merino wool make these socks a favorite among cyclists and their friends and family.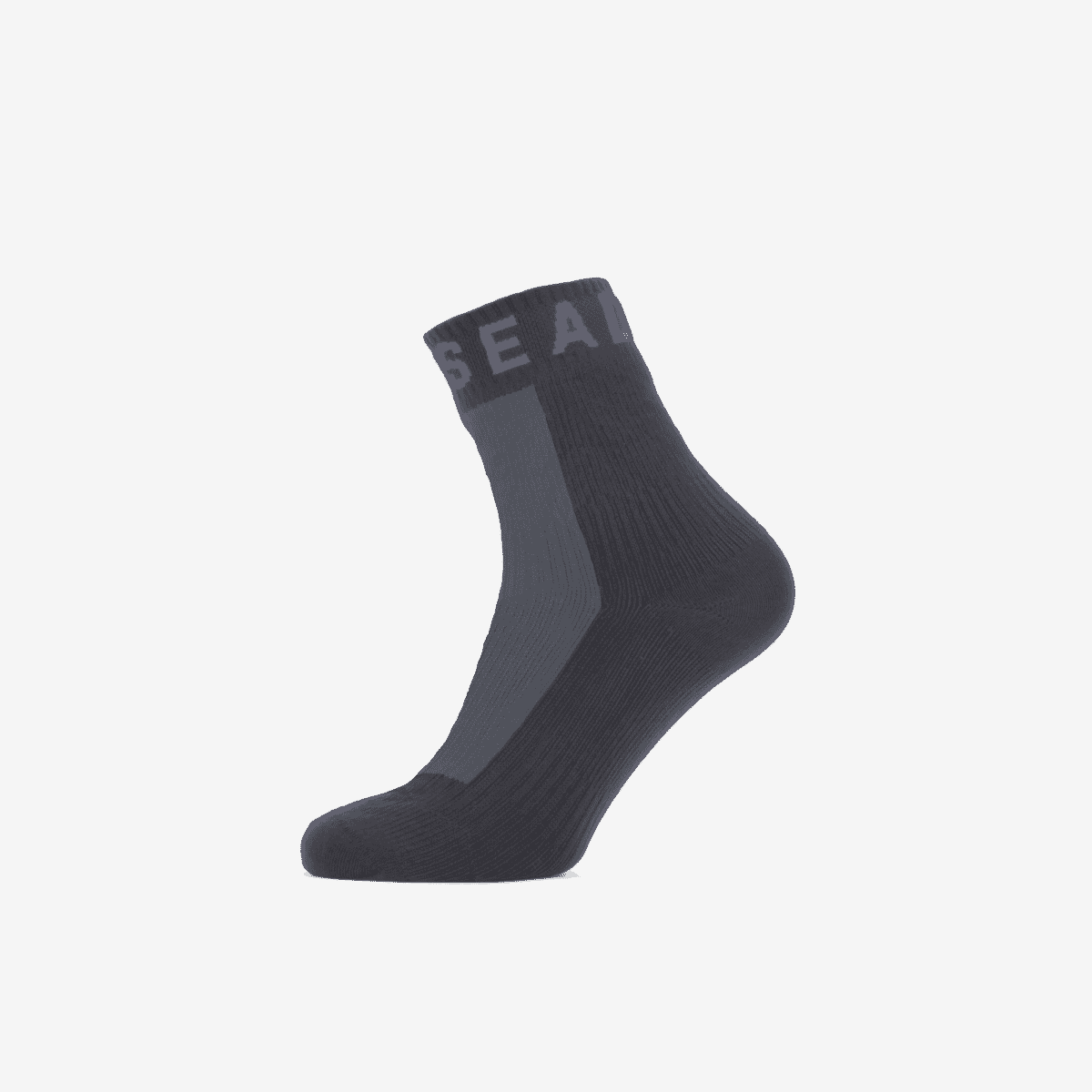 SealSkinz Waterproof All-Weather Ankle Length Sock
When unpredictable weather threatens your cycling plans, you need the SealSkinz Waterproof All Weather Ankle Length Socks. These socks offer a three-layer construction that combines warmth, durability, and waterproofing. Whether you encounter rain, puddles, or splashes, your feet will remain dry and comfortable.
The Merino wool lining inside these socks not only keeps your feet cozy but also effectively manages moisture, ensuring a dry and comfortable ride. SealSkinz incorporates their Hydrostop technology, reducing water ingress and enhancing the socks' overall performance. Flat toe seams prevent rubbing, and footbed padding absorbs shock, adding to the comfort factor. These socks are designed to provide the utmost protection and comfort, allowing you to conquer any weather condition while cycling.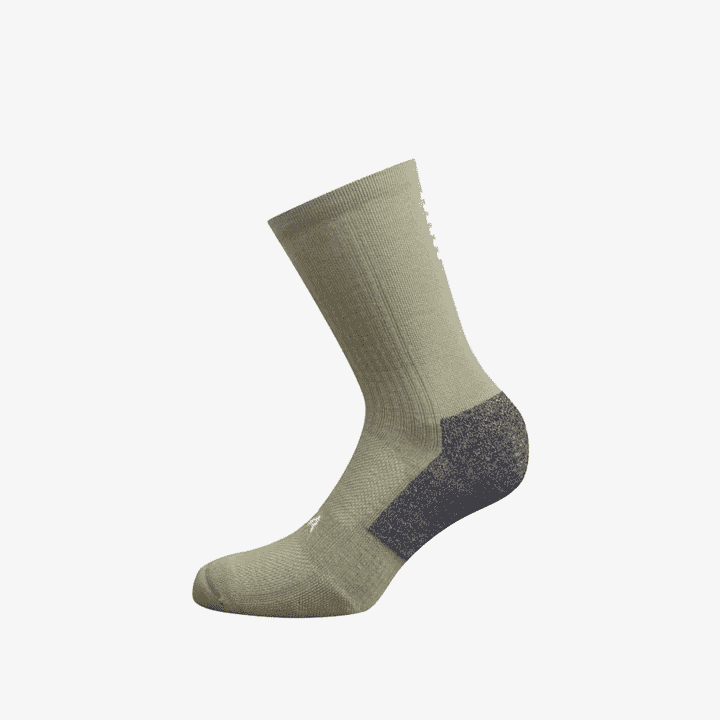 Rapha Pro Team Winter Socks
If you're a pro rider or simply looking for the best winter cycling socks, consider the Rapha Pro Team Winter Socks. Cold feet can be a common complaint among cyclists during winter rides, but these socks are here to change that. They are made with an ultralight, highly insulating Merino wool blend, which sets them apart from the usual thicker fabrics.
What makes these socks stand out is their thinness, allowing them to fit snugly inside winter shoes without restricting toe movement. The longer cuff offers stability, and reinforced toe and heel boxes enhance durability. The Pro Team Winter Socks are designed for speed and comfort, ensuring that your feet stay warm and cozy throughout your winter rides.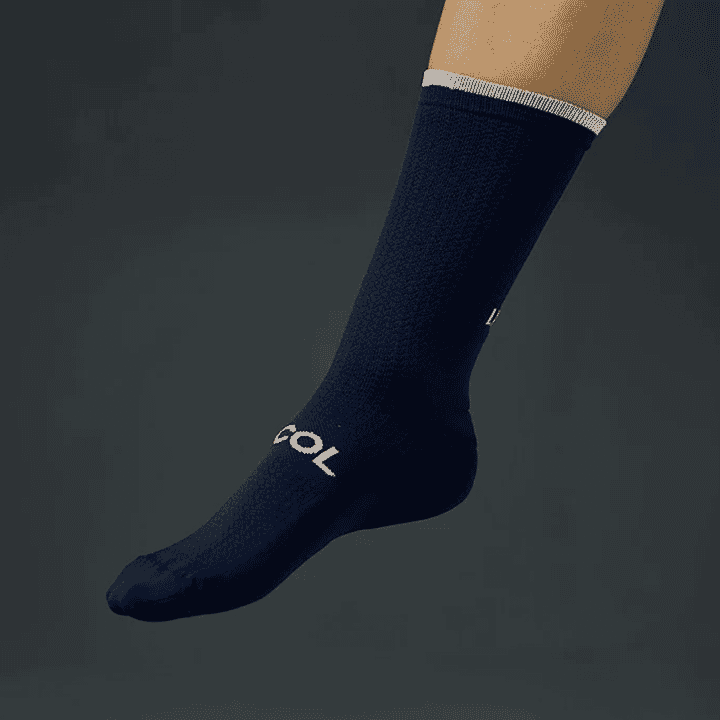 Le Col Cycling Socks
Le Col's Cycling Socks are a blend of style and functionality. These socks utilize a unique honeycomb structure, which not only promotes better breathability but also provides compression and comfort during your rides. Made from high-wicking and durable polyamide yarn, these socks are built to withstand the rigors of cycling.
One standout feature is the reinforced seaming on the toe and heel, ensuring longevity and preventing wear and tear. Designed to sit at a modern height, these socks offer a pro look, while the ribbed cuff ensures they stay securely in place during your ride. With Le Col's Cycling Socks, you can ride in style, knowing that your feet are comfortable, supported, and well-ventilated.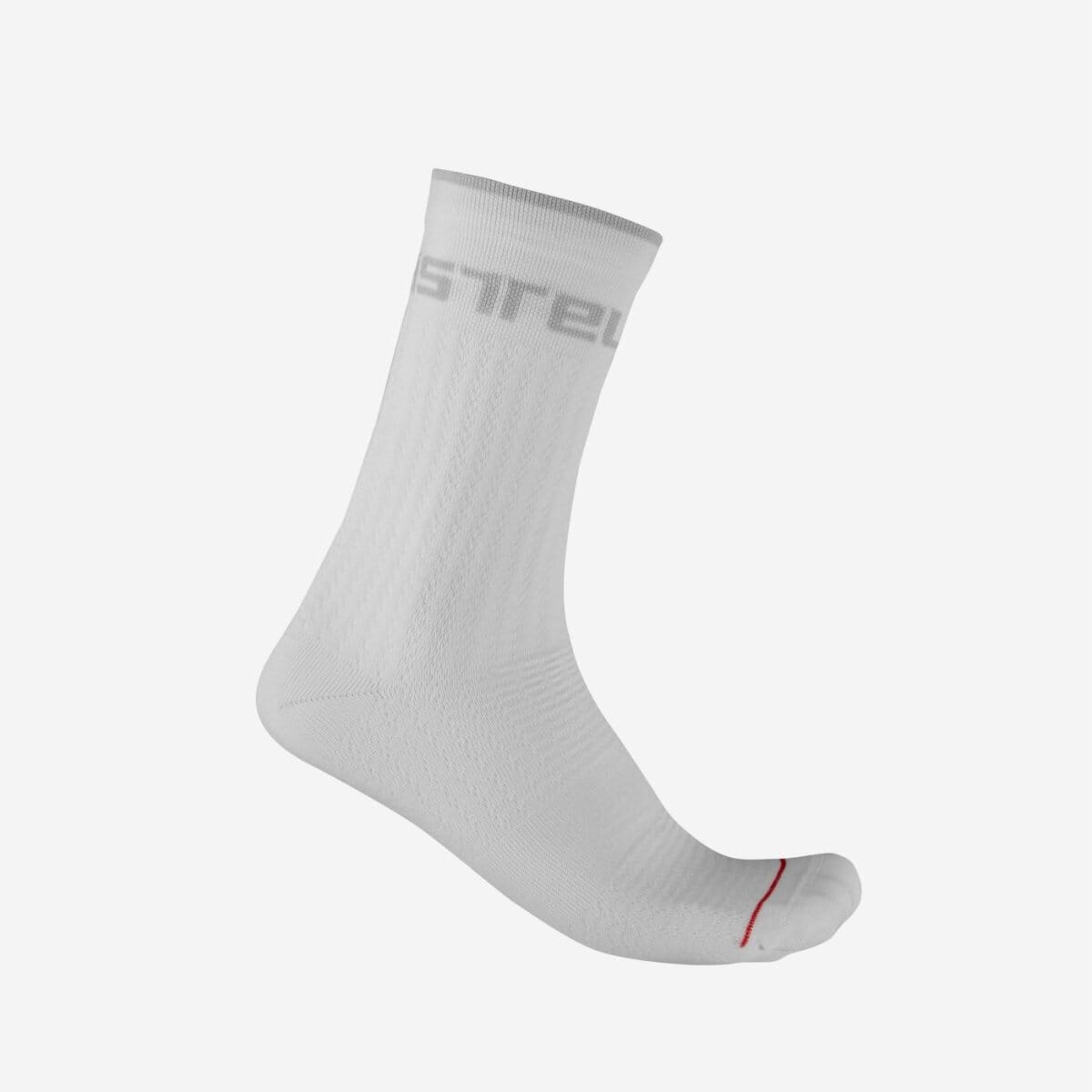 Castelli Distanza 20 Sock
For winter cycling adventures, the Castelli Distanza 20 socks are a reliable choice. These socks feature a winter-weight Merino wool blend that provides exceptional warmth and comfort during chilly rides. The arch-support band adds an extra layer of support, ensuring that your feet stay comfortable and fatigue-free.
To enhance durability, nylon is used in the heel and toe sections, making these socks robust enough to withstand the demands of cycling. With a 20cm height, they provide ample coverage, keeping your lower legs warm in cold conditions. Whether you're cycling on frosty mornings or embarking on winter mountain bike excursions, the Distanza 20 socks are designed to keep your feet cozy and comfortable.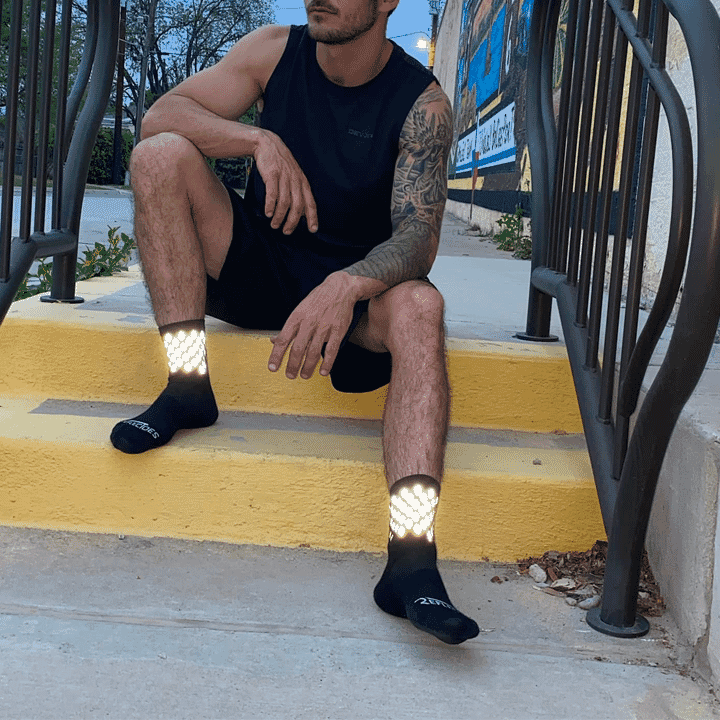 Reflectoes High Reflective Cycling and Running Socks
When visibility and safety are paramount, the Reflectoes High Reflective Cycling and Running Socks shine brightly. These technical socks are not only breathable but also feature advanced Hi-Reflective technology. Directionally oriented mirrored spheres create high visibility, ensuring you're seen in low-light conditions.
Made from durable materials, these socks are designed to last and provide moisture-wicking properties, keeping your feet dry and comfortable. The arch-supporting elastic knit ribbing offers strength and stability, whether you're cycling, running, or walking.
The heel locking design prevents fatigue and keeps the sock securely in place throughout your activities. Additionally, these socks have been tested for durability, assuring that the reflective material remains intact through over 50 wash cycles.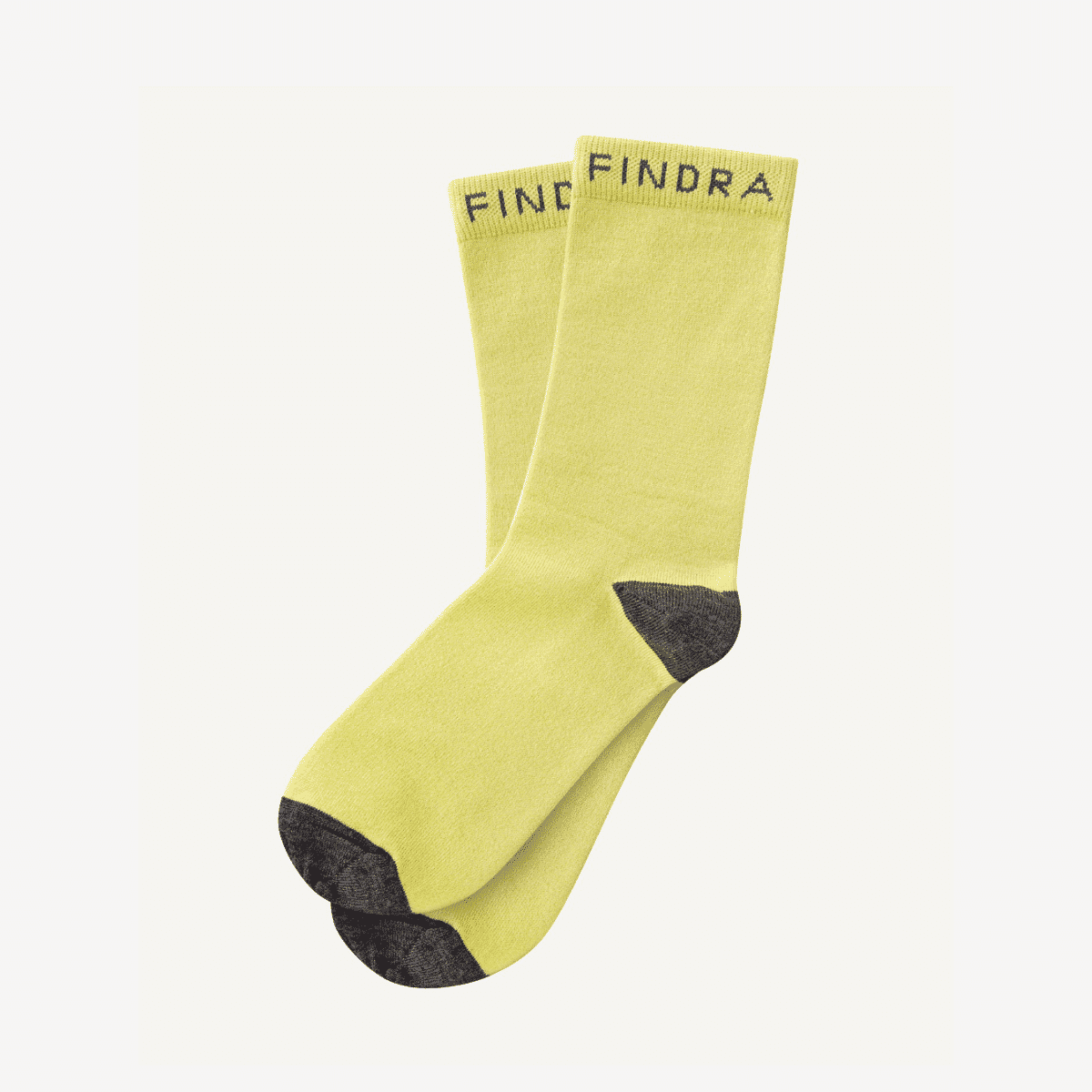 Findra Skye Colour
Findra Skye Colour Merino Block Colour Socks are a stylish and functional addition to your cycling wardrobe. Made from easy-to-care-for 100% Australian Merino Wool, these socks offer breathability, odor resistance, and bold, colorful designs.
The unique honeycomb structure promotes better breathability, ensuring your feet stay cool and comfortable during your ride. Reinforced seaming on the toe and heel adds to the durability of these socks, allowing them to withstand the rigors of all sports.
Designed to sit at a modern height, the ribbed cuff ensures that Findra Skye Colour Socks stay securely in place. These socks not only perform well but also make a fashion statement with their bold and colorful designs. Whether you're cycling for sport or leisure, these socks offer the perfect blend of style and functionality.
Choosing the best cycling socks for men is a small yet significant step toward enhancing your outdoor experience. Whether you prioritize warmth, breathability, or durability, there's a perfect pair out there to complement your ride and keep your feet comfortable mile after mile. So, gear up, hit the road, and elevate your cycling adventures.
Now that you've discovered the best cycling socks, how about a pair of dress socks?
---
---