In the realm of menswear, the right winter work shoes are more than just a necessity; they're a statement. They set the tone for your entire outfit, combining practicality with a touch of sophistication. Think of them as your trusted allies against the harsh winter elements, offering not just warmth and dryness but also a certain sartorial edge. In this article, we're diving into the essentials of what makes a great pair of winter work shoes. We'll explore how to choose them, style them, and keep them in top condition. And to save you the legwork, we've curated a list of the top 17 picks in the market right now. So whether you're navigating icy streets on your commute or making an impression at a winter meeting, rest assured, we've got the perfect pair for every occasion and style. Let's step into the season with confidence and class.
Table of Contents
How to select winter work shoes
Selecting the right winter work shoes is a critical decision, especially when dealing with cold and harsh weather conditions. Here's a breakdown of what to look for: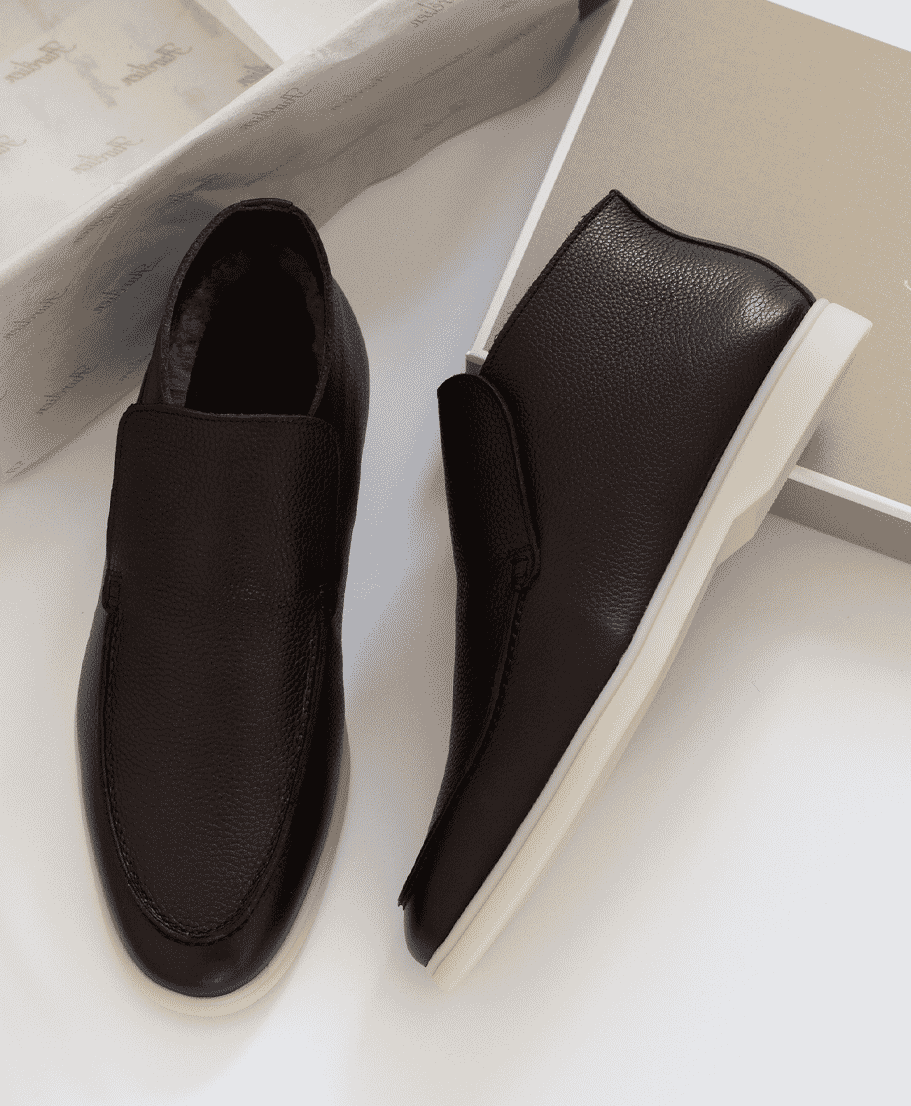 Insulation
A key feature in winter work shoes is insulation, which keeps your feet warm in cold temperatures. Look for shoes with materials like Thinsulate or wool lining, known for their warmth without adding bulk. These materials trap and retain heat, ensuring your feet stay warm even on the coldest days. The level of insulation you need depends on how extreme the temperatures are and how long you'll be exposed to the cold.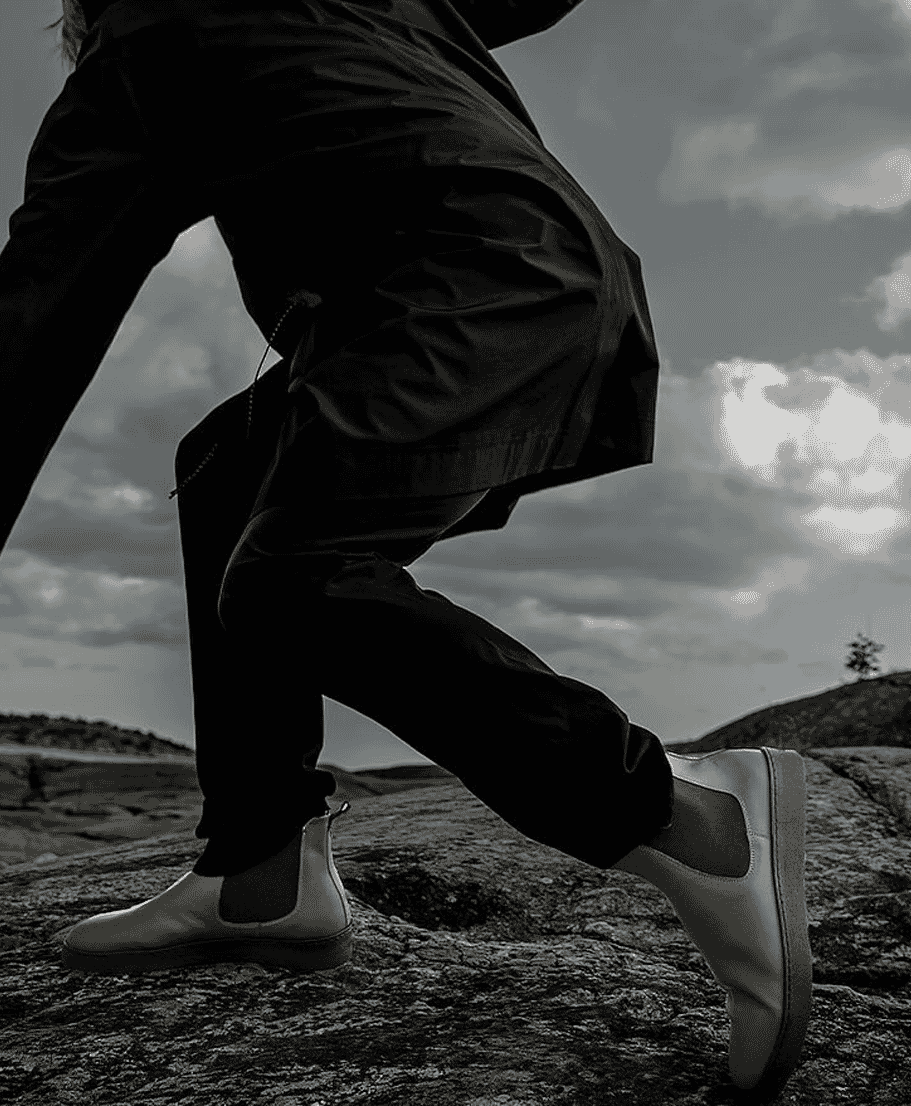 Water resistance
Waterproof or water-resistant materials are essential to keep your feet dry. Wet feet not only lead to discomfort but also increase the risk of cold-related injuries. Materials like Gore-Tex or rubberized coatings offer effective water resistance while allowing breathability, ensuring your feet don't get sweaty.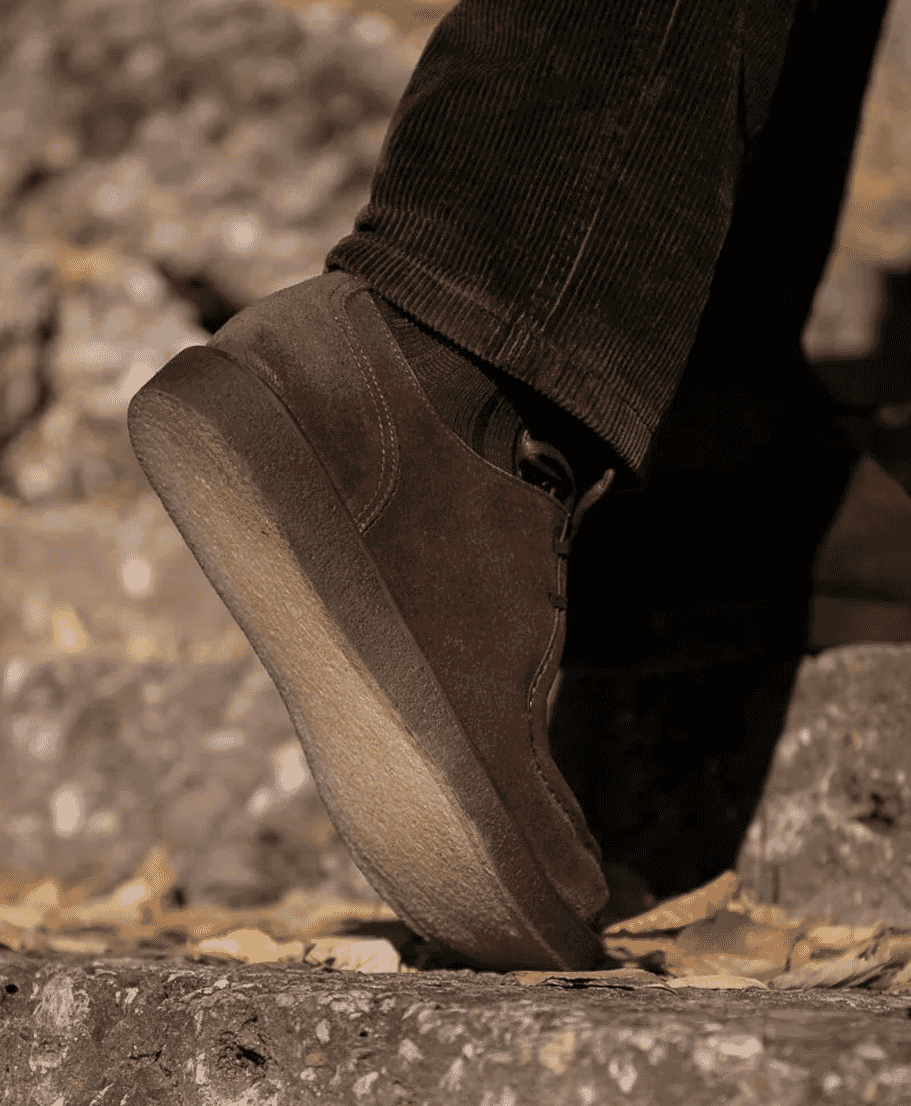 Slip resistance
Icy and slippery conditions in winter demand shoes with slip-resistant soles. Look for shoes with deep treads and patterns that provide traction on snow and ice. Soles made from rubber or containing special anti-slip technology can significantly reduce the risk of slips and falls, which is crucial for safety in winter work environments.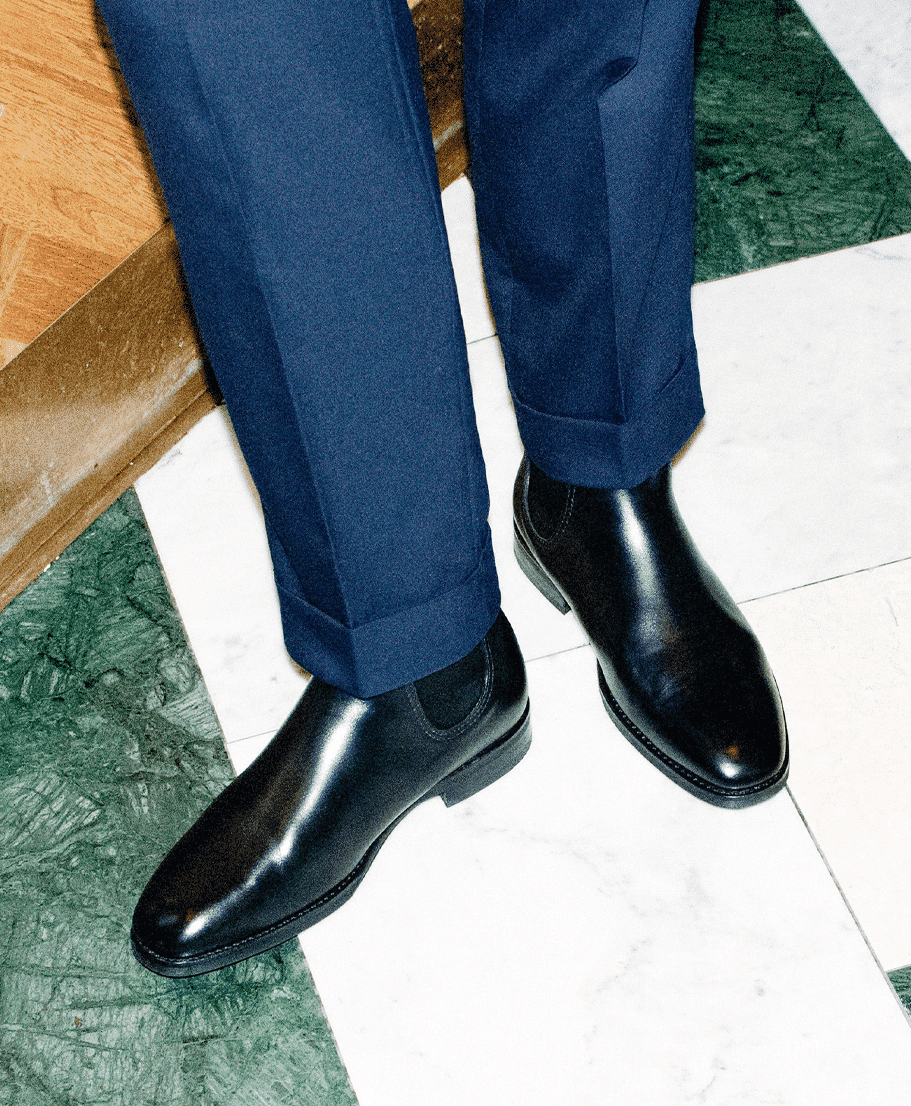 Durability
The materials and construction of the shoes contribute to their durability. High-quality leather or synthetic materials, reinforced stitching, and robust sole construction can withstand rough usage and harsh conditions, making your investment last longer. Durability also means better protection for your feet against external elements.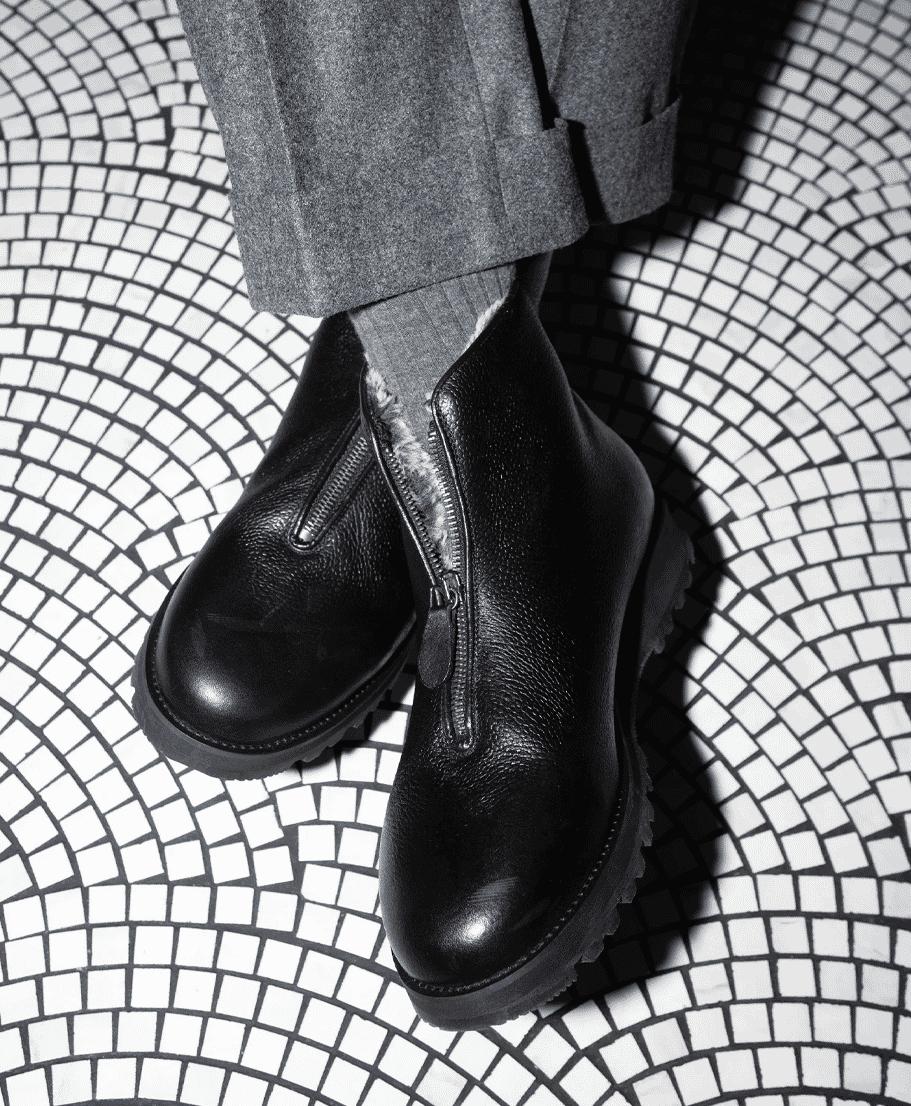 Comfort
Finally, consider comfort features like cushioning, arch support, and breathability. Shoes with adequate cushioning reduce the strain on your feet during long working hours. Supportive features like contoured insoles and padded collars can help in maintaining the right posture and reducing fatigue. Breathability is also important to prevent moisture buildup inside the shoe.
By considering these factors, you can select a pair of winter work shoes that not only protect your feet but also enhance your work performance in winter conditions.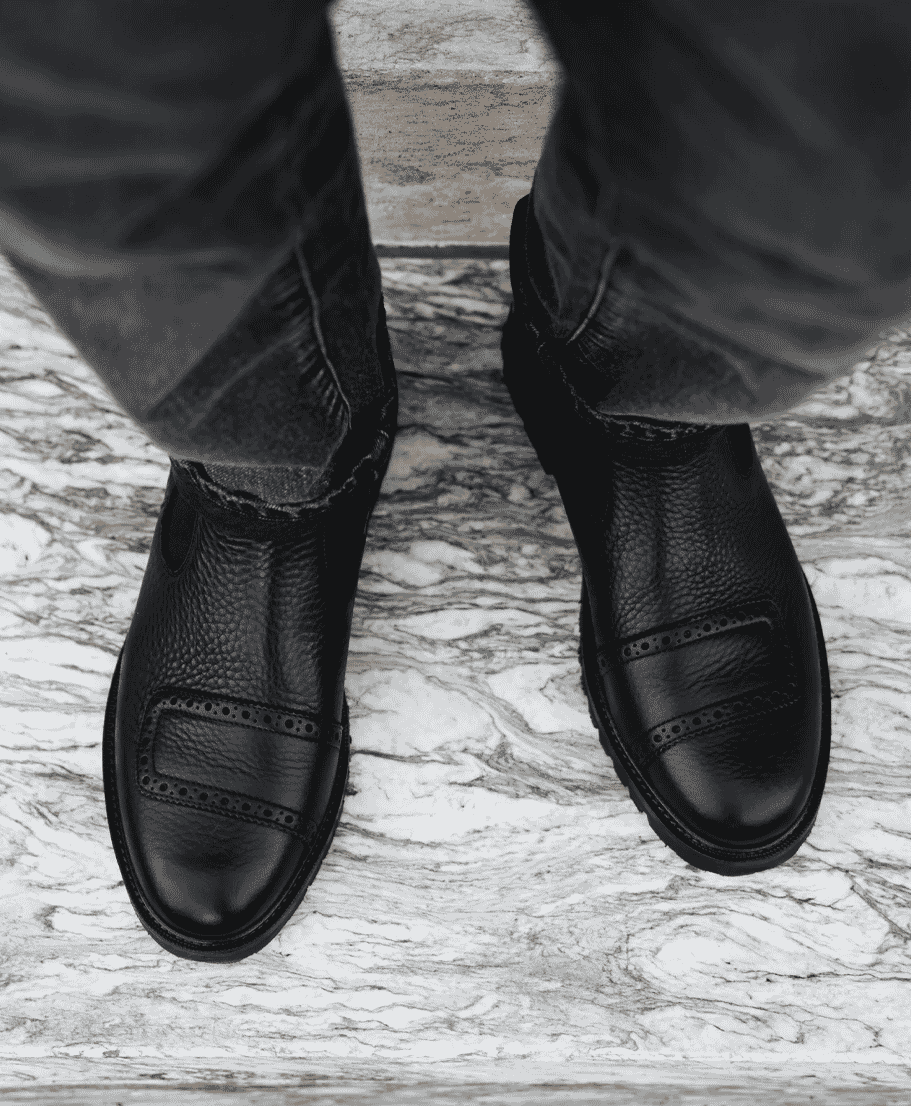 How to style winter work shoes
Styling winter work shoes for men involves balancing functionality with fashion, ensuring that your footwear complements your overall look while keeping you comfortable and protected against the elements. Here's how you can achieve that: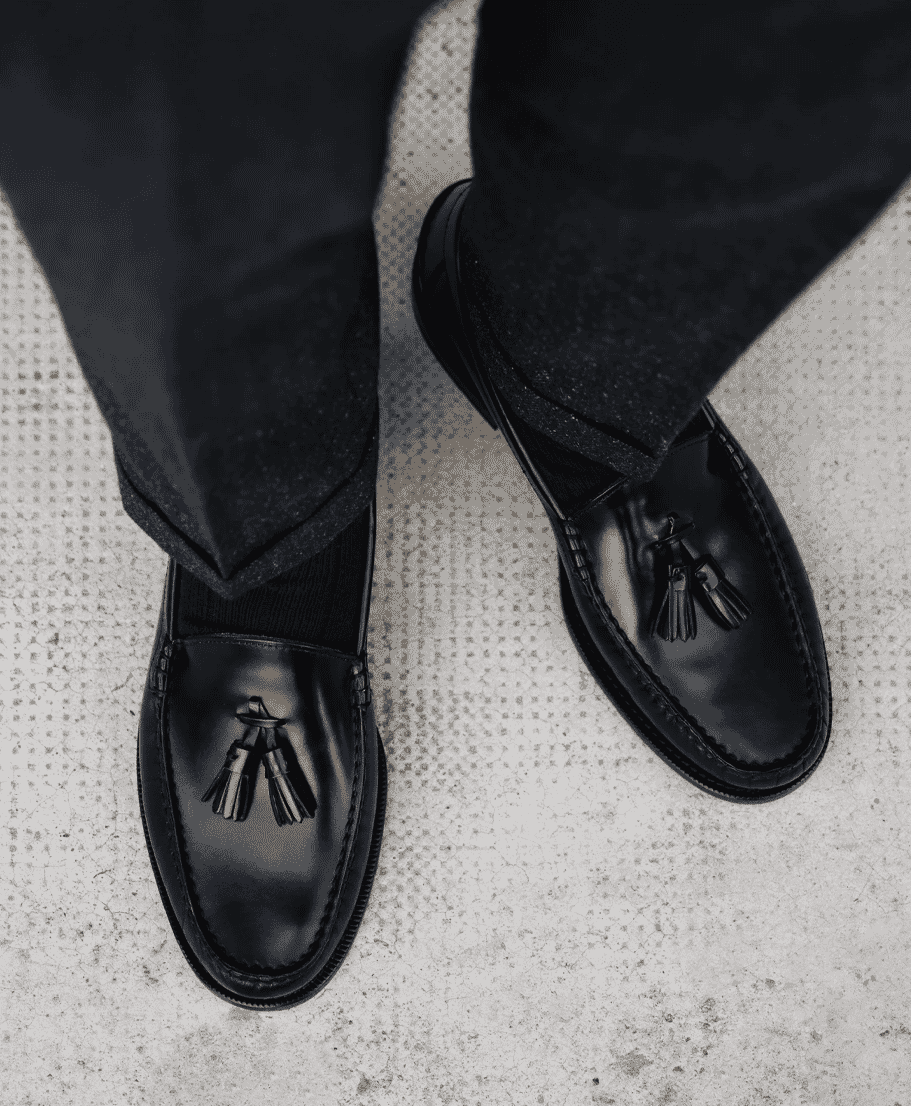 Matching with work attire
Choose winter work shoes that harmonize with your typical work attire. For formal environments, opt for sleek, leather winter boots in classic colors like black or brown. These pair well with suits or formal trousers. In more casual settings, you can go for rugged, lace-up boots that work well with jeans or chinos.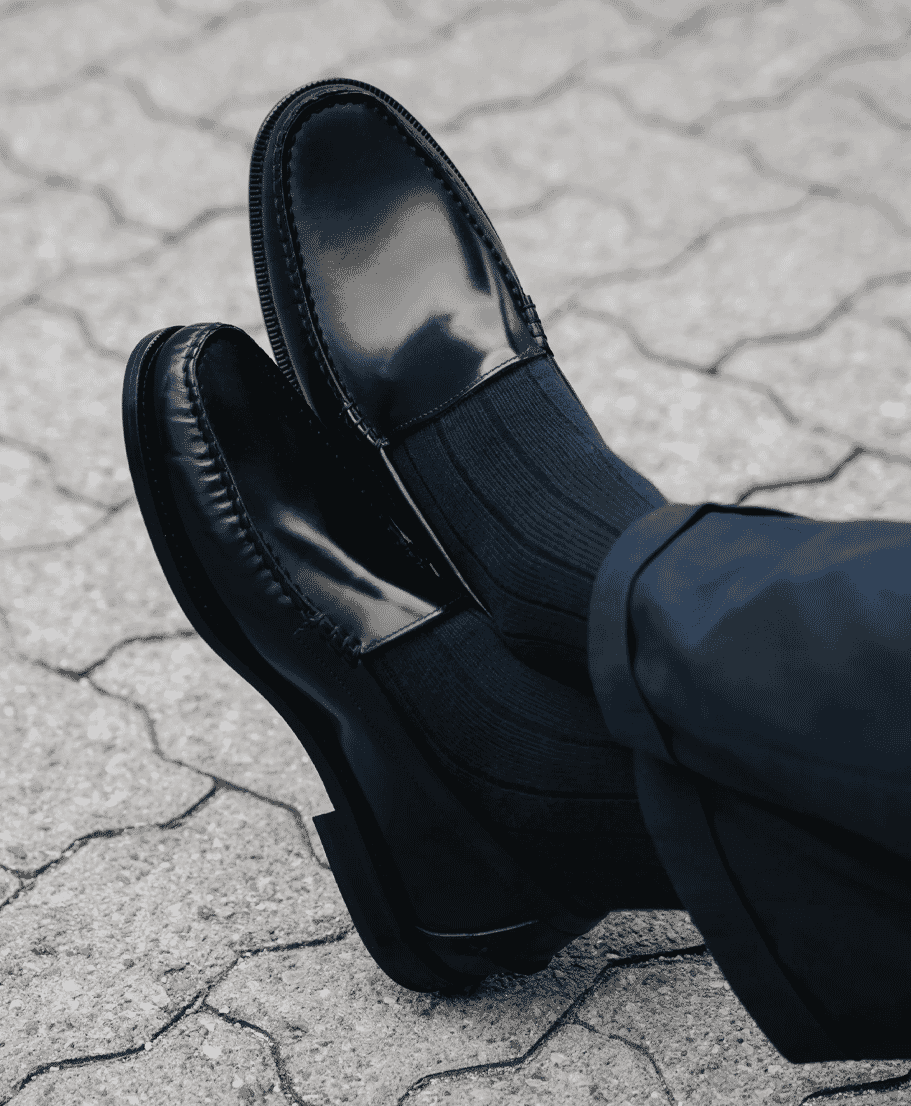 Colour coordination
Stick to neutral colors for versatility. Black, brown, tan, and grey are excellent choices as they match with most color palettes. If your wardrobe consists of darker clothes, a lighter shade of shoes can add contrast, and vice versa.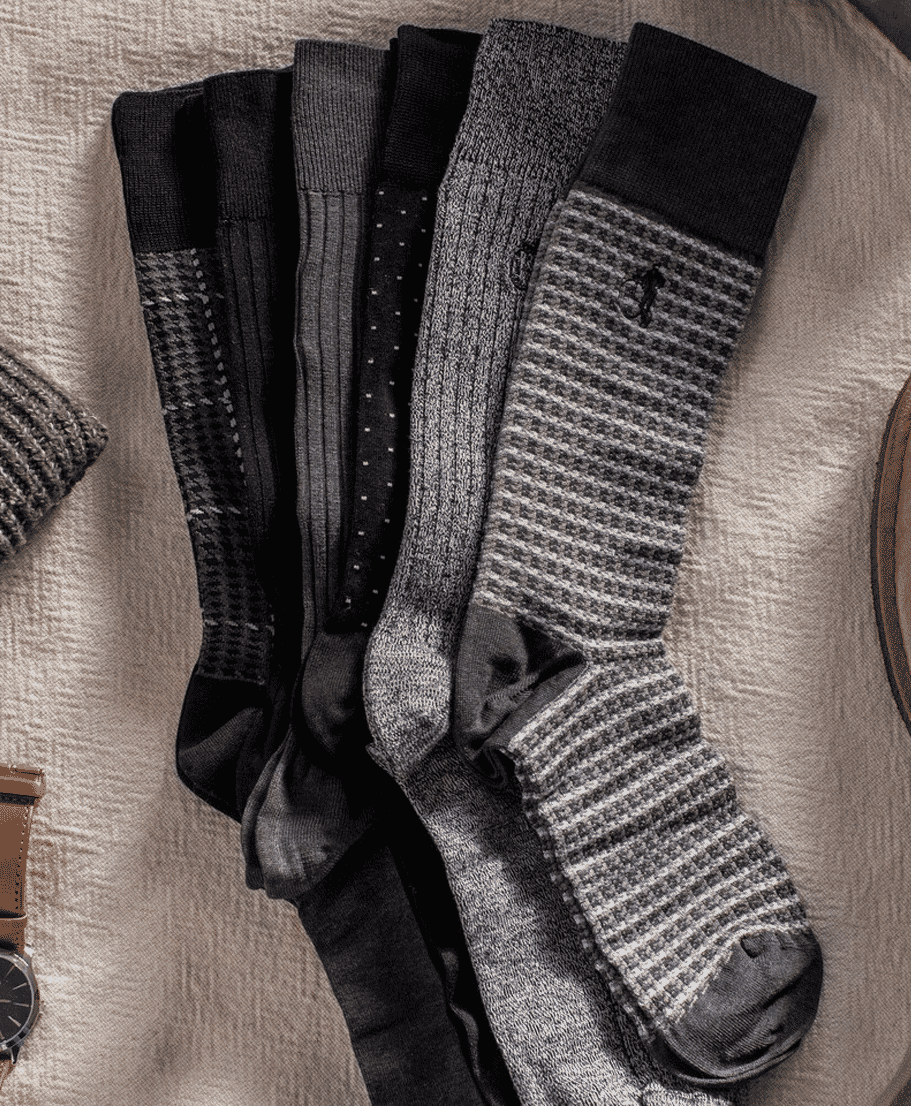 Layering
Winter is all about layering, and your footwear should complement this. Pair your winter work shoes with thick, textured socks peeking above the boot for a cozy, stylish look. This not only adds an element of style but also ensures additional warmth.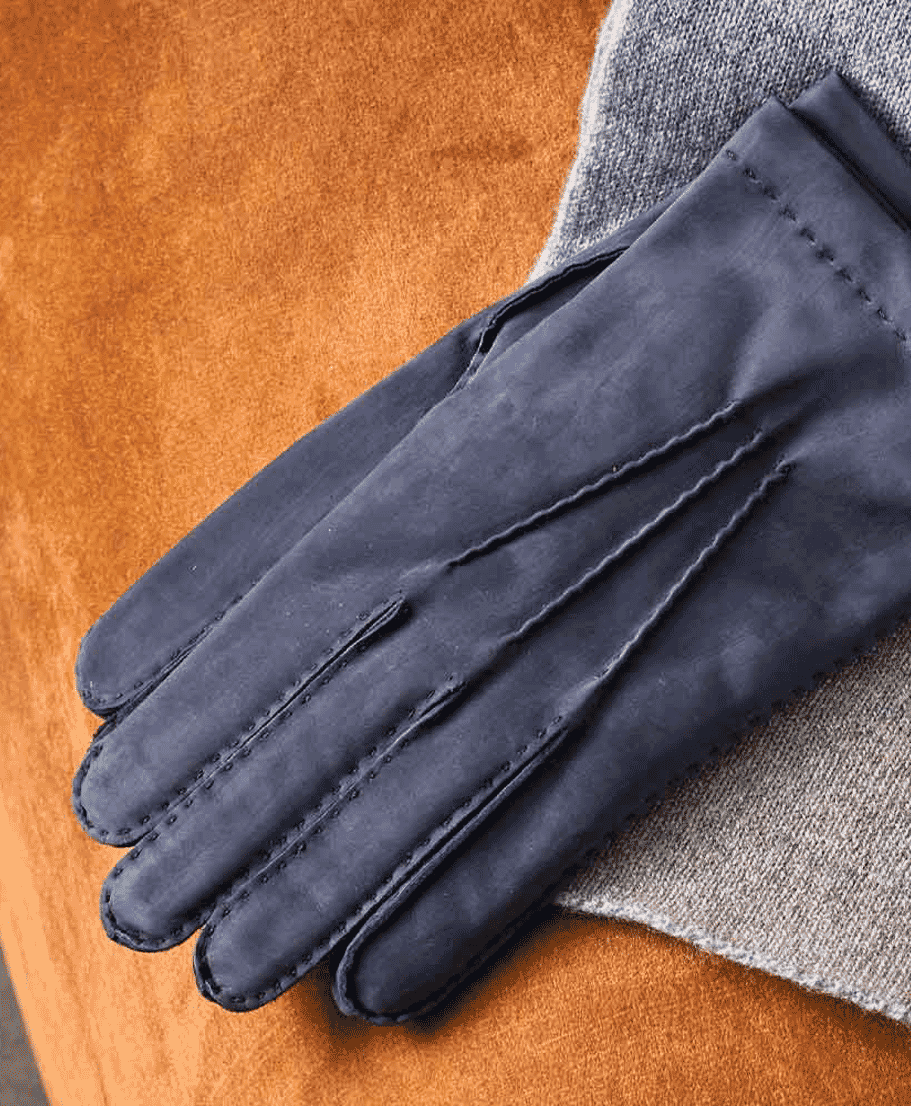 Accessorizing
Accessories can elevate your winter shoe game. Consider scarves, hats, and gloves that coordinate with your shoes. For instance, a pair of brown leather boots can be paired with a matching leather belt and a watch with a brown strap.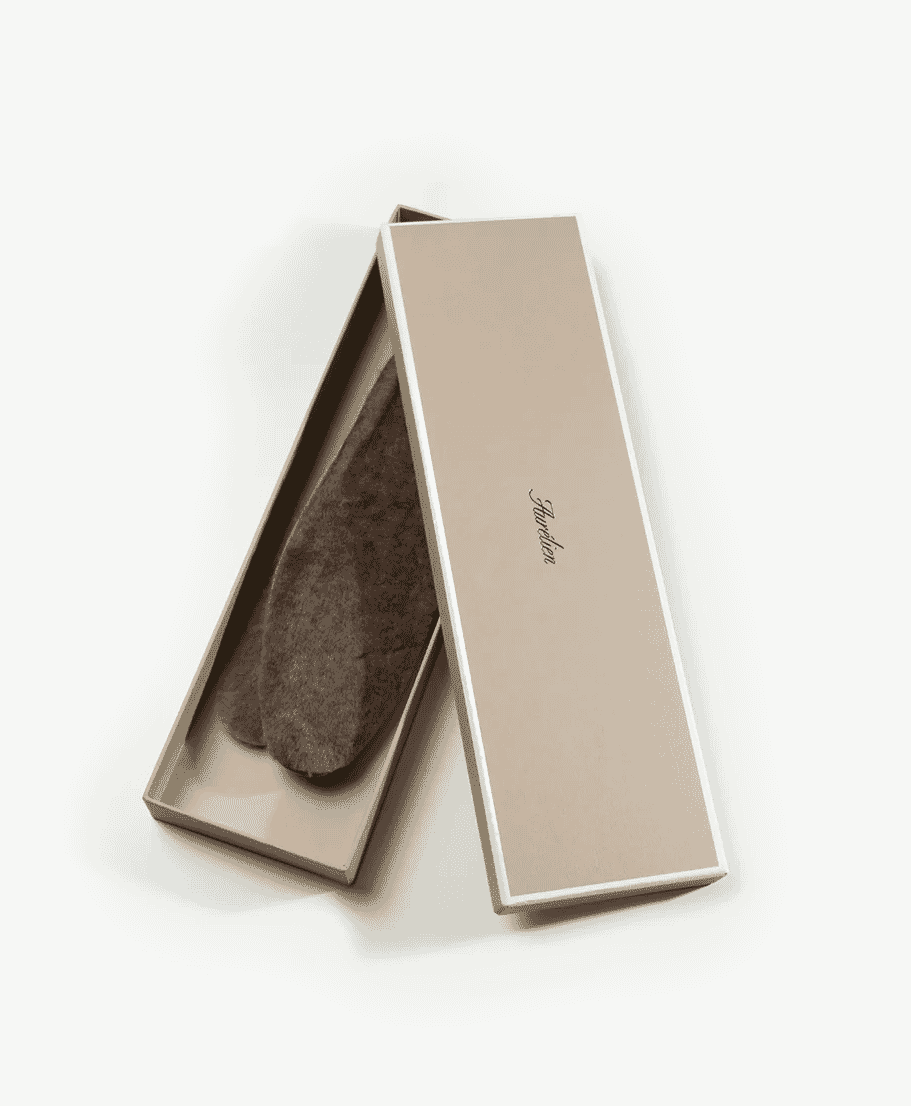 Practicality and comfort
Remember that winter weather can be unpredictable. Choose styles that are not only fashionable but also practical for walking on slippery surfaces and standing for long periods. This means opting for shoes with a comfortable fit, good grip, and adequate insulation.
By keeping these styling tips in mind, men can ensure their winter work shoes are not just practical and comfortable, but also a stylish addition to their winter wardrobe.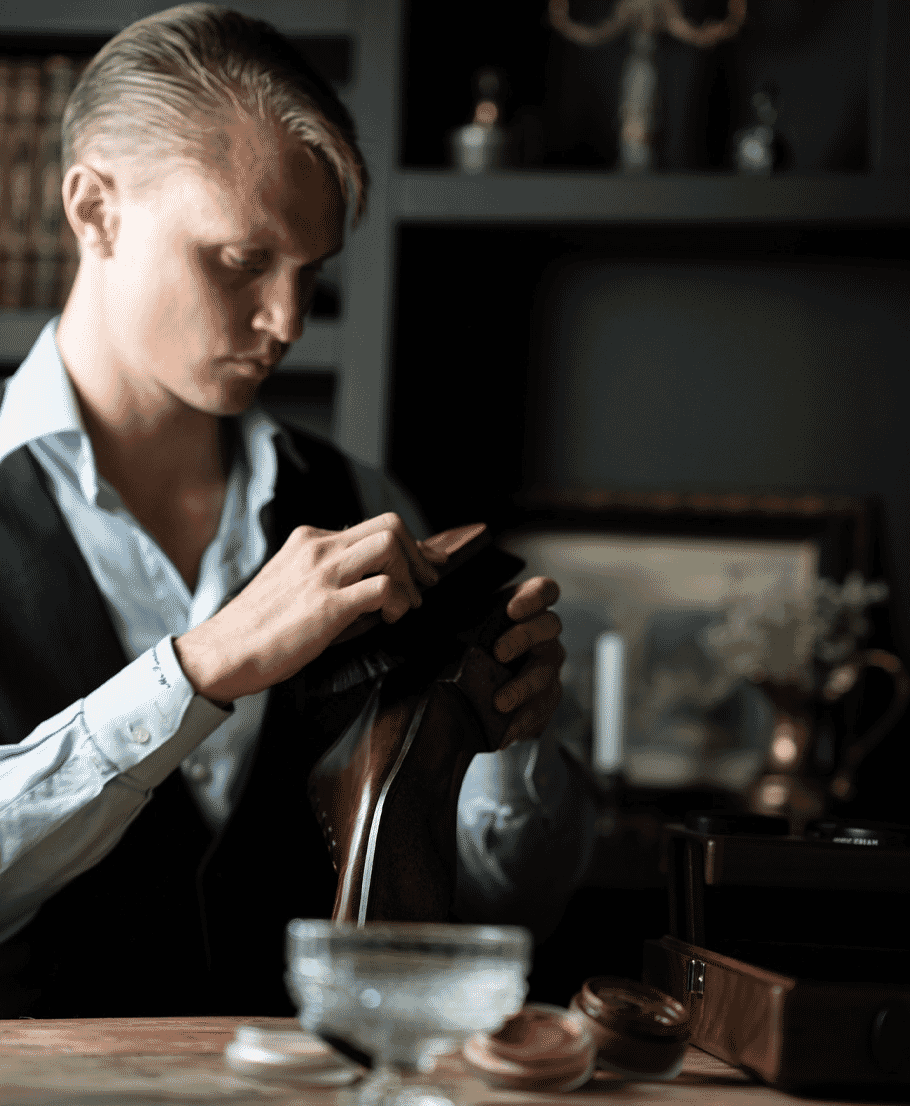 How to care for winter work shoes
Caring for winter work shoes is crucial to ensure they remain in good condition and last through many cold seasons. Here's a guide to maintaining your winter work footwear: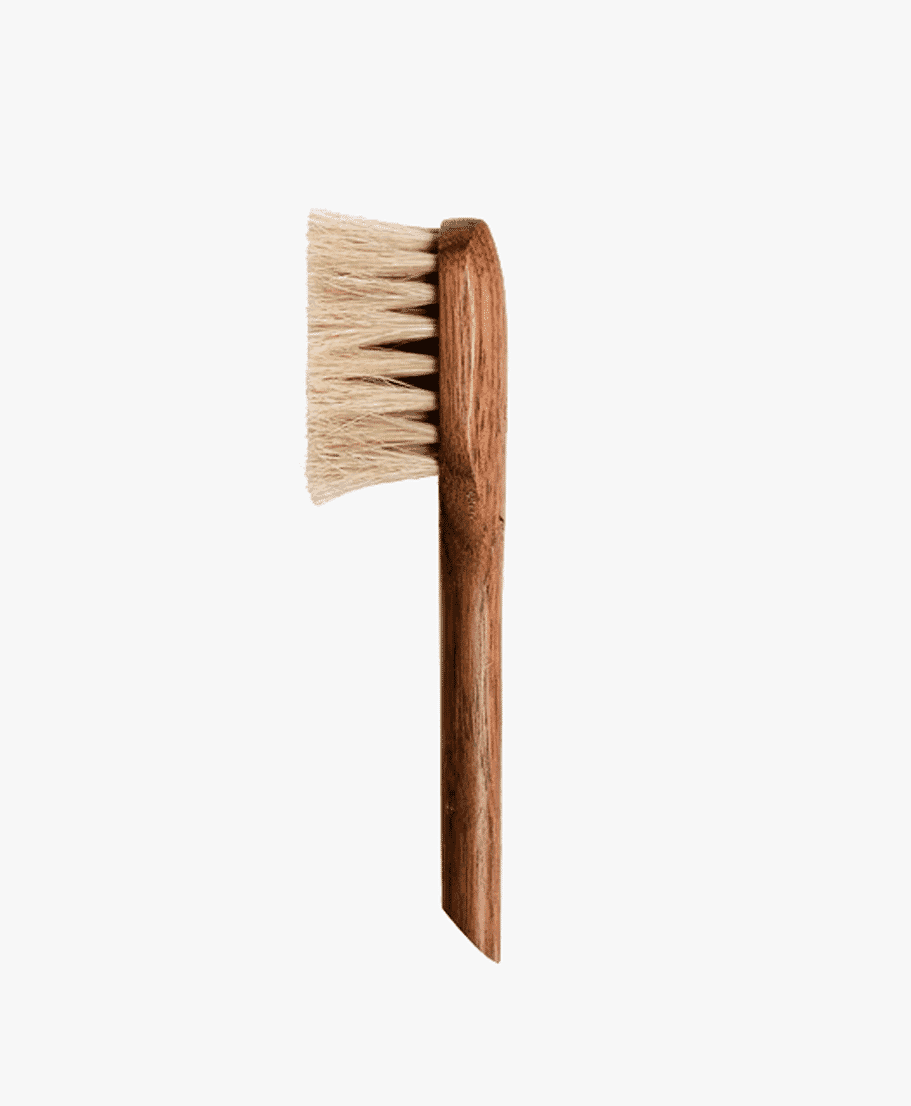 Regular cleaning
After each wear, especially if you've been in snow or mud, clean your shoes. For leather shoes, use a soft brush to remove dirt and debris. If they are made of synthetic materials, a damp cloth can be used. For stubborn stains, specialized shoe cleaning kits are recommended.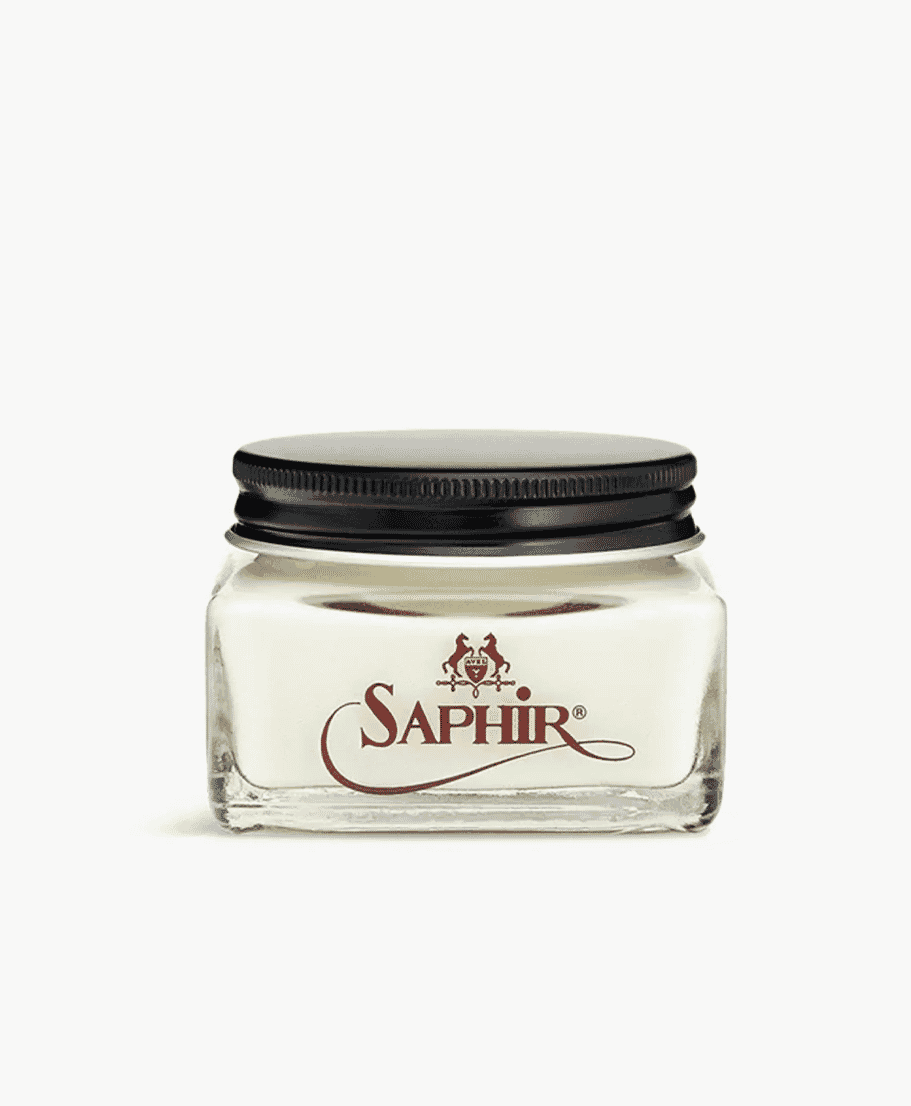 Drying shoes properly
If your shoes get wet, dry them out slowly at room temperature. Avoid direct heat sources like radiators or heaters, as they can damage the material. Stuffing shoes with newspaper helps absorb moisture and maintain the shape of the shoes.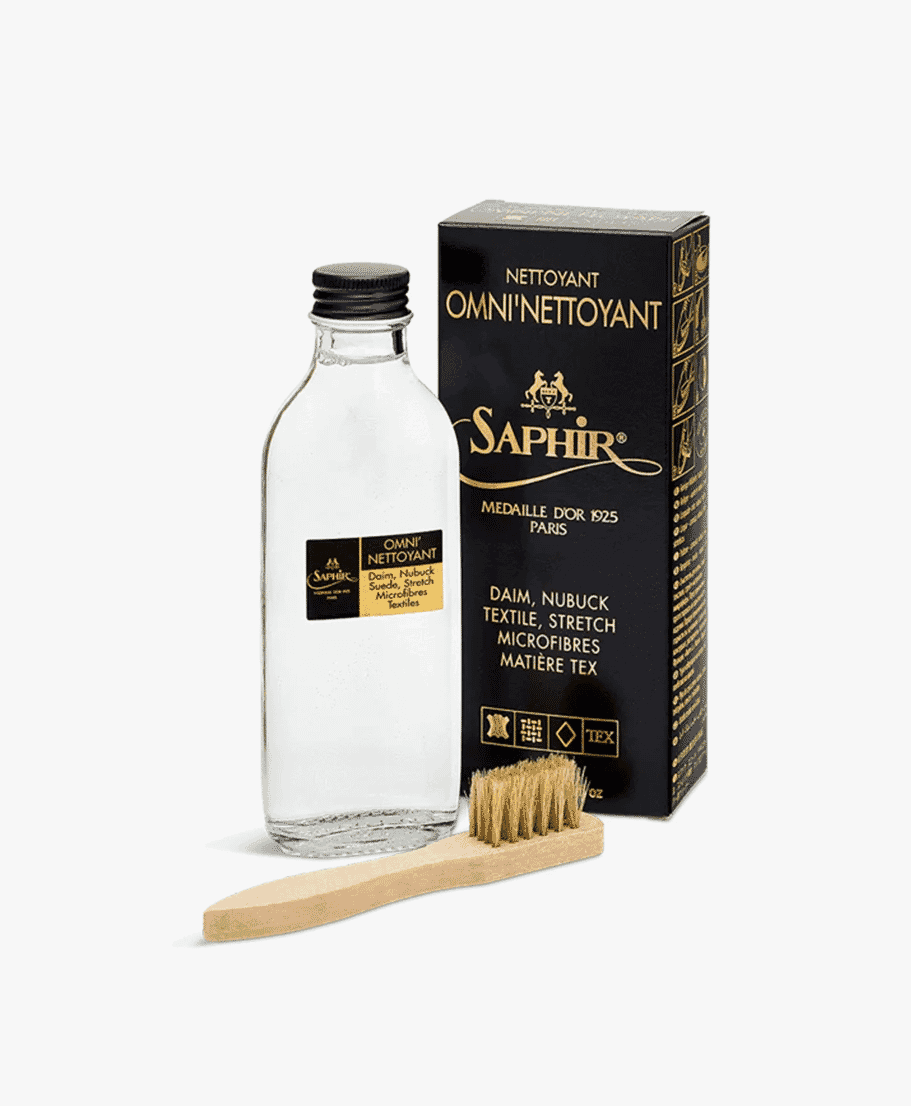 Conditioning leather shoes
Leather shoes need conditioning to stay supple and prevent cracking. Use a quality leather conditioner every few weeks during the winter months. This keeps the leather from drying out and cracking due to exposure to cold and wet conditions.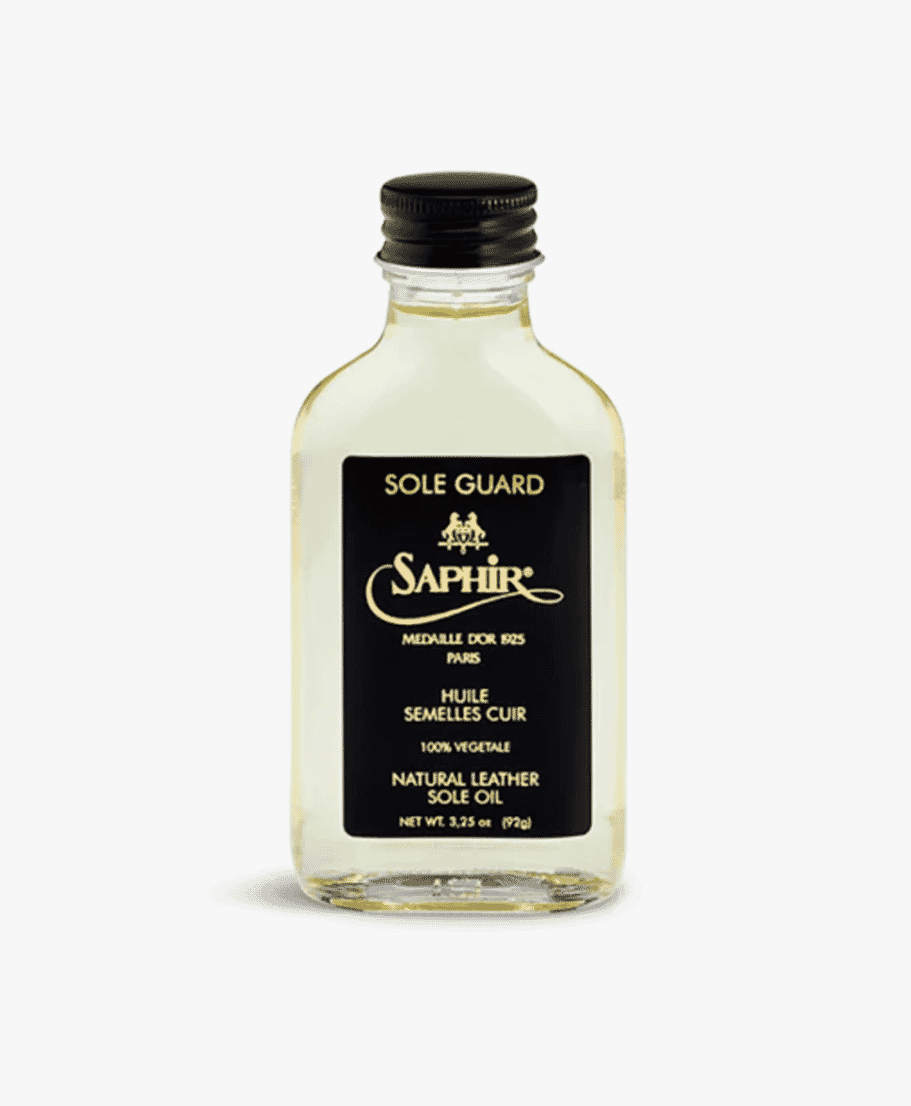 Waterproofing
Reapply a waterproofing treatment regularly. Even if your shoes were waterproof when you bought them, this coating can wear off over time. Use a waterproofing spray or wax appropriate for the shoe material, whether it's leather, suede, or synthetic.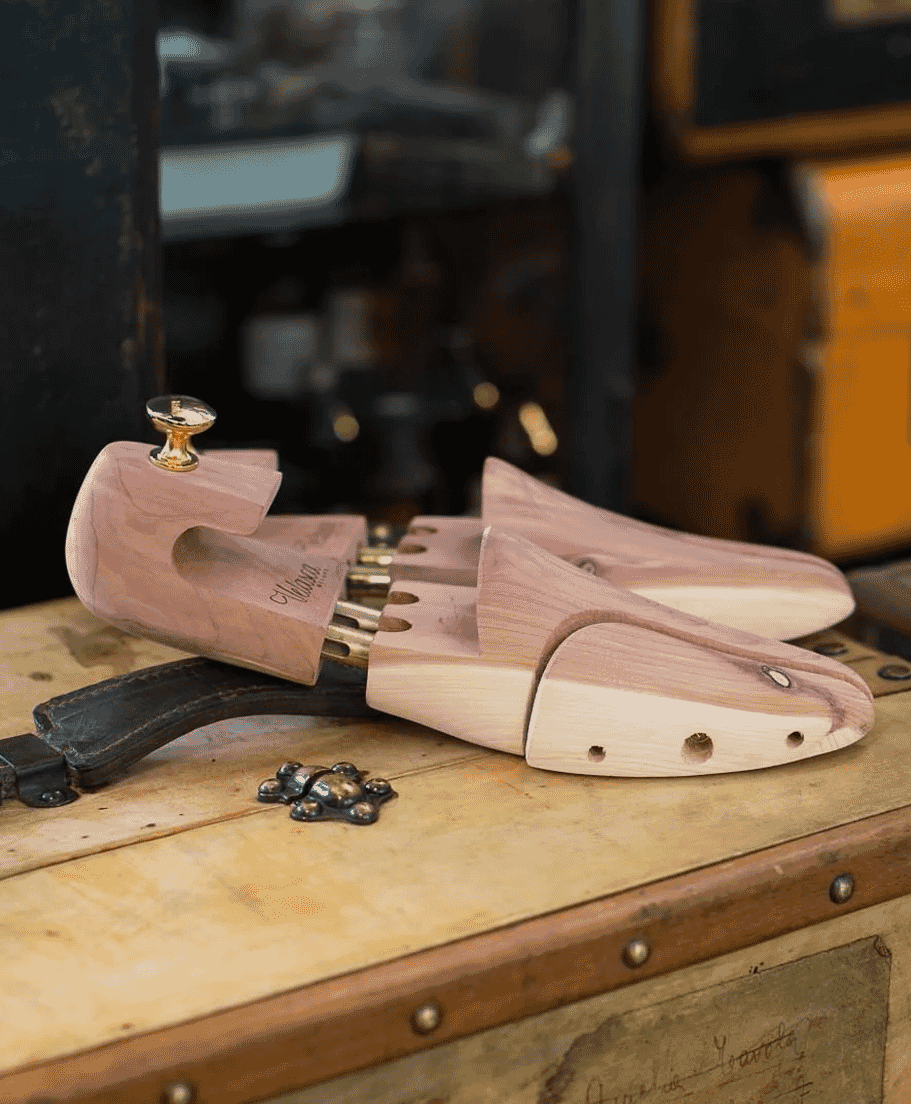 Storing shoes correctly
When not in use, store your winter work shoes in a cool, dry place. Use shoe trees to help maintain their shape. Avoid storing them in direct sunlight or in damp locations, as this can cause materials to deteriorate.
By following these care tips, you can ensure their winter work shoes stay in excellent condition, offering both style and durability through the winter months.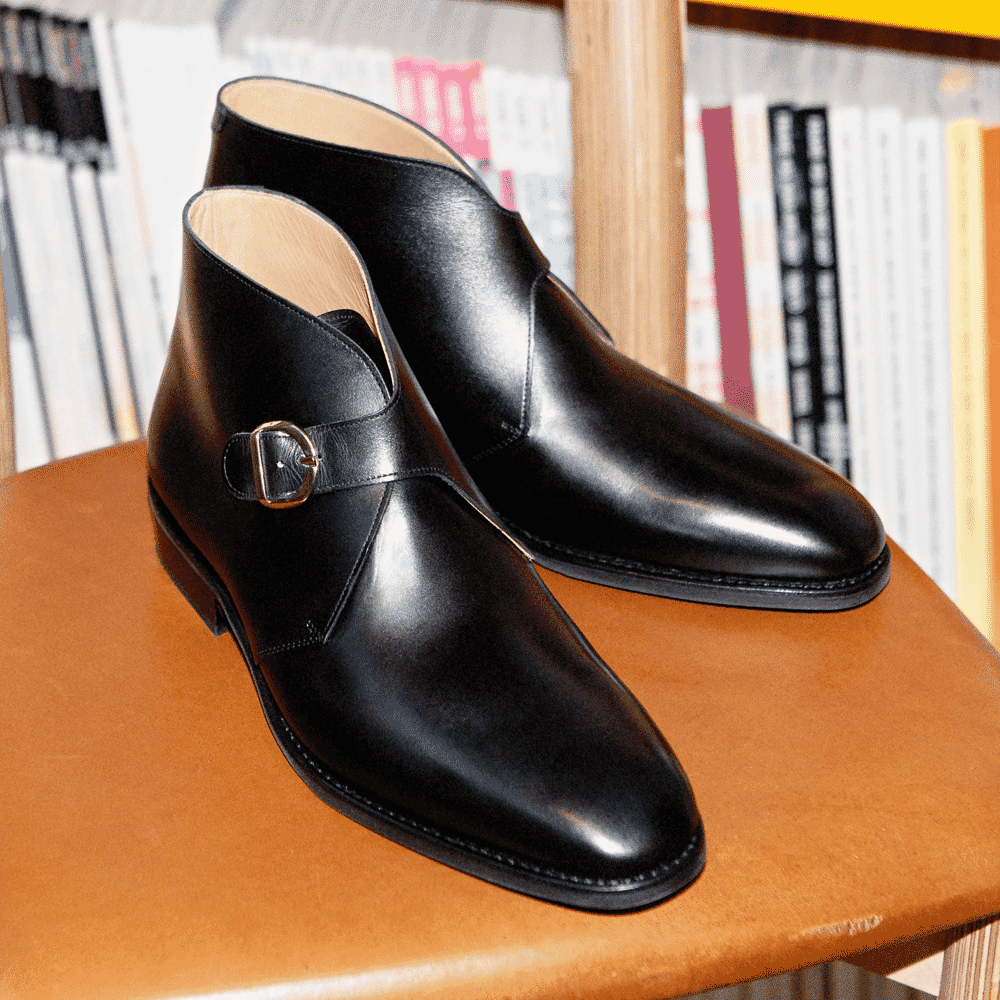 Best winter work shoes for boardroom brilliance
Monk strap boots: Myrqvist
The Kungsholmen, a sleek single monk strap boot by Myrqvist, designed by Thomas Sandell, offers elegance with its half-rubber sole and distinctively tapered, inward-tilting heel. Available in Black Calf and Flint Suede, it's crafted from full-grain calf leather sourced from Tanneries Du Puy.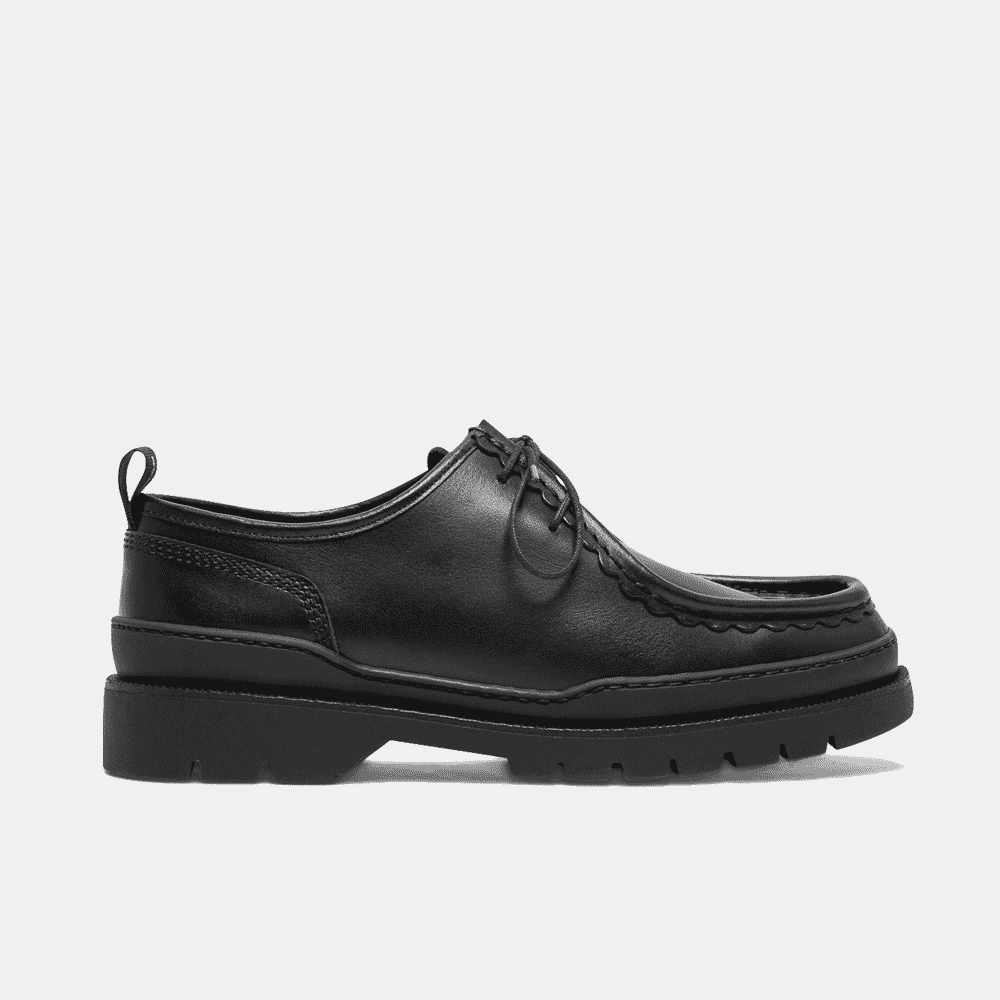 Derby shoes: KLEMAN
Discover the iconic KLEMAN Major, a black derby reimagined with a new natural rubber sole. This two-eyelet design features a seamed top, blending classic style with modern updates for a distinctive footwear choice.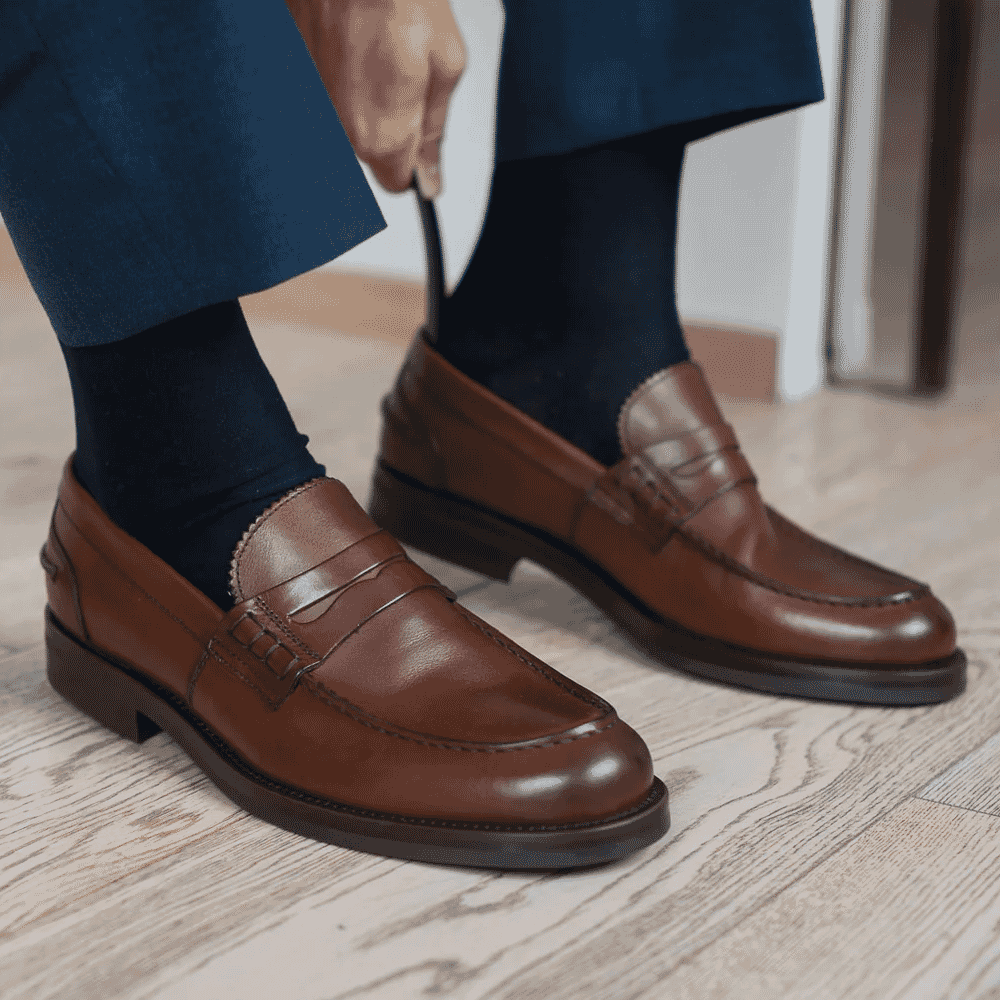 Penny loafers: Velasca
Velasca's Casciaball penny loafer, with its versatile rounded profile and no-bindings design, is perfect for year-long wear. The full-grain brown leather and sturdy Italian Vibram rubber sole make it especially suitable for the autumn and winter seasons, blending style with practicality.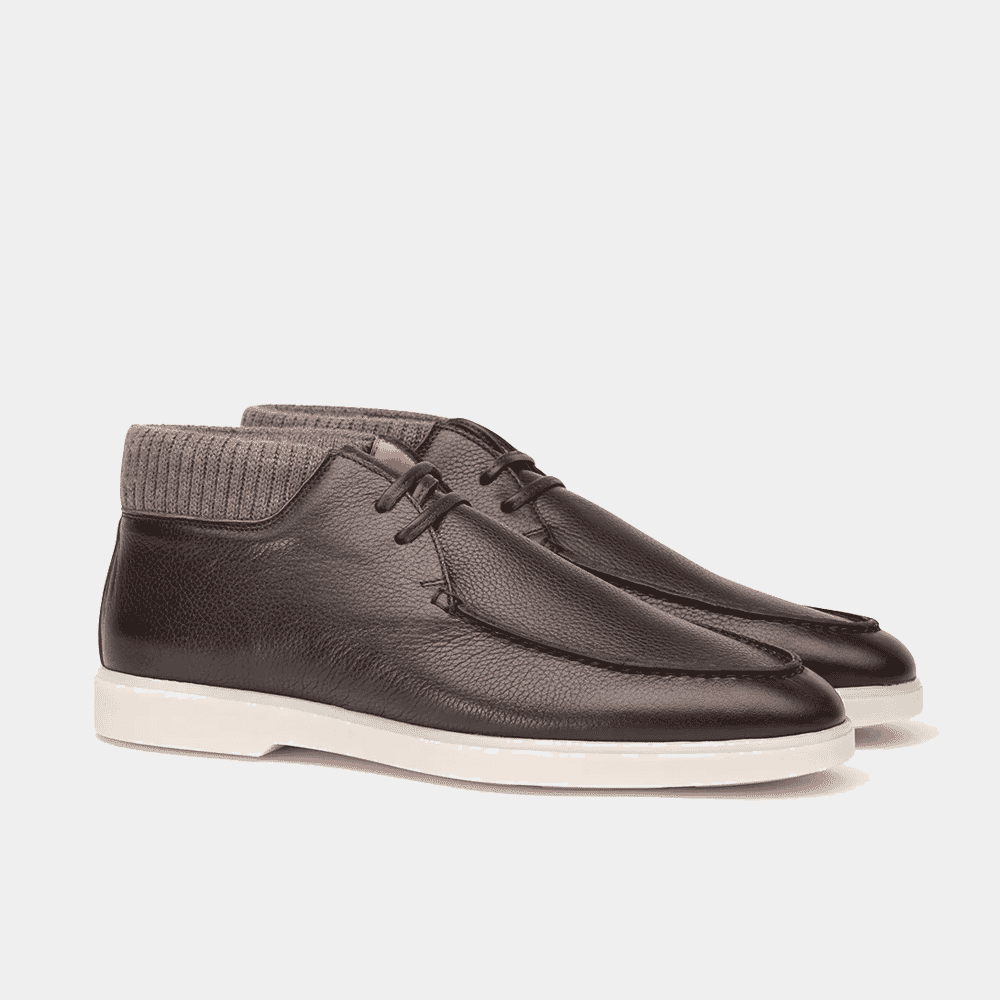 Desert boots: Aurelien
Aurelien's brown grain Desert Boots, Italian-crafted with Cashwool trims for comfort and warmth, feature ivory soles for a classic look. Their versatile design pairs well with both casual and tailored ensembles, adding a relaxed touch to formalwear.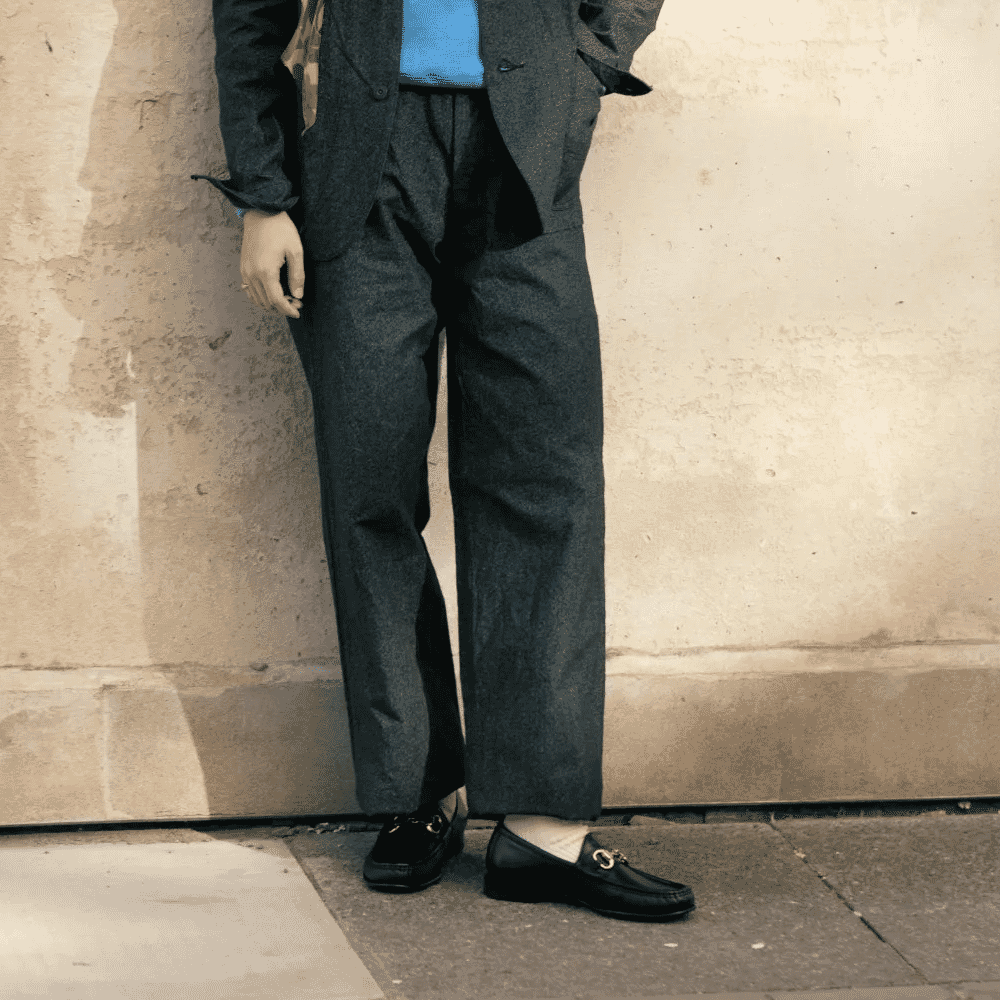 Italian bit loafers: Clutch Cafe
The Moc Ischia by Yuketen, a classic Italian Bit Loafer with a twist, features full-grain leather and an oversized horsebit. Handcrafted in Italy with Tuscan Opera Leather, these loafers incorporate a Mckay stitch and vegetable-tanned leather insole. A leather stack heel with rubber keys rounds out the design, available at Clutch Cafe.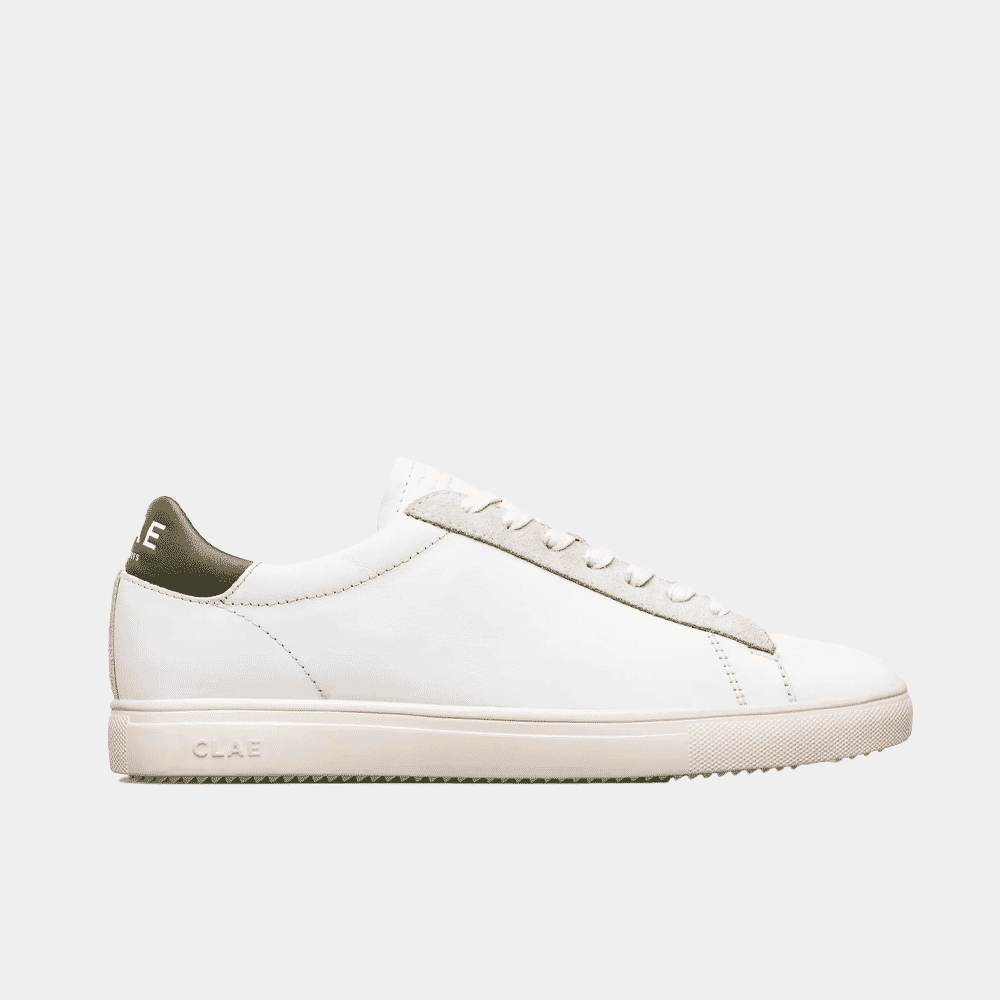 Best winter work shoes for casual Fridays
White sneakers: CLAE
The Bradley California by CLAE is a sustainable take on a timeless white silhouette, accented with vibrant hues inspired by its namesake. It boasts Italian Nappa leather with suede and full grain accents, eco-friendly recycled polyester lining, a recycled PU foam insole for comfort, and a 30% natural rubber SP outsole.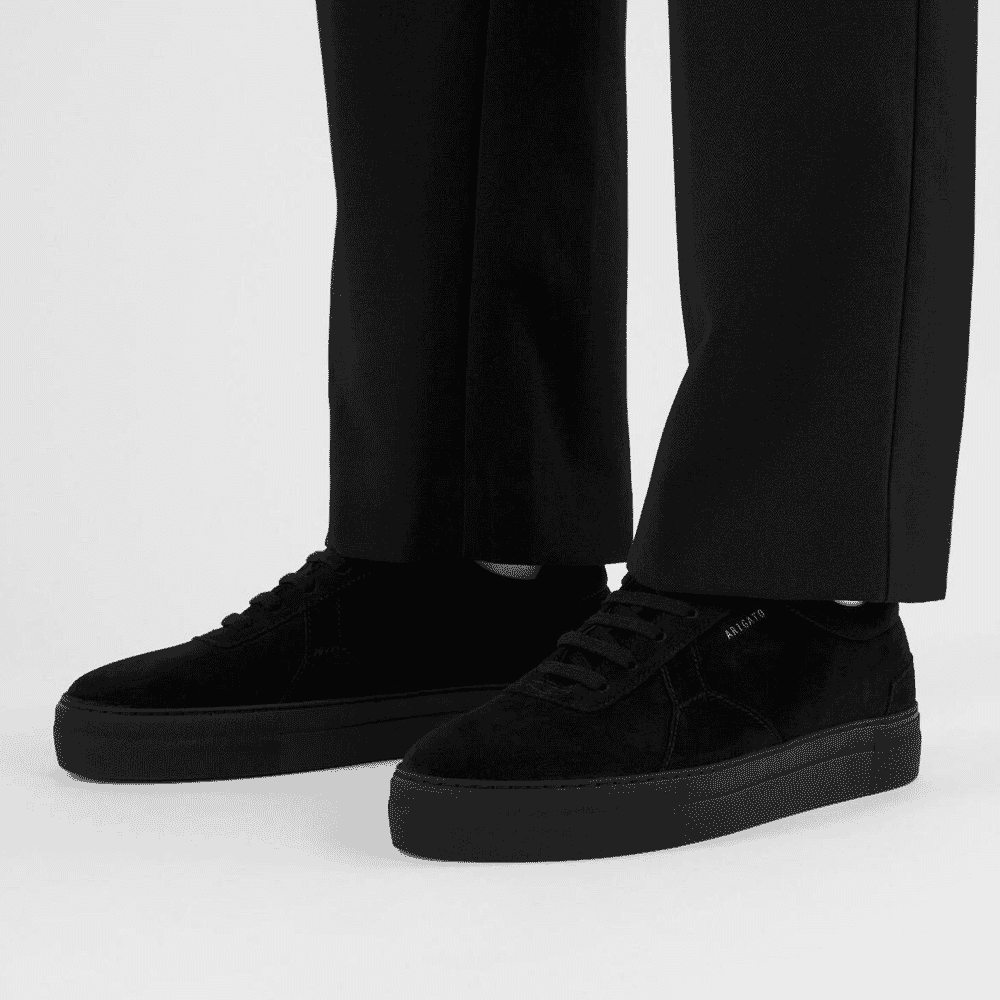 Platform sneakers: Axel Arigato
Axel Arigato's platform sneakers redefine everyday luxury. Handcrafted in Portugal from 100% suede leather and lined with leather for comfort, these sneakers boast a 3.5 cm rubber cup sole—with 20% recycled rubber—for sustainable style. They're stitched and glued for durability, feature a padded heel, and a removable cushioned footbed for all-day wear. The look is completed with flat cotton laces, a gold-tone logo stamp, and comes with a recycled polyester dustbag and FSC Certified Packaging.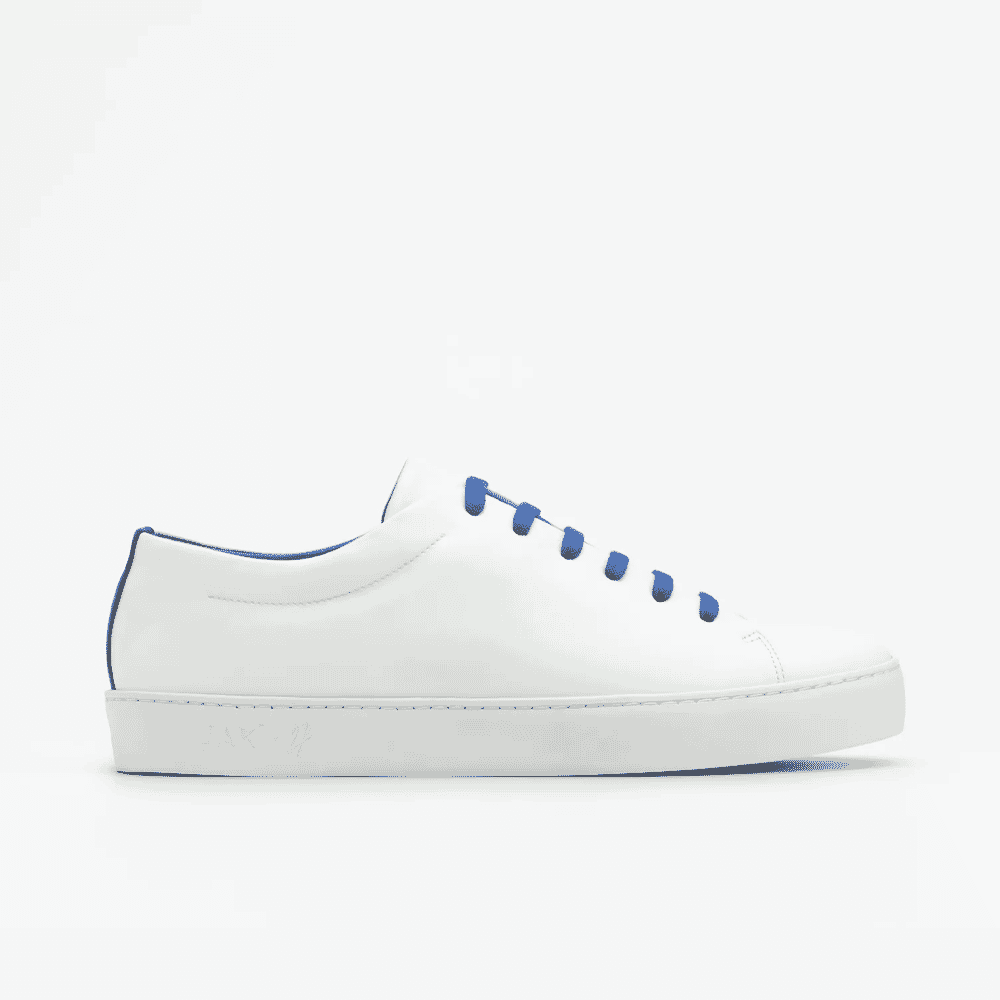 Leather sneakers: JAK
The Royal JAK x 27Lisboa shoe marries full grain calf leather uppers with ultra-soft lining for superior quality. It features full leather midsoles, natural cotton laces, and a durable cemented and stitched rubber sole. For tailored comfort, it includes removable shock-proof innersoles and extra slim innersoles for a looser fit, complemented by extra white laces with blue tips and a practical cotton transport bag.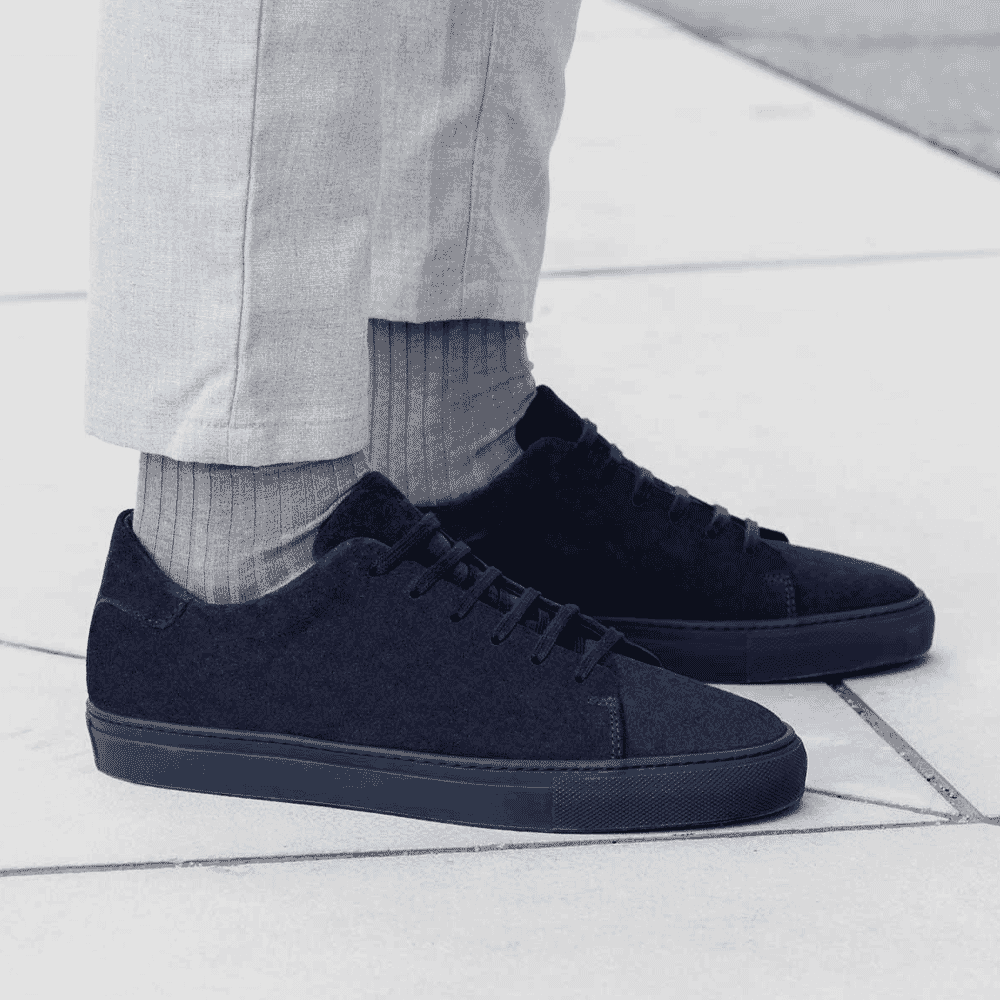 Suede sneakers: Dalgado
Dalgado's suede sneaker epitomizes minimalism, offering an ultra-clean silhouette free from excess stitching and branding, designed to be timeless. Handcrafted in Portugal with biobased suede from Italy, these sneakers focus on comfort, featuring a cushioned tongue, soft calf lining, and a Margom outsole for enduring wearability.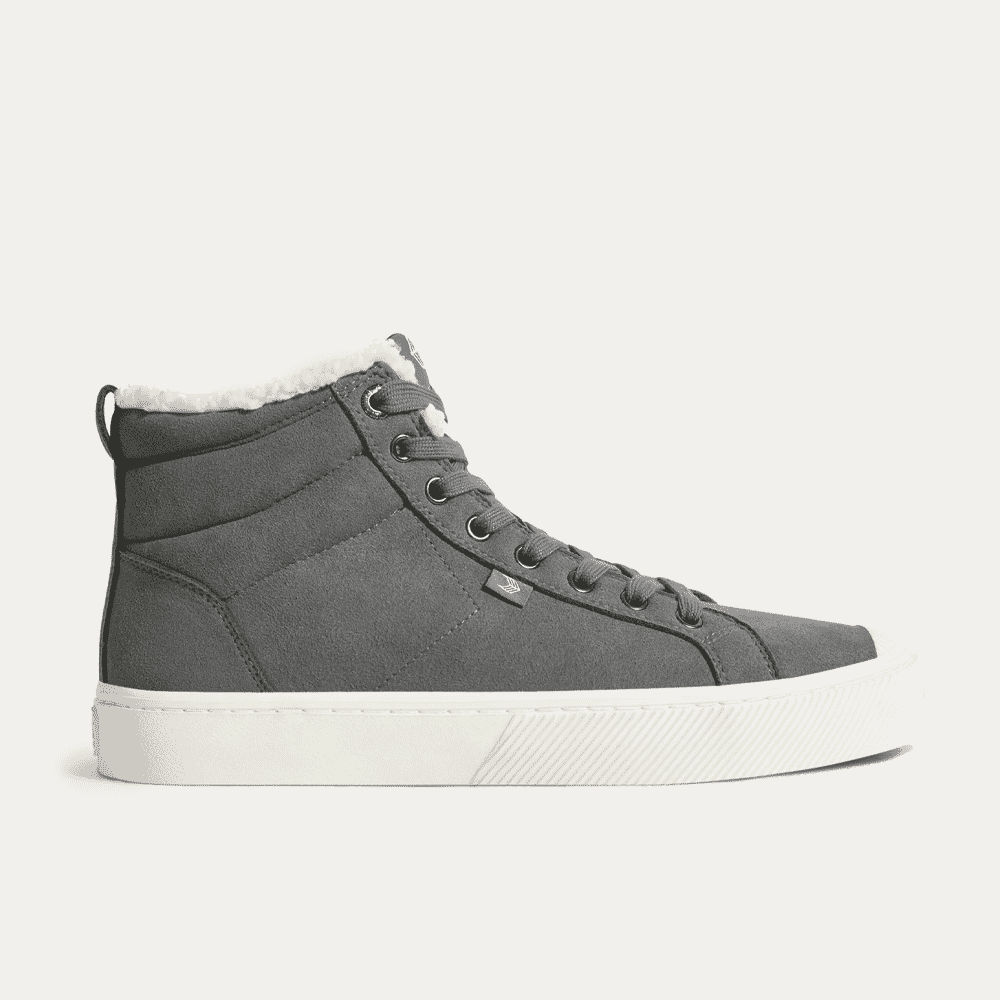 High top sneakers: Cariuma
Cariuma's Therma high top sneaker is the quintessential winter work shoe for casual days. Water-repellent and designed for warmth, it boasts cozy lined insoles, vegan suede, and plush shearling lining from recycled materials. Its durable, stitched natural rubber sole ensures these vegan high tops are both eco-conscious and stylish.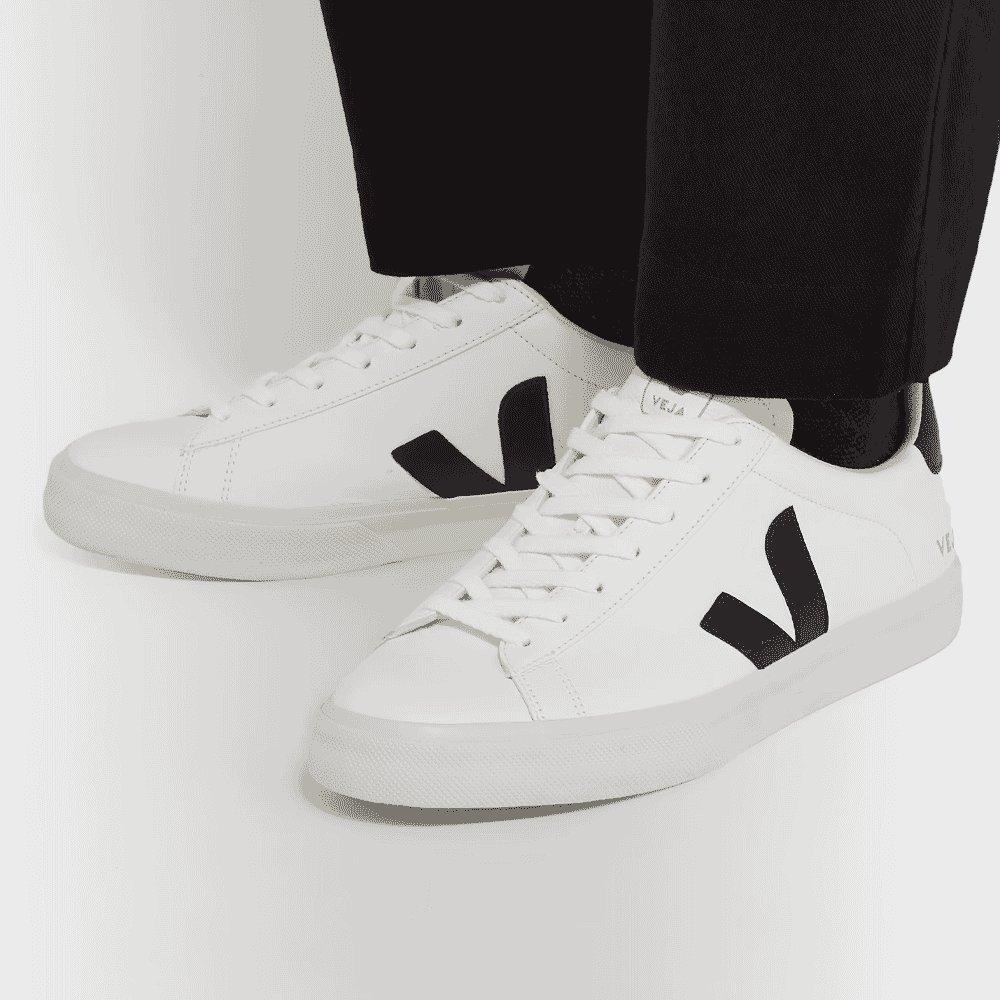 Sustainable sneakers: Veja
Veja's 'Campo' sneakers are conscientiously crafted, boasting 'CWL' leather uppers made from processed corn waste and soles of ethically sourced rubber. The comfort is enhanced with organic cotton lining, underscoring the brand's commitment to sustainable fashion.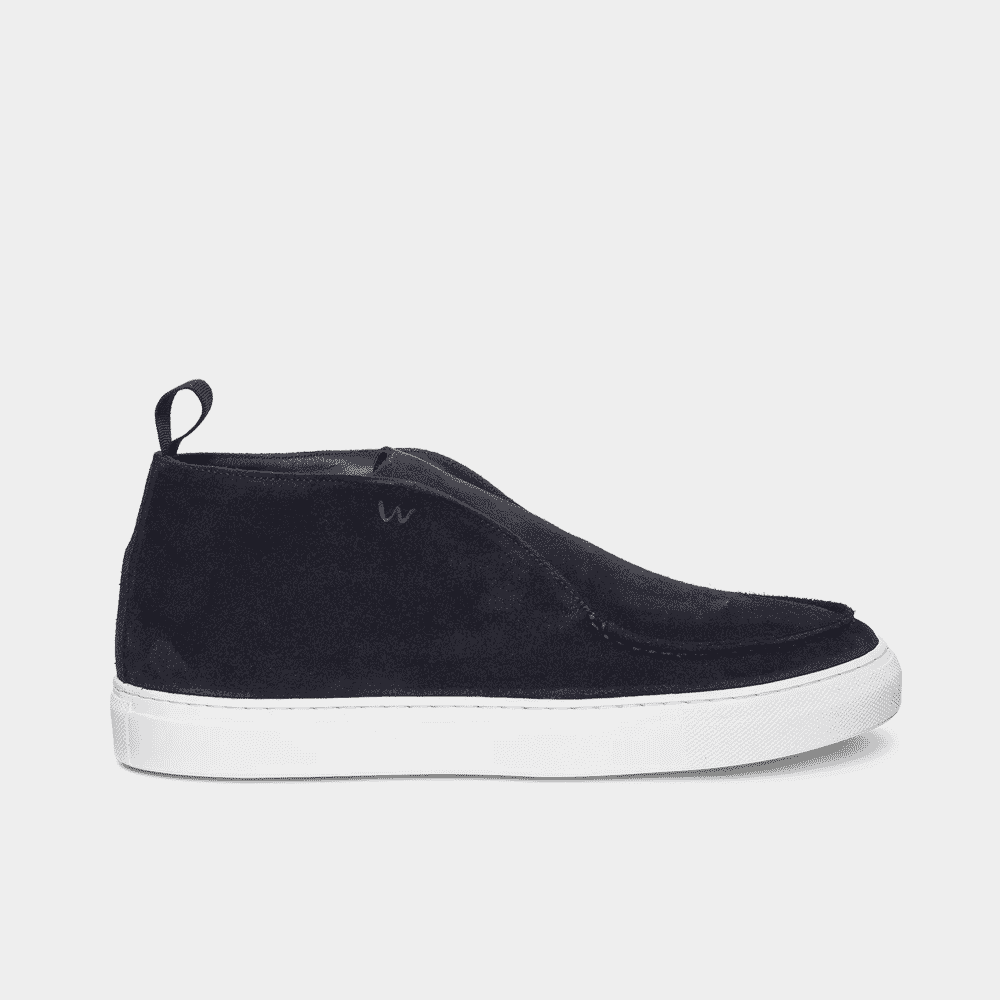 Best winter work shoes for everyday ease
Slip-on shoe: WAHTS
The Jenkins slip-on by WAHTS, a contemporary 'Open Walk' inspired shoe, is the epitome of comfort for everyday winter workwear. Designed with a discreet internal elastic band for a snug fit, it's effortless to slip on while complementing a smart casual look with its premium materials and hues. For the perfect fit, consider sizing up if you're between sizes.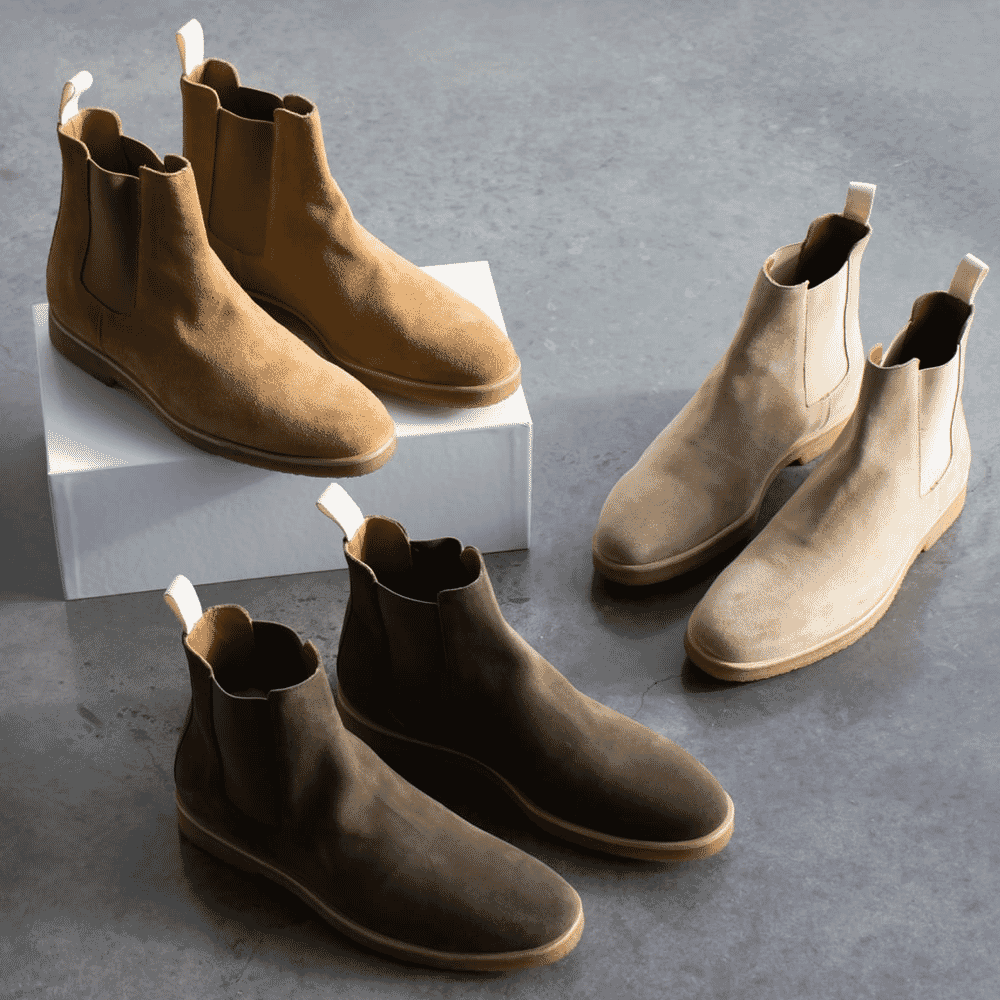 Chelsea boots: Oliver Cabell
Oliver Cabell's Chelsea boot offers a blend of British heritage with modern flair, featuring an Italian crepe outsole crafted from pure virgin Hevea milk. This sleek boot arrives in a branded box, complete with a cotton dust bag for storage.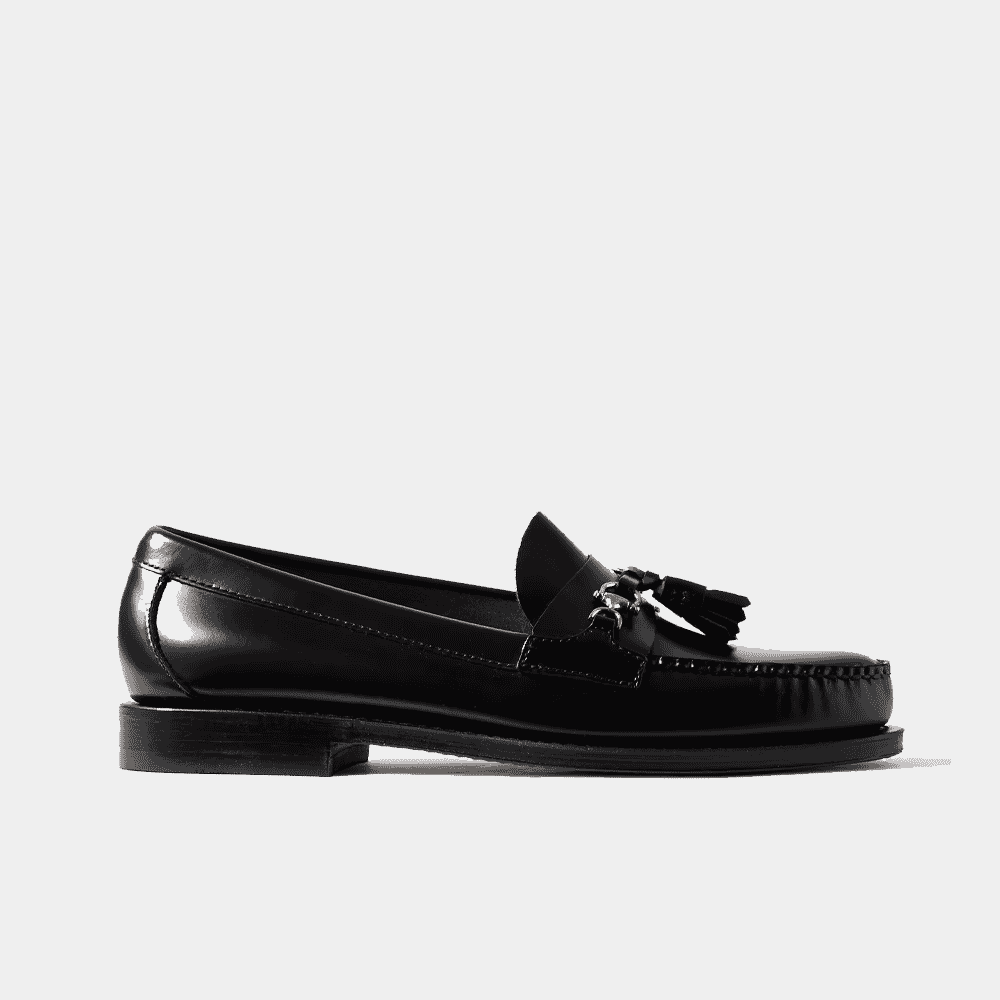 Tassel loafers: G.H. Bass & Co.
The Heritage Lincoln loafer from G.H. Bass & Co. continues the legacy of the iconic 'Weejuns' style, first introduced in 1936. Each pair is expertly crafted with smooth leather uppers, silver-tone horsebits, and classic tassels, making them a timeless everyday work shoe for the winter season.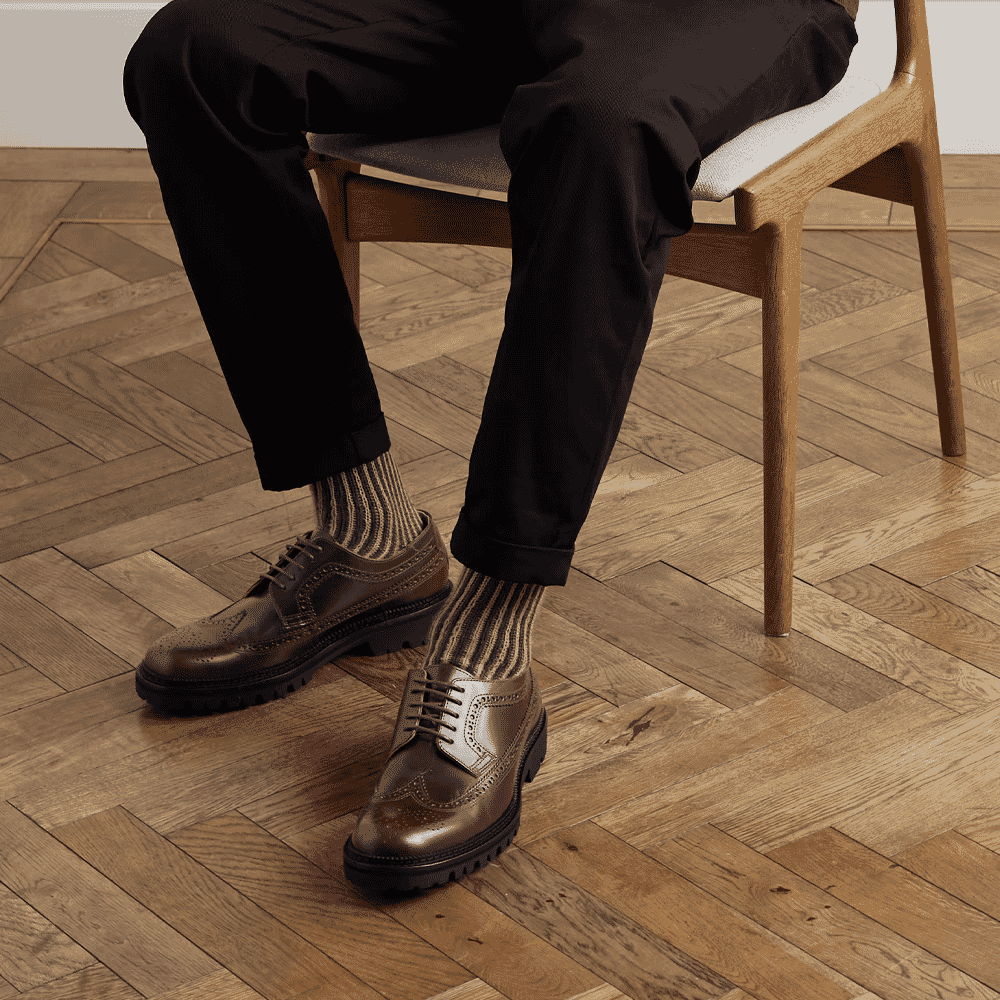 Leather brogues: Mr P.
Mr P.'s Jacques brogues are a polished choice in burgundy leather, perfect for adding a touch of character to any outfit. With classic perforated details and robust Vibram rubber soles, they're an excellent selection for smart-casual ensembles and everyday workwear in winter.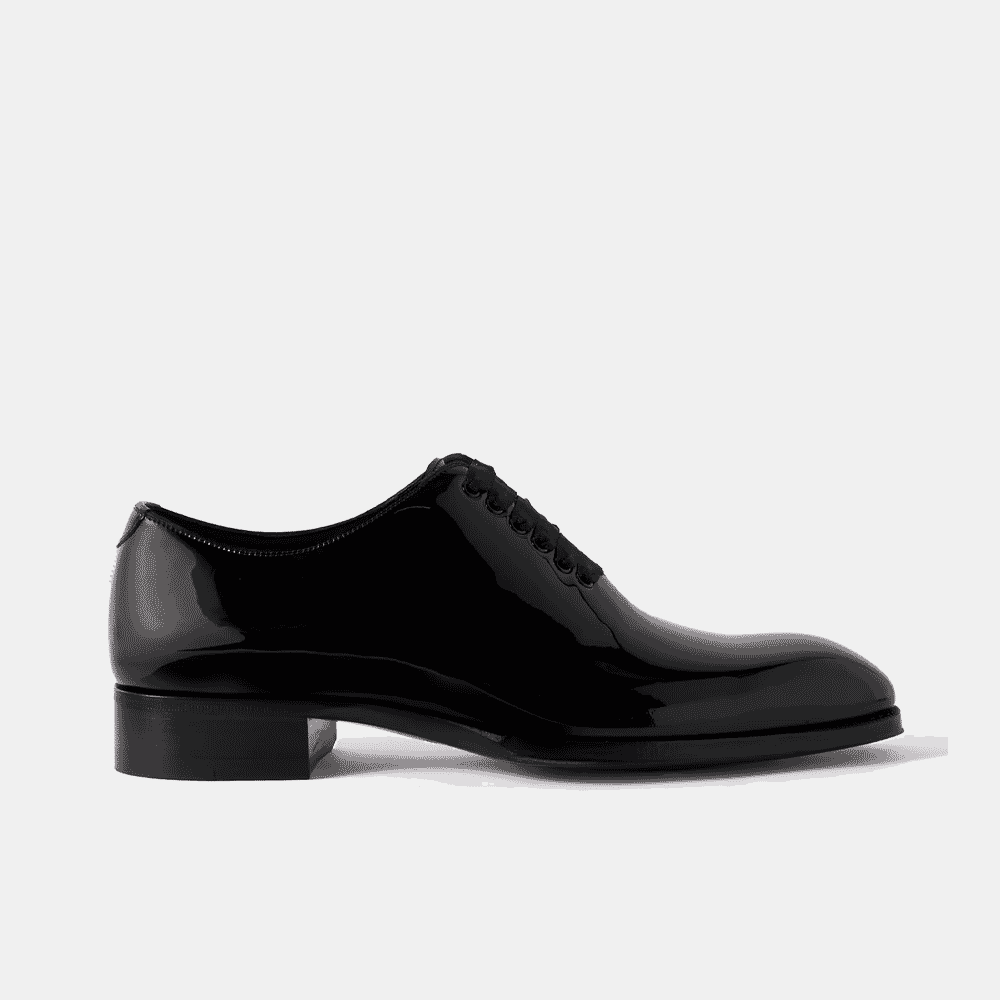 Oxford shoes: Tom Ford
Tom Ford's Elkan Oxfords, sculpted from a single piece of immaculate patent leather, are the epitome of sophistication for formal events. Italian-made, they're detailed with wide grosgrain laces and a fully lined interior for unrivaled comfort.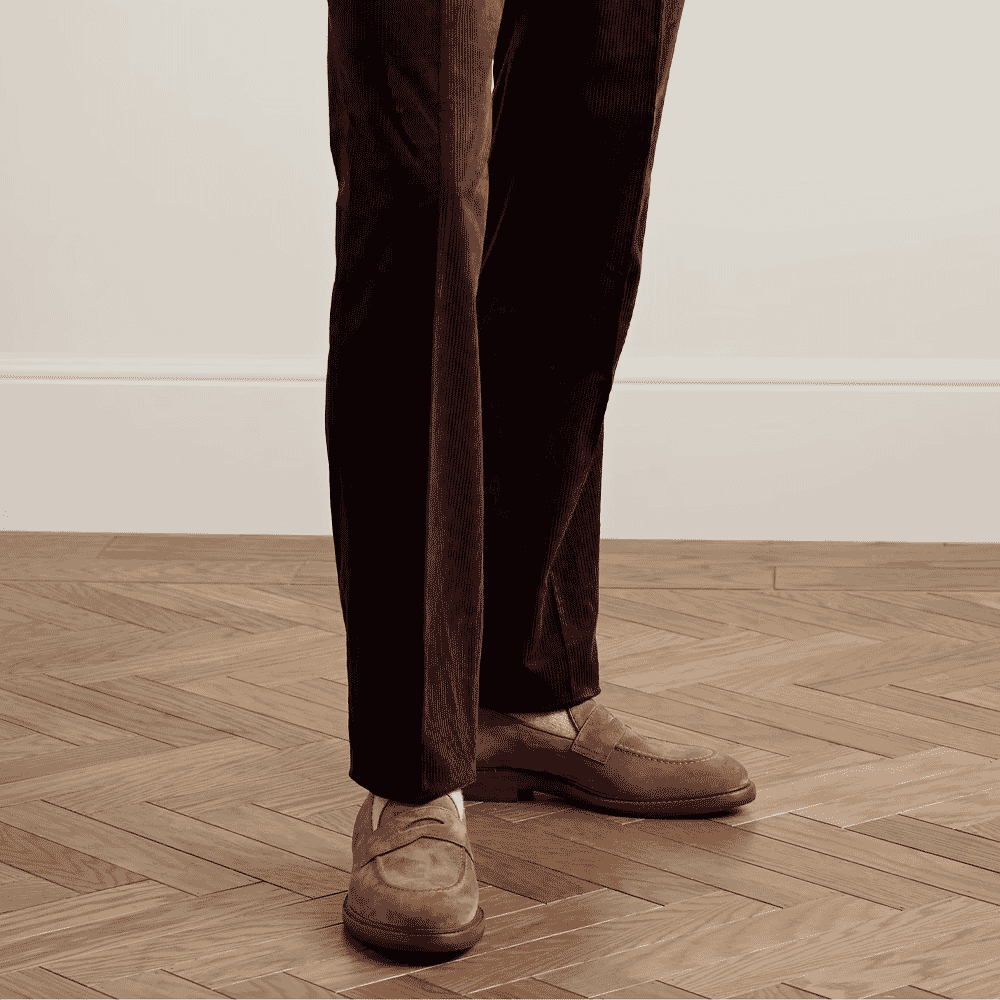 Suede loafers: Brunello Cucinelli
Brunello Cucinelli's designs, renowned for their meticulous Italian craftsmanship, are perfectly represented in these penny loafers. Crafted from buffed suede with precision hand-stitched finishes and elegant tonal leather trims, they're made in Italy and set on durable rubber-crepe soles designed for optimal traction.
Pair your work shoes with our selection of winter outfits for men.
---
---