Perhaps the most versatile and easiest to wear of all trainer styles, minimalist sneakers boast simple, fuss-free designs that wear well with everything from workwear to tailoring.
If you're after a new pair of trainers that are both comfortable and effortlessly cool, minimalist sneakers should be high on your wish list. Whilst their style is characterised by understated design, clean silhouettes and refined details, minimalist sneakers can take many forms. Choose low-top or high-top; canvas or leather; slip-on or laced.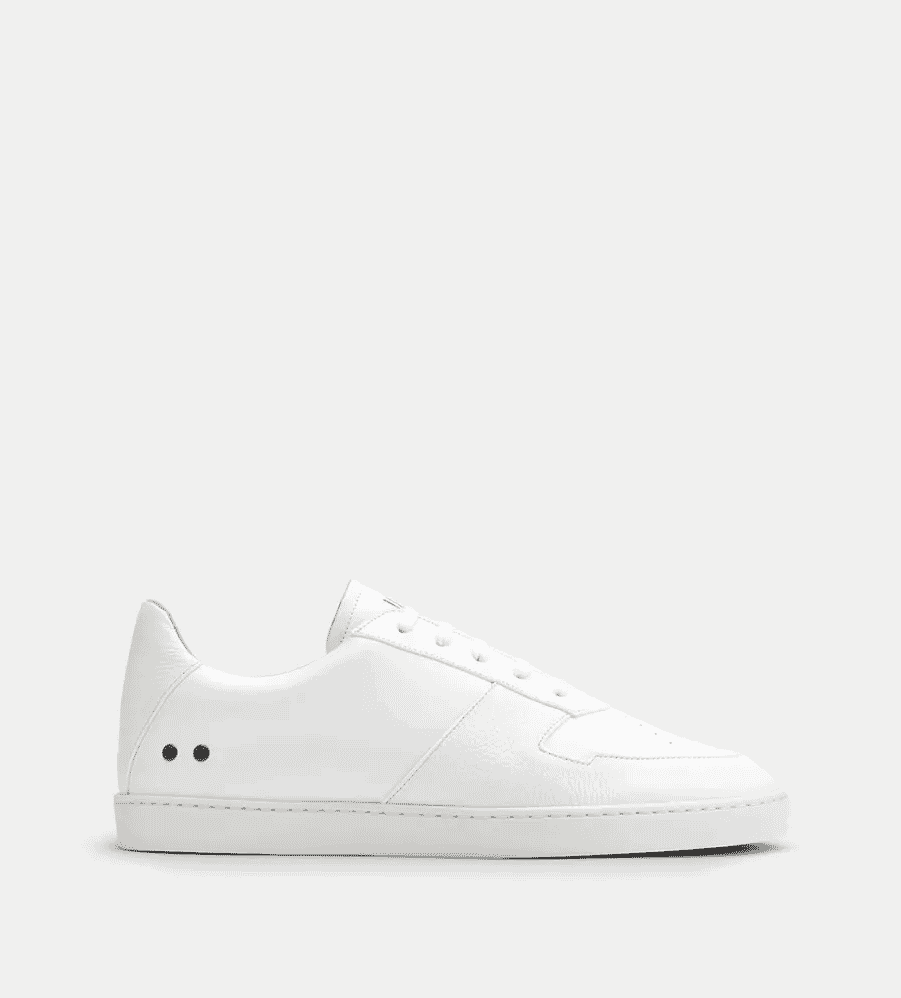 How should you style minimalist sneakers?
Minimalist sneakers with denim:
For a versatile weekend look, you can't go wrong with minimalist trainers worn with classic blue denim jeans, a plain white tee and retro-inspired sunglasses. Make sure to roll the hem of your jeans a couple of times to show off the sneakers.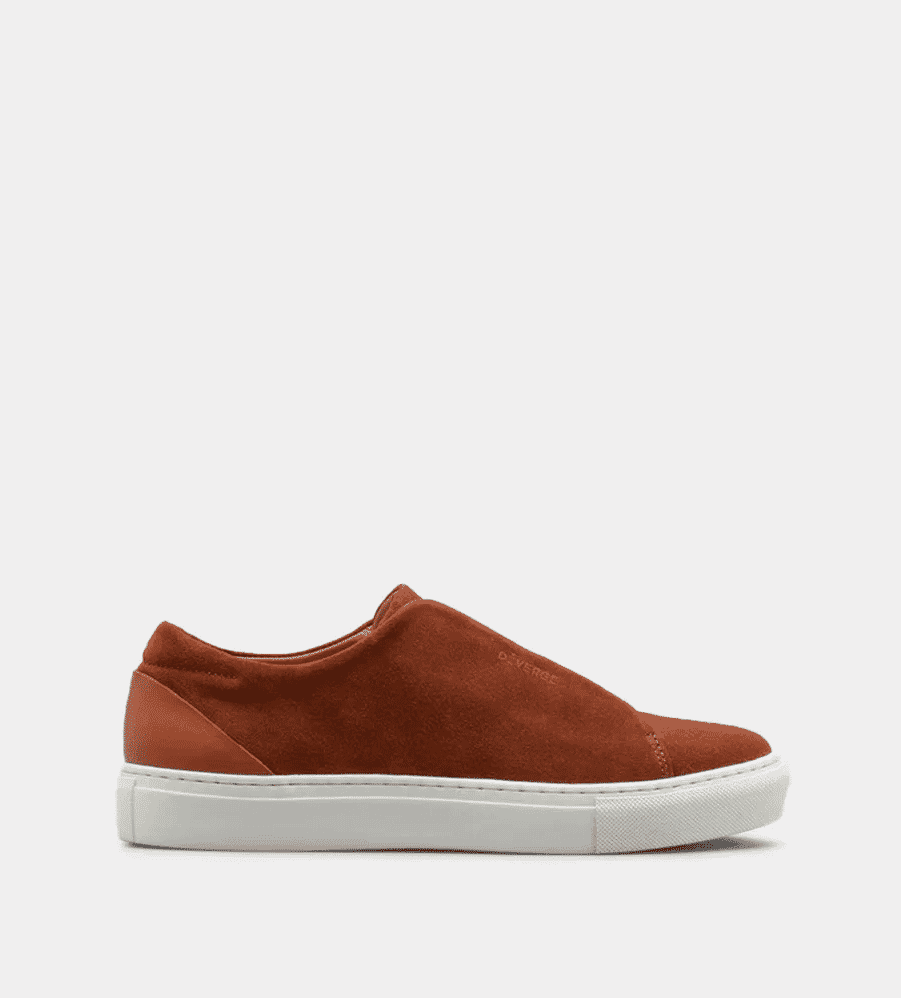 Minimalist sneakers with workwear:
A workwear-inspired look will never fail when finished off with some minimalist sneakers. A pair of wide leg trousers and an overshirt will tone down the smart casual elements of the shoes, as will some sports-inspired striped socks.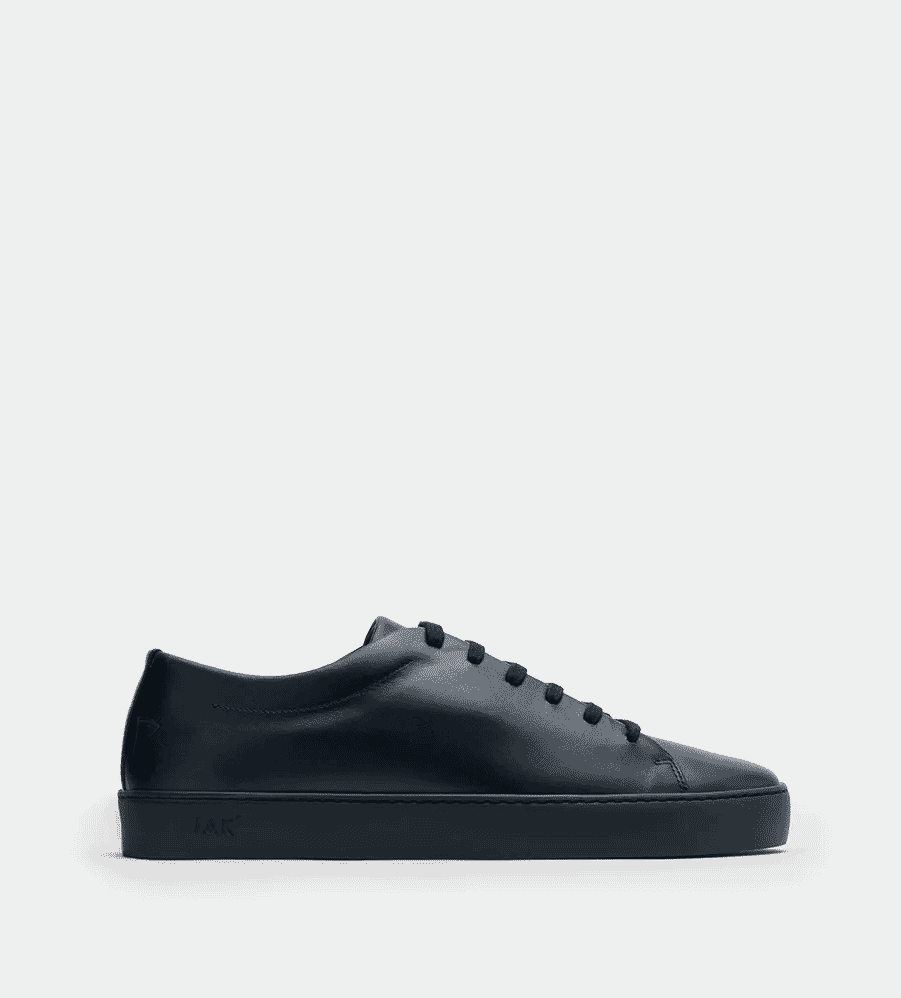 Minimalist sneakers with monochrome:
To play along with the trainer's smart potential though, go for a tonal navy look, which is just as ideal for the office as for the weekend. Break up the dark navy hues with other subtle neutral colours, like grey, black or brown.
Why minimalist sneakers?
The first wave of minimalist kicks really came around with Common Projects, when the luxury sneaker brand launched back in 2004. The proposition was simple: take a tennis-inspired silhouette, strip back all the extraneous detailing, and craft them out of beautiful Italian leather. 
That formula has proven especially popular over the last decade and a half, with numerous brands cropping up and offering Common Projects alternatives. Emphasis has been placed on construction methods, too. Many brands are upping their quality with hand-stitched soles and metal shanks the likes of which you'd usually find in Goodyear-welted leather dress shoes. 
A good pair of minimalist sneakers won't only last though. They're arguably the smartest way into the sneaker game, and with their slim designs and premium leather construction they work especially well as a smart casual crossover shoe. Wear them with denim jeans or sharp office attire, and you can't go wrong. 
The best brands for minimalist sneakers in 2023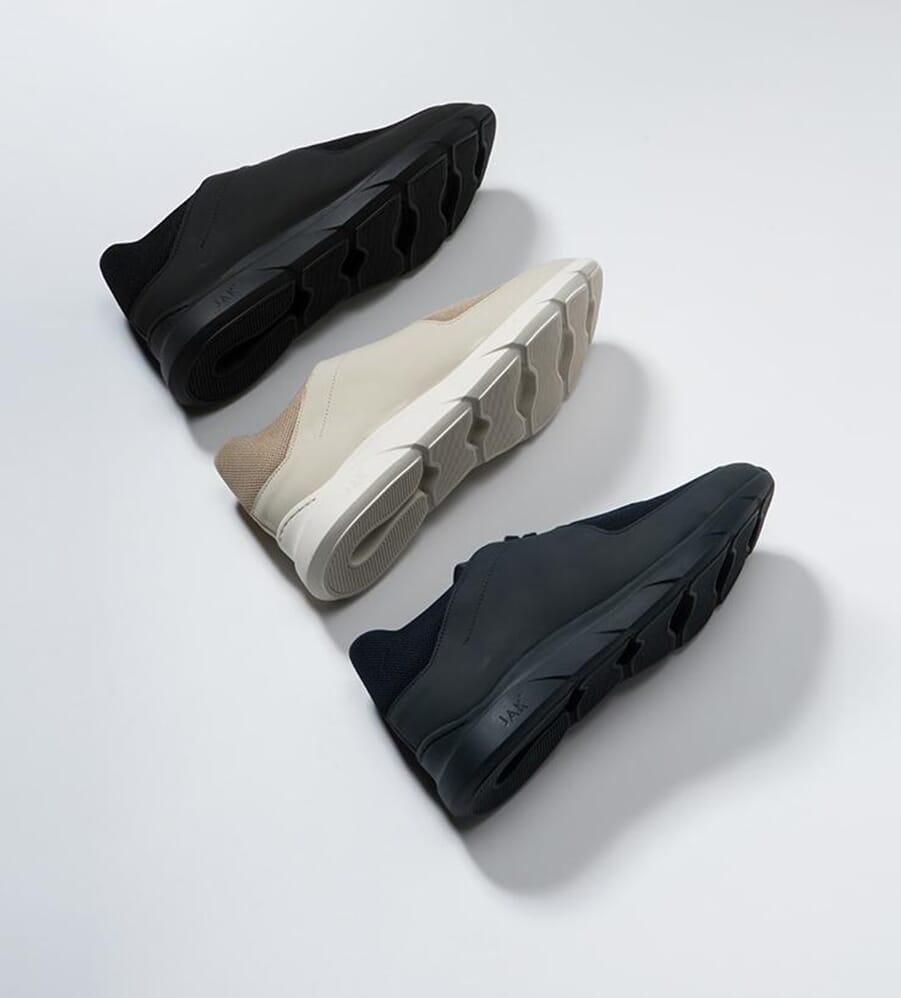 JAK
Founded in Lisbon in 2014, JAK has quickly made a name for itself as a key player in the world of minimalist footwear. The label strictly adheres to principles of high quality craftsmanship and slow fashion: Its refined and understated sneakers are made from locally sourced full-grain leather and sold direct to the consumer, cutting out middle men and unnecessary costs.
---
---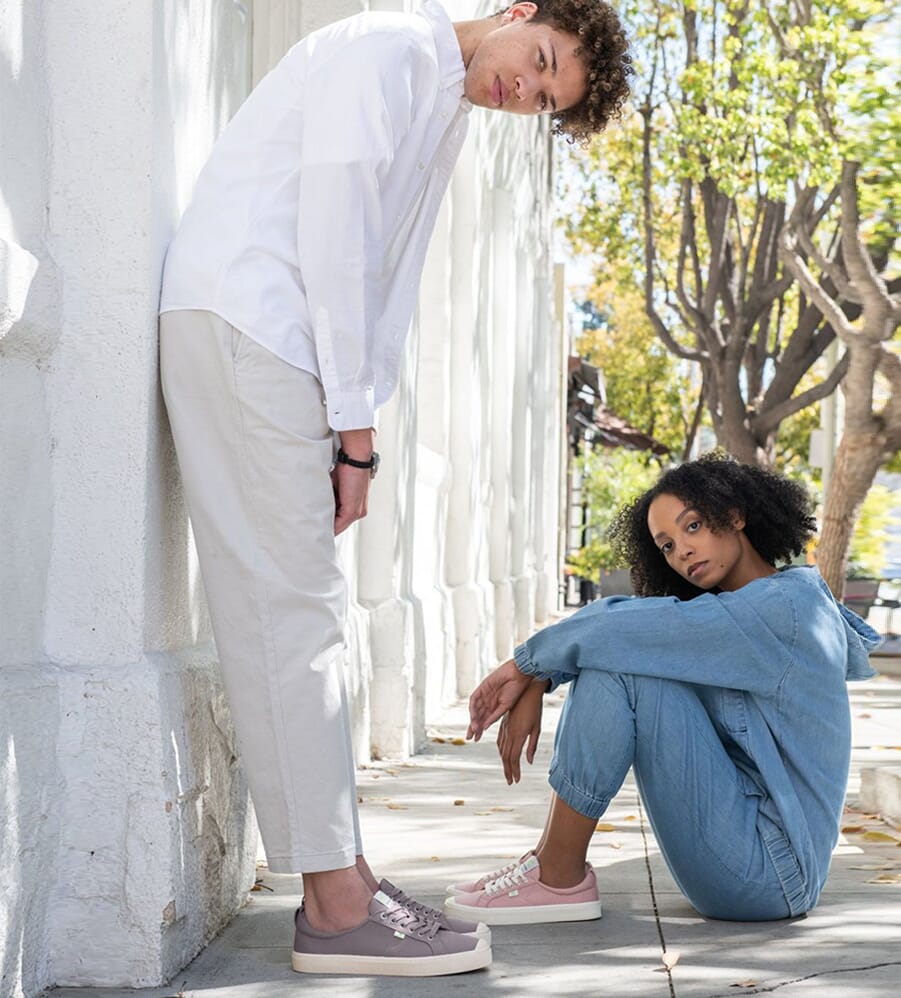 Cariuma
As a certified B Corp company, Cariuma is committed to using responsible and eco-conscious materials, maintaining ethical factories, employing a strict code of conduct in day-to-day operations and giving back to eco-friendly organisations. Cariuma's minimalist trainers are available in a range of understated colourways and clean silhouettes, with many referencing classic skate shoes. Keep it classic with plain white canvas, or add a touch flair with coloured suede detailing.
---
---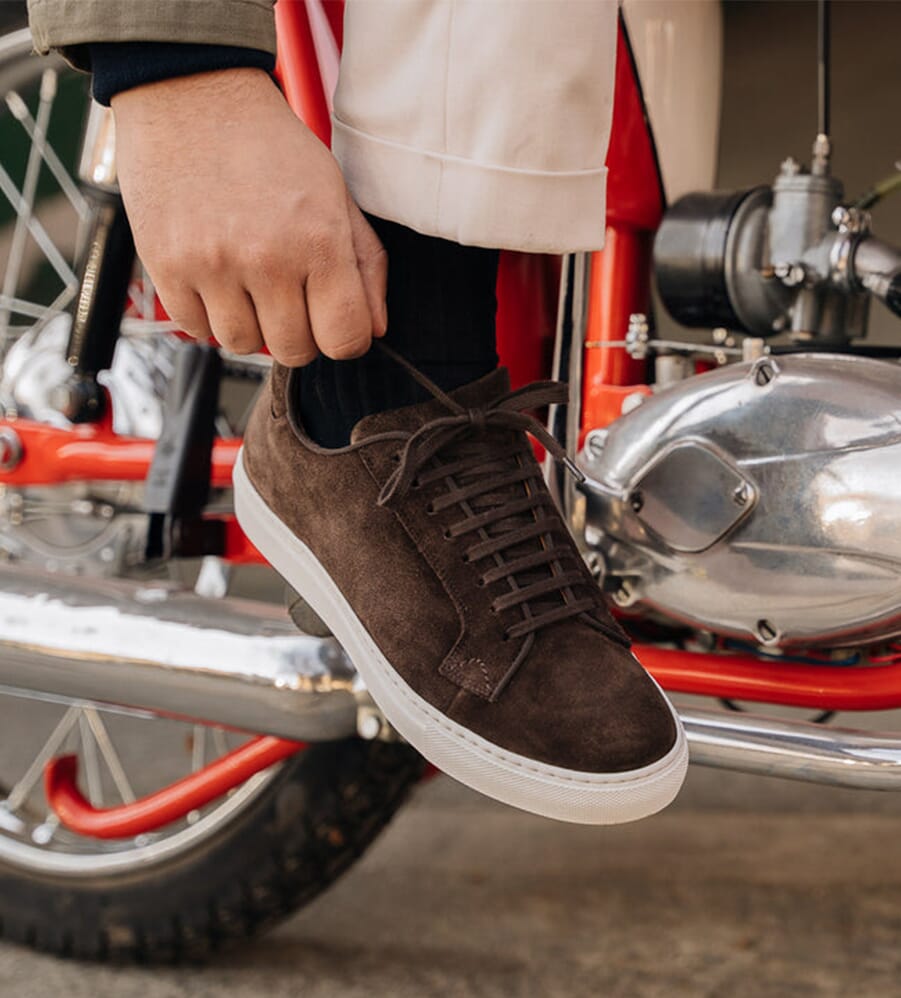 Velasca
Velasca's Italian-made shoes are crafted using only the finest materials, ensuring they'll stand the test of time. Every style of shoe — including its leather sneakers — is timeless in style, underpinned by a refined Italian elegance. With their sleek silhouettes and luxurious leather construction, Velasca's trainers can be effortlessly dressed up or down.
---
---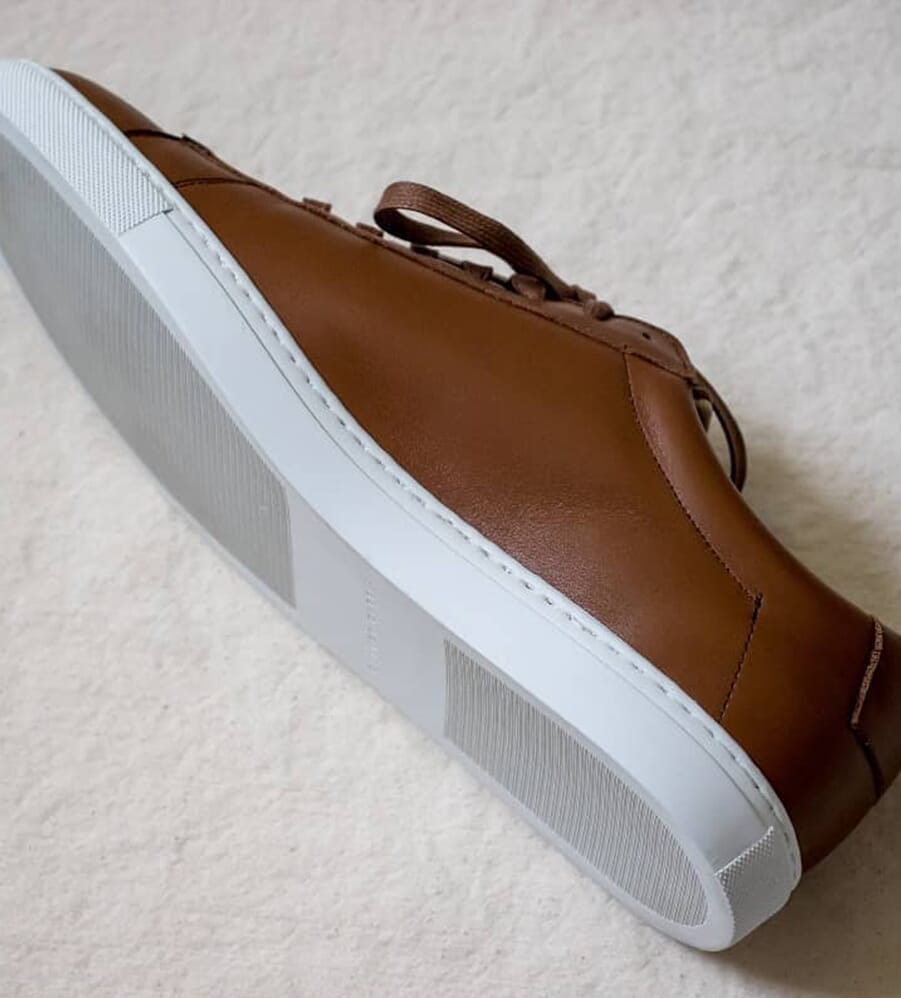 Oliver Cabell
Oliver Cabell is innovative in the way it approaches its business. In offering its minimal sneakers direct to the consumer, skipping out the middle man and all the costs associated with that, its shoes come in at a far lower price point than some of its other competitors. Its trainers are handmade in Italy using Italian leather, soles and even laces – so you can be guaranteed top notch quality.
---
---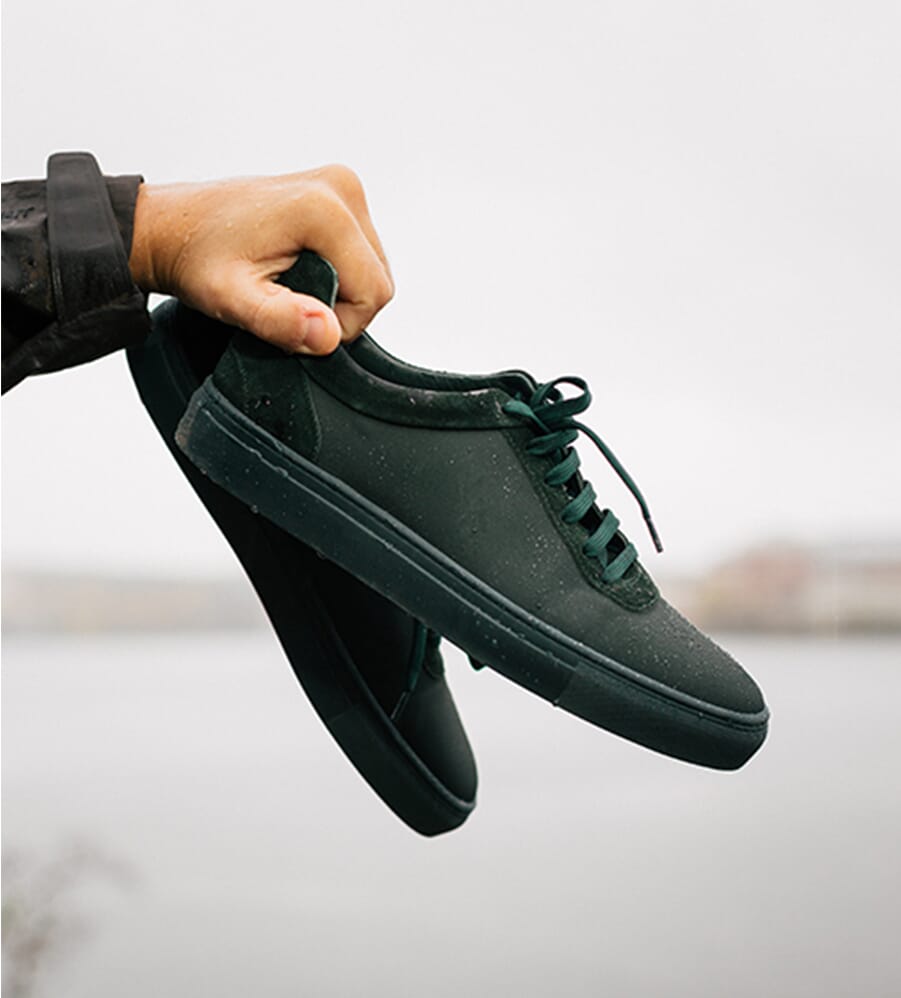 North-89
While North-89 has made a name for itself producing simply designed, well-made minimalist sneakers, the Swedish footwear label also innovated by updating the classic silhouette with breathable mesh uppers and gum soles. Sitting at a price point more accessible than others, the brand is a great option if you're after minimalist trainers with a point of difference. 
---
---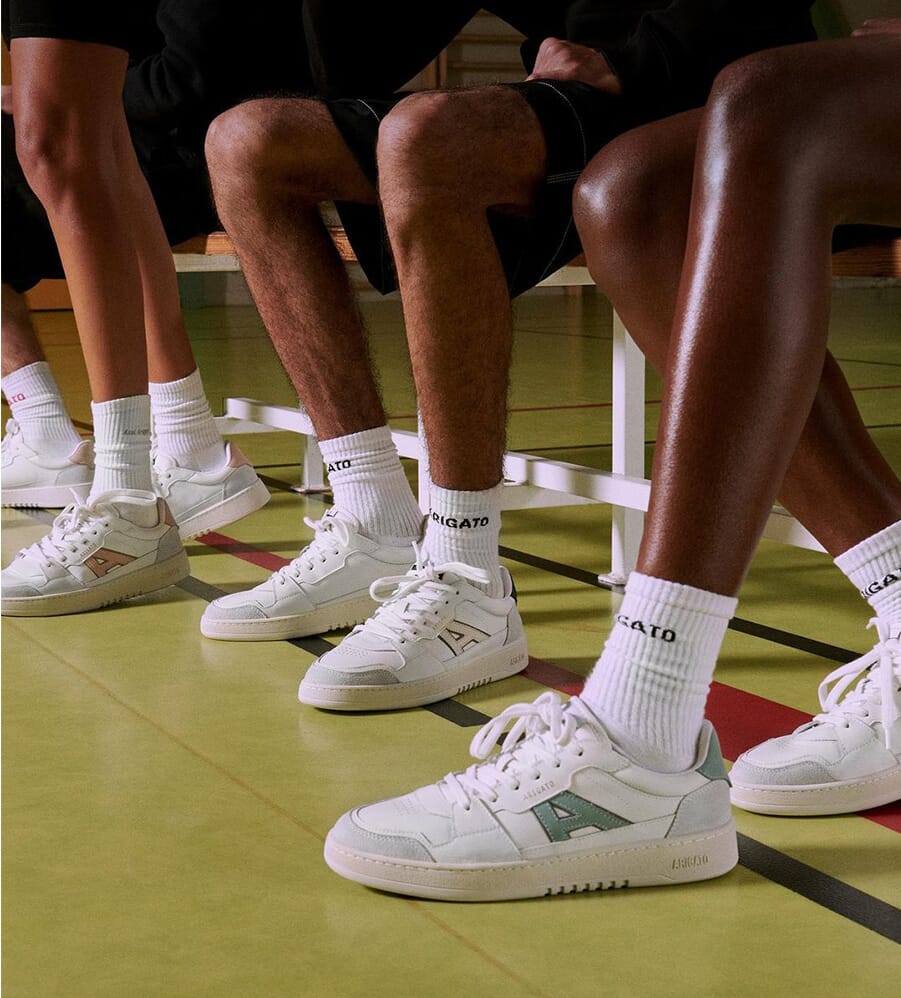 Axel Arigato
Scandi design powerhouse Axel Arigato is renowned for its minimalist sneakers, which are understated yet playful and never boring. Its most iconic model is the Clean 90, which boasts a sleek, simple silhouette and comes in all manner of styles – from classic black and white leather to the BeeBird, featuring the brand's signature bird motif.
---
---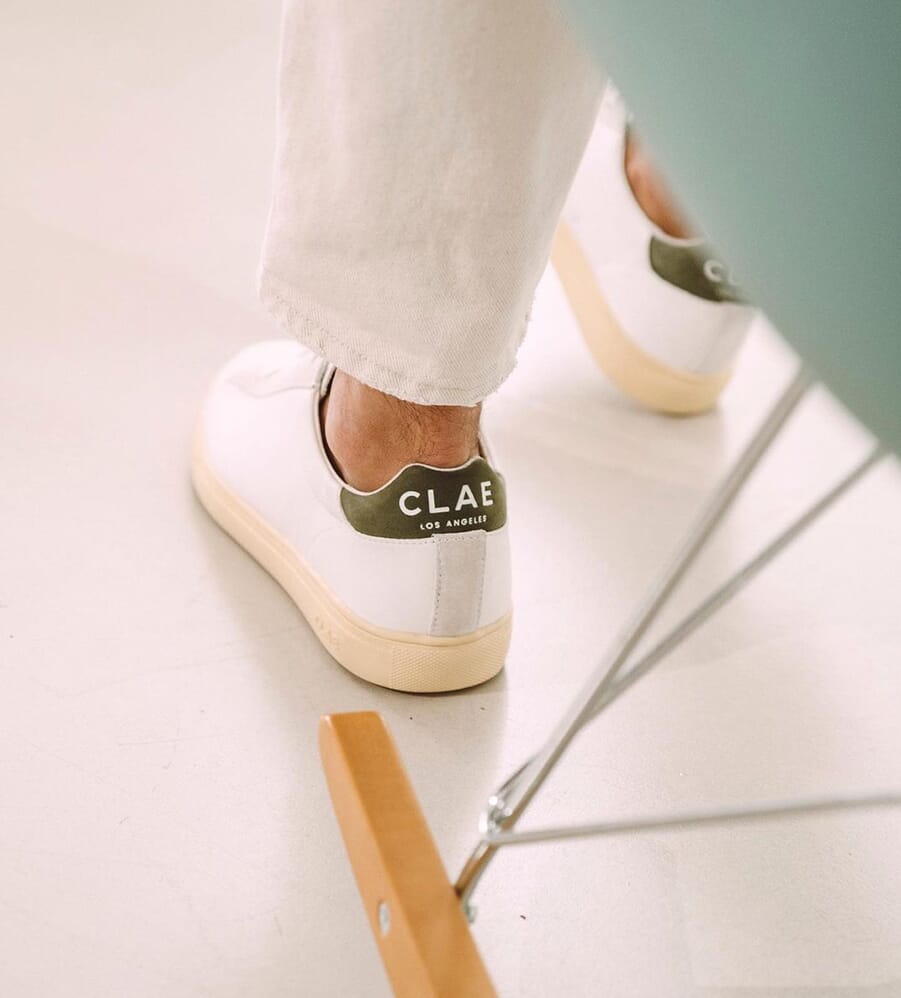 CLAE
Los Angeles-based sneaker label CLAE creates footwear that bridges the gap between work and play and day and night, prioritising ultimate versatility to suit the demands of modern life. In an effort to buck trends, CLAE's sneaker offering is characterised by a refined minimalist aesthetic that stands the test of time. Think clean lines, simple silhouettes and understated colour palettes.
---
---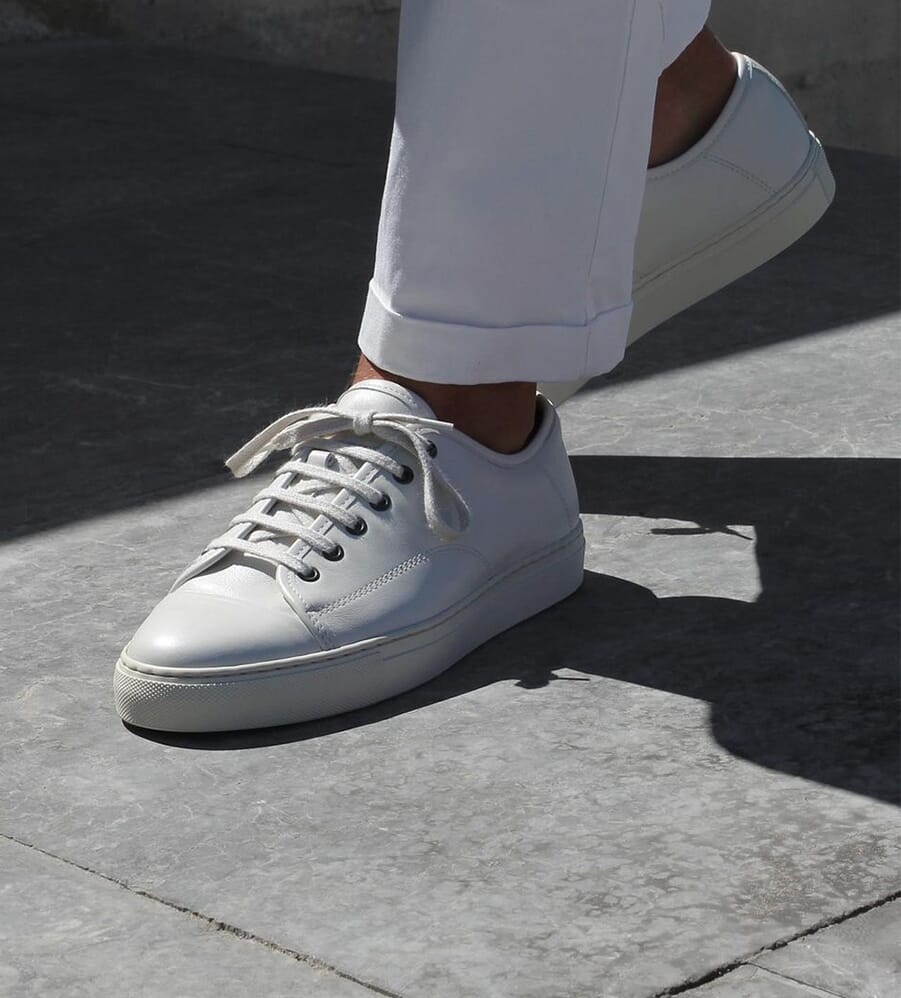 Aurélien
Everything Aurélien creates is underscored by its philosophy of 'Smart Luxury' – making high-quality items affordable. Its minimalist men's sneakers adhere to an elegant aesthetic, with a focus on quality of craftsmanship over fussy extraneous detailing. Trainers are crafted in either super-smooth nappa leather or Softey suede, which comes exclusively from French calves and is treated in one of the most renowned tanneries in Italy.
---
---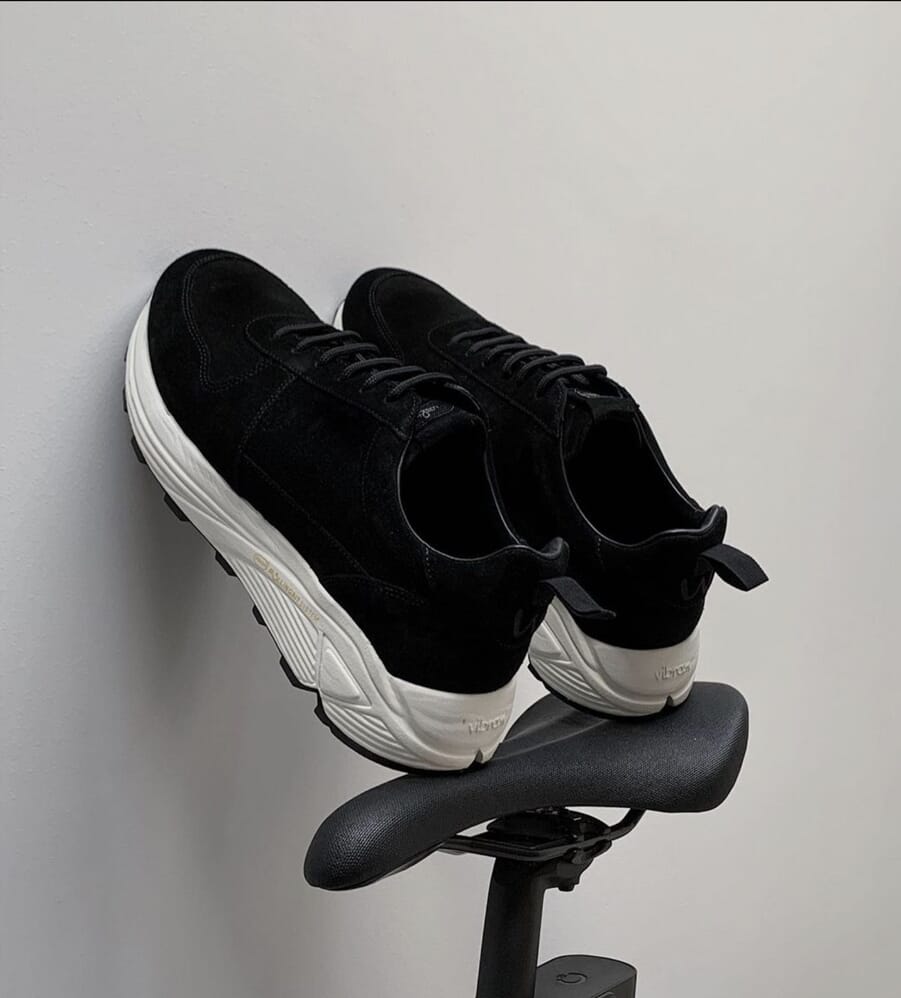 WAHTS
WAHTS is an Amsterdam-based brand that specialises in everyday sports-luxe staples, blending luxury ready-to-wear men's clothing with functional sportswear. The label's minimalist sneakers epitomise its ethos of simple, stripped-back design. Choose from retro-inspired tennis sneakers, slip-on trainers or chunky runner styles. Crafted from premium materials including Italian suede and smooth leather, they'll stand the test of time.
---
---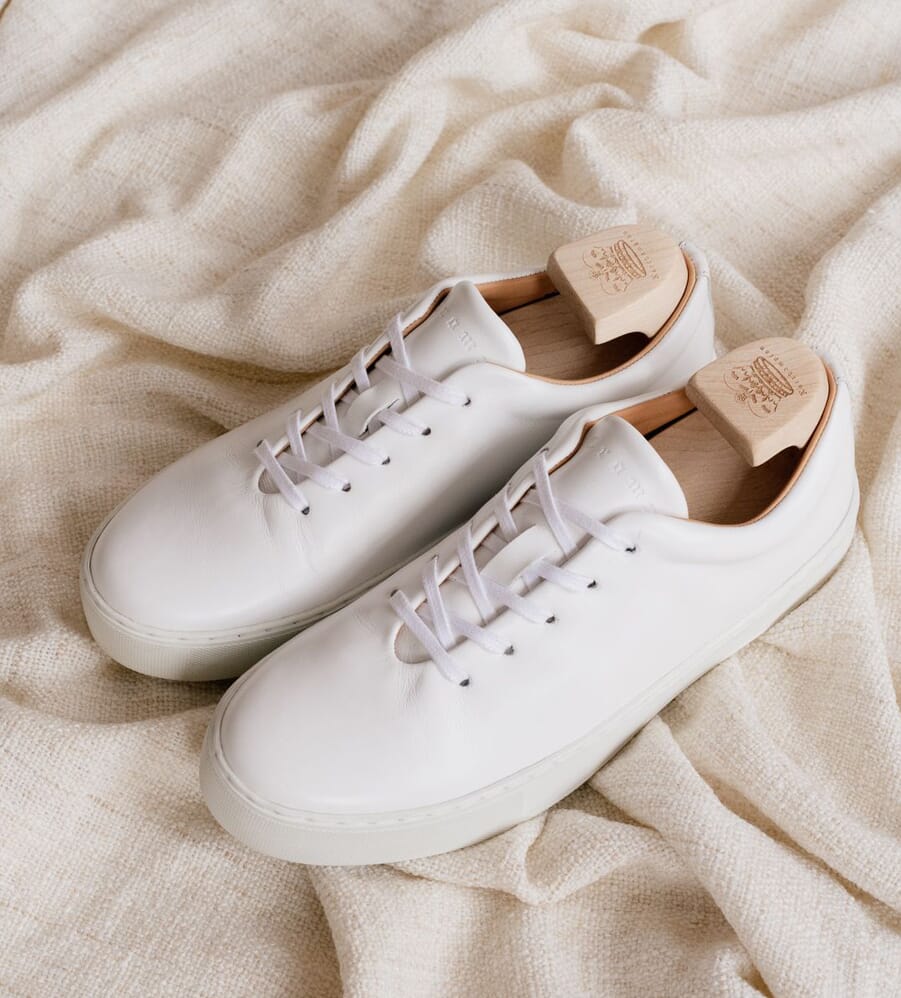 Crown Northampton
Fifth generation family-run footwear label Crown Northampton has become synonymous with world-class handmade shoes. Using locally sourced materials and traditional British construction methods, it creates everything from meticulously detailed brogues to luxurious leather sneakers. Expect minimalist silhouettes, refined colour palettes and ultra-durable construction.
---
---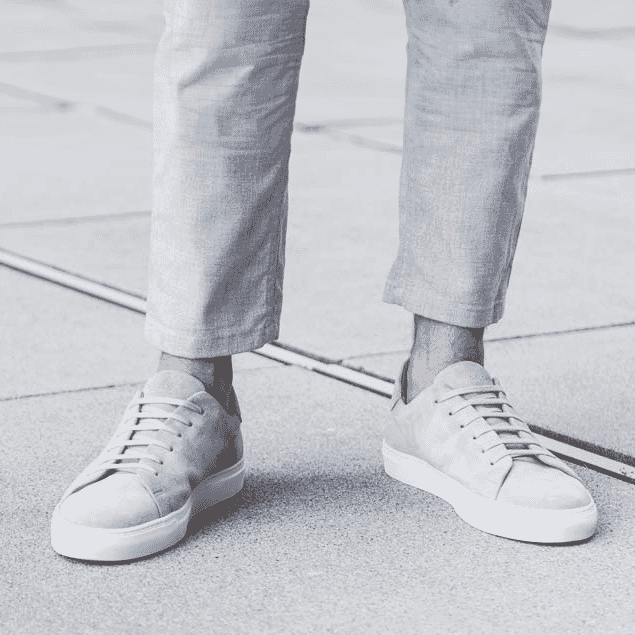 Dalgado
Dalgado, a German design studio, excels in Italian leather and suede sneakers for men. They prioritize premium materials, timeless design, and fair pricing, ensuring longevity and quality. Expert artisans breathe life into their premium leather creations.
---
---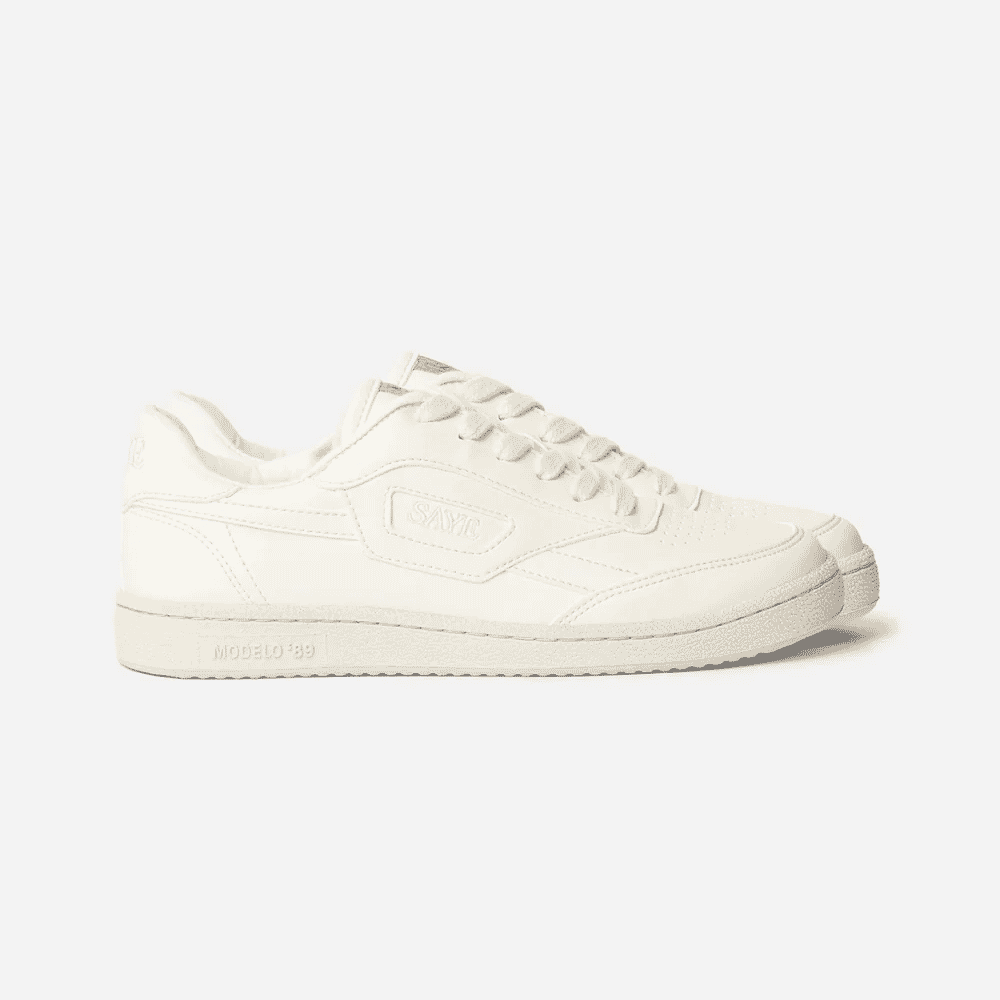 Neutrale
Neutrale, a Mediterranean-born brand now based in Madrid, embodies mindful living with minimalist sneakers that redefine sustainability. Crafted from bio-based vegan napa, recycled insole, and organic cotton laces, these '89 Vegan sneakers deliver unparalleled comfort in biodegradable packaging
---
---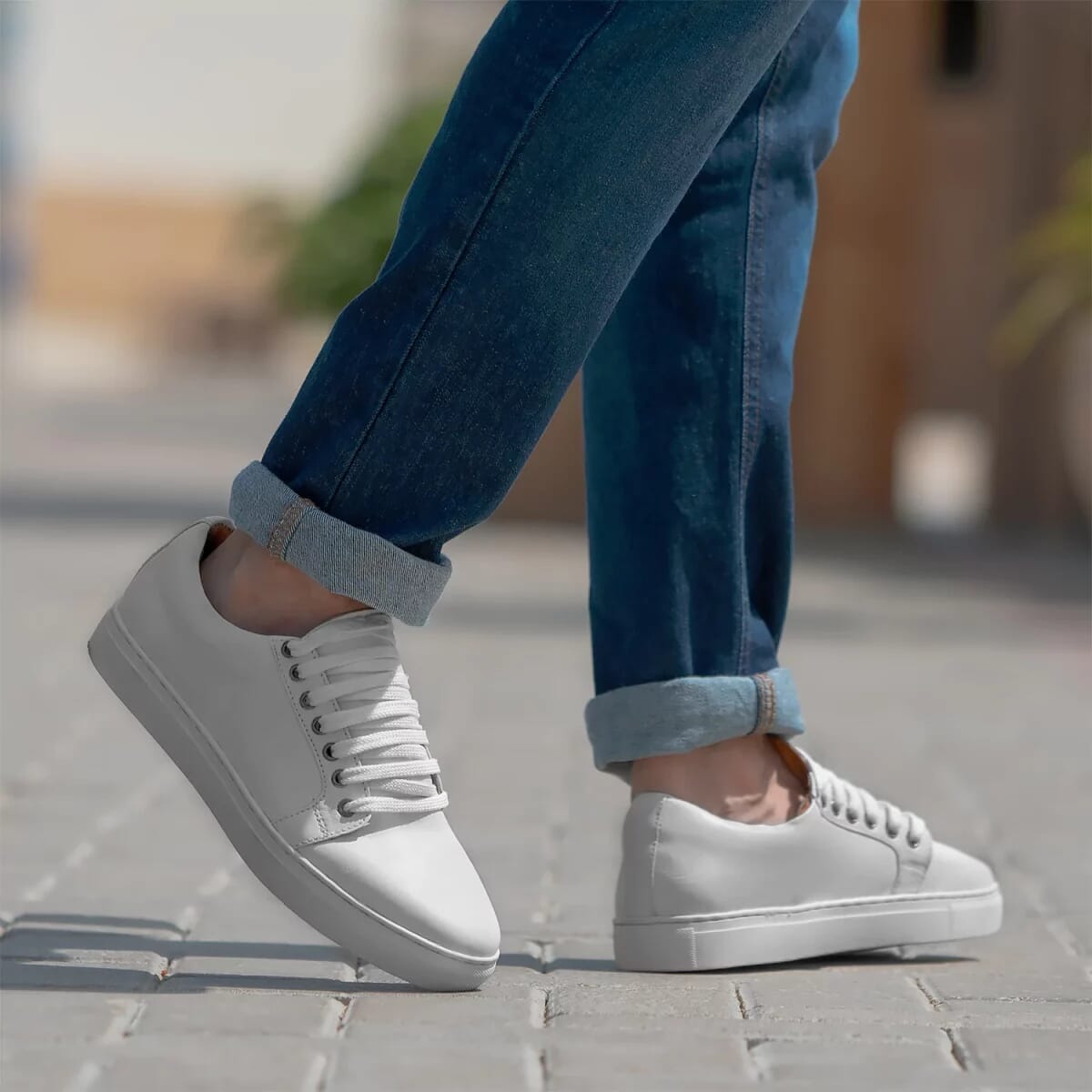 Clutch Cafe
Clutch Cafe, a purveyor of Japanese streetwear, introduces PRAS Shellcap low sneakers, inspired by 1950s athletic footwear. Meticulously crafted in Japan, these minimalist sneakers boast canvas uppers, non-slip rubber soles, and unique vulcanized construction for timeless style and comfort, perfectly complementing any Spring/Summer ensemble.
---
---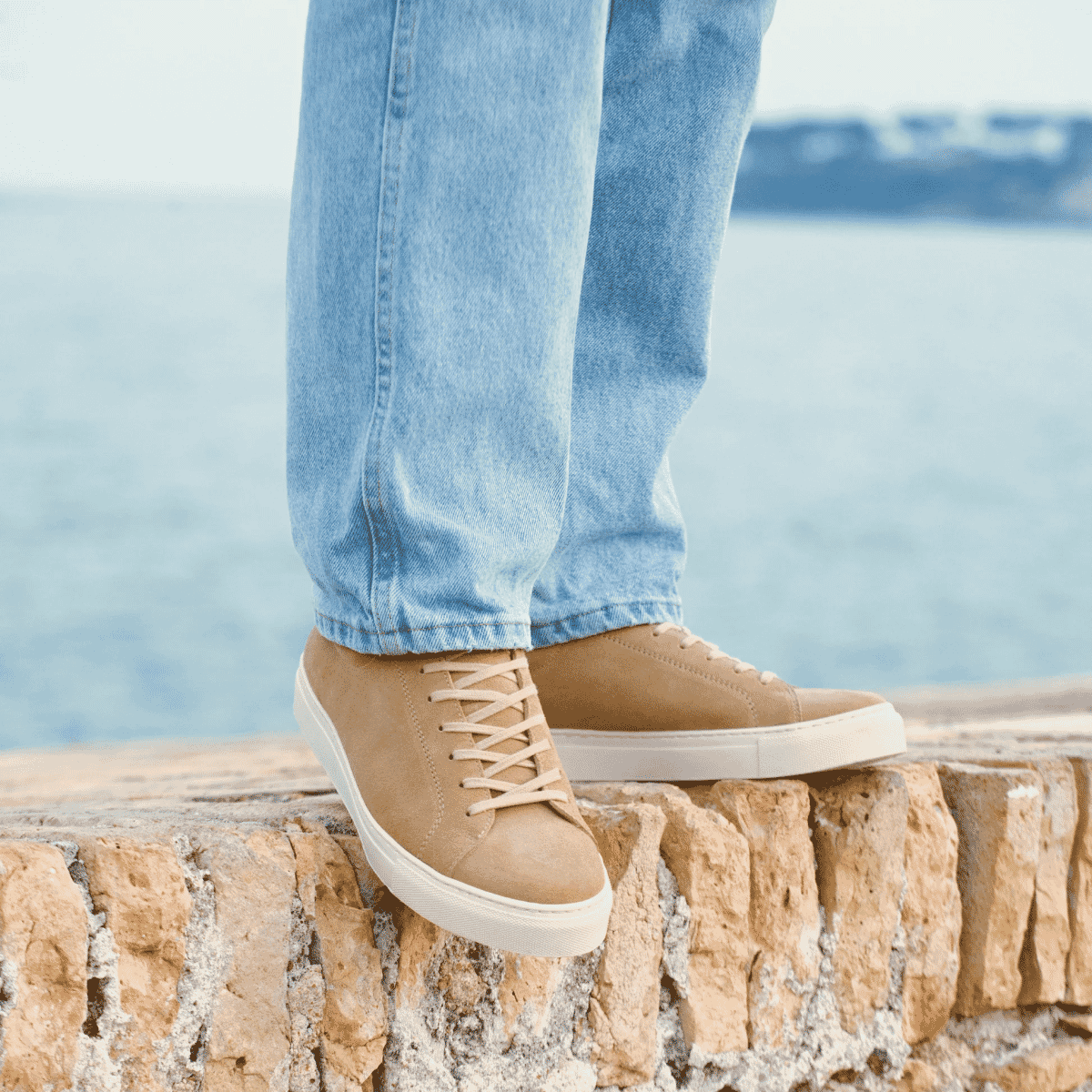 Myrqvist
Myrqvist, established in 2016, redefines premium footwear without the premium price tag. Crafted by skilled artisans in Portugal, each shoe blends Scandinavian design, meticulous detailing, and top-tier materials. Their minimalist sneakers offer timeless, versatile style, perfect for pairing with formal attire or casual ensembles, exemplifying Myrqvist's dedication to quality and affordability.
---
---
Shop men's designer sneakers at OPUMO.
---
---