It's time to embrace the weather. We've resisted the cold and the wet for so long and, frankly, it's tiring. Stop dodging puddles, step right in them. Don't peer sheepishly out of the window before leaving the house, walk out with your head held high. With the right sartorial choices, you can keep doing what you're doing no matter what the weather. Men's trainers are increasingly made of lightweight knits which don't stand up to the elements. Luckily, some of our favourite men's footwear brands are remedying this evolution by making stylish men's trainers for the rain. Technical materials like rubberised cotton and weatherproof suede have made an appearance, meaning that premium trainers are now more than viable in the rain. Be sure to check out our ultimate guide to men's trainers.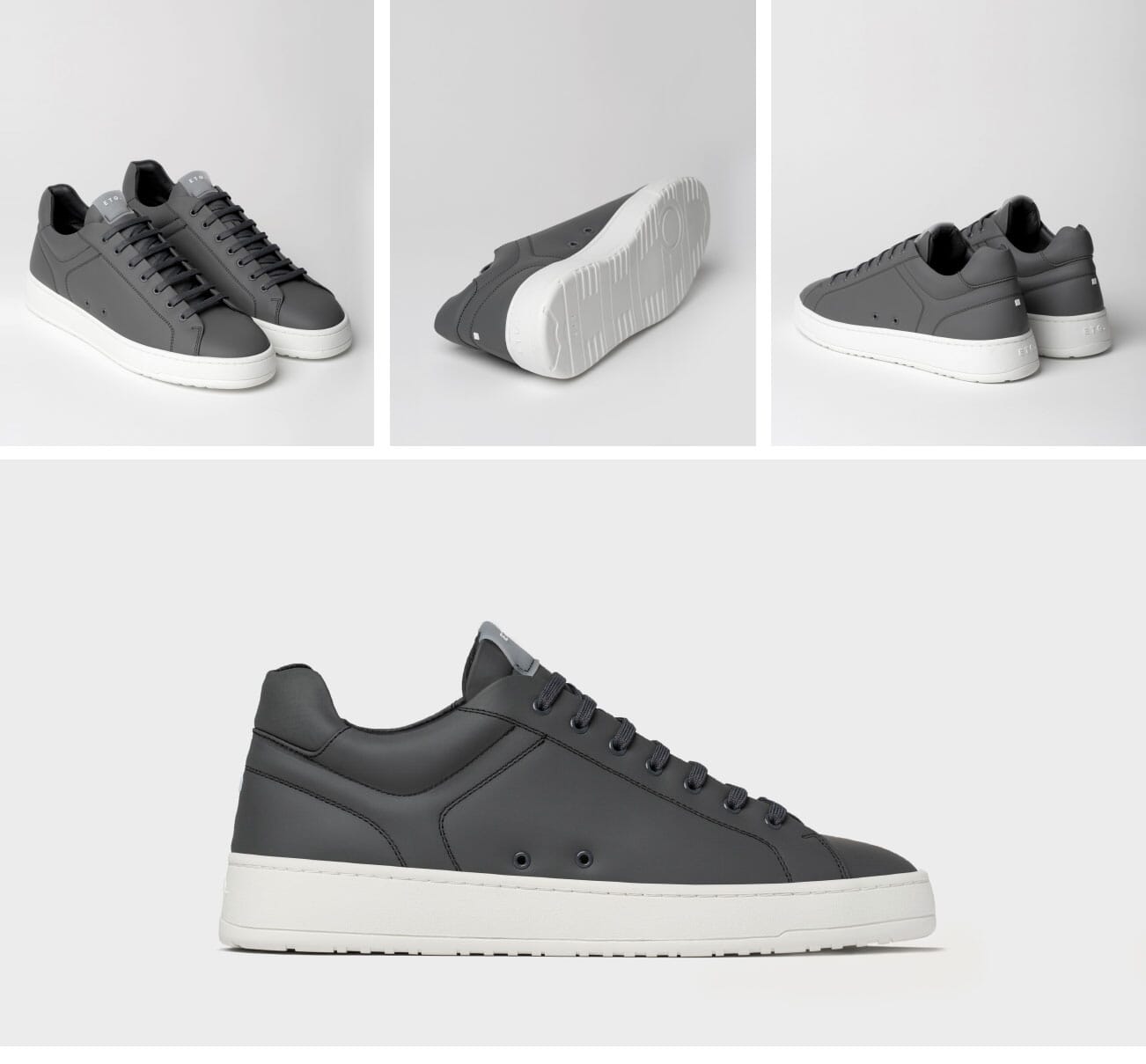 ETQ Amsterdam Charcoal LT 04 Rubberized Sneakers
We love seeing the ways in which brands update signature styles. ETQ Amsterdam's men's footwear collection returns largely unchanged each season. With the exception of a handful of new styles, the ETQ Autumn/Winter collection is familiar to ETQ Amsterdam followers. One of the returning styles is the ETQ Amsterdam LT 04. This low-top men's sneaker has been weatherproofed for the season. Rubberised leather means that these are certified shoes for the rain. The technical upper material complements a full calfskin lining, layered leather insole and padding to the ankle collar and tongue for a luxury upgrade.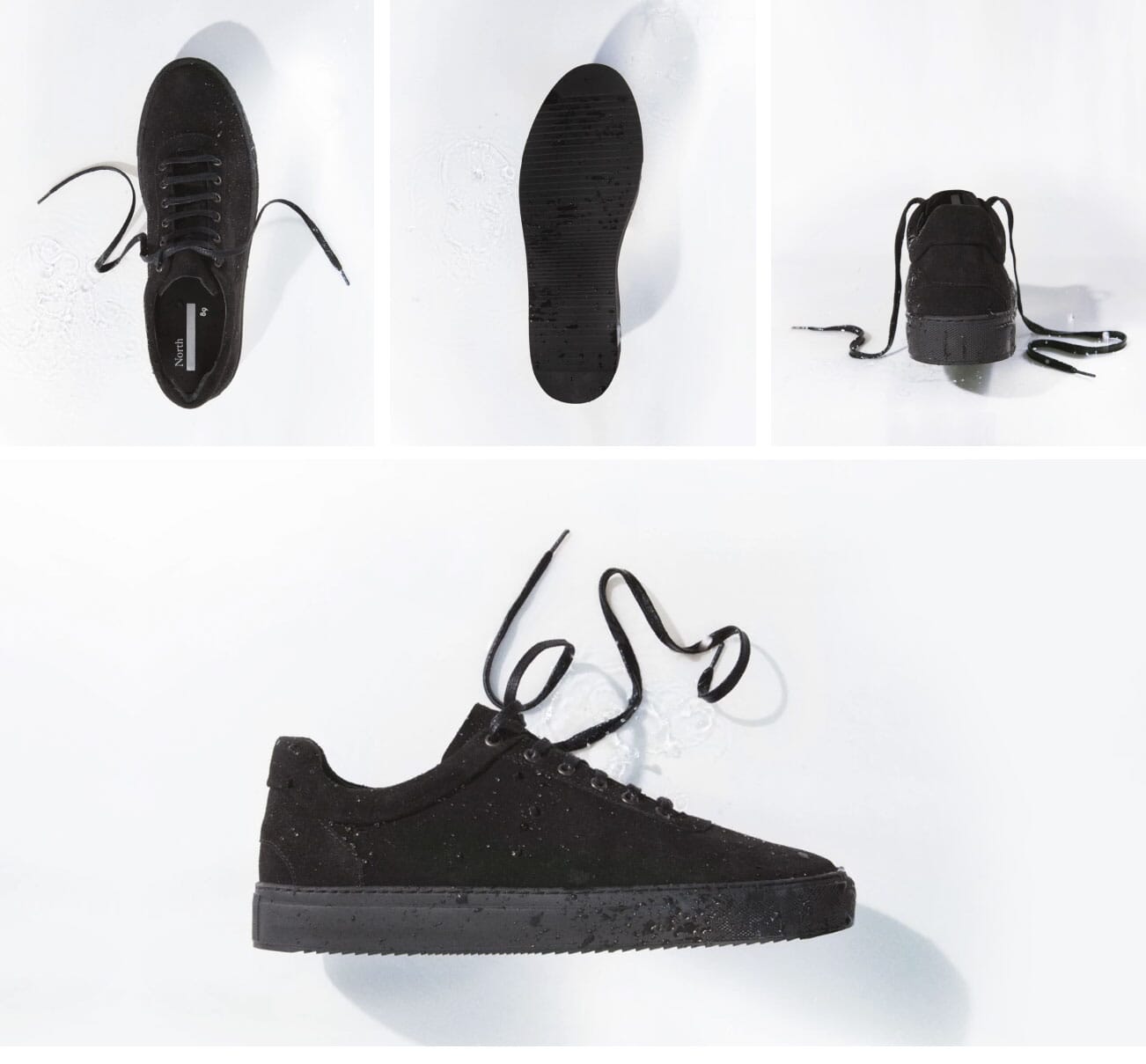 North 89 Carbon Waterproof No-1 Sneakers
North 89 hails from Stockholm, a city that sees its fair share of adverse weather. North 89's Autumn/Winter collection features several styles of men's trainers for the rain. These styles make use of a special suede developed with Scotchguard so your trainers look amazing as well as keeping you dry. We recommend the all-black version. Regardless of the weather, this black men's suede sneaker will look fresh. The rugged Italian margom sole provides comfort and features reflective stitching so that you're visible in the dark, too. Read our North 89 size guide.
Filling Pieces All Grey Mid Alpine Aten Heel Cap Boots
It feels like the creative floodgates have opened for trainer design over the past few seasons. It's now common to see established footwear labels like Filling Pieces exploring eclectic styles and materials. What better example than Filling Pieces Mid Alpine Aten Heel Cap Boots? This hiking boot features luxury nubuck and suede uppers as well as a leather lining. Seamlessly blending style and substance, this style ushers in a new age of hiking boots. We're loving the all-grey colourway, it's perfect for city outings and countryside adventures alike.