The days of bronzed and hydrated skin are numbered. A healthy glow radiating from open faces is something to be cherished during the summer and something that is desperately missed during autumn and winter. It may be time to let the tan fade back to normality, but by no means should we forget about healthy, hydrated skin. While the colder months are notoriously harsh on the skin, we've pieced together some key points to master cold weather skincare.
+
Super Close Formula Shaving Cream
Super Close Formula Shaving Cream
+
California Double Edge Safety Razor
California Double Edge Safety Razor
Cold weather skincare for the face
As if shaving didn't do enough to dry our skin, here comes the cold weather too. While many men give up on shaving altogether over autumn and winter, others either don't boast the same beard-growing propensity or enjoy the idea of maintaining a clean shave in the face of the biting cold. If you're a shaver, then autumn and winter are the seasons during which it really pays to invest a little more in your routine.
Antiseptic tea tree oil and witch hazel make sure that razor burn is a thing of the past while marine elements rehydrate your skin. This nourishing formula softens facial hair as well as providing a protective cushion between skin and razor which ensures a close shave without irritation. But a shaving cream is only as good as the razor used…
Paired with the shaving cream, Baxter Of California's Safety Razor is a formidable tool. Offering a smooth shave thanks to the extremely sharp, durable blades, this razor glides over skin, cutting hair at the base instead of pulling it.
Aftershave Balm 200ml
+
No.37 Moisturising & Nourishing Facial Cream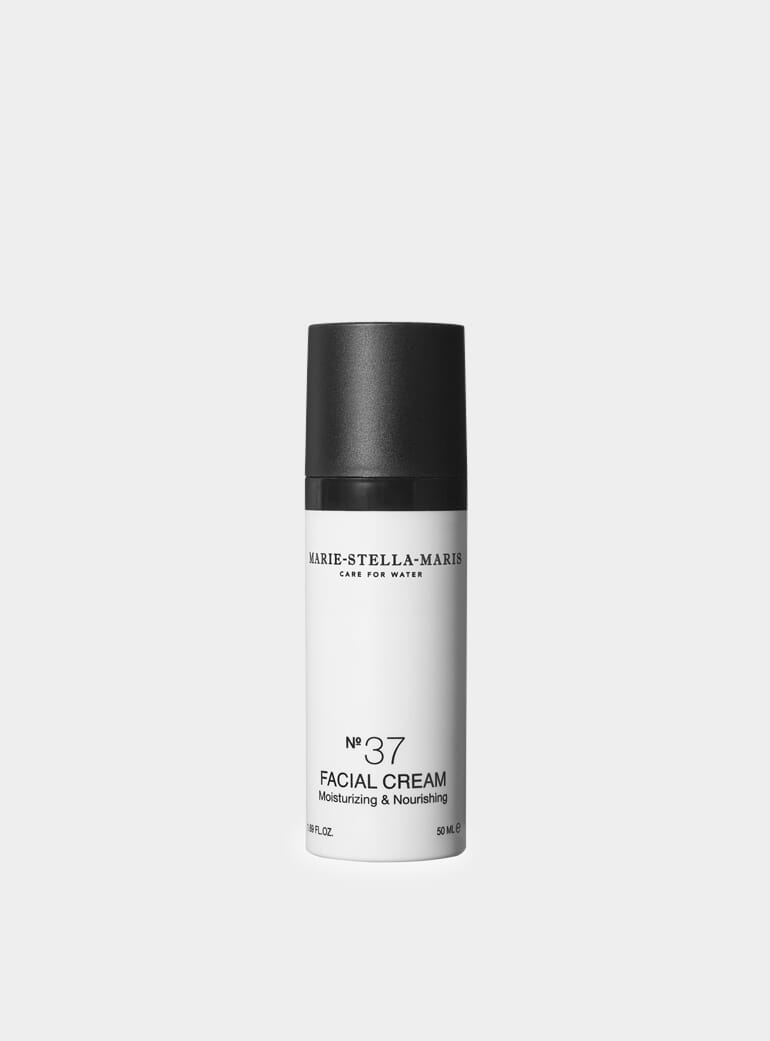 No.37 Moisturising & Nourishing Facial Cream
Common misconception: you've finished your shave as soon as you wash and dry your face. Turn to L:a Bruket's Aftershave Balm for the finest of final touches. Apply post-shave to moisturise and heal your skin when it's at its most vulnerable. Made using organic essential oil from laurel leaves, this cream cleanses, stops bacteria and calms skin, preparing it for a day against the elements.
For everyday treatment, opt for Marie-Stella-Maris' No.37 Moisturising & Nourishing Facial Cream. The natural moisturiser utilises the power of jojoba oil and aloe vera to improve texture as well as rapeseed oil which reduces fine lines and wrinkles. Suitable for all skin types, this cream is perfect for general use, whether you've shaved or not.
Hand cream for winter
It's not only our faces that take a battering over autumn and winter, our hands are subject to some hard times too. Although our hands are much hardier than the delicate skin on our faces, they still warrant a bit of TLC.
Vielo is designed and created in Austria, a place where hands are no strangers to the biting cold and its effects. Offering a unique and sustainable approach to skincare, the brand aims to make their products sophisticatedly simple instead of artificially complex. This organic hand duo moisturises dry and sensitive hands. After washing your hands, use the organic hand balm to lock in the goodness of Vielo's all-natural formula as well as the fresh scent.
+
Sage / Rosemary / Lavender Hand Cream 70ml
Sage / Rosemary / Lavender Hand Cream 70ml