Most of us begin our day in the bathroom, we wake ourselves up and prepare ourselves for the day ahead mentally and physically. While a bad experience in the bathroom sets you off on the wrong foot, a great shower can fire us into our day with momentum, setting the tone for success. For something so central to our daily lives, why would we take anything less than the best when it comes to the lotions, creams and gels we use? That's where Vielo comes into the picture.
The Austrian brand believes that skincare can also abide by design values like simplicity and beauty. It hopes to root beautiful design in our everyday lives through its range of skincare that's designed, developed and manufactured in Austria. The label's founder, Christian Pauzenberger, saw a niche in the market when he realised that skincare using organic ingredients had a stereotypical aesthetic. Rather than covering the bottles in bold colours, Pauzenberger combined understated design with organic ingredients to create a unique range of premium skincare. Here are the products that we can't live without from Vielo.
Our hands go through a lot on a day-to-day basis, more than any other body part. These five-fingered tools deserve some pampering from time to time. Vielo's Organic Hand Duo uses natural ingredients to soften and moisturise weary hands in need of respite.
Vielo is truly a brand after our own heart, sticking closely to promises of sustainability, quality and simplicity. Where many skincare brands promise to speed up your day, presenting shortcuts to your routine, Vielo does the opposite: they believe that it's a routine that shouldn't be rushed, we should pay great attention and care to our skin, treating it only to the best products around.
When it comes to perfecting your haircare, look no further than this organic duo. Suitable for all hair types, the shampoo and conditioner cleanse, strengthen and moisturise damaged hair and sensitive scalps with care. What's more, the refreshing scent lasts all day, something that's rare to find in products containing only natural and unprocessed ingredients.
Taking care of all stages of the routine, Vielo's Organic Body Duo is suitable for all skin types and works to clean, nourish, moisturise and soften skin. After using the body wash in the shower or bath, apply the body lotion once dry to soothe and rehydrate your skin. Many modern skincare brands use artificial solutions which help in the short-term but harm in the long-term; there's nothing to hide in Vielo's natural, unprocessed ingredients.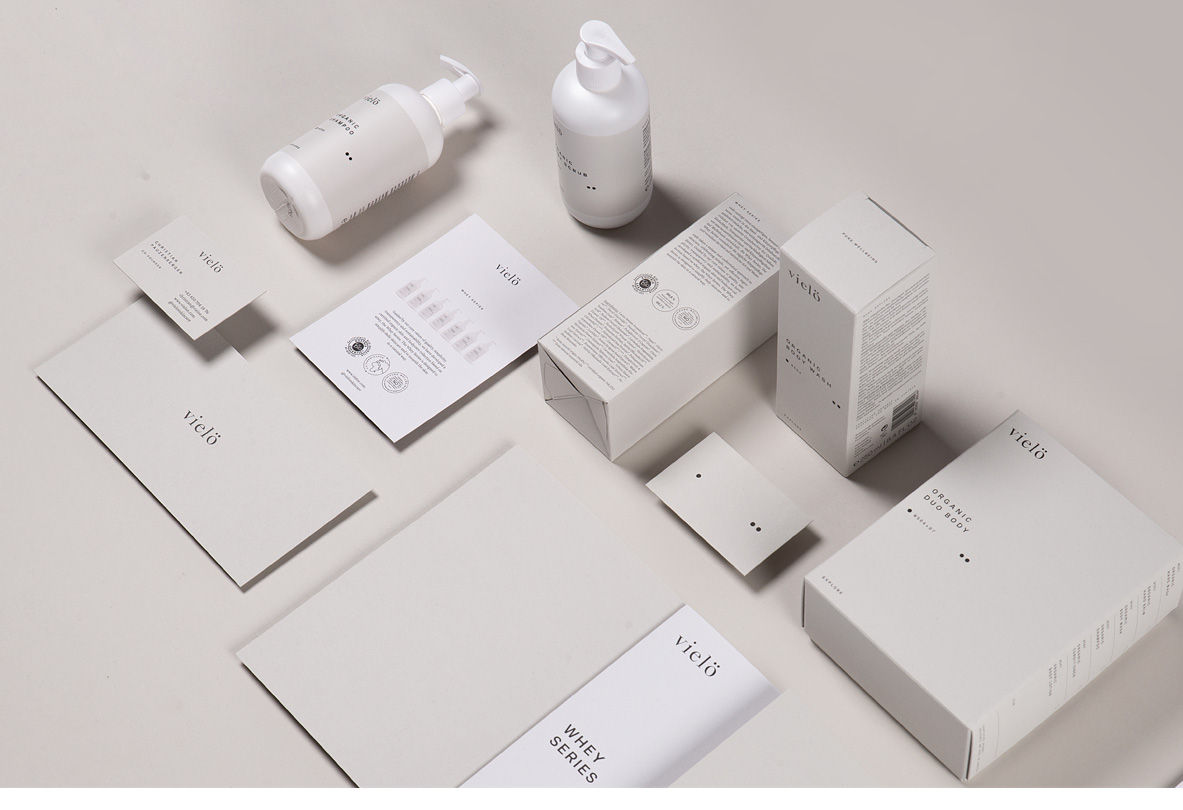 To find more ethical skincare, read our interview with Carel Neuberg, founder of Marie-Stella-Maris.