Certain designs are so groundbreaking, so original that they exist in their own world, exempt from trends. Burberry's iconic mac coat, Hermès' Birkin Bag and the Porsche 911 are all examples of designs that never age. They're as desirable today as they were on the day of their unveiling. At OPUMO, we're fascinated by what makes a design so memorable that it's granted iconic status. This is a difficult question to answer, seeing as iconic designs aren't held to one category. The thing that makes a chair iconic probably won't be the same as what makes a handbag iconic. After a short back-and-forth, we decided that one prerequisite is originality. An imitation will never be iconic – it may be popular but it won't be timeless. Let's take Fritz Hansen's Egg Chair as a case study in originality.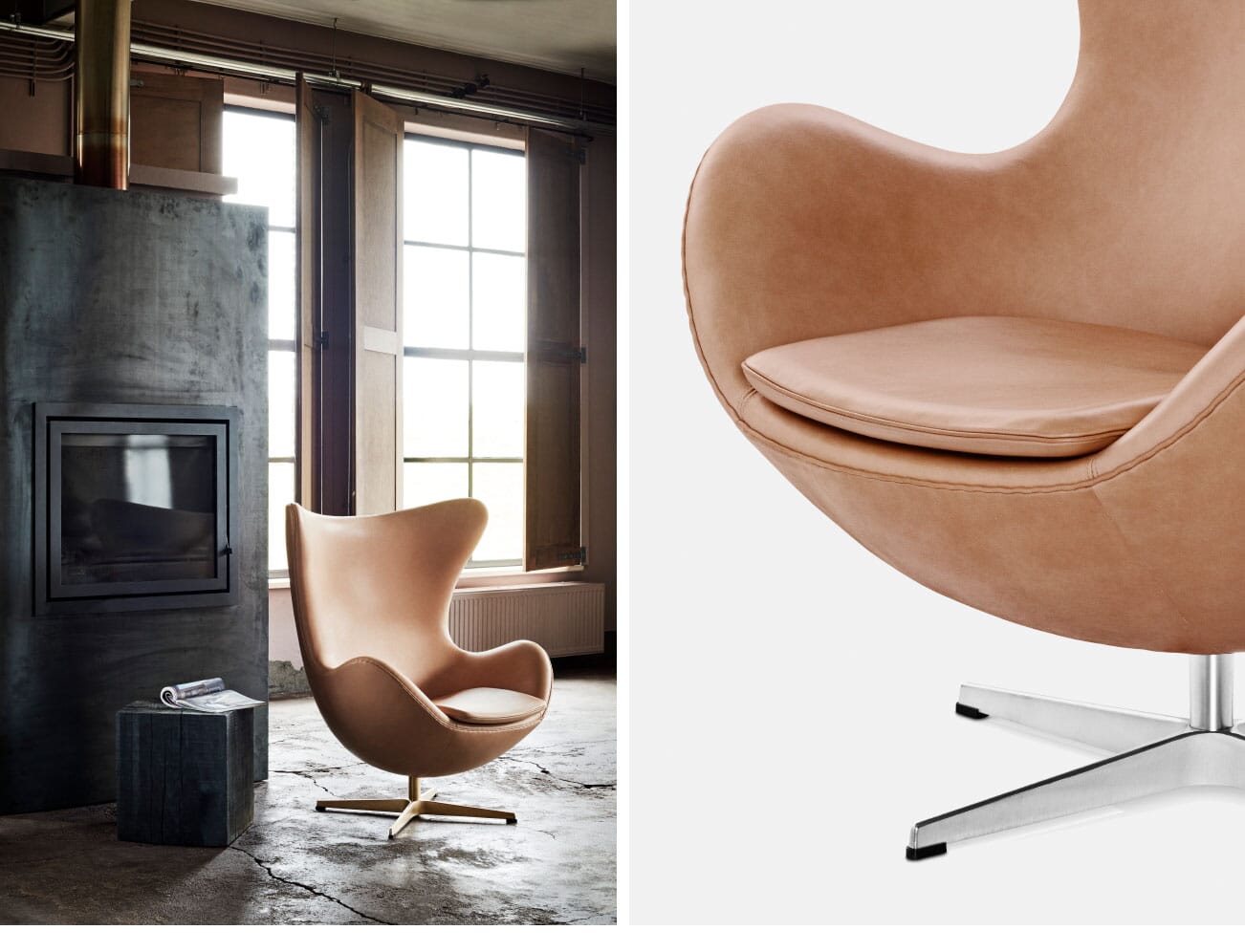 The Egg Chair history
The Egg Chair was designed by Arne Jacobsen in 1958 for the SAS Royal Hotel in Copenhagen. Jacobsen also designed the hotel, though you might not guess it. SAS Royal Hotel is characterised by uniform vertical and horizontal lines while Egg seat's curvature stands in stark contrast.
Fritz Hansen, founded in 1872 by a cabinet maker, was one of Denmark's most well-known furniture manufacturers by 1958. It was a no-brainer that Fritz Hansen would be entrusted with the production of this iconic design for the hotel. Read up on Fritz Hansen's history.
We're sure that your keen eye for British reality TV already noticed, but in case you missed it: the design was used as the diary room chair in the first UK series of Big Brother.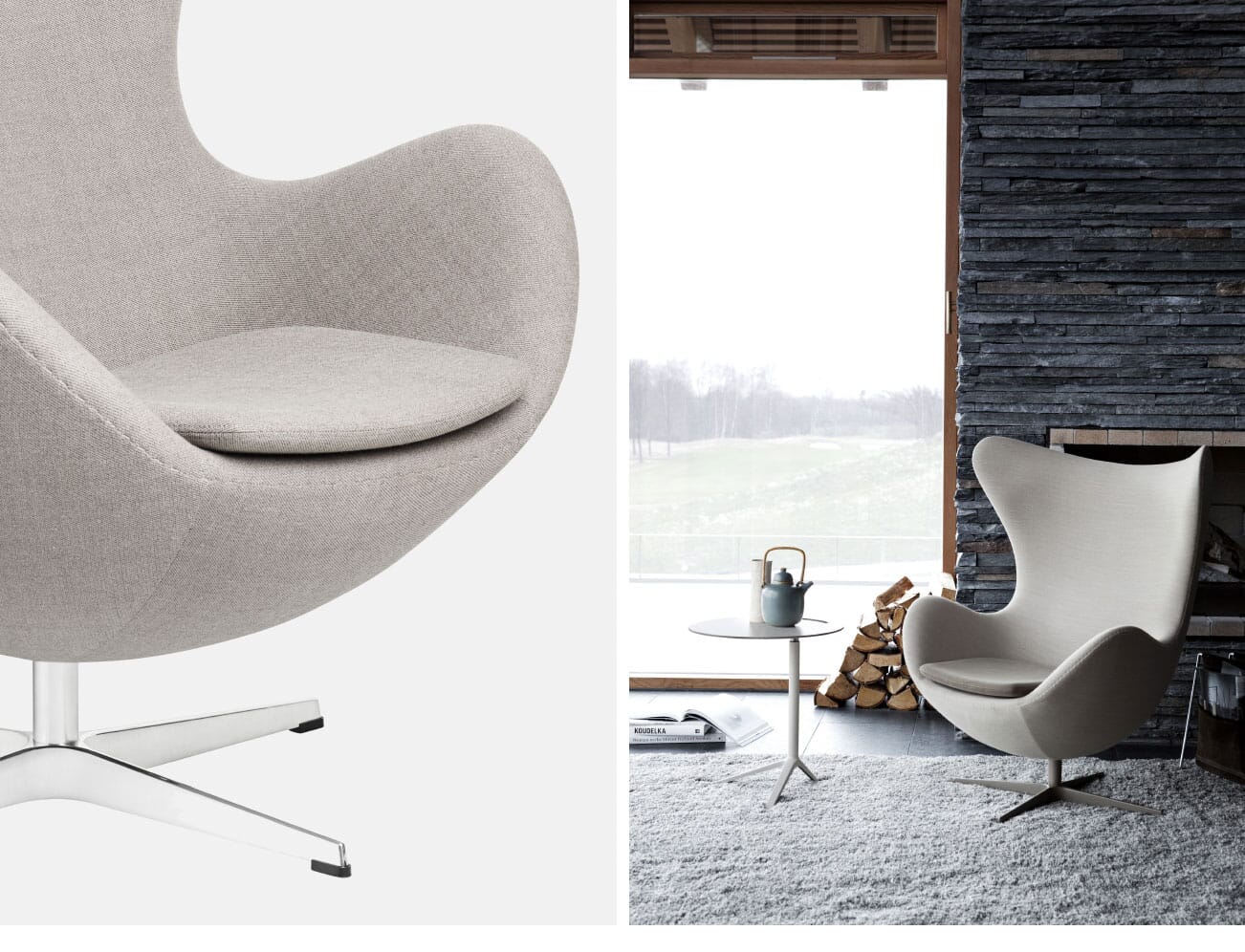 Inspirations
Arne Jacobsen's Egg Chair is said to be inspired by Eero Saarinen's Womb Chair. It's easy to see the similarities between the two chairs, though Jacobsen took the natural curvature to a new level. Many of Jacobsen's other designs feel like studies of Egg Chair, look to Swan Chair, Series 7 Chair or Little Giraffe Chair which each feel like Egg seat at a different point in its evolution.
The chair design worked particularly effectively in combination with the SAS Royal Hotel. The precise regularity of the hotel's architecture contrasts with the interiors that are outfitted with Jacobsen's gentle, flowing chair designs. This was certainly one of Jacobsen's considerations when designing the chair.
The design was made possible by a new technique, one that Jacobsen was the first to use. A strong foam inner shell underneath the upholstery allowed Jacobsen to execute alien-like, sculptural curves.
Egg Chair variations
This is the Egg seat in its original form. Covered in luxuriously soft walnut-coloured leather, this is a true design icon that's sure to set any design-lover's pulse racing.
Maybe the leather iteration is the original, but the newer fabric versions present a much more affordable alternative, if not quite as legendary.
Immortalise the beauty of Egg Chair with this aww-inspiring miniature version.