Price: $995,000 | Year: 1957 | Engine: Straight-six
When it comes to automobile bloodlines, few are as noble as that of the Mercedes-Benz 300 SL Roadster. This vintage masterpiece is descended from the W194 competition cars and the production Gullwing. When introduced in May 1957, the 300 SL Roadster represented a further refinement of the well-established but innovative car design.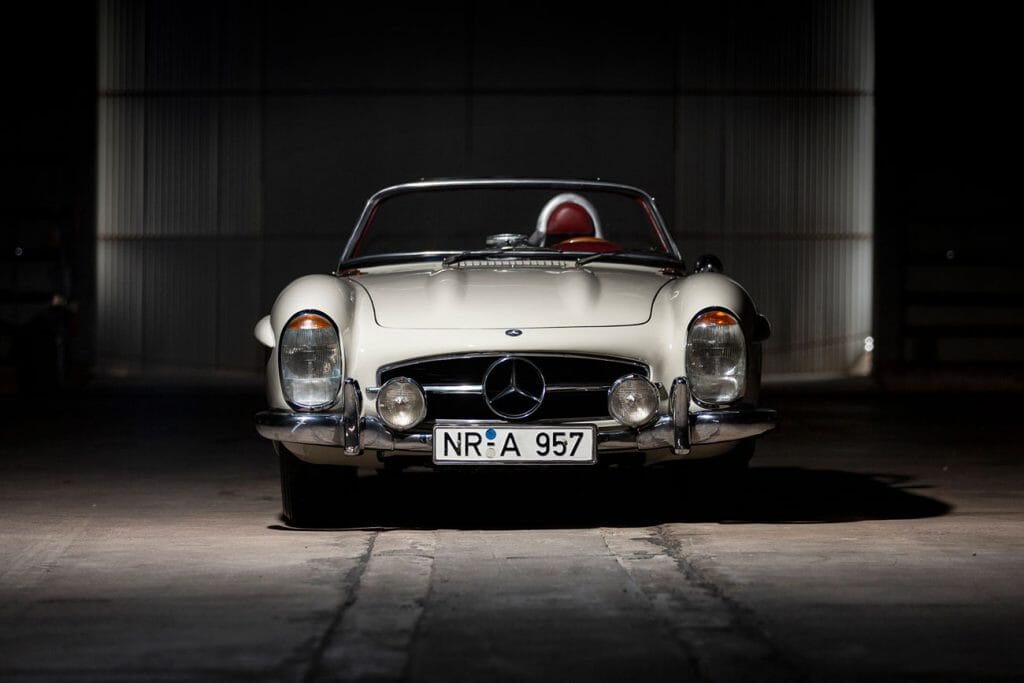 While the Gullwing has the obvious attraction of its gullwing doors, the Roadster had its own merits. It retained the space-frame chassis, fuel-injected three-litre straight-six and fully independent suspension of the Gullwing, but had conventional doors, a revised cockpit, improved handling and increased power, which made it a much more comfortable and well-rounded vehicle.
In total, Mercedes-Benz built 1,858 examples of the 300 SL Roadster between 1957 and 1963. This particular example was among the first of its kind. Completed in June 1957, the Mercedes-Benz 300 SL Roadster was built to order for Princess Ashraf ol-Molouk Pahlavi, the twin sister of the last Shah of Iran. 
---
---
The Shah was an instrumental figure in the journey of Mercedes-Benz and is personally credited with the creation of the G-Wagen, placing an order for 20,000 of the trucks in 1970. The car was then owned by one of the most influential figures in the history of the aviation industry – Thomas Foster Hamilton who was the founder of the famed Hamilton Standard Company, a firm that revolutionised propulsion technology of propeller-driven aircraft in the years prior to WWII.
This Mercedes-Benz 300 SL Roadster is a machine steeped in history; high performance, a smooth, sophisticated colour scheme and inimitable vintage styling make it a true gem.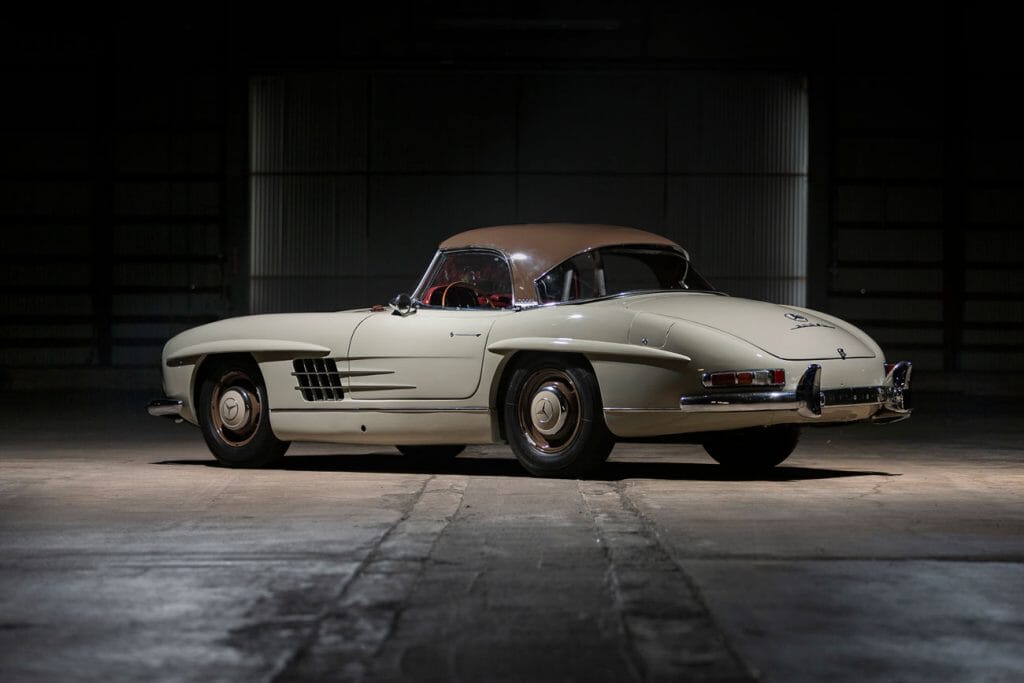 Photography courtesy of Gooding & Co.
If you like your Mercedes-Benz vintage and very expensive, be sure to take a look at these Brabus classics.
---
---