If you're at all acquainted with the world of luxury watches, you will have heard of NOMOS Glashütte. This iconic watchmaker has been flying the flag for German-made timepieces for over 30 years, and it only continues to impress. From smart dress watches to sturdy waterproof summer watches, NOMOS has all the bases of men's watches covered, so you're bound to find a watch you love that will stand the test of — ahem — time.
We took the time out to inspect the shiny exteriors and intricate inner workings of NOMOS Glashütte's impeccably-crafted watches. Read on for everything you need to know.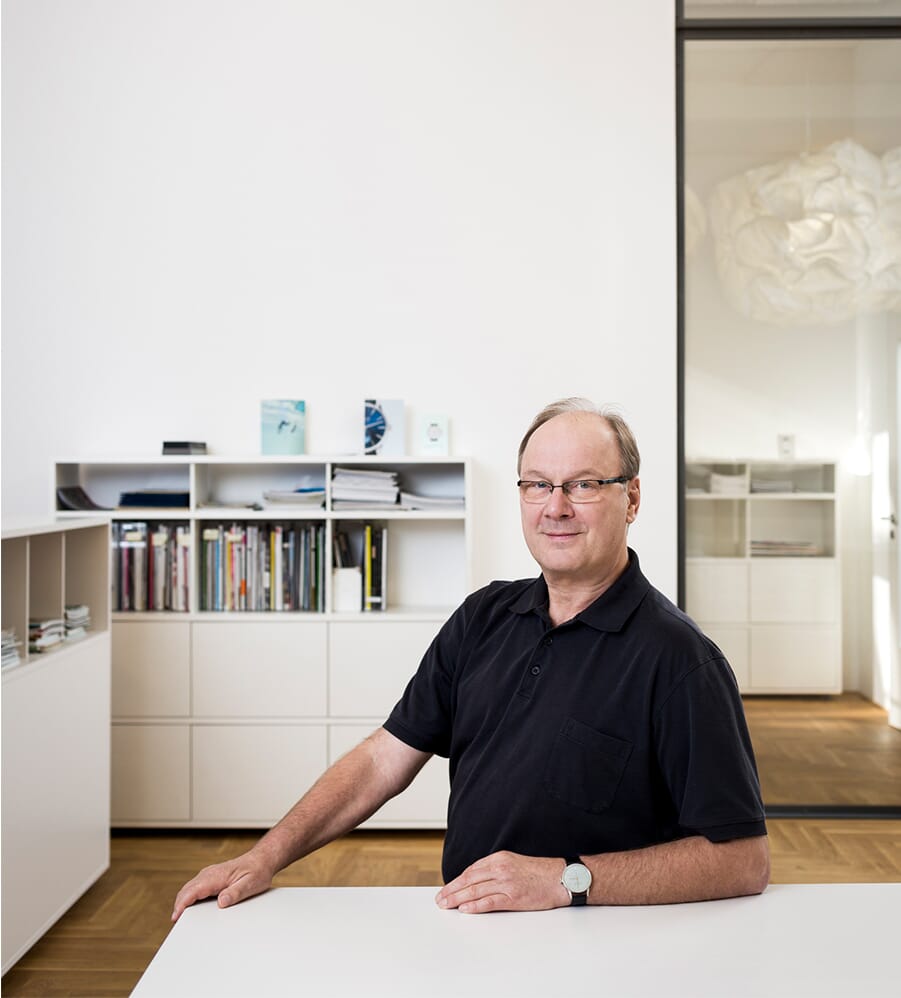 How did NOMOS Glashütte come about?
NOMOS Glashütte was founded in 1990 by a German watch enthusiast called Roland Schwertner. Due to some family ties in the nearby Ore Mountains, Schwertner set up his new company in Glashütte, a tiny German town that has been synonymous with world-class watchmaking since 1845. Despite NOMOS' relative youth compared to some of the world's watchmaking heavy-hitters, the label has quickly become integral to Glashütte's rich watchmaking heritage. Its expert craftspeople – around 260 employees – are responsible for assembling some of Germany's finest watch components in a factory that was formerly the town's train station.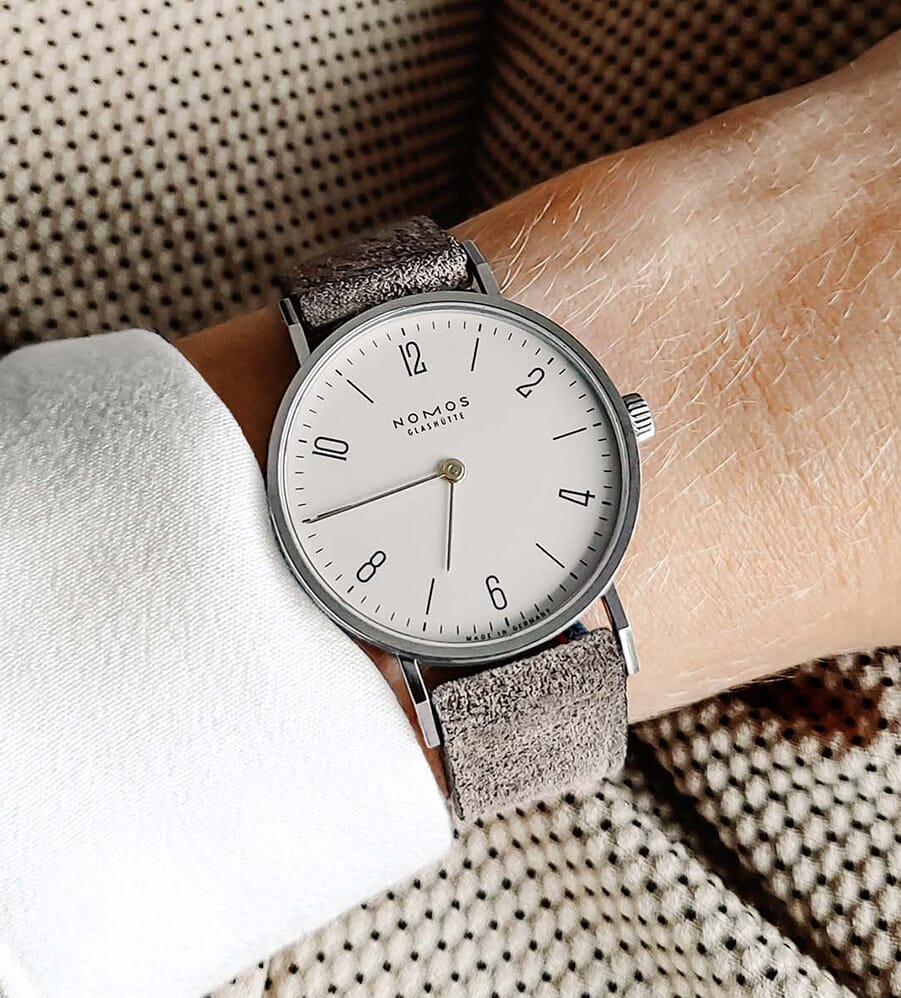 What movements does NOMOS Glashütte use?
One thing that really distinguishes NOMOS from other watchmakers is that rather than buying pre-made movements, it designs and produces its own, meaning that each and every one of its luxury watches is made in-house, on site in Glashütte, Germany. 
NOMOS thrives on a desire for exploration. In the knowledge that there's always something to be explored, the German watchmaker continues to innovate and experiment. Even when things seem to be perfect, this label is looking for the next big thing and it usually finds it. 2005 marked the first in-house built automatic movement by NOMOS, making it part of a very exclusive group of watchmakers that produce their own calibers. To date, 10 NOMOS calibers feature a particular acronym engraved onto their backs: DUW, which stands for "Deutsche Uhrenwerke" and underlines NOMOS Glashütte's competencies as an independent caliber producer. 
---
---
In 2014, NOMOS Glashütte completed its in-house swing system, which involves a tiny and yet highly complex system comprised of a balance spring, escape wheel, and pallet that powers a mechanical movement. Hardly any watchmaking companies can produce this crucial component, which could be seen as the heart of a mechanical caliber, in-house. NOMOS is an exception, and this makes it a completely independent watchmaker.
Recently, the NOMOS DUW 6101 has made a splash amongst men's luxury watch makers. This high-end automatic timepiece is only 3.6mm in height and extremely slender, giving the design team more space to work with. Aside from that, it's extremely hardy thanks to a skeletonised rotor and it winds in both directions, therefore losing very little energy.
Review: NOMOS Glashütte Tangente Sport Neomatik 42 Date
Men's sports watches often look exactly as you'd expect a sports watch to look, catering much more closely to function than form. NOMOS' Tangente Sport Neomatik, which recently took out a prestigious Red Dot Design Award recognises the need for both form and function in the modern day. This fine watch is comfortable, highly precise and water resistant to 1000ft. A classic white silver-plated dial and extra-large date at three o'clock ensure that this clean, minimal timepiece is easy to read, understated and timeless. 
Tangente Sport Neomatik movement
This minimalist men's watch makes use of the brand's new DUW 6101 automatic caliber. This offers a power reserve of up to 42 hours and has a height of 3.6mm and a diameter of 35.2mm.
Specifications
Case: Stainless steel, bipartite sapphire crystal glass back
Glass: Domed sapphire crystal 
Dimensions: 42.0mm x 10.9mm
Dial: White silver-plated
Hands: Blue superluminova inlay 
Strap: Sport bracelet
Verdict
The NOMOS Tangente Sport Neomatik makes an instant impact with its large, open face and sleek bracelet. On closer inspection, the true level of quality becomes apparent. Some of the world's best components come together that make this a watch for life, not just in the sense that it will continue to work for a lifetime, but that it won't go out of style either. Minimal design goes a long way to positioning this as one of the best German watches for men on the market.
Shop all NOMOS Glashütte watches at OPUMO.
Looking for something a little less traditional? VOID Watches has what you're looking for.
---
---