It's fair to say that since Oliver Cabell decided to switch its focus from premium leather bags to premium leather sneakers just a year ago, they've caused quite a stir. That's because they've shaken up the traditional sneaker release calendar by dropping a new sneaker each and every week and also by creating ready-to-wear, understated sneakers at a snip of the price of many of its alternatives. As they so duly promise, another new sneaker drop has arrived this week - the Canary Slip-On Sneaker – and we thought you should be the first to know.
v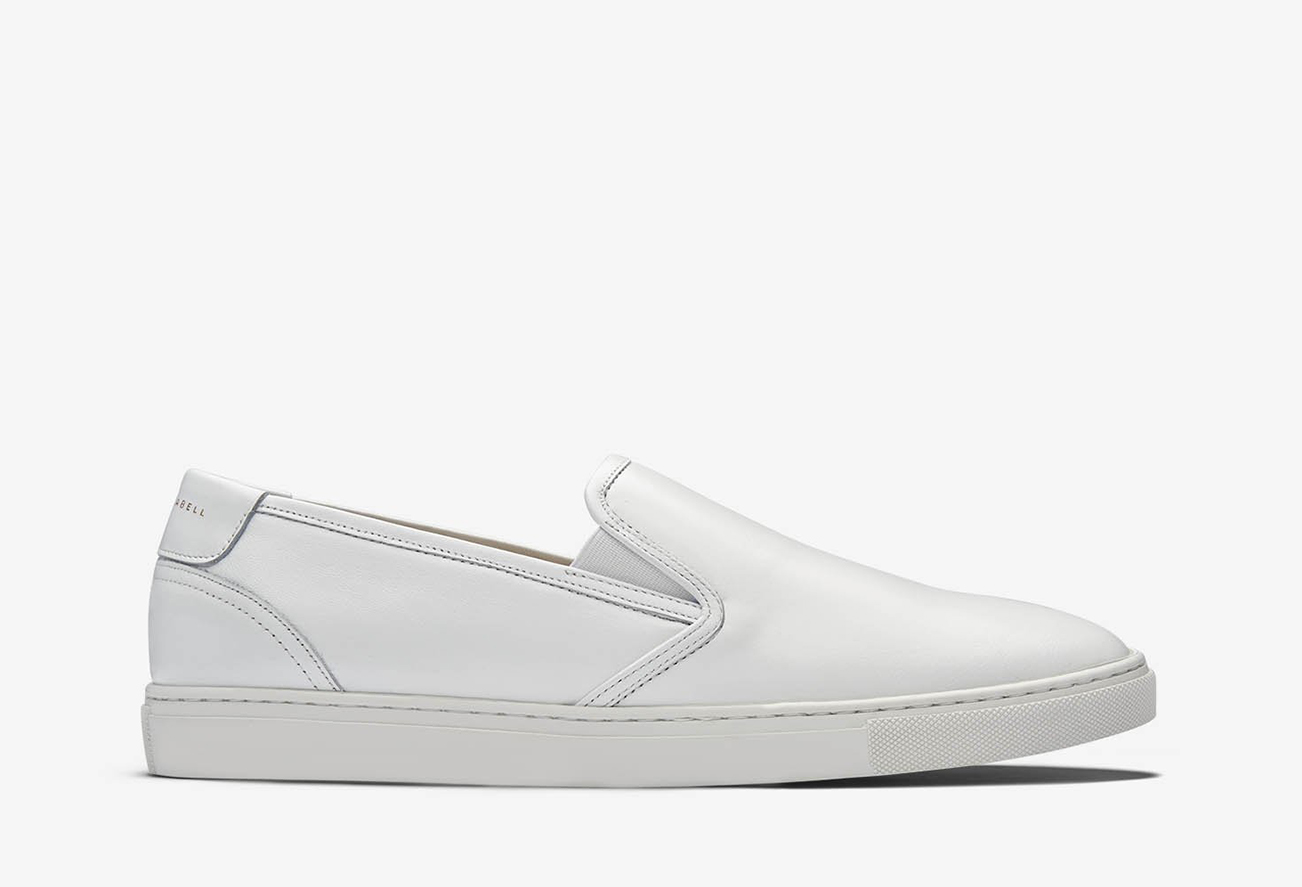 Inspired by classic flat-soled skateboarding shoes, the Italian-made Canary leather sneaker is the 'perfect blend of minimalism and modest luxury' and features clean lines and a streamlined silhouette alongside an incredible amount of comfort with our without socks. But, the best thing about the Canary is that it raises up from its humble skating roots, softens its edges and makes the easy-to-wear slip-on sneaker at home in the most elevated social settings as well as causal ones, too.
Available in a monochrome colour palette of Black and White, the slim-line Oliver Cabell sneaker lends itself to summer as, let's be honest, there is something particularly appealing about a lightweight pair of sneakers that you can quite literally slip on and off, whether you're heading to the beach, into work or just looking to survive the weekend, too. Plus, they're minimalist in a premium-sneaker kind of way and thanks to the simple, classic design and versatile monochrome colour way they will work with most of your wardrobe – whether that's with a slim-fitting tailored trousers, jean, chino or shorts. Most likely shorts for the foreseeable, though.
Shop the brand new Canary sneaker alongside the entire Oliver Cabell collection at OPUMO. Before you deliberate your favourite pair its always worth copping your perfect size by checking out the Oliver Cabell Sizing Guide.
Be sure to check out our ultimate guide to men's trainers.