Oscar Deen has garnered a cult following in style circles around the world for its classic-meets contemporary sunnies and specs that draw inspiration from vintage frames found in markets across Europe. The London-based label, founded by friends Oscar Phillips and Sheriff-Deen Showobi, prides itself on its hand-crafted designs, which use Italian Mazzuchelli acetate for the frames, while the lenses are made in London from lightweight CR-39 plastic and coated for sun protection. We've heard a lot about Oscar Deen's eyewear, so obviously wanted to put its sunglasses to the test ourselves. Scroll on for OPUMO editor Aobh O'Brien-Moody's take on three of Oscar Deen's most popular styles - the Nelson, Pinto and Fraser styles. Imagery by OPUMO's own Maret Loopalu.
Oscar Deen review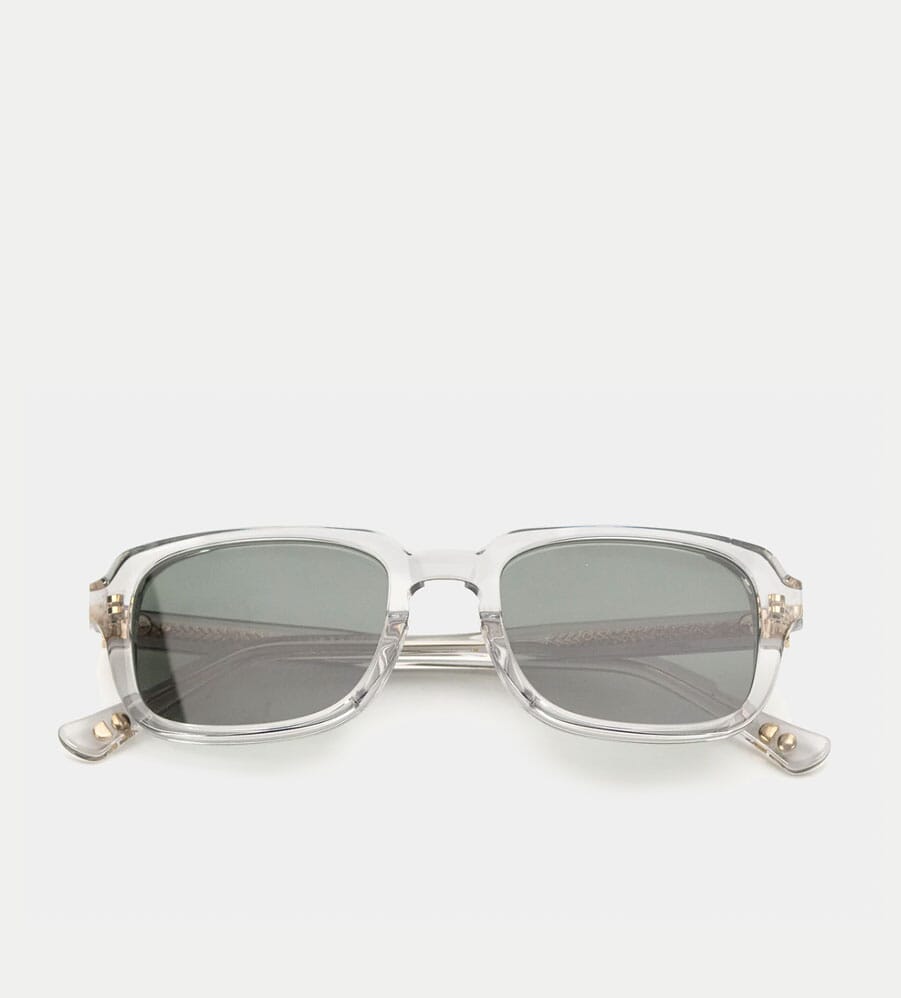 Nelson - Slate
According to Oscar Deen, its Nelson clear frame sunglasses are based off a pair that the team found at a beach-side market in Barcelona in 2017. The style is inspired by standard army issue sunglasses from 1950s America, so there's a definite retro feel, but they don't look too old-timey, thanks to a bit of refining and updating on Oscar Deen's part. The bridge has been slightly keyholed, the face broadened and the brow chamfered for a symmetrical slope that lends them a sense of contemporary cool. I found them to be lightweight yet sturdy, which I'm attributing to the durable Mazuchelli acetate frames.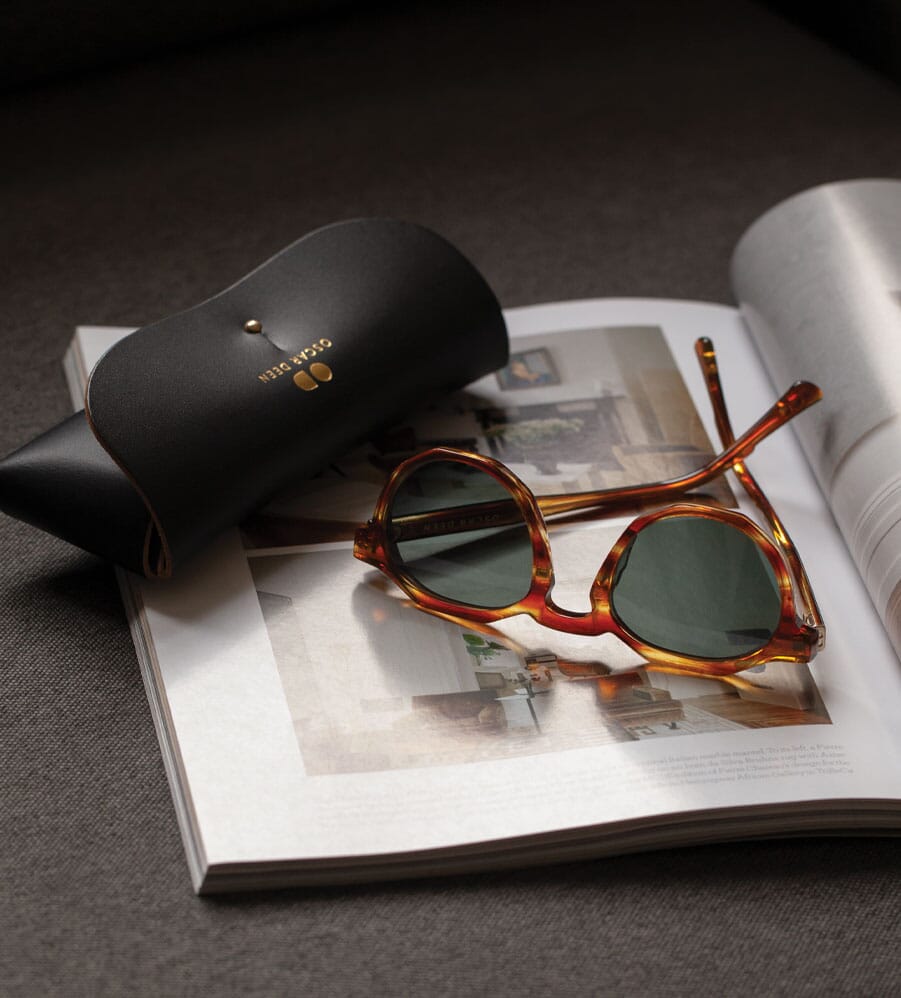 Pinto - Umber
I'm a sucker for a pair of round frames, so out of all the sunglasses I tried, I was most excited by Oscar Deen's Pinto style. Inspired by a classic 1940s French Crown Panto model, the Pinto (so-named because one of the brand's team members misread 'Panto' as 'Pinto') was first spotted in some flea markets in Paris. I love the timeless tortoiseshell-esque 'Havana' colourway, which - in tandem with the classic frame shape - lends itself to just about any outfit, be it smart, casual or somewhere in between.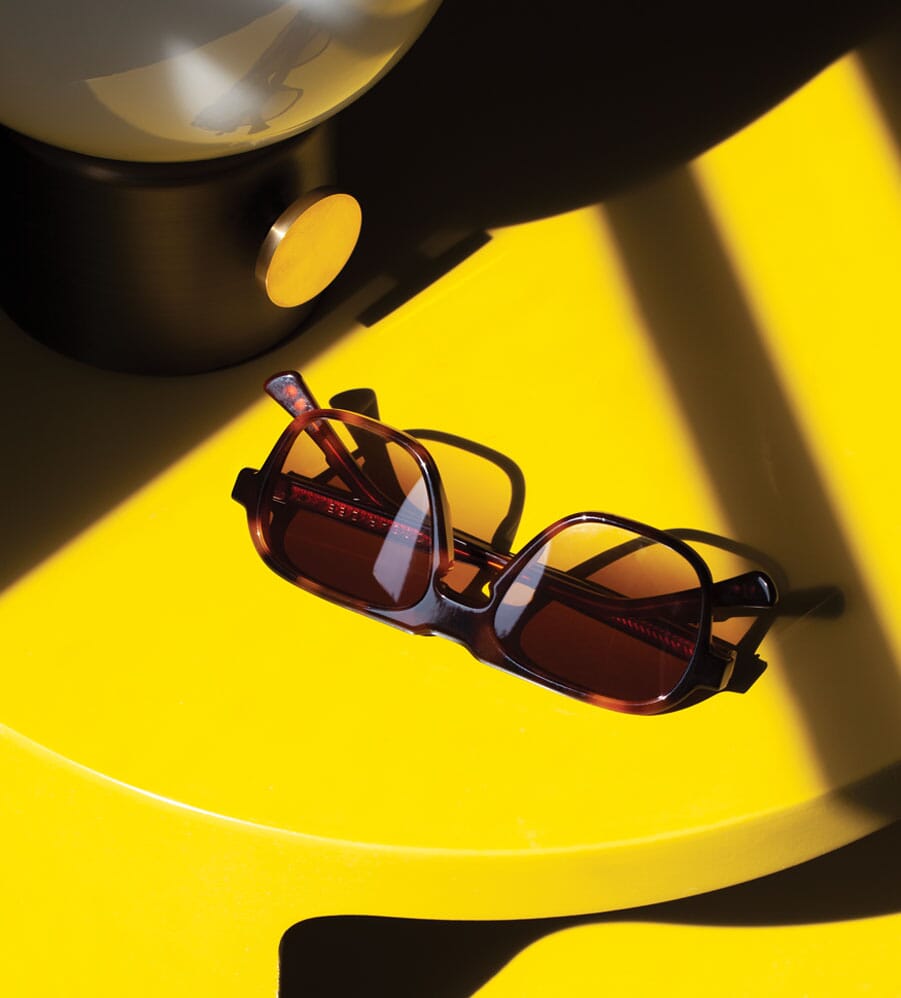 Fraser - Tortoise
I tend to err away from sunglasses with strong brows, as I prefer a more rounded, fluid look. However, I was drawn to the Fraser style (inspired by '60s Italian bifocals) due to the careful balance of delicate arms and bold angled brow. I was impressed by the solidity and sturdiness of the Fraser and adored the combination of tortoiseshell frame and brown lenses. I have quite a small, angular face but would recommend this style for anyone with a rounded, oval shape face to balance out the bold lines.
---
---
Discover more British brands on our radar.
---
---