There is a wealth of ways for you to do your bit for the environment this year, from demonstrations to small gestures. We can't tell you much about demonstrations, but we know a lot about the small gestures – read our piece that demystifies sustainability in fashion by looking at the best eco-friendly clothing brands. We've been noticing a lot of great sustainable accessories lately which are perfect for adding another ethical angle to your wardrobe. Whether it's the sustainable knitwear of ASKET, eco-friendly luggage from PROJECTKIN or the faultlessly designed stainless steel water bottles of Stay Sixty, here are the environmentally friendly accessories we're using this season.
ASKET The Merino-Cashmere Scarf 
A scarf never goes amiss, especially as we move into the season of clear, crisp mornings. ASKET's The Merino-Cashmere Scarf does what it says on the tin, like all of ASKET's honest, eco-friendly clothing. This large men's scarf is woven from the finest cashmere-merino wool blend, offering warmth and unimaginable softness. 
A combination of extra-fine Australian merino wool and Inner-Mongolian cashmere puts this scarf at the forefront of spring accessories stylistically. When it comes to sustainability, ASKET traces each component of a product to make sure that all of them reach the high standards of fair labour under environmentally friendly controls. The Merino-Cashmere Scarf is manufactured and milled in Prato, Italy while the wools come from Australia and Mongolia respectively. 
---
---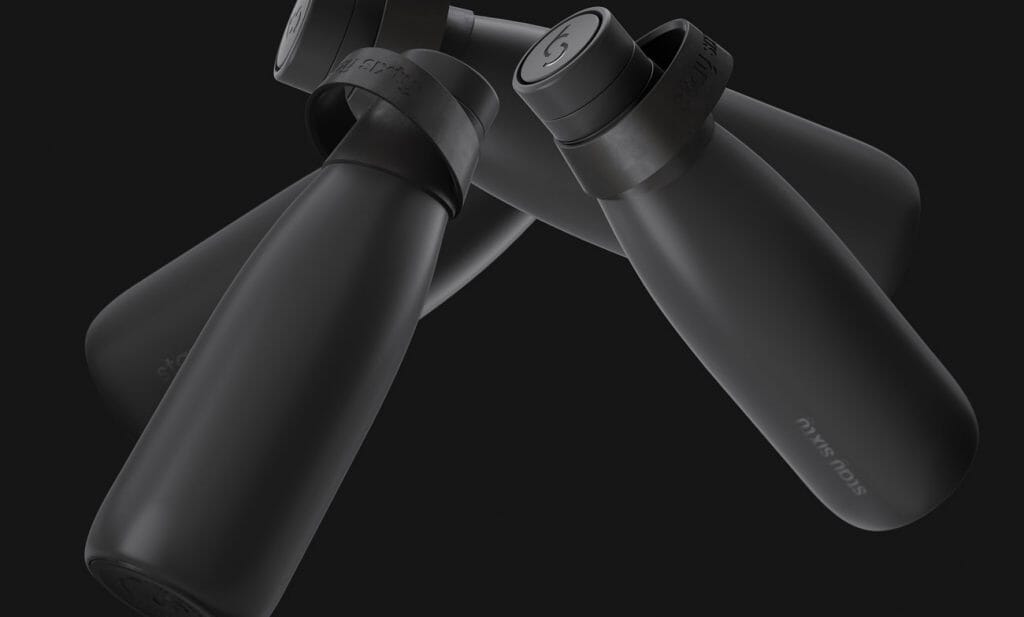 Stay Sixty Coal Bottle
Did you know that 50 million barrels of oil are used every year to pump, process and refrigerate single-use bottled water? Now you do. Did you know that approximately a million plastic bottles are bought every minute around the world? Shocking, right? It's figures like these that put real power behind what Stay Sixty is doing. 
Through the medium of minimal Scandinavian design, Stay Sixty creates a range of masterfully engineered stainless steel water bottles. Each refillable water bottle comes with a range of amazing features, like a TwistCTRL sip cap which will make you wonder why you'd ever use normal bottle caps again, a CarryCollar that allows you to easily carry your bottle, and, most importantly, triple-layer StayTemp insulation. This means that you can drink your ice cold water or piping hot tea for longer.
---
---
PROJECTKIN KIN Tote Luxe
The modern traveller is faced with a paradox: on one hand, we all want to see the world. On the other hand, international travel is a major source of carbon emissions. There are ways to make your footprint a little smaller, though. Newly founded PROJECTKIN looks to challenge the travel industry and consumers to become more conscious of the environmental impacts of the lifestyle. 
The PROJECTKIN KIN Tote Luxe is designed award-winning designer Thomas Bentzen who focused heavily on materials and functionality. Crafted from bonded hemp, natural linen and vegetable-tanned leather, this large black tote bag is perfect for shorter travels. The true beauty of this eco-friendly tote bag lies in the details: a luggage strap makes it easy to attach to the trolley handle of the PROJECTKIN Carry-on suitcase. A variety of pockets are sure to have you covered and two different-sized straps mean that you can carry the bag by hand or over your shoulder.
---
---
Shop all accessories at OPUMO.
Find out more about PROJECTKIN's sustainable travel bags.
---
---