Bauhaus-inspired design. A minimalist aesthetic. High quality materials. These are the key markers of Tapferkeit, a fresh watch brand with a form-follows-function ethos that's crafted into covetable, premium timepieces. Movements are high quality, too, belying the competitive pricing that's also a Tapferkeit - bravery in German - hallmark.
Collections are deliberately limited. Tapferkeit's three subtle ranges - Furchtlos, Freiheit and Löwenherz - each offer a distinct take on the Tapferkeit aesthetic. The Löwenherz - lionheart in German - collection is a bold, yet restrained, statement, powered by a high end Miyota 2115 quartz movement.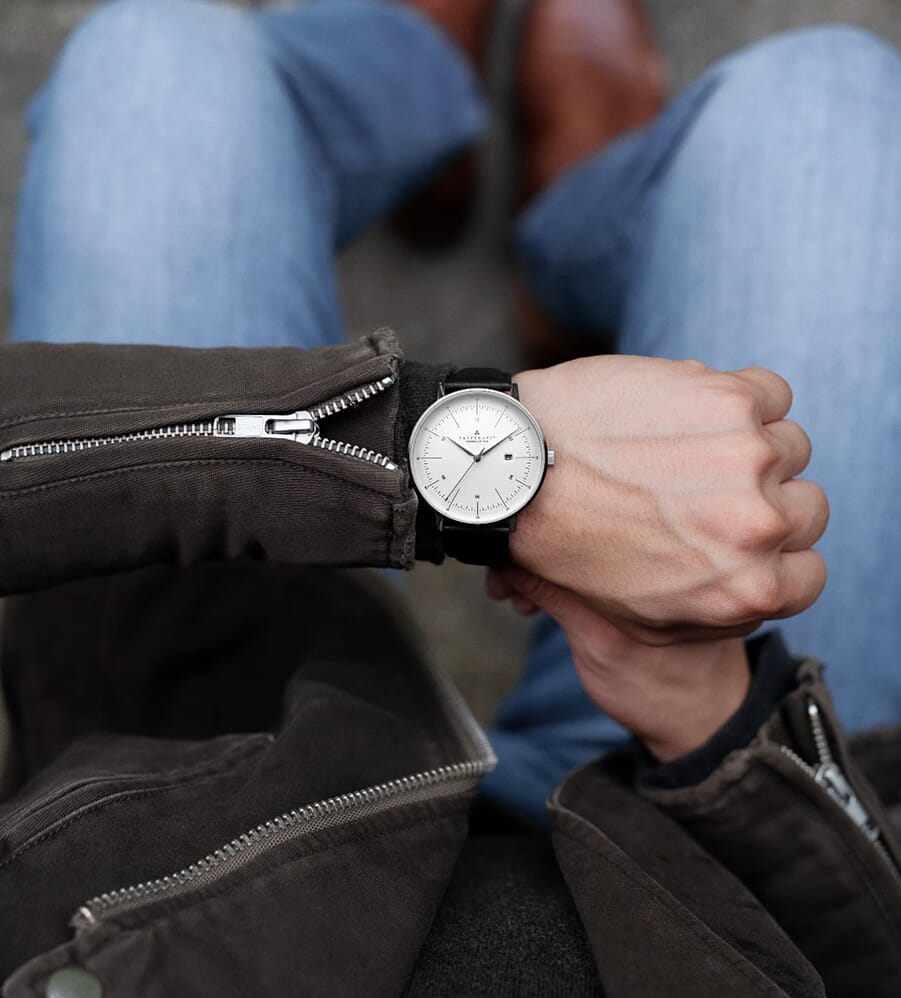 Freiheit - freedom - watches are for purists, with a super-accurate automatic Miyota 8215 21-jewel movement, the date at the six o'clock position and a full set of numbers for both minutes and seconds. The latest analogue technology allows for a super-thin design.
Timepieces in the Furchtlos - fearless - range are for Bauhaus aficionados, doing away with mere numbers on the design-led dial, while still allowing for clear and concise time-reading - and again featuring the quality Miyota quartz movement.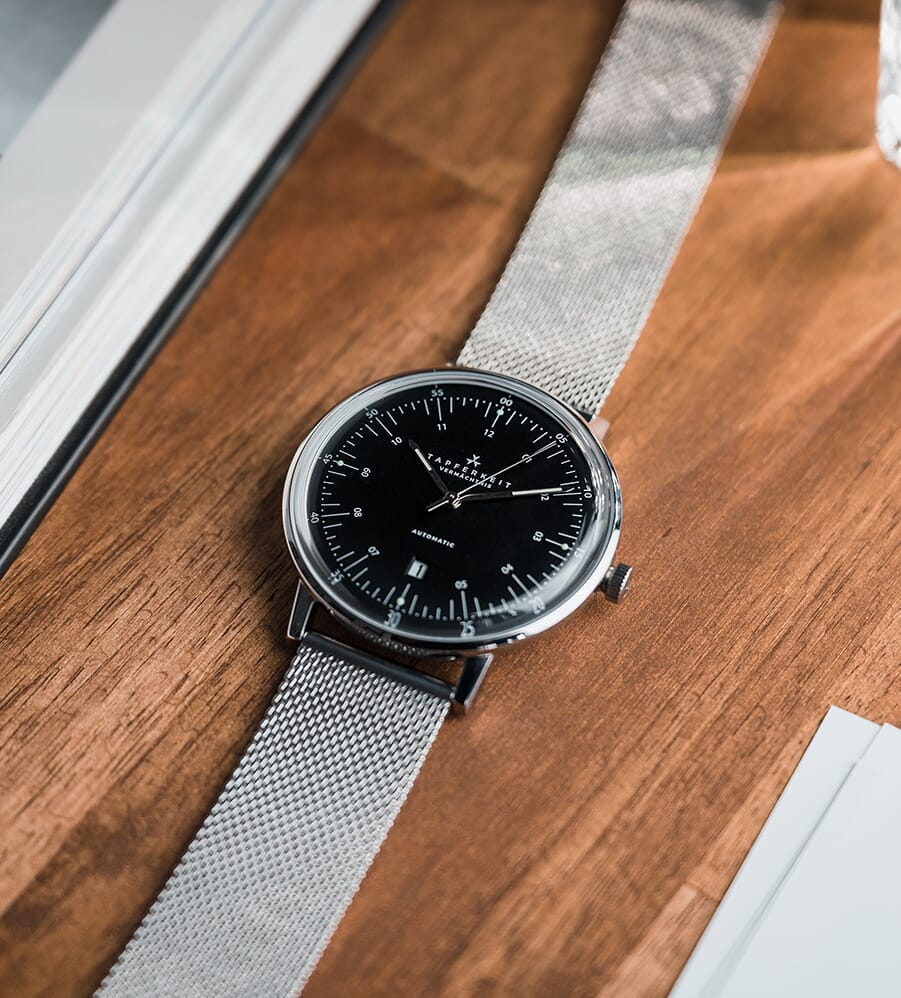 Choices on dial colours are those that would appeal to the Bauhaus founders. Form follows function remains the dominant ethos, whether your choice is midnight blue, subtle cream, classic white or statement black. Materials are key. High grade stainless steel is used for case construction while glass is anti-reflective domed sapphire. All watches are water resistant.
Timepieces make the man. What Tapferkeit have set out to do is indeed brave: to create a design-led watch brand at eminently affordable prices. Remarkably, they've succeeded, and the distinctive results should find their way into any minimalist's watch collection. Now, which one - or two, three - to choose?
Discover more of our favourite minimalist watch brands.
---
---