Every Monday – yes, even on Bank Holidays too – we search through a number of new releases to bring you a selection of the latest and greatest in menswear, sneakers, lifestyle, art and audio. However, this week we've switched it up a little bit. As you may have already noticed by the page banner, this week's top 5 takes inspiration from the designs of Max Bill – the iconic Swiss architect, artist, designer and painter whose work is characterised by a clarity of design and its precise proportions. So we thought it would be fitting to pay homage to one of the most decisive influences in modern design with this week's expressive and understated Top 5. Enjoy.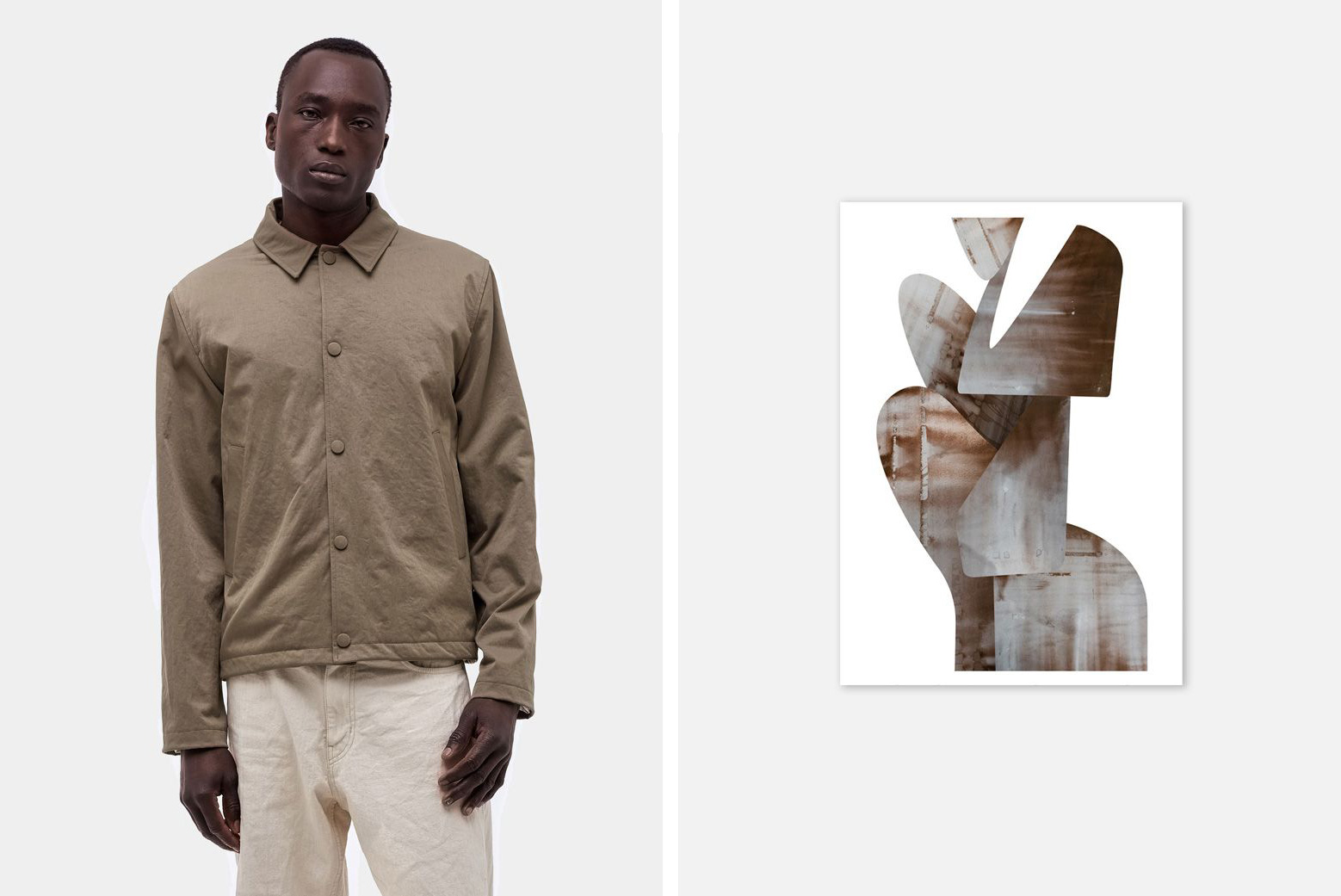 This week's Max Bill-focussed Top 5 will make complete sense as soon as you take a look at the all-new AW17 menswear collection from YMC. The main influence behind the British brand's latest collection – titled 'Traum der Maschine' – is the focus on form and function of the Bauhaus architectural movement, which has been mixed with the pictorial textile art of Josef and Anni Albers alongside YMC founder Fraser Moss' interest in DIY ethos and surreal cut and paste art. One of our favourite pieces from the YMC AW offering is the Olive Freestyle Jacket. Featuring a neat turn-down collar and classic pop-button closure, the coach jacket-inspired silhouette has been crafted from a unique Japanese cloth that makes it extremely hard-wearing and lightweight. Ultimately, it's the perfect piece of outerwear to guide you through the turbulent weather that usually welcomes in autumn.
Eitil Thoren Due, the creative mind behind Peytil, takes inspiration from street art, fashion and music, to create his fashion illustrations and urban portraits. His motifs are largely contemporary but the combination between classic painting and digital tools make the prints full of expression and contrast. Especially the 'Sphynx' – a fine art print that merges urban textures with modular shapes.
Vifa Sandstone Grey Helsinki Bluetooth Loudspeaker
At a glance, you might mistake the Vifa Helsinki for a small clutch bag rather than a wireless speaker, something that might belong in a show home rather than being a hi-fi of the hardest order. But Vifa doesn't settle for style over substance – beneath the 'Nordic wrapped design' is a Bluetooth wireless speaker with solid sound quality. The Helsinki's strength lies in its high volume and bass weight, and it will receive your music in two ways; through its 3.5mm input jack on the back, or via apt-X Bluetooth for ease of use. As you come to expect with Vifa, there is also an impressive amount of detail in its small, considered design. For example, the wool exterior has been exclusively woven by Danish textile designer Kvadrat, while the contrasting leather strap has been carefully selected and crafted by Swedish leather manufacturer, Tärnsjö Garveri.
Dalgado Brown Elasticated Wool Antonio Belt
Sometimes the simple gestures are the ones that make the most impact, and this is the case for the belt. For so long, the humble men's belt has been an accessory that many of us overlook; often neglecting its aesthetic purposes, and concentrating solely on its function. But, that's where Dalgado comes in. The German-based brand has become known worldwide for its selection of simple and sophisticated belts that highlight just how important a belt can be. Take this Brown Elasticated Wool Antonio Belt, for instance. Its innovative elastic wool technology has been designed for ultimate comfort as it can be customised for the perfect size. While the smooth grey leather colour hue and complementing silver buckle ensure that the belt can be ideally combined with any brown or grey colour palette.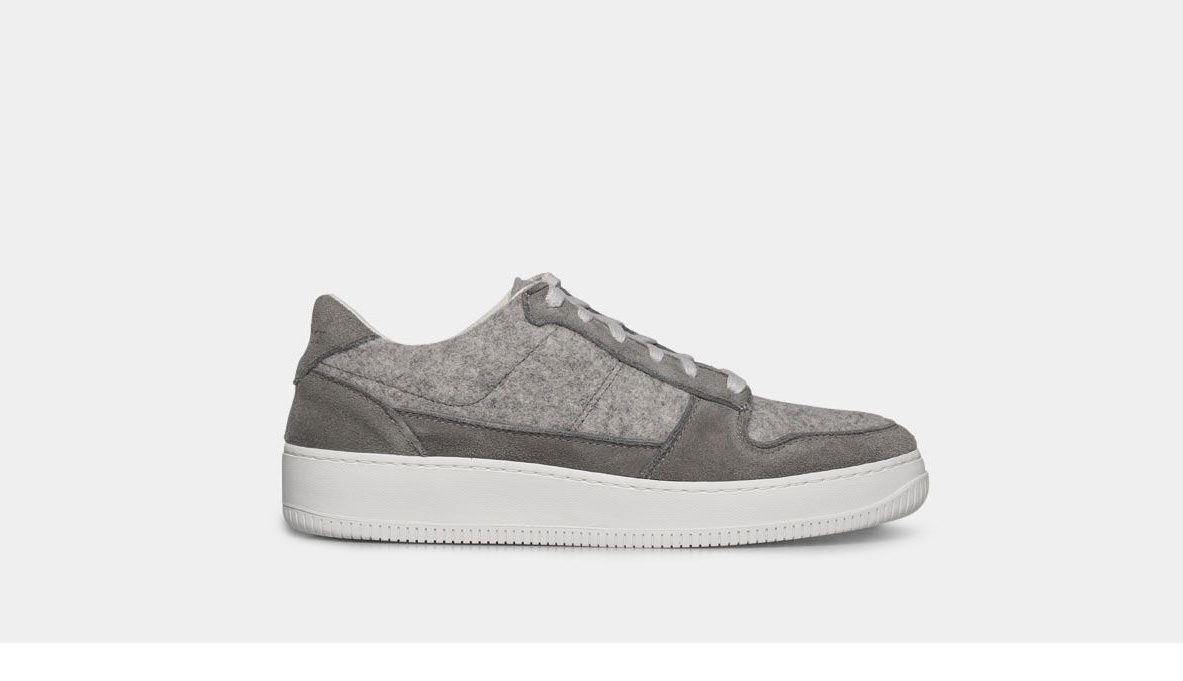 Diemme Light Grey Felt Brenta Sneakers
Diemme leads the way when it comes to premium sneakers for people who don't see themselves as bona fide, full-on, stand-in-the-rain-and-spend-all-your-spare-change sneakerhead market – and that's what makes them so special. The brand's dedication to heritage and craft – calling upon their own extensive experience when it comes to sneaker and mountain boot design, and high-quality material choices mean that every pair of Diemme sneakers is specifically crafted with practicality in mind. None of the gimmicks associated with the new wave of sneaker brands – just comfortable, understated Italian-made sneakers, boots and slip-on shoes. Their latest creation, the Brenta, is a sports-inspired panelled sneaker that sits on a vulcanised rubber sole and features a luxurious leather lining and subtle branded heel tab. The understated, sports details of the sneaker are made all the more visible courtesy of the Brenta's unique textured body that is available in rough black Mohawk and light grey felt.
Want more? Catch up on last week's Top 5 before it's all sold out.