We love watches, and we find it slightly disconcerting that many don't appreciate the history of design and engineering that goes into each and every timepiece at OPUMO. For those who do, we wanted to take a deep dive on the best watches for men throughout the ages. From vintage men's watches by About Vintage all the way through to modern digital men's watches by VOID Watches, we've got something for everyone at OPUMO. Here are our favourite men's watches of the moment.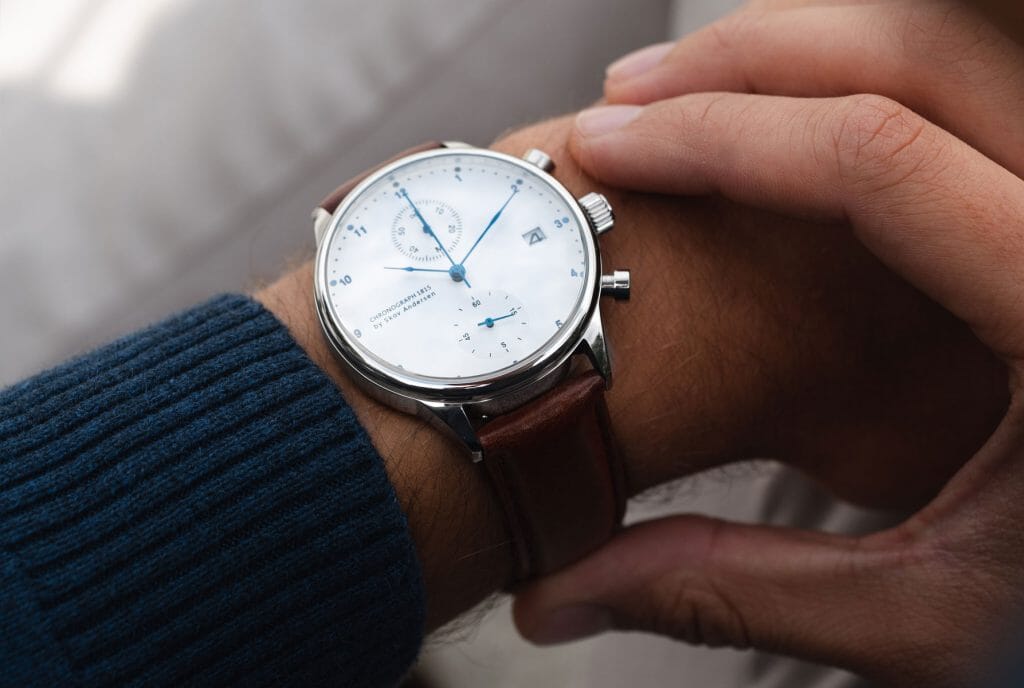 Vintage watches for men
Vintage men's watches are a safe bet because they've already stood the test of time. Vintage design has a timeless quality to it – if it's been around for a century, we'd bet on it being here for another.
About Vintage 1844 Chronograph 
If we're talking about the history of watches, it would be an oversight to not include About Vintage. This Danish watchmaker names each of its vintage men's watches after a pivotal year in the history of watchmaking. The 1844 Chronograph marks the year that the chronograph watch was updated to include a reset feature, allowing successive measurements. A Miyota 6S11 Quartz movement powers this chronograph watch for men.
NOMOS Glashütte Autobahn Neomatik 41 Date
NOMOS Glashütte is a recent addition to the OPUMO pages and we couldn't be happier to welcome the German watchmaker. Since 1990, NOMOS has used Germany's finest components and an eye for clear, precise, vintage-inspired design to become one of the world's most respected watch brands. The Autobahn Neomatik 41 Date exemplifies the label's ability to combine functionality and style seamlessly. Using the in-house built DUW6101 automatic movement, this automatic watch for men is verging on irresistible.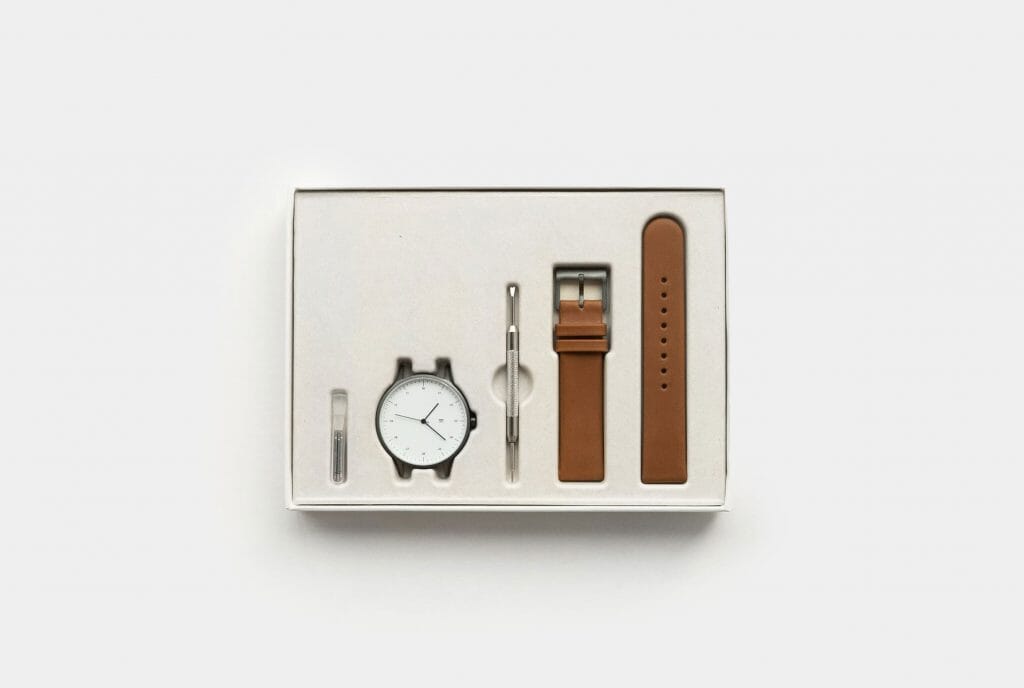 Contemporary minimal watches
A development in watch design that captured our hearts builds upon a wealth of minimal vintage watch faces, updating them with modern components and contemporary colour schemes. These minimal men's accessories go a long way when it comes to everyday styling.
Instrmnt 01-A
Founded in 2014 in Glasgow, Instrmnt caused a stir with its signature Instrmnt 01, a minimalist steel watch which takes inspiration from the industrial design of the mid-20th century. Designed with care in Glasgow, Instrmnt 01-A represents founders Ross and Pete's personal desire for a watch that pairs high-quality Swiss components with simple, utilitarian design. Instrmnt focuses not only on the premium watch design, but also the consumer experience. Every Instrmnt watch arrives unassembled to show you the simplicity with which you can build your own timepiece.
TID Watches No.1 40mm
Stockholm-based TID Watches made a splash in 2012 when it released the No.1, a stripped-back, minimal watch for men. Powered by a Miyota 2035 Japanese Quartz movement, the striking design and functionality of No.1 make it one of the best watches under £200. In true Scandinavian style, TID reduces this watch to the barest essentials, resulting in a watch that never calls for attention, but gets it anyway.
Futuristic men's watches
Take a peek into the future of time with a new age of digital watches for men. While the digital watch has long been considered a temporary accessory, carried only for its function, we're seeing a selection of labels breathing new life into the design.
VOID Watches V01 MKII
Based in Hong Kong, VOID Watches launched in 2008 with a set of iconic square watches known as the V01. After some years of tweaking, VOID now offers the V01 MKII. This men's digital watch exemplifies a minimalist approach to a modern watch. The square, stainless steel case features a half-size sapphire crystal covering a subtle digital display. Elevate this digital watch by opting for a leather bracelet, blurring the lines between tradition and future. 
Shop all men's watches at OPUMO.
Find out more about NOMOS Glashütte watches.
---
---