If the originality of your Instagram feed is bothering you, then it's time to accept that classic challenge; how can you take something that you use every day – your Instagram feed – and make it better? To show you just how easy it is, we're continuing our 'Who We're Following' series with an interview with one of our favourite contemporary menswear photographers Mark David -  aka @Moodsbymark.
What Are Your Earliest Memories Of Photography?
I have had a camera in my hand ever since I was in high school. So to take a trip down memory lane, my earliest memory of my photography was from the inside of a botanical garden – taking macro shots of all the flowers I saw. It wasn't fashion at that point, but it was definitely a start to an amazing journey.
What Was The Image That Made You Fall In Love With Photography?
Some of the very first GQ style editorials circa were amazing. The unique perspectives, styling notes, and compositions really caught my attention.
Who Were Your Early Influences?
It wasn't really so much a "who", but more a "what" – the rise of the digital age really brought so much attention to photographers and new content. Whether it was flickr, tumblr, or print publications. I always had my eyes open to new styles and perspectives.
The Last Photograph That Took My Breath Away Was…
A recent photo by @Mitchellphun capturing the busy streets and beautiful architecture of Tokyo during sunset. I just came back from a trip to Tokyo and I am already itching to go back. Japanese street style and culture is like no other.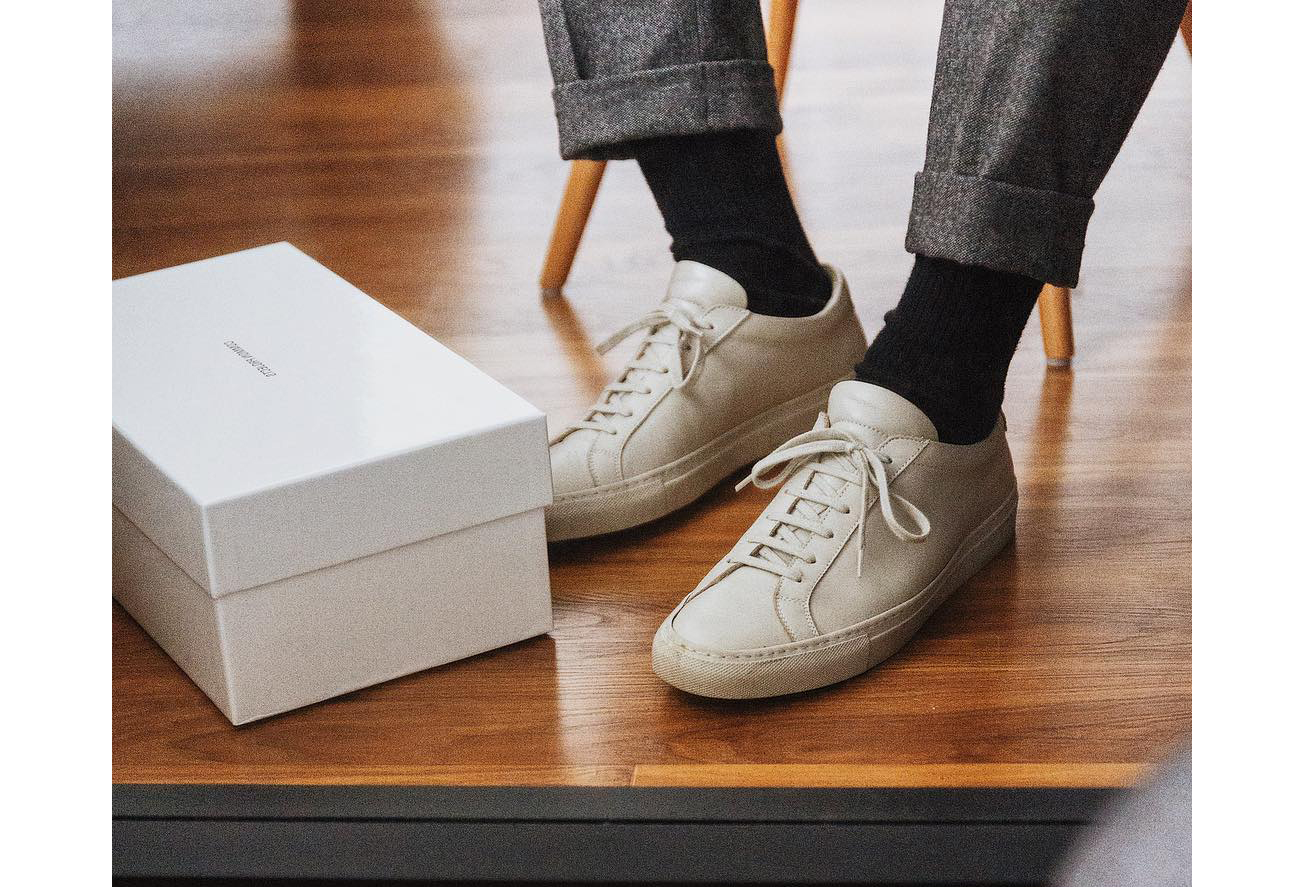 You Document All The Best Things In Men's Style, But How Has Your Personal Style Evolved Since You Started Photography?
I feel like personal style has become an extension of my work. It is simple, tasteful, and more refined. If you asked me this a few years back, both my work and my style had bold and standout characteristics.
What One Item In Your Wardrobe Do You Wear More Than Anything Else?
A chore jacket, for sure. It's the perfect mix between functionality and style.
What's The Eternal Style Tip You Always Share With People?
Focus on the fit of your garments. You can attain any look or style with a focus on the right fitting garments.
My Favourtie Brands At The Moment Are…
Common Projects, A.P.C & NN07.
You're Based In New York, So Let's Learn A Little More About The Best Spots In Your City:
Best Place For Brunch?
The Edge – Harlem. A little bit of a hike, but definitely worth it.
Best Place To Go For A Bike Ride?
Anywhere around Williamsburg
Best Place To Grab A Coffee?
Best Place To Gain Inspiration?
Ludlow House in the Lower East Side or Spring studios
Best Place To Take A Picture?
The corner of West 11th & Hudson, for sure. It's a beautiful corner building wrapped in vines.
Best Place To Go Shopping?
Articles of Style – Bespoke shop
Best Place For A Drink?
Ophelia cocktail lounge. The views of the city are amazing from up there.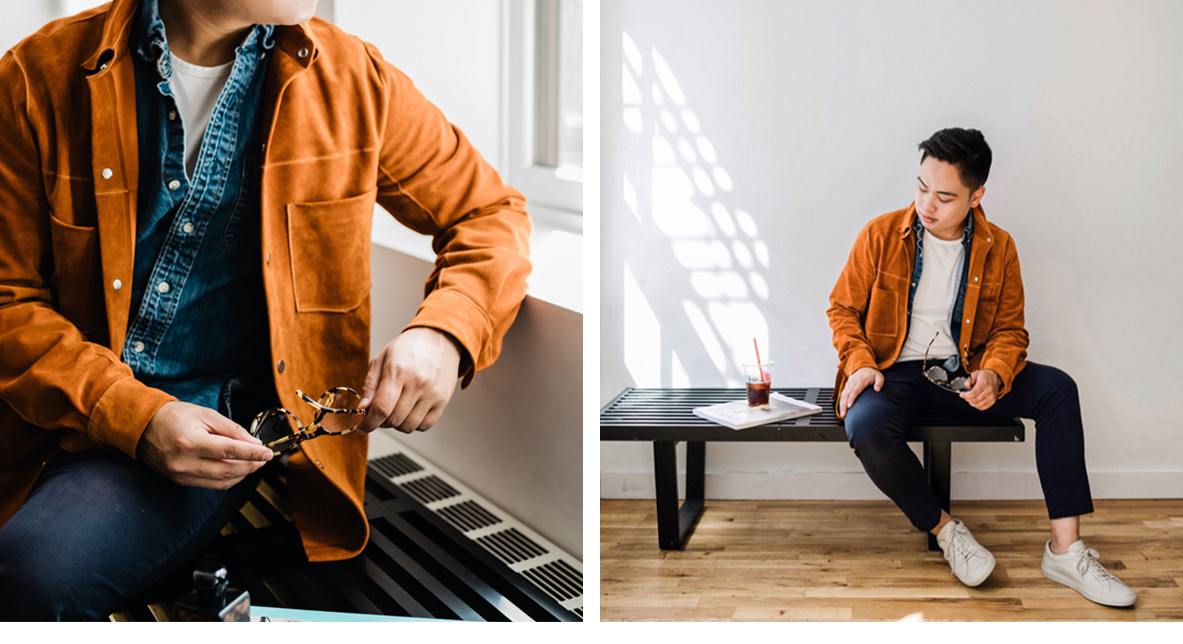 I Think Menswear Should Be…
Classic & timeless mostly, but unique style characteristics to every individual.
What Brands Do You Think The OPUMO Audience Should Look Out For?
L'Estrange London, NN07, CMMN SWDN, & ONS Clothing.
 Three Of Your Favourite Instagram Accounts…
 Want to see more in the series? Check out our exclusive interview with independent photographer and architect, @Irini_Ioto.